I'm sharing our updated bedroom! We took down wallpaper, refinished the floor and replaced all the trim in this room to give it a new look. Now it's the perfect green modern bedroom. I'm talking about the new design and what's still left to do.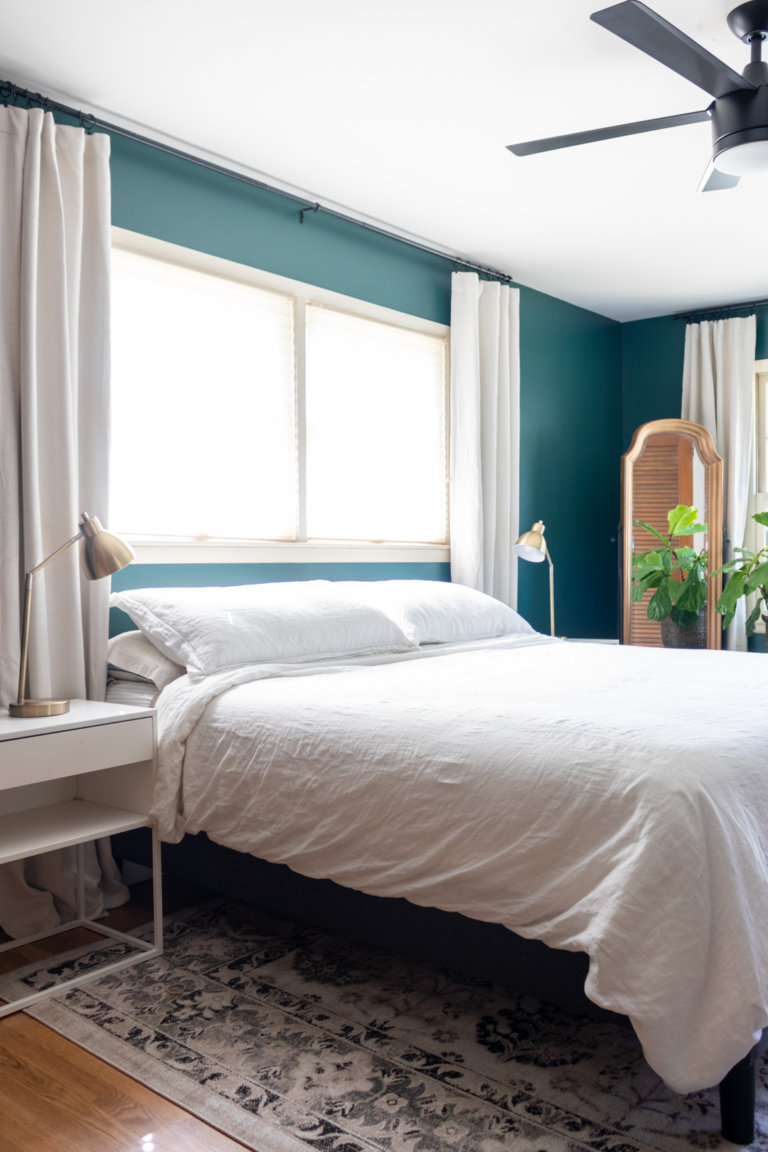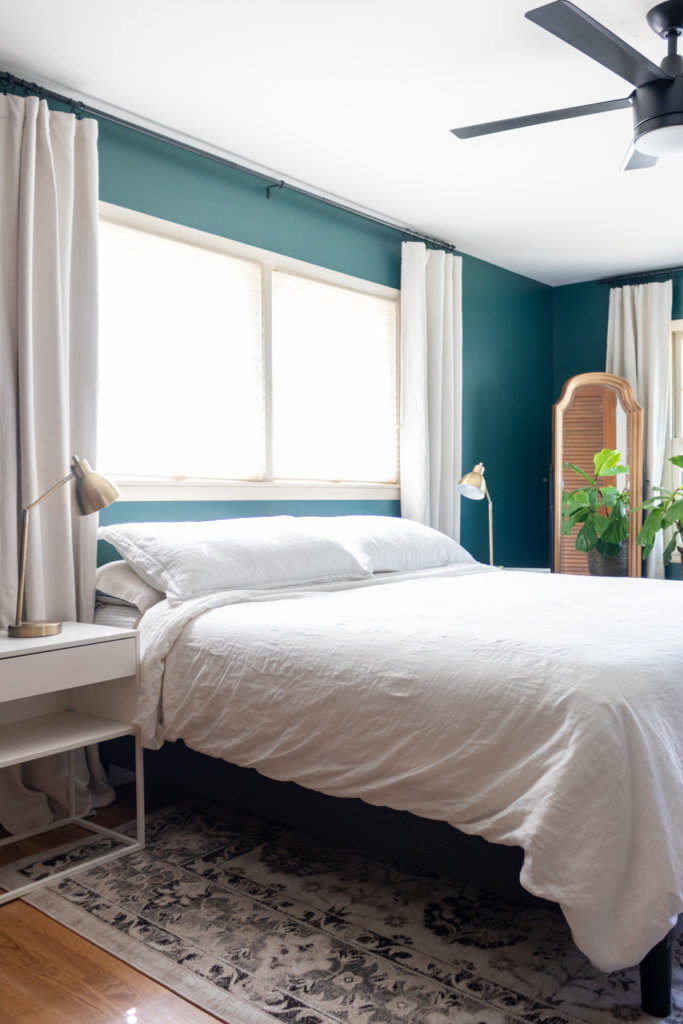 My first priority when we bought this house was to redo the bedrooms. Even though they're the part of the house hardly anyone else sees, it was important to me that they were done first. There's just something about starting and ending your day in a space that feels good.
Here's a reminder of where we started.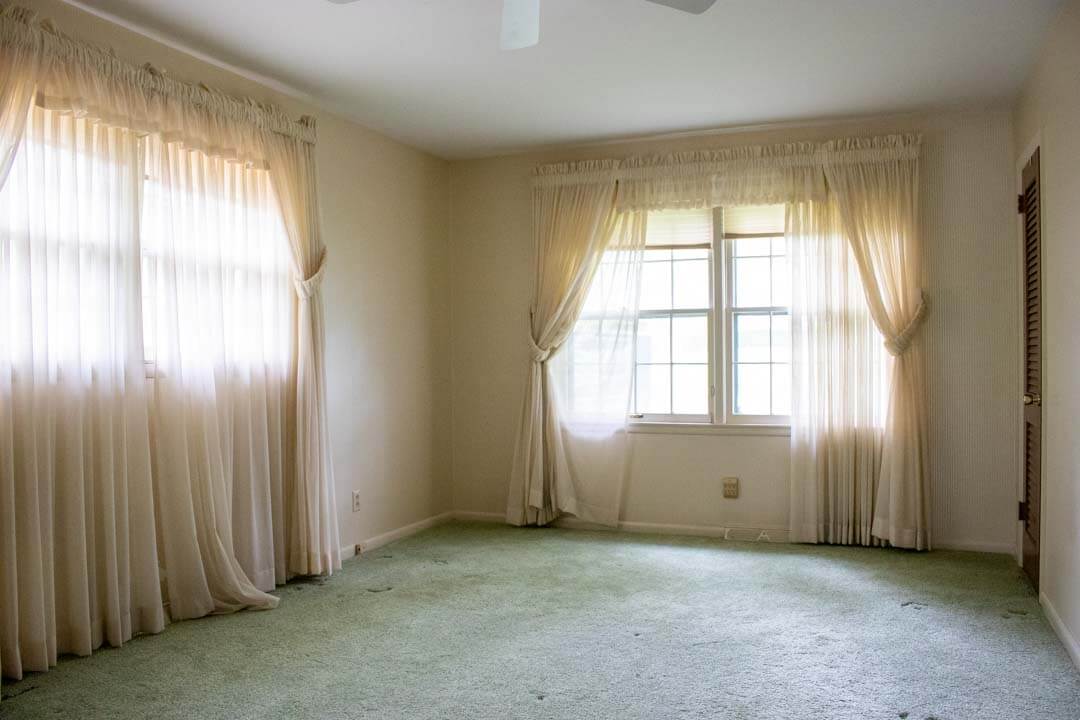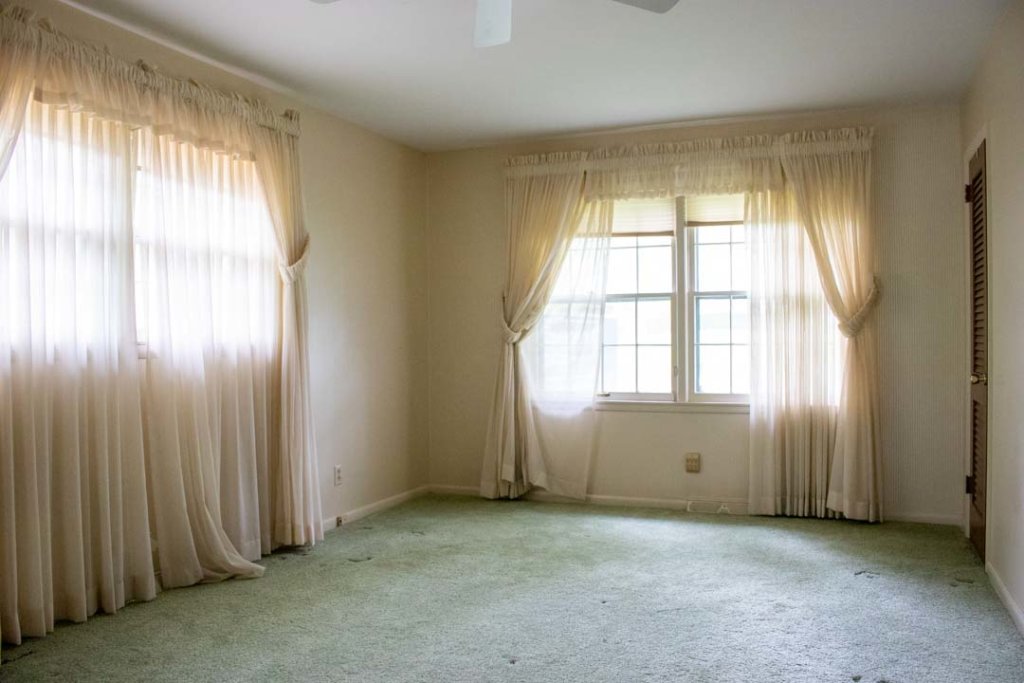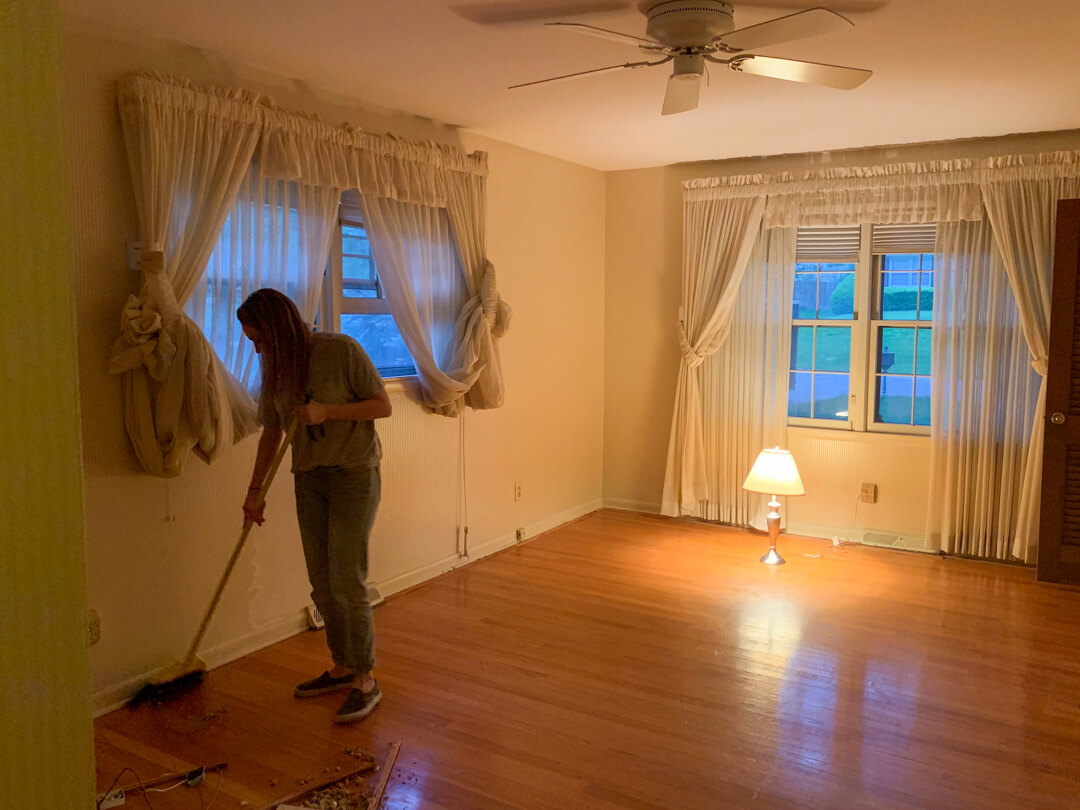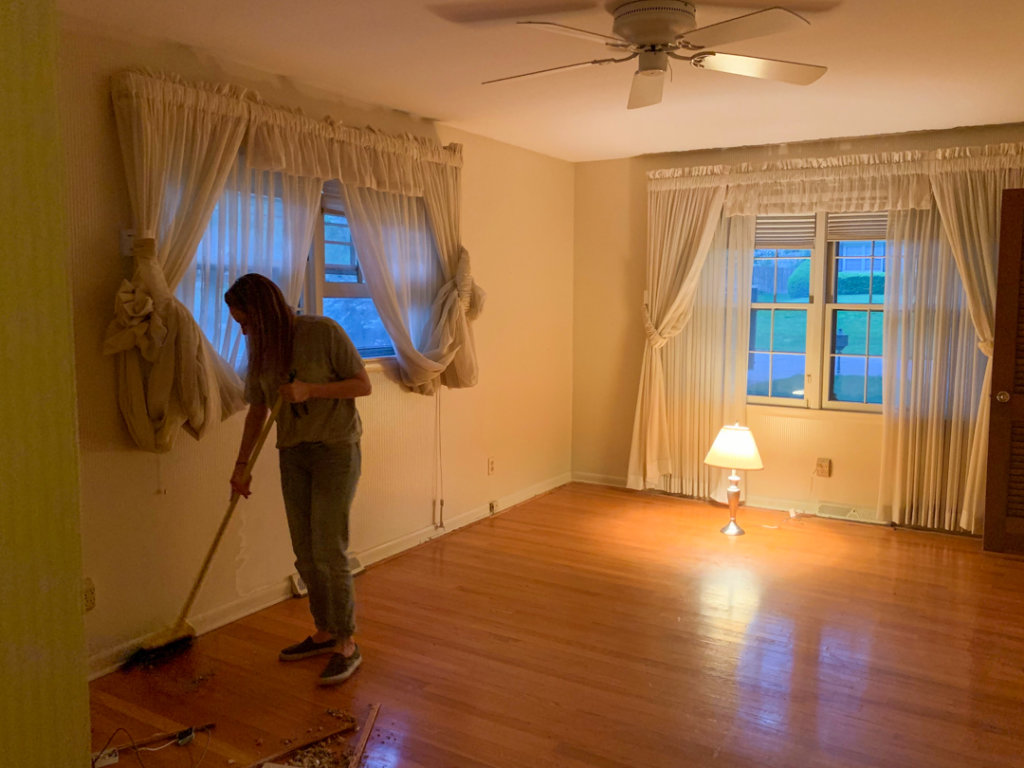 I had Will tear out that carpet the day we closed on the house and I immediately started tearing out the pin striped wallpaper.
The original hardwoods were that super orange red oak color, so we had them refinished in Minwax Weathered Oak and they turned out so good! We definitely hired this out and it was worth every penny!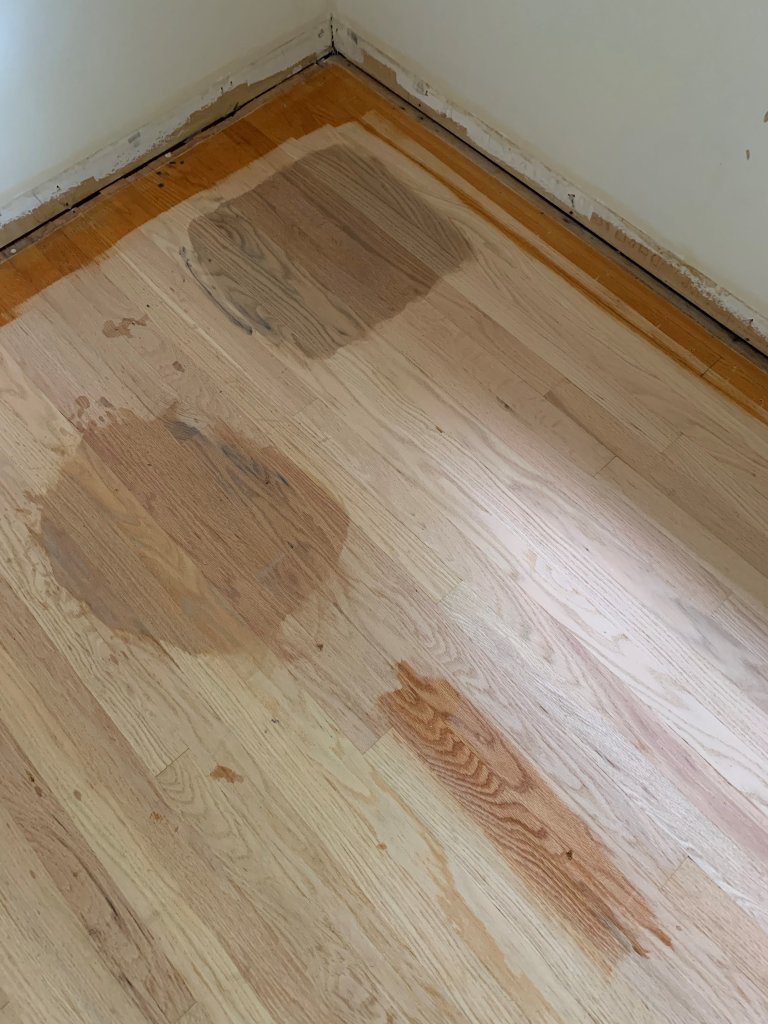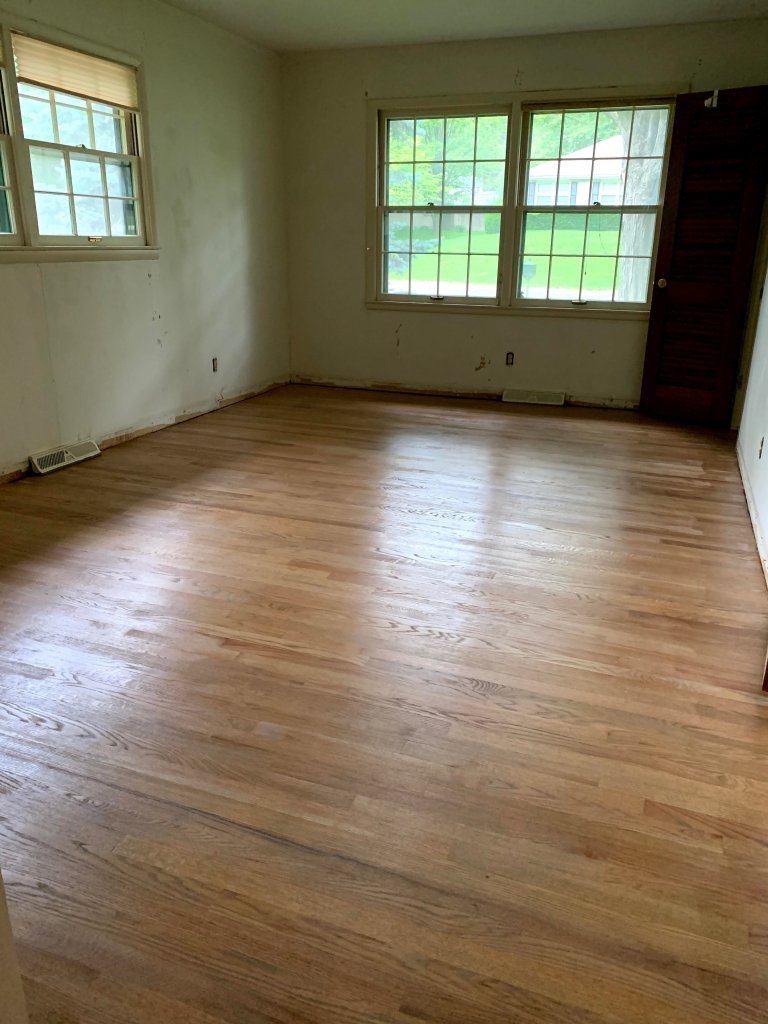 We also hired someone to skim coat the walls in the bedrooms because thing were looking a little rough after the wallpaper removal. The wall color is Valspar Peacock Green, the same color as my last bedroom. I figured why mess with a good thing? I love this color so much!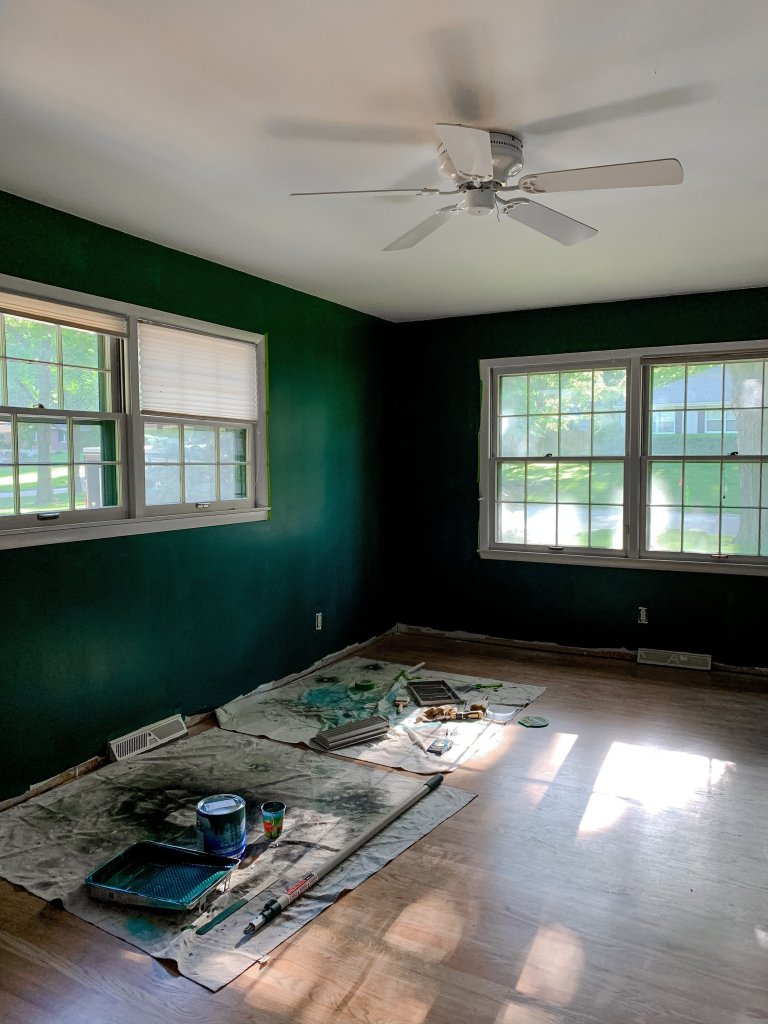 We actually didn't move in until the floors in the 3 bedrooms were refinished and the walls were painted. They're also the only floors we refinished, which seems kind of funny, but we have big remodeling plans for the rest of the house and the floors will be one of the last to dos there, but I didn't want to have to move out of our bedrooms too. Our floor refinishing guy confirmed we could just do the bedrooms for now, so we did.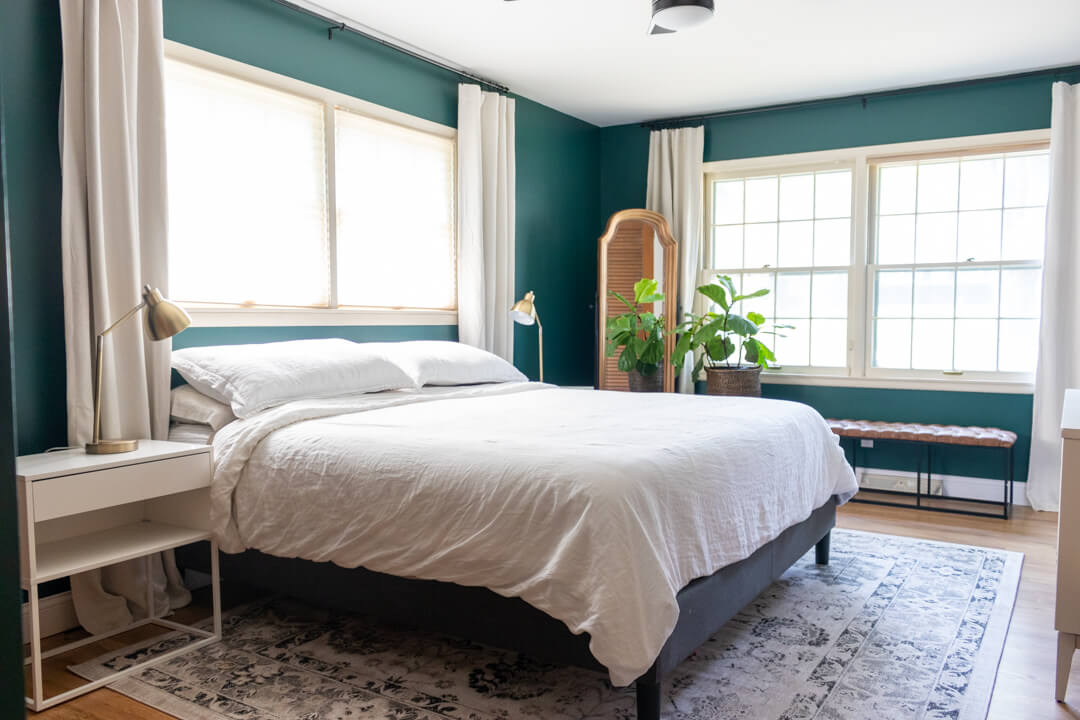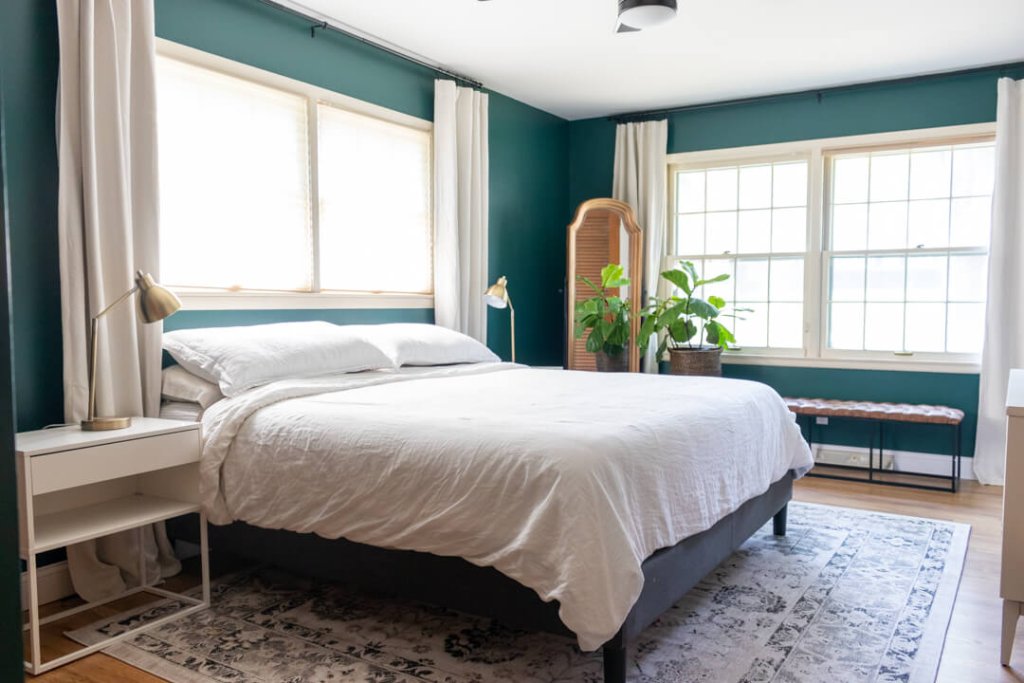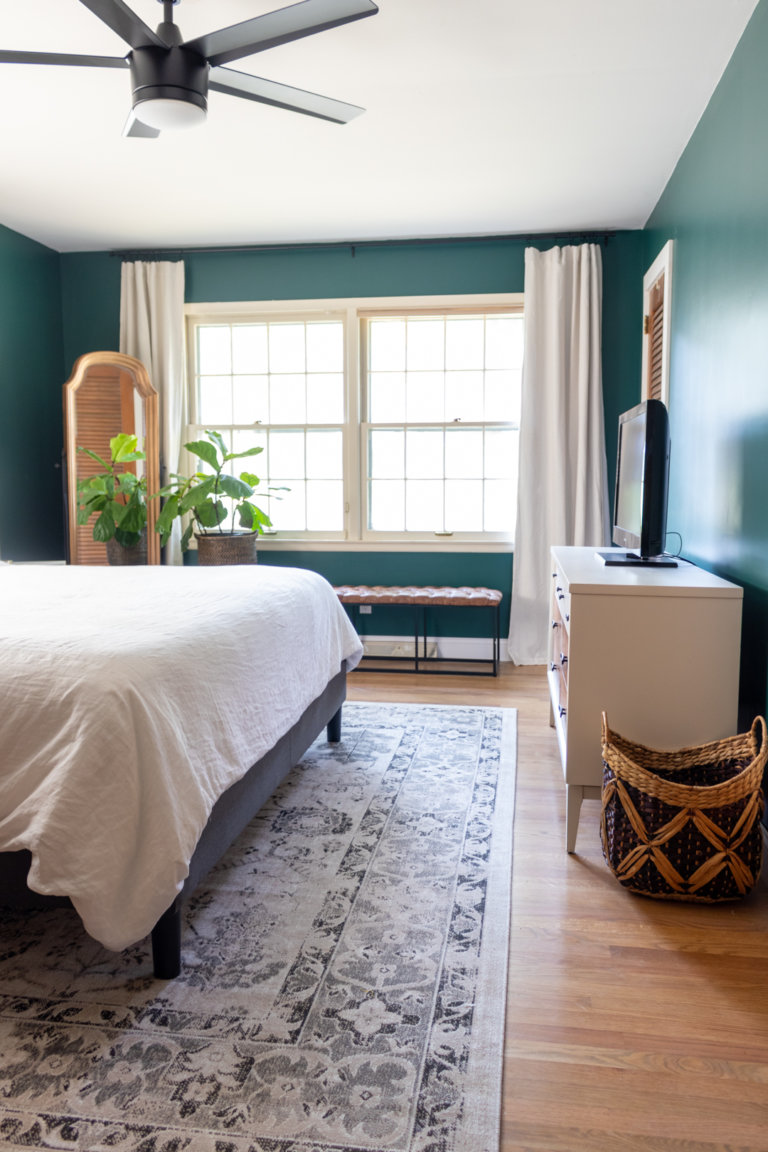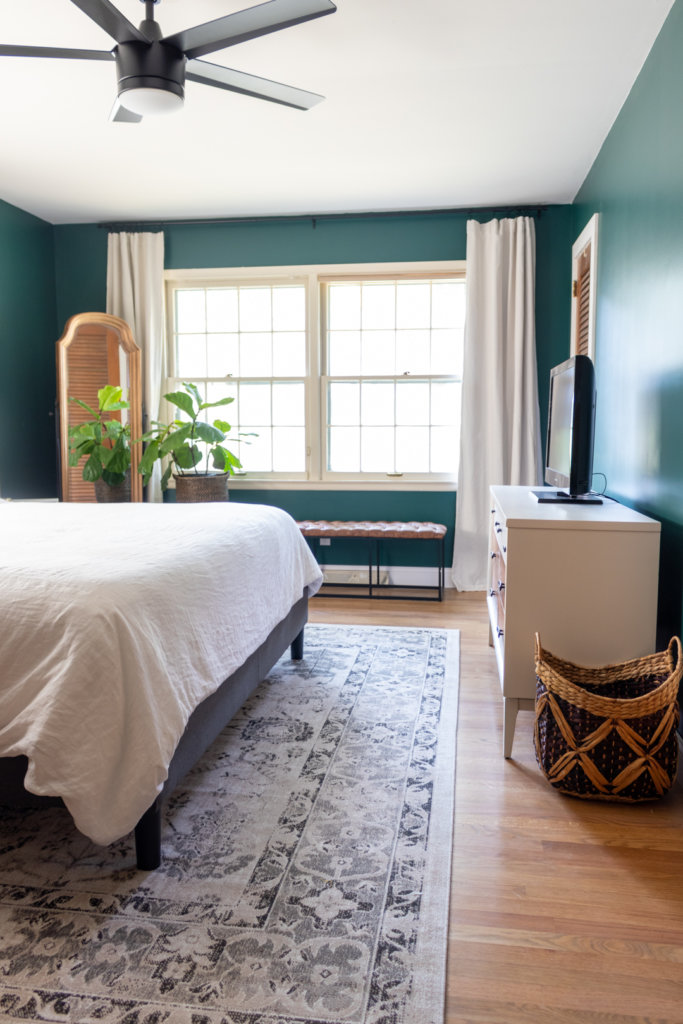 One thing I'm really trying to do in this house is cover all the basics. I tend to put off buying things that cost more, like rugs, or aren't fun to install, like curtains. So now I'm trying to start with those pieces so they get done and in turn they help the room look so much more complete earlier on.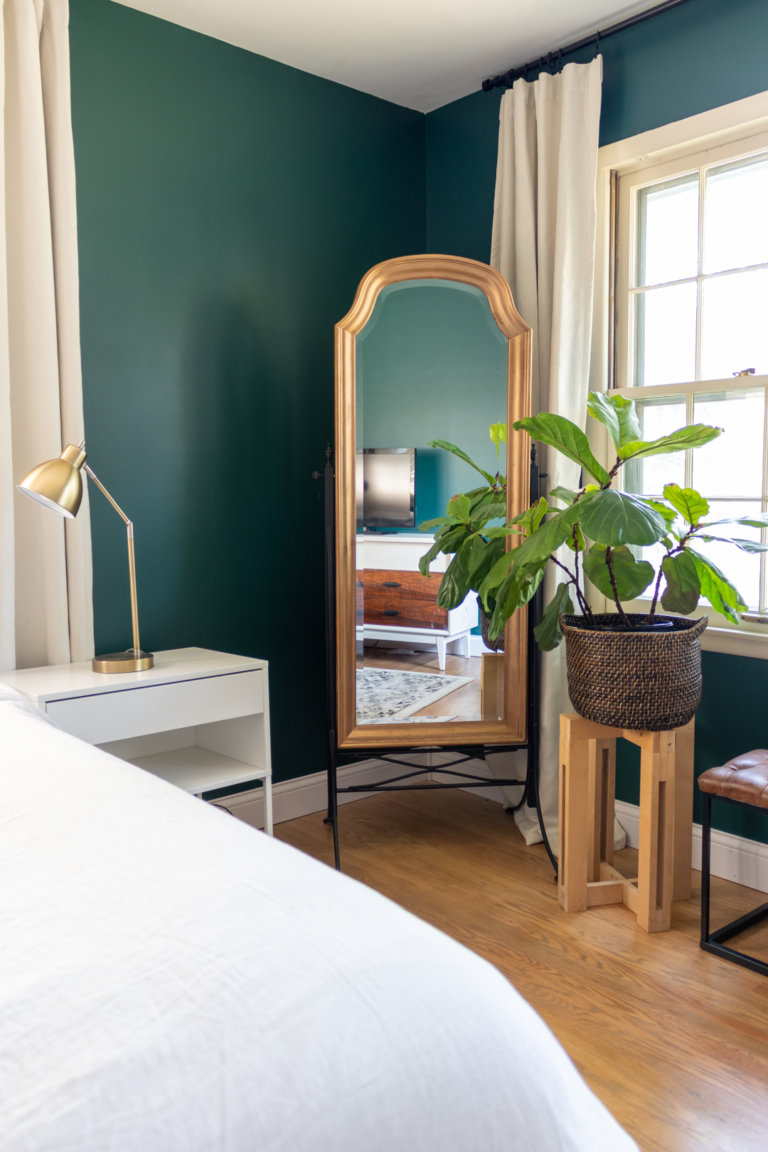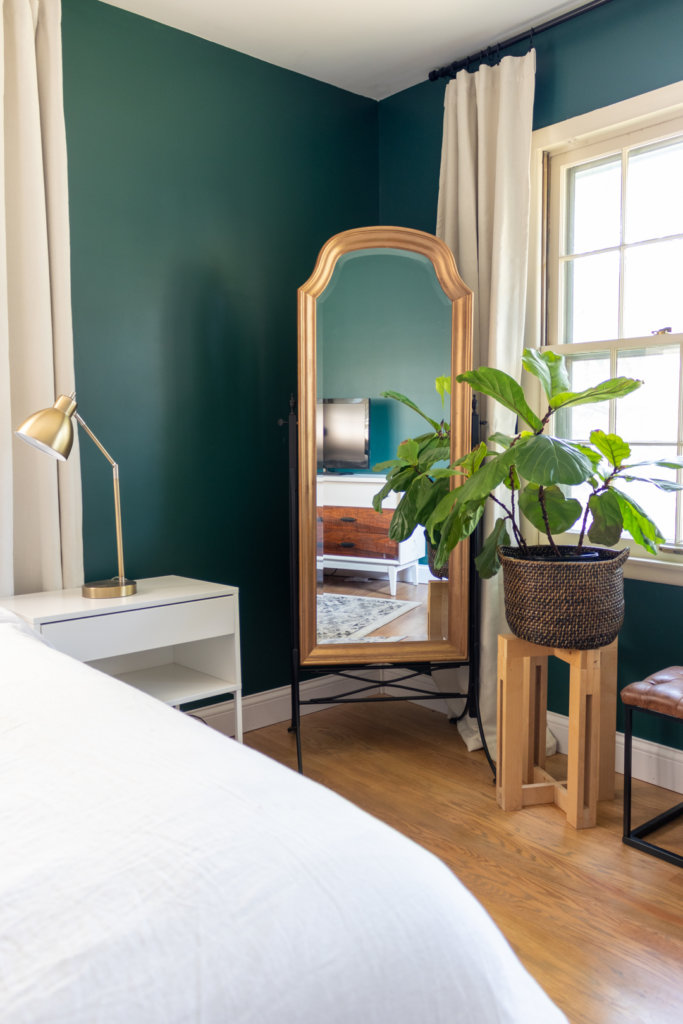 This mirror was a $30 marketplace find. It was originally just bare wood so I used Anitique Gold Rub n Buff to give it a new life.
The dresser is one that came with Will. I regret painting it in my shabby chic days but also don't feel up to refinishing the entire thing now, so it got a new paint job and I restained the bottom 4 drawers. Someday I'll work on bringing it back to its former glory. You can see other ways I had it painted here (this one's so bad haha) and here.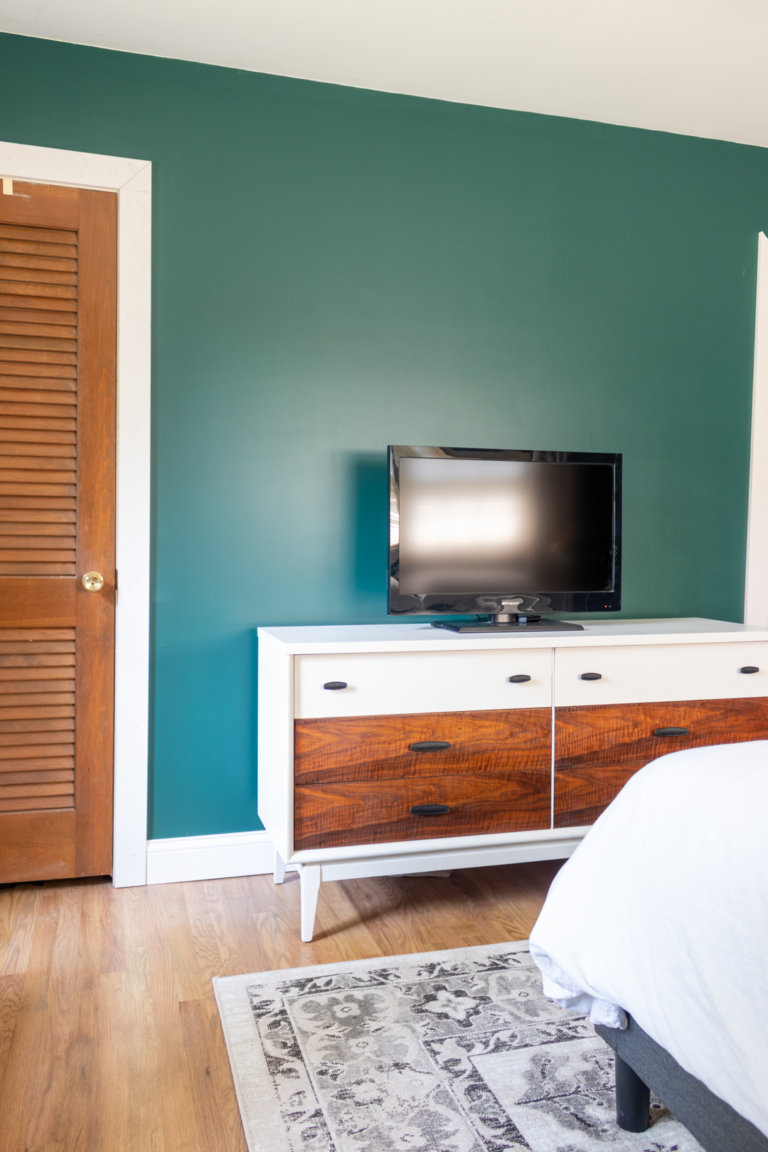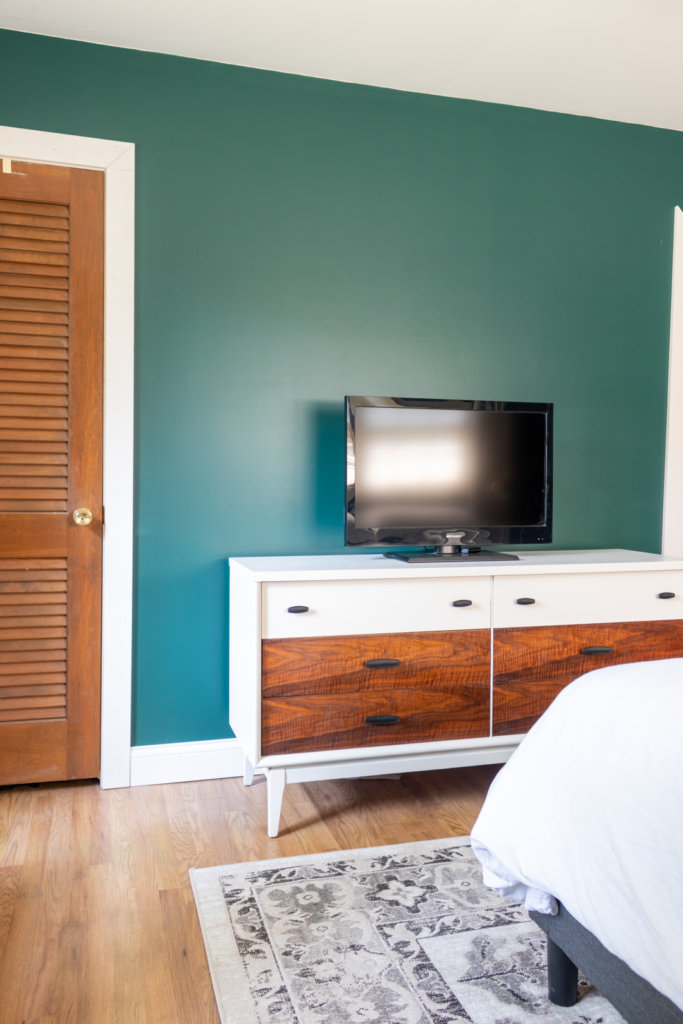 Overall, I love how this room has come together. There's still a few more things left to do. I'd love to add moulding to the walls, some large rectangular boxes. That's been part of my original plan we haven't gotten to yet. And I also plan to paint the trim the same color as the wall. Will just got the trim installed recently, so it still needs to be caulked and painted.
I'm also on the hunt for the perfect headboard. I've tried 3 so far and haven't found one I completely love. Once that's figured out I'll just need to add some more texture to room (think those finishing touches like a blanket over the edge of the bed and books stacked perfectly on the nightstands) and it'll be completely done. I might need to add another plant or two as well :)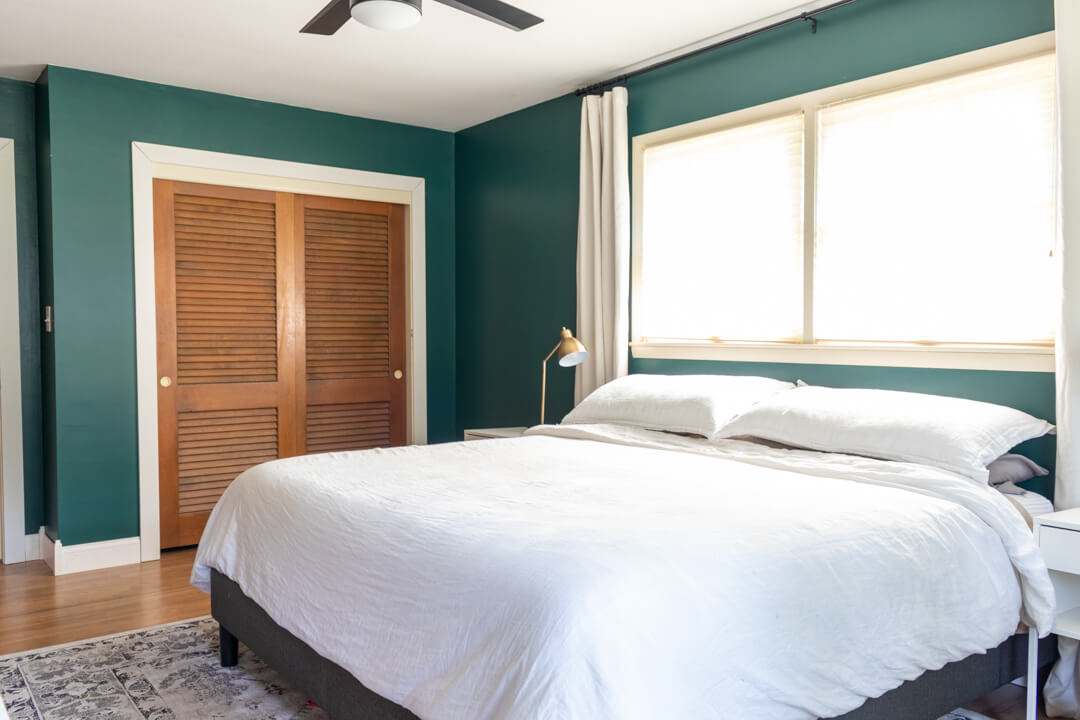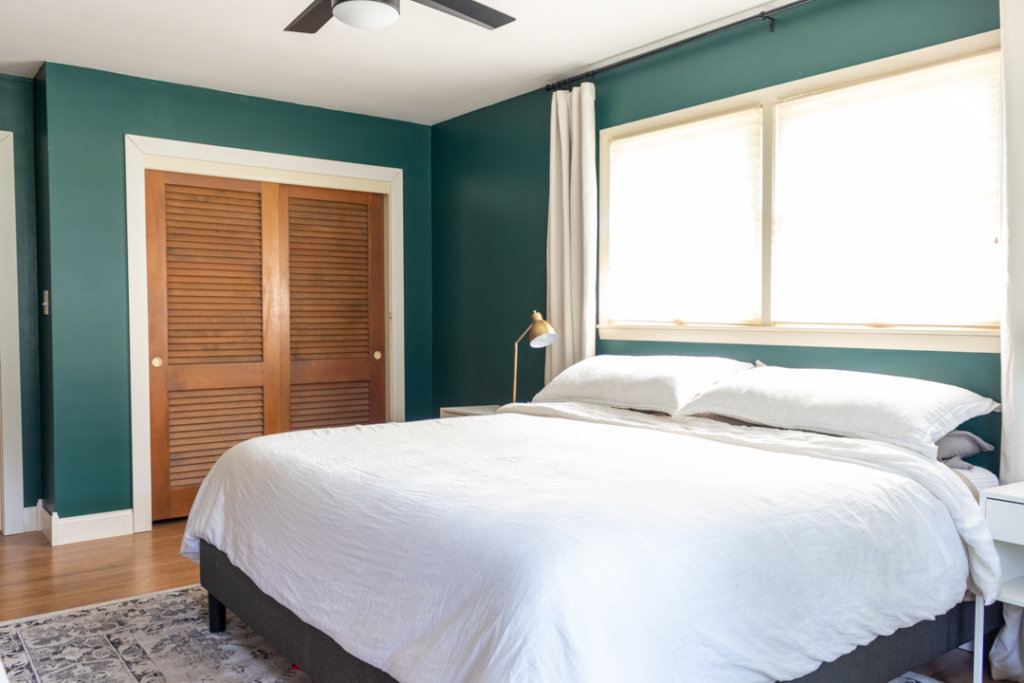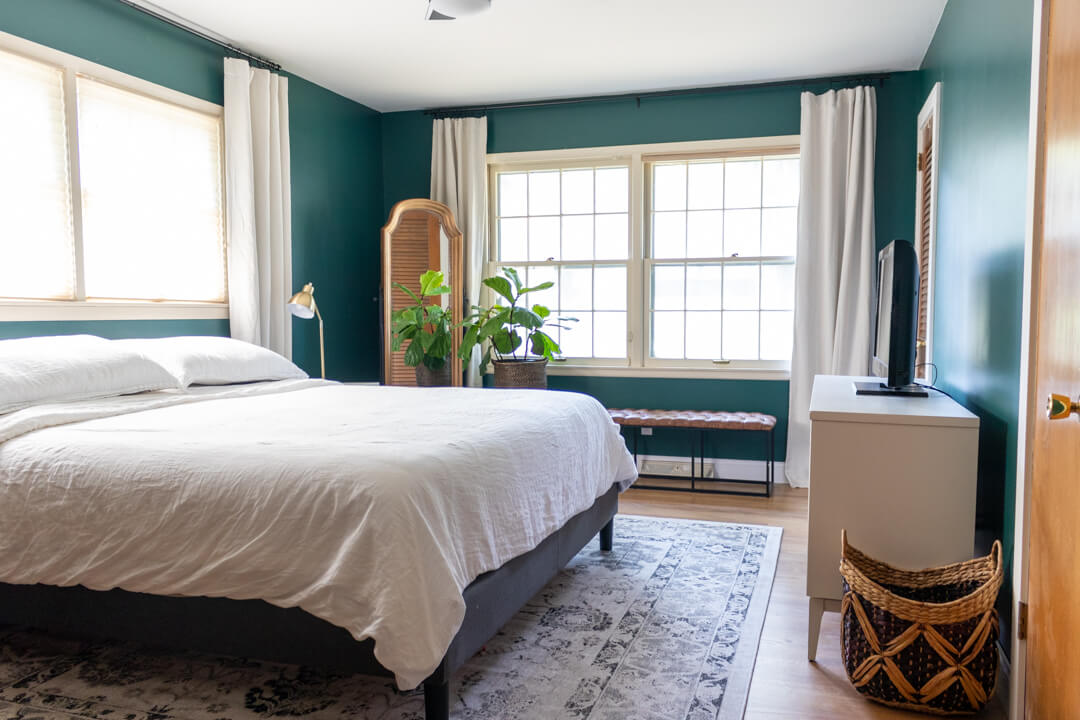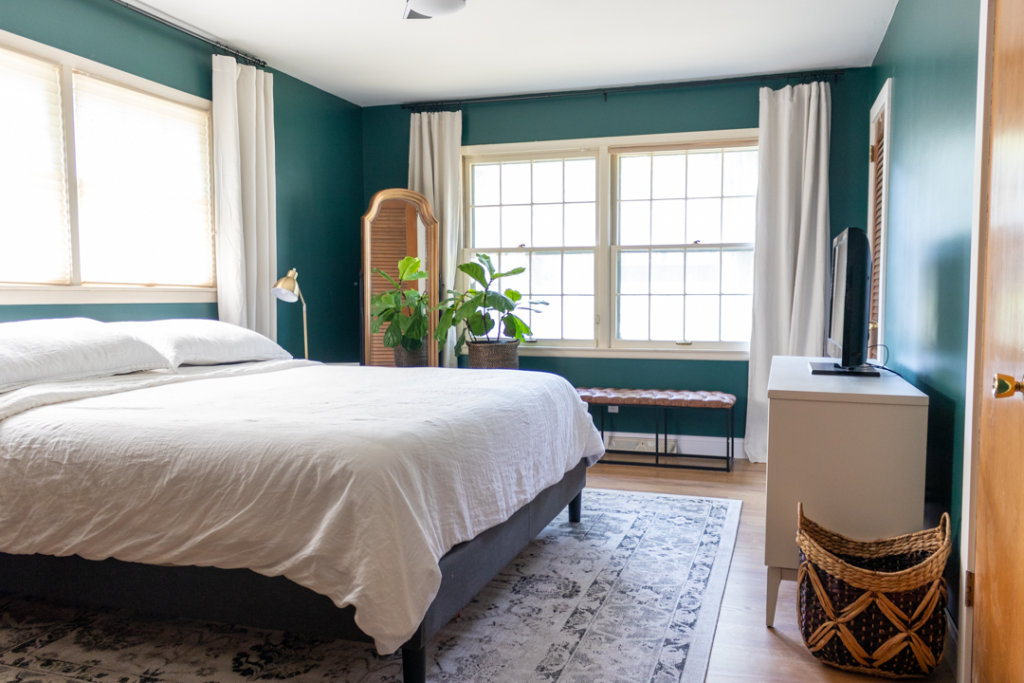 Overall, I'm just so happy to have a room I love looking at and being in! It was definitely worth the work to get the bedrooms "done" first. I'll only love it more as we add the finishing touches.