Week 1 of the Fall 2020 One Room Challenge. Here are my plans for our living room update.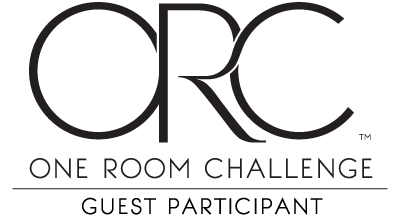 A few weeks ago I started working on a living room refresh project. There's so much more I want to do, so I figured this was the perfect opportunity to join the One Room Challenge. This is my first time participating so I'm excited to see where we end up in 6 weeks.
As a reminder, here's what we started with a few weeks ago. We bought this 1964 ranch a few months ago and this faded wallpaper was definitely outdated in not in the best shape.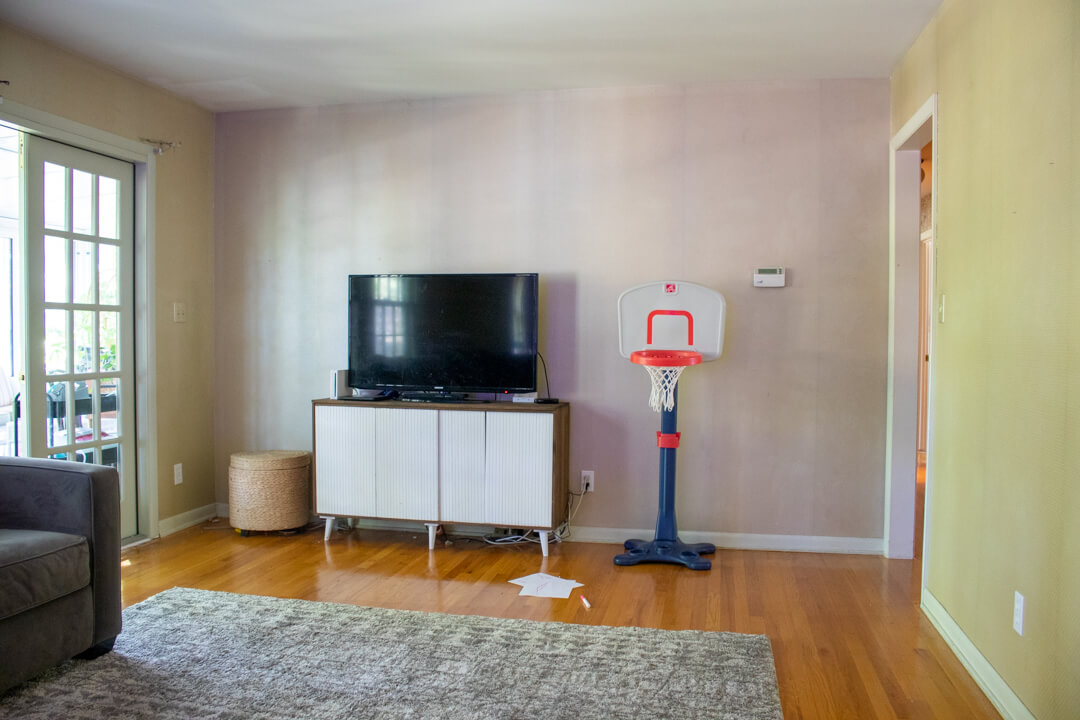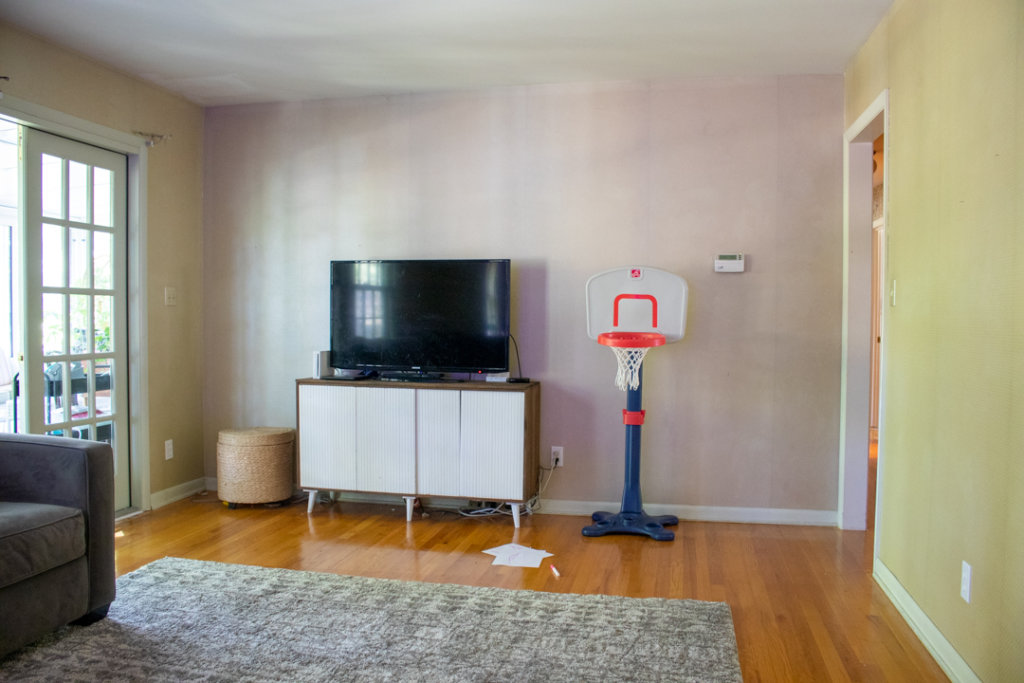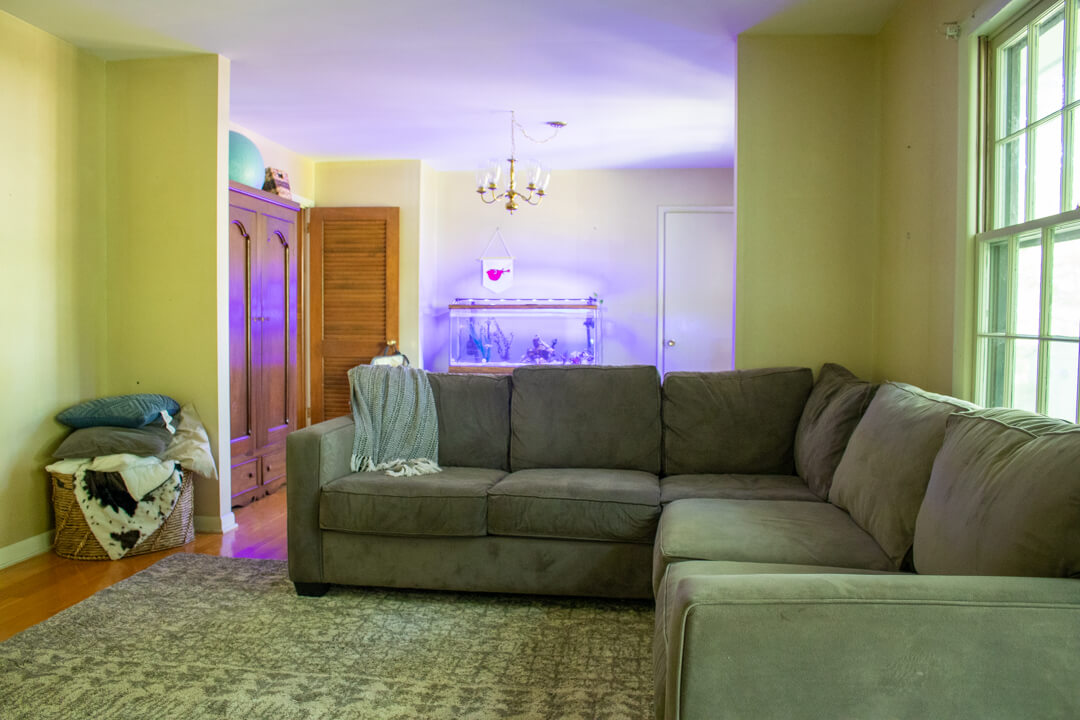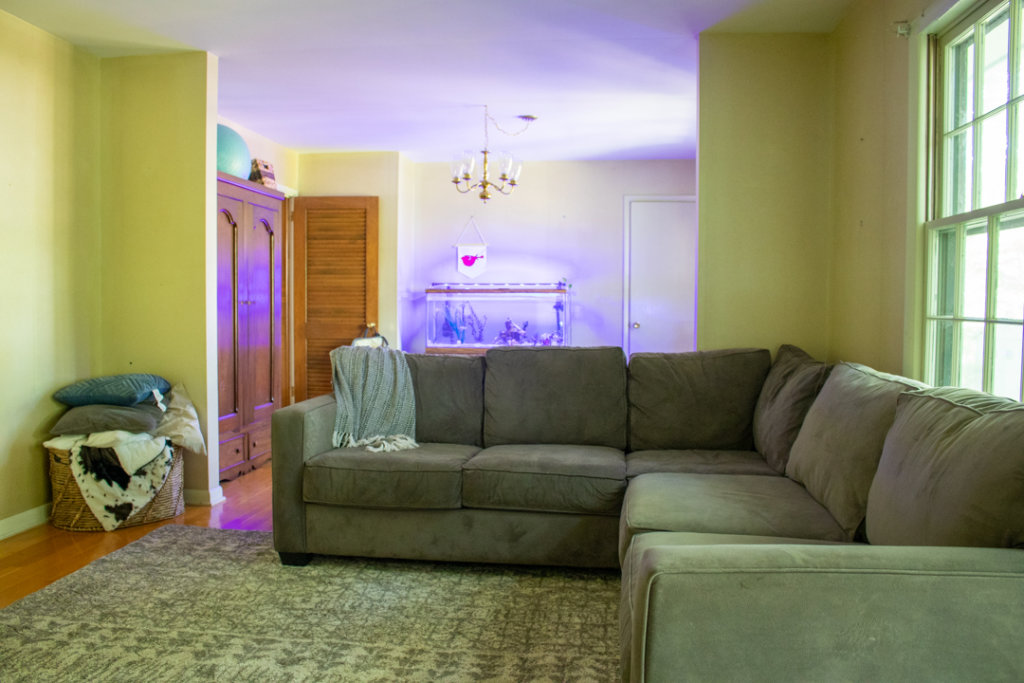 I'm considering this entire area the living room. And eventually it will hopefully be a kitchen/dining room space, so I'd like the most of the changes we make to survive a remodel later.
I've already removed the wallpaper and painted the walls white, and moved the TV to to a different wall.
Here's one wall after wallpaper removal and before painting. This was already an improvement, haha!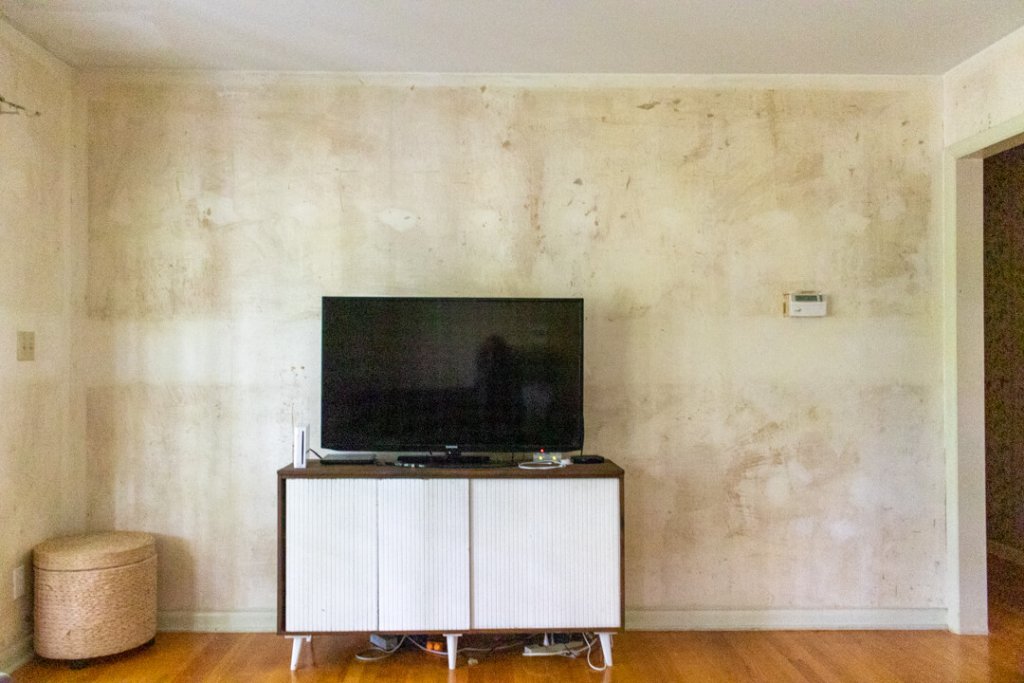 I've made several moodboards but I'm kind of flying by the seat of my pants based on what I can find that fits our budget and how it will work in the space. Unfortunately, a new couch isn't in the plans, but I think we can still make a big impact regardless.
Here's a couple of the mood boards I've created: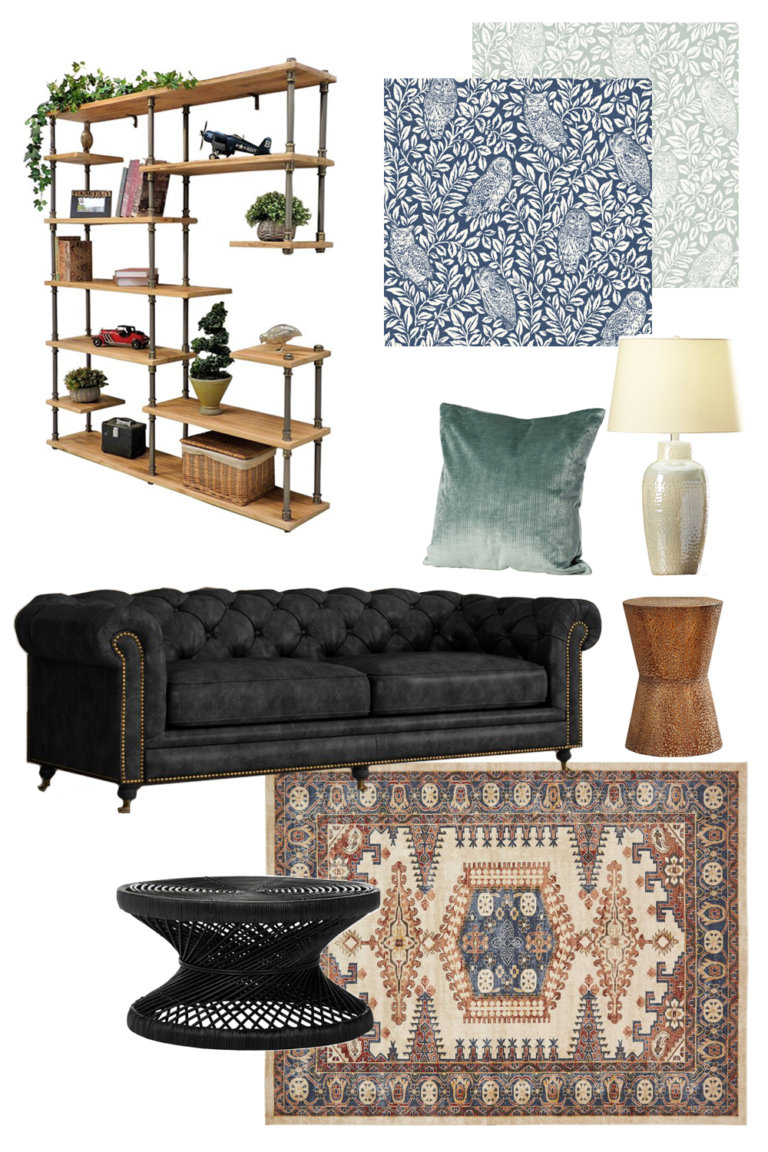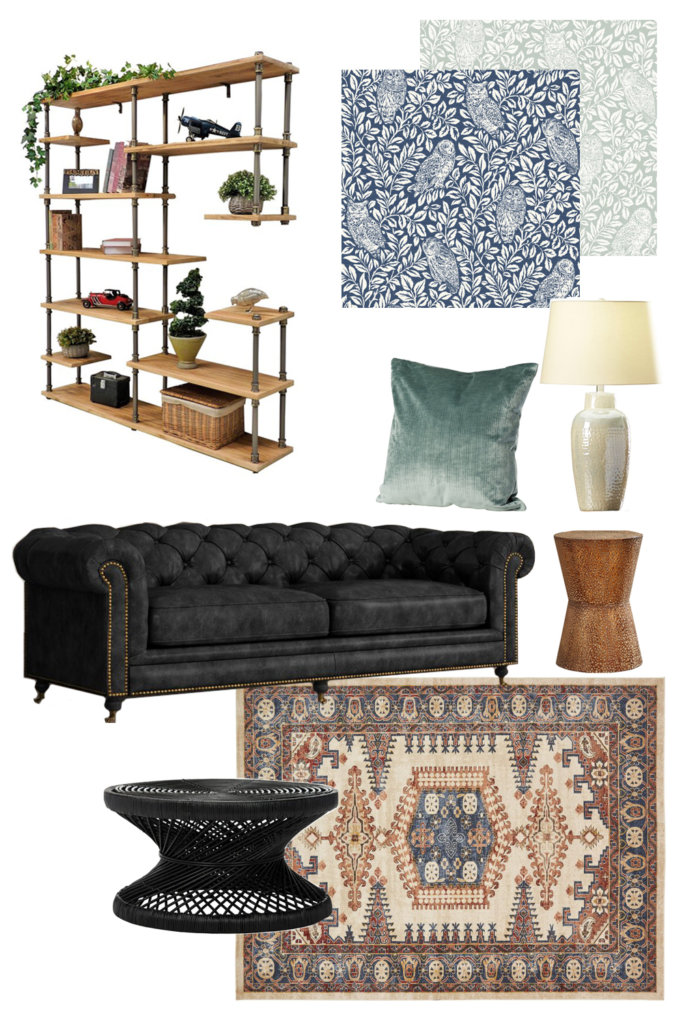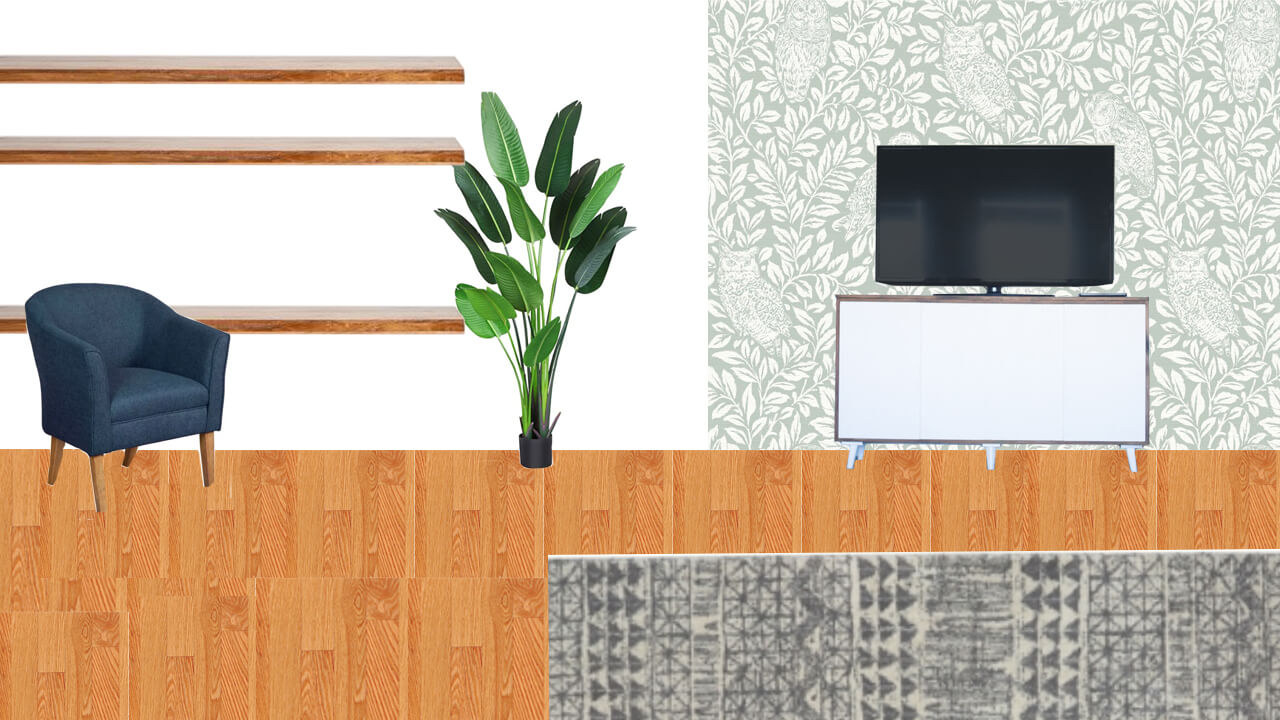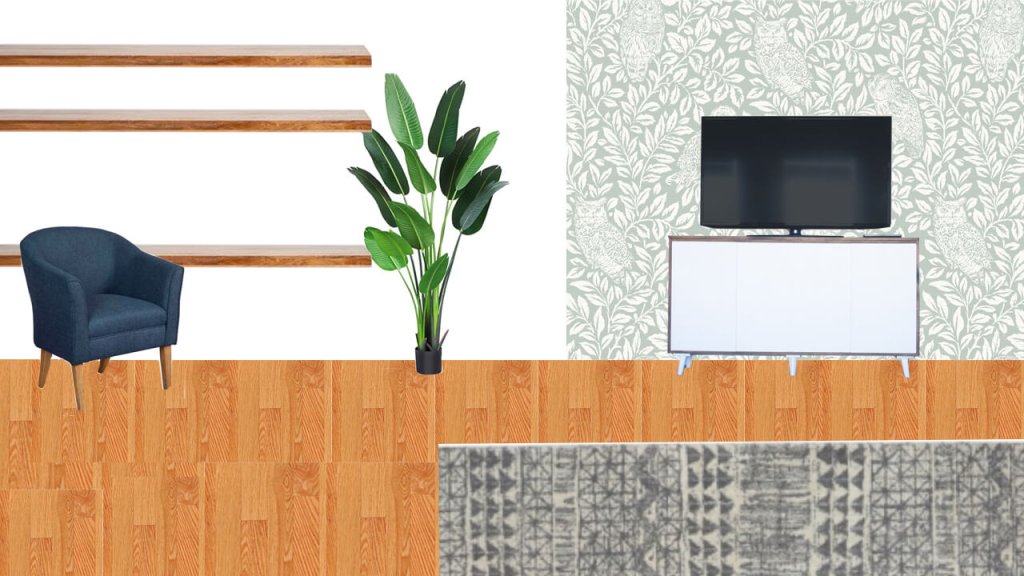 What I've accomplished so far (and will probably share next week!):
removed wallpaper and painted walls
hung 7′ shelves
painted the wall behind the fish tank black
Other plans for the space include:
add a gallery wall to the black wall
add curtains to both sets of windows
replace the rug
add a desk space under the shelves we just installed
potentially add a wallpaper behind the tv
potentially update our toy storage
While none of these changes are super revolutionary, overall I think they're going to make a huge difference.
I can't wait to share all the updates next week, so be sure to check back. You can also follow along with everyone else participating in the challenge!