Originally we weren't planning to update any of the main living areas until we can do a bigger remodel. Removing the wallpaper in the bedrooms ended up being a whole deal and we paid someone to skim coat all the walls, so we were trying to avoid sinking more money into these rooms until we can afford to do it right.
But then I got an opportunity to participate in a living room refresh challenge with Birch Lane, and I changed my mind about everything. Typical.
I decided to start pulling at the wallpaper to see if it would come easily, and it did. So now I'm reimagining the entire space.
Honestly I'm super glad it happened this way because the faded gold wallpaper was kind of depressing. It will be nice to have a refreshing space we can enjoy right as we go into winter. Our yard is really shaded so there's not alot of natural light and bright white walls should help.
Here's what the room looked like before we moved in.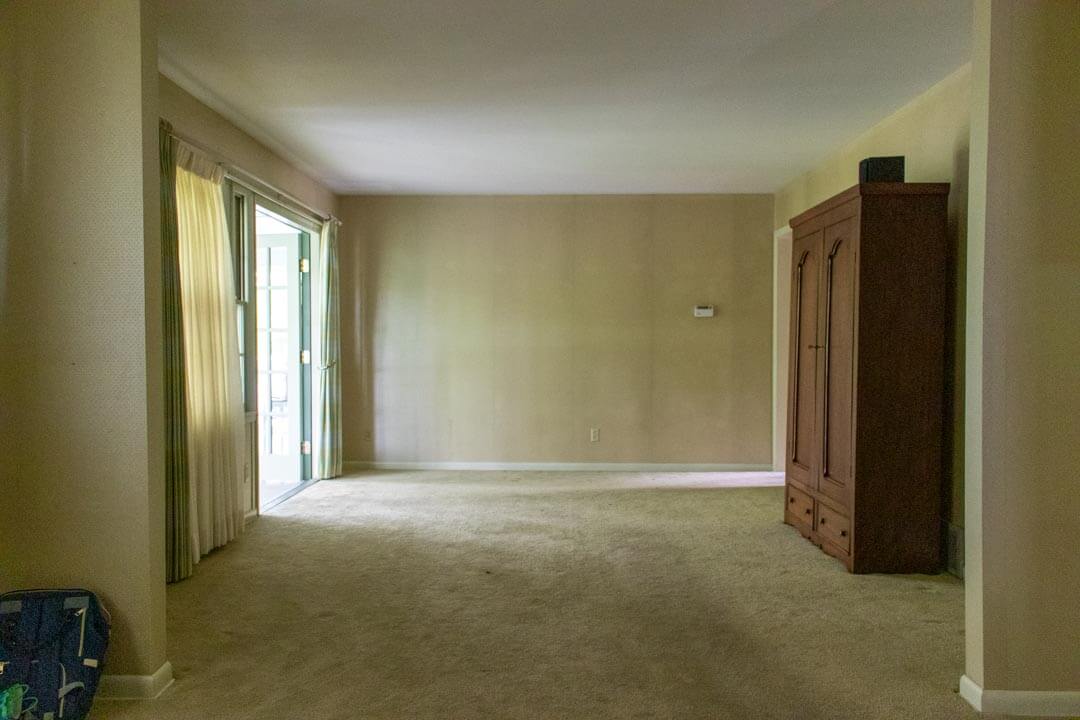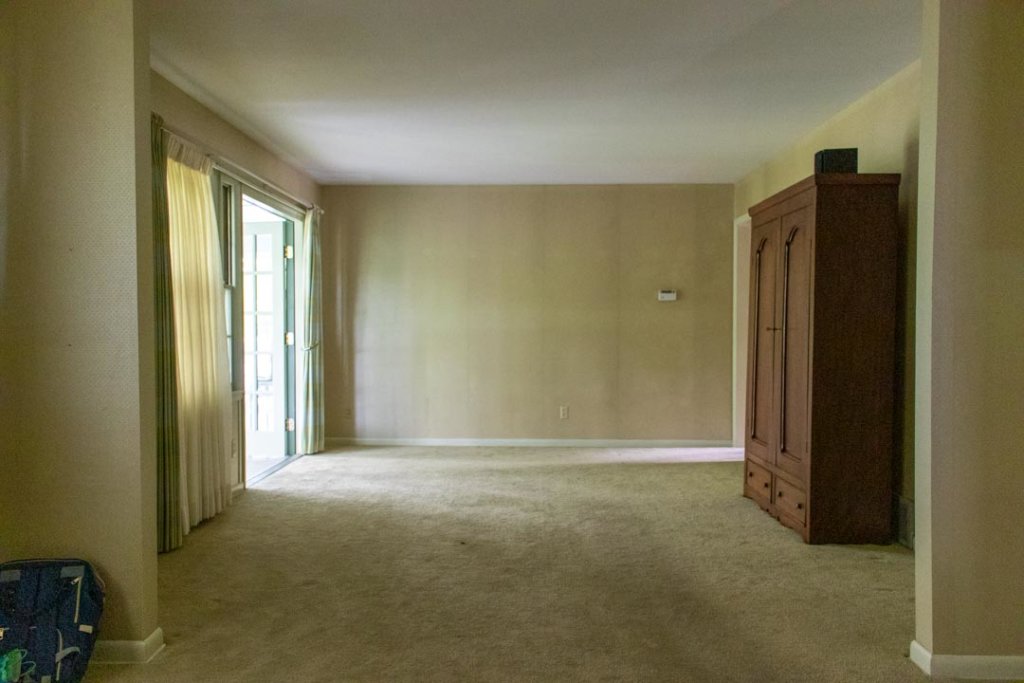 And after we moved in we basically just threw the furniture where it would fit and called it good. Our couch is a little too big for the space, but for now it's staying. I can't wait to update it when the time is right.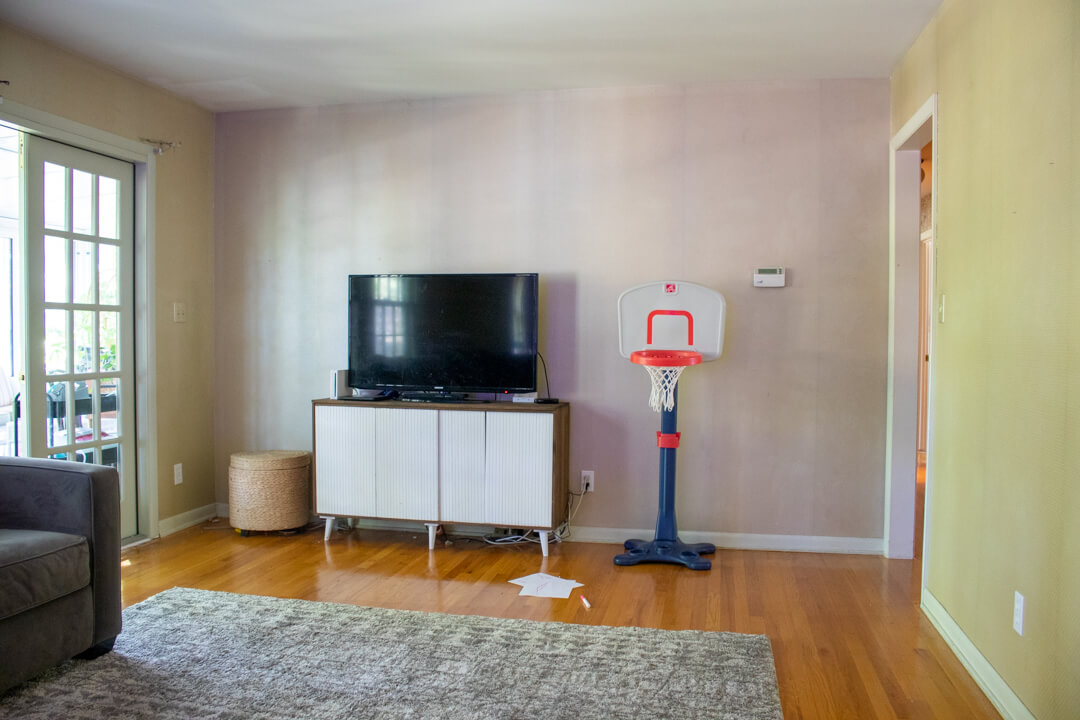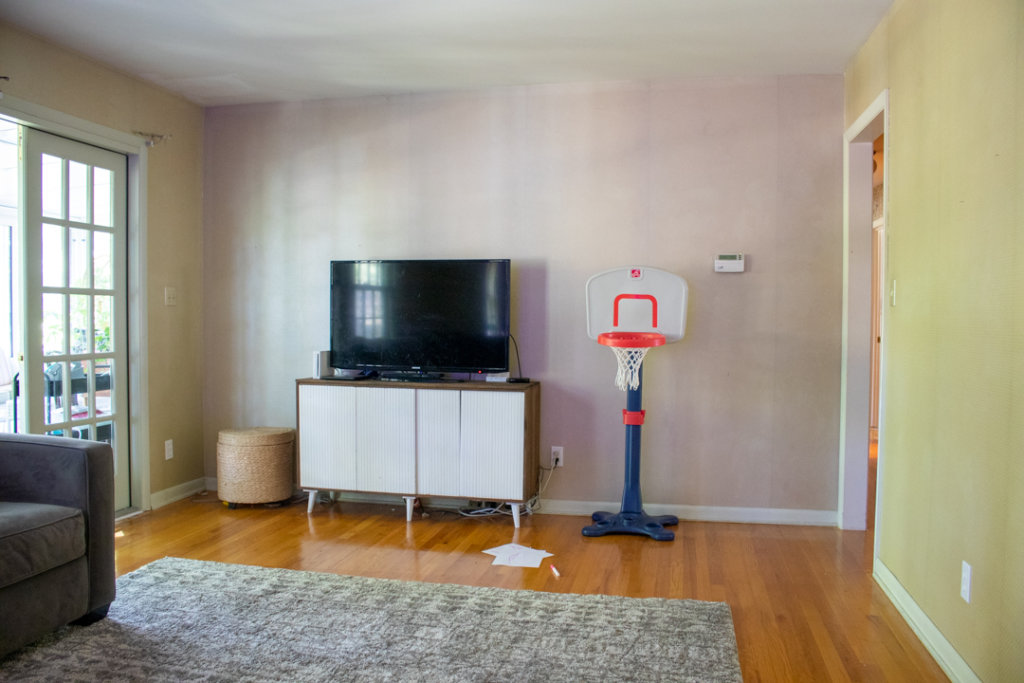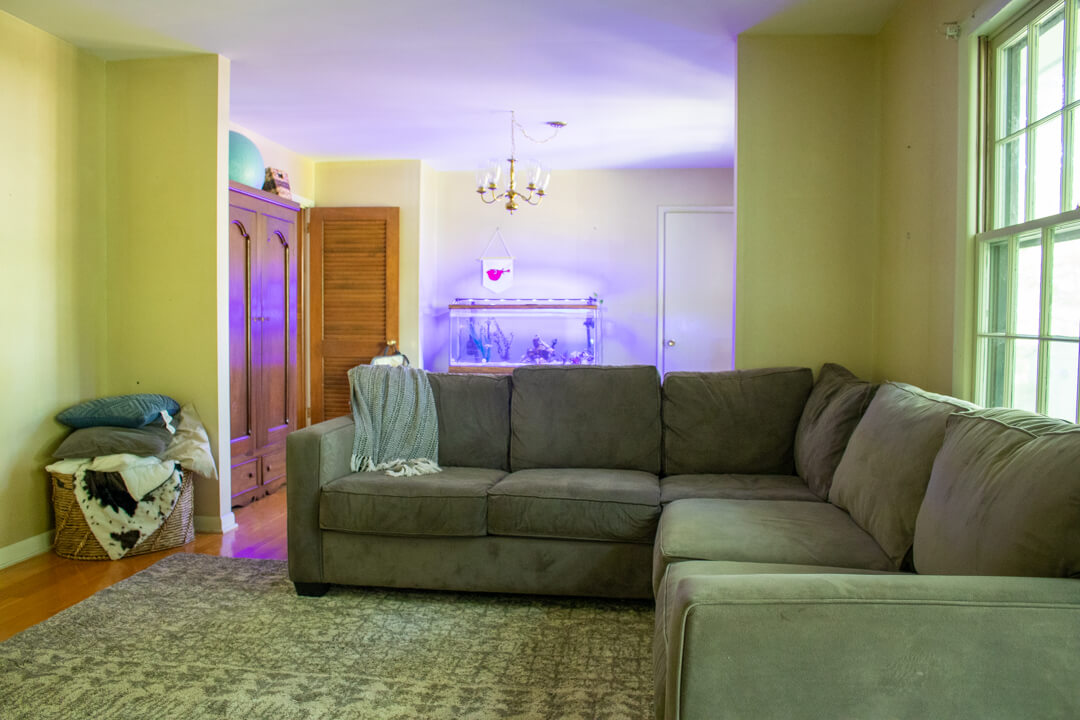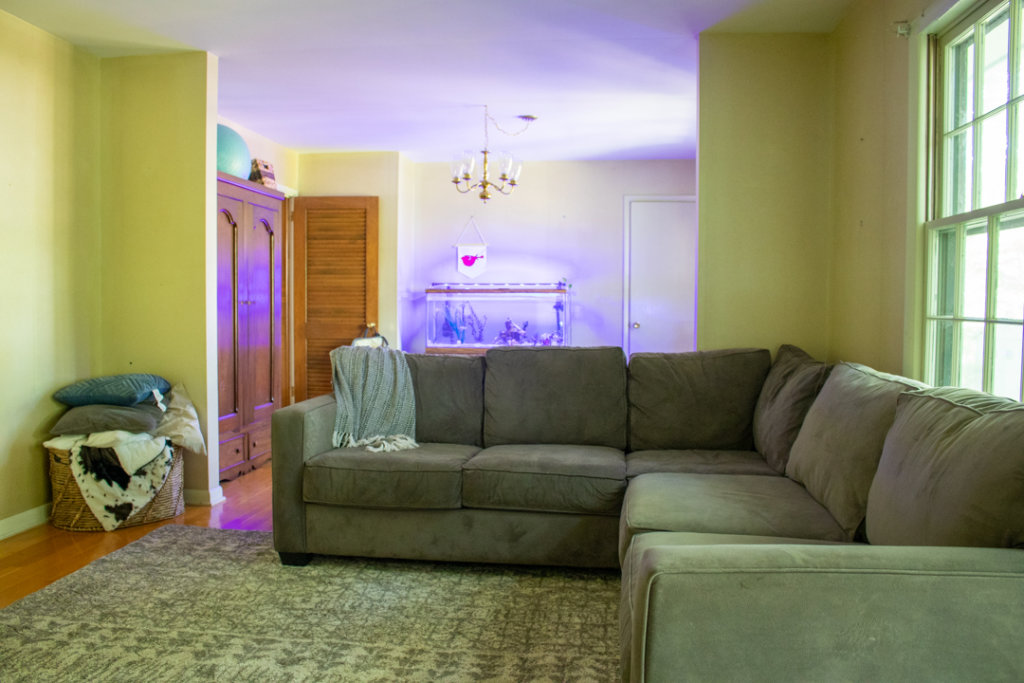 Part of the big remodel plan is to take out that middle wall, but it's not something we can do now. Either way, I think freshening up this space will make such a difference!
Living Room Inspiration
I've worked the past couple weeks to put together a couple mood boards for the space. This first one is just for an overall vibe of the room. I won't be able to replicate this entire look, but it's fun to put together an "ideal" room so we can work to get as close to that as possible within our current time and budget constraints.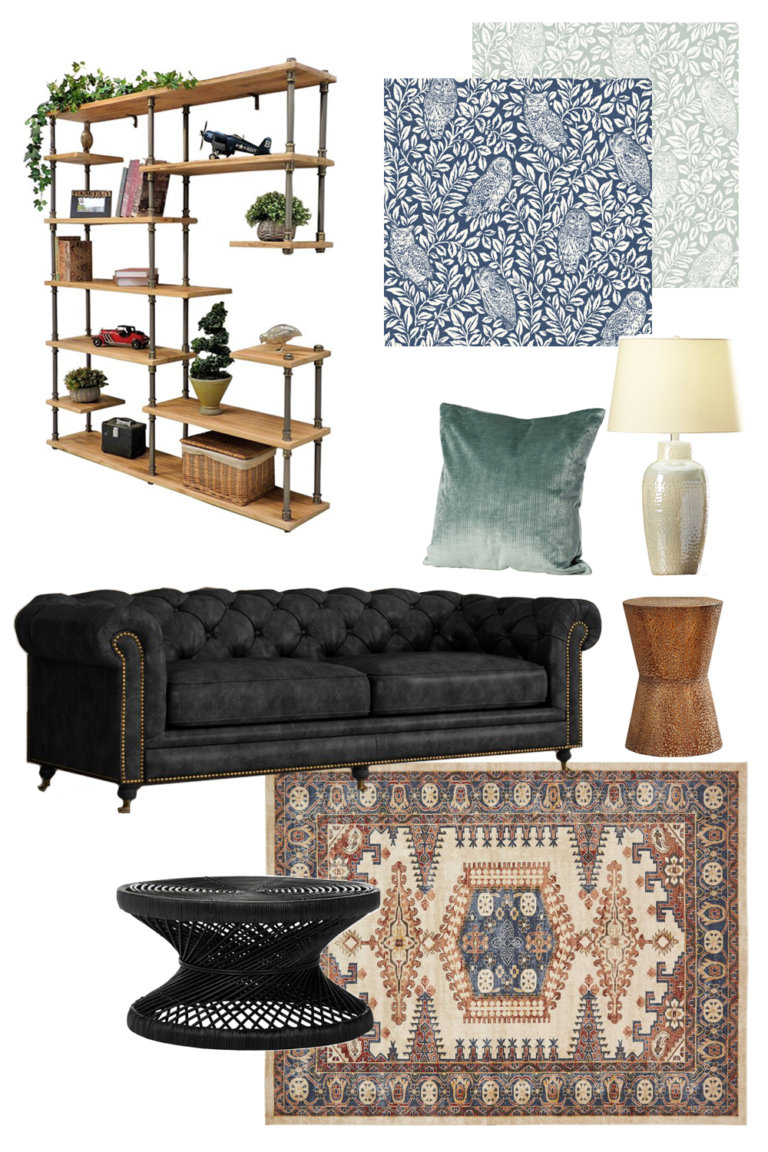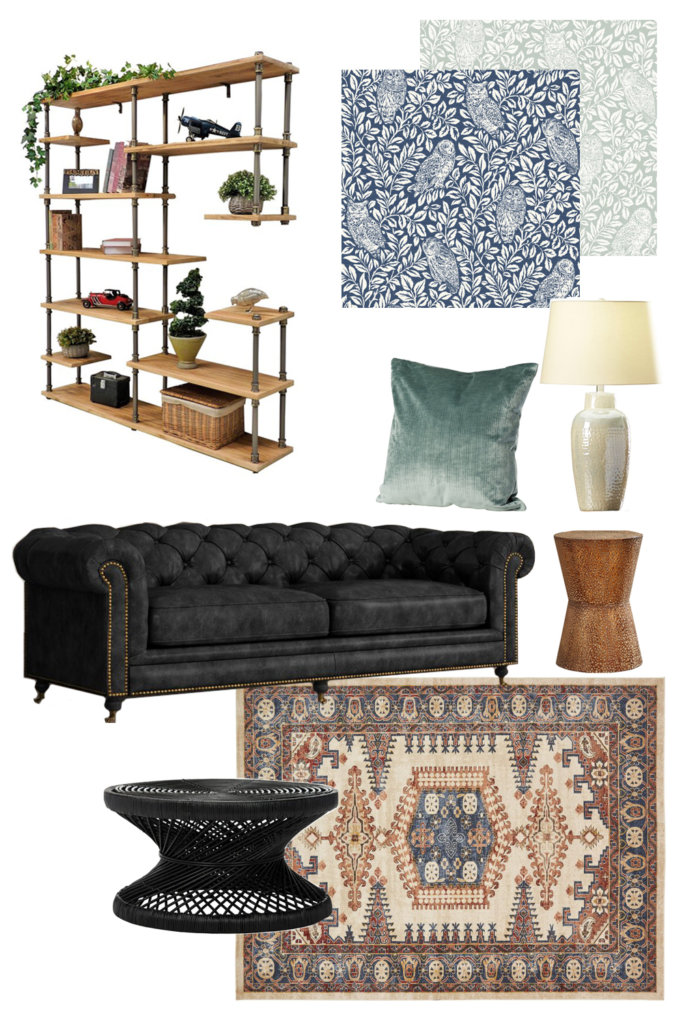 In this house I'm striving for a more sophisticated modern vibe than I've had in our past couple homes. My couch is about as far from that chesterfield sofa as you can get, but one can dream.
You can find everything on this mood board at Birch Lane. I'm definitely going to struggle to pick which things I'll put in my refreshed space!
The other mood board I made is a more realistic plan for the space.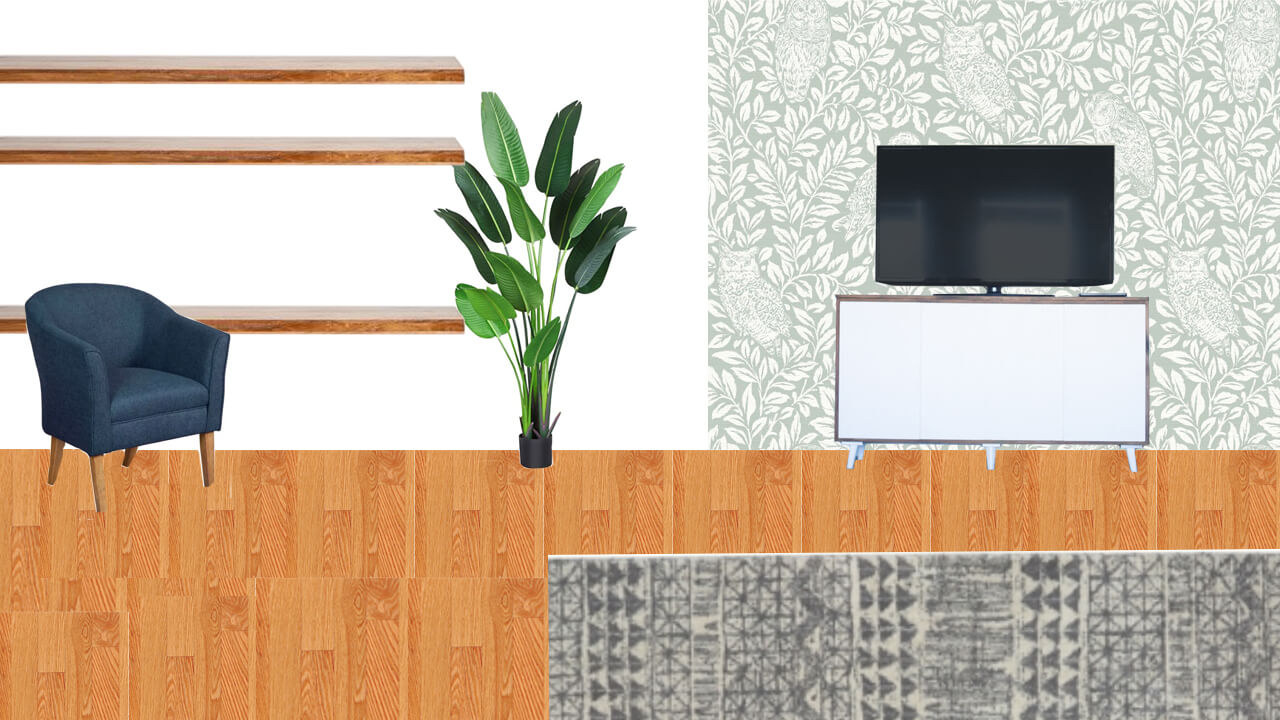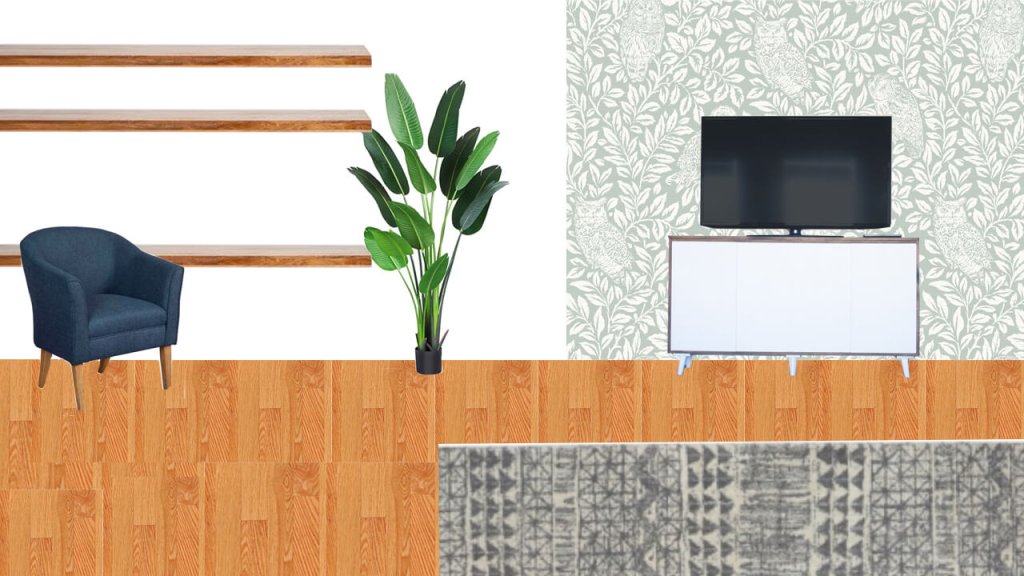 I think some long built in shelves and a desk would be perfect along the wall the TV is currently on. Graham is always coloring on the floor, so I think it would be nice for him to have a place to work on all his projects. Then I can decorate the top shelves with plants and stuff.
I currently have a peel and stick wallpaper planned for the wall the TV will be moved to. I think it would liven things up in here a bit!
We'll see how things progress as I keep working on it. I have all the wallpaper off now and the next step is to prep the walls and paint. I'm hoping to have this space done in a couple weeks, so be sure to check back in to see it!