One Room Challenge Week 5: This week was all about choosing and waiting on wallpaper for a feature wall.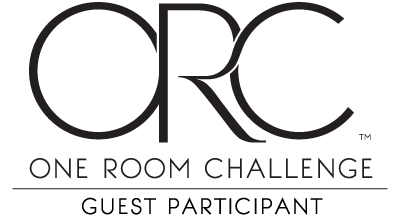 I've made so much progress on this room the last few weeks, but there's one major thing left to do. The wall behind the TV is looking a little bare, so this week I picked out a fun, modern wallpaper to add some more interest.
Here's how it looked a couple days ago: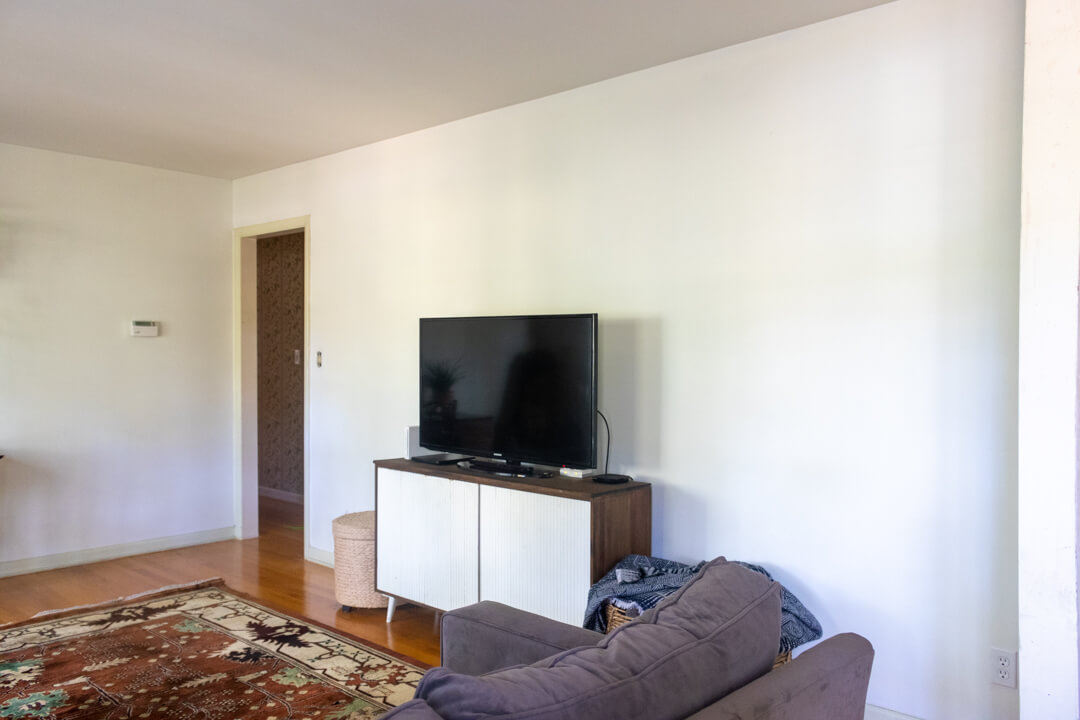 It feels kind of funny to be putting wallpaper back up when I started this process by tearing the original wallpaper out of this room, but I think it's going to look so good!
I also put together this moodboard just to create a look around the wallpaper. Obviously these aren't the things that are in my living room, but isn't it all so cute?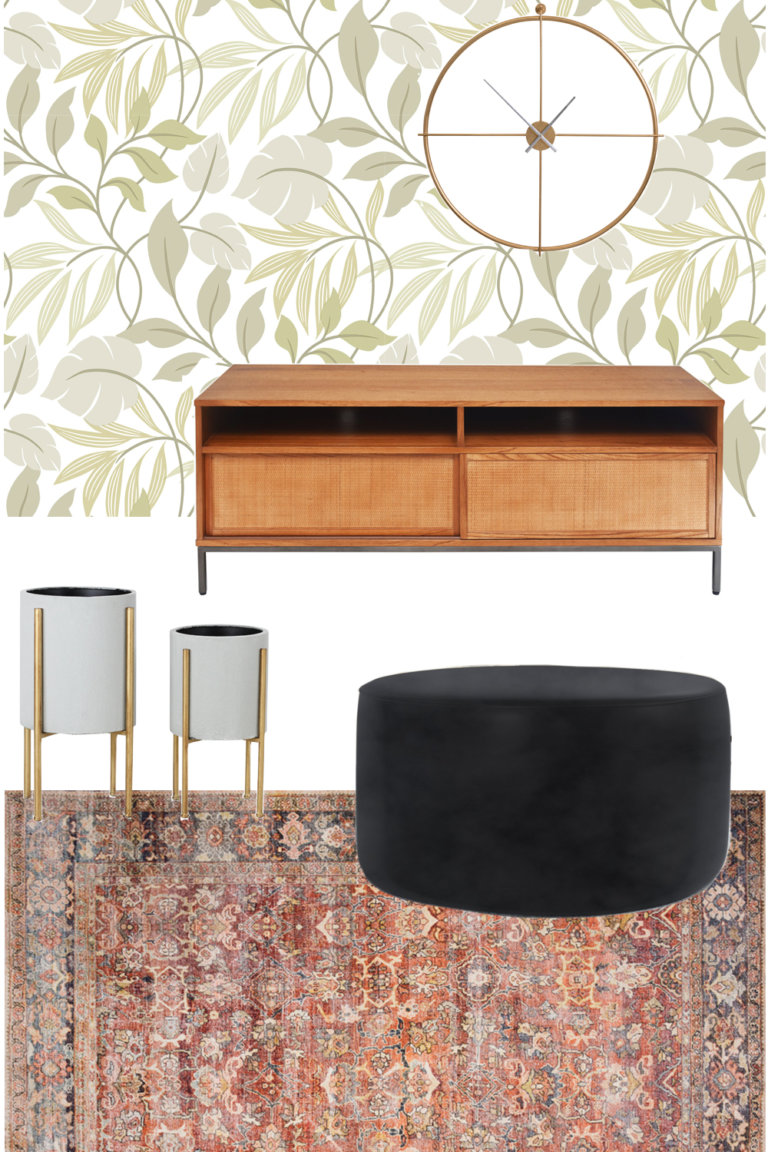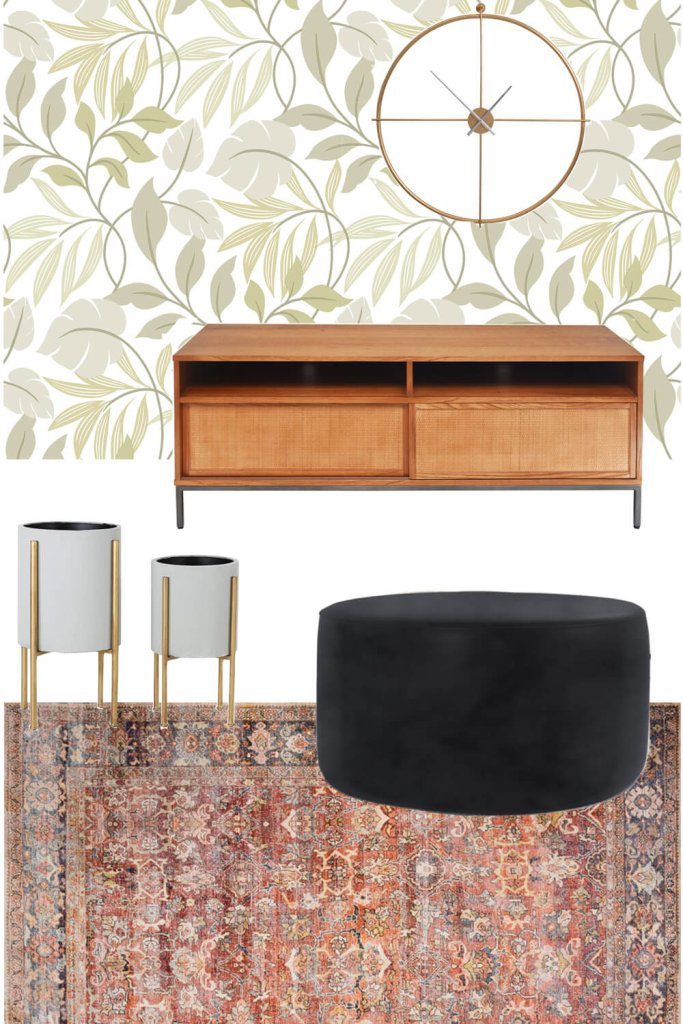 Are you surprised I chose a leafy wallpaper? Yeah, I didn't think you would be. This one's from Joss and Main, and I'm so excited to see it finished.
You can find everything in that moodboard here:
I have about half the wallpaper installed now and it's looking so so good. I can't wait to share the final reveal with you for week 6!
Here's what I've done in past few weeks:
Be sure to check back in next week to see what progress I've made and follow along with everyone else participating in the challenge!
Comments
comments