One Room Challenge Week 3: This week I added curtains and am making plans for the rest of the space.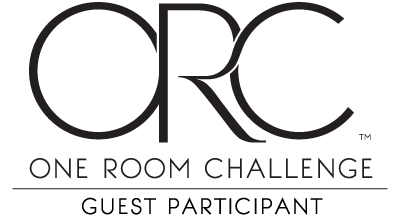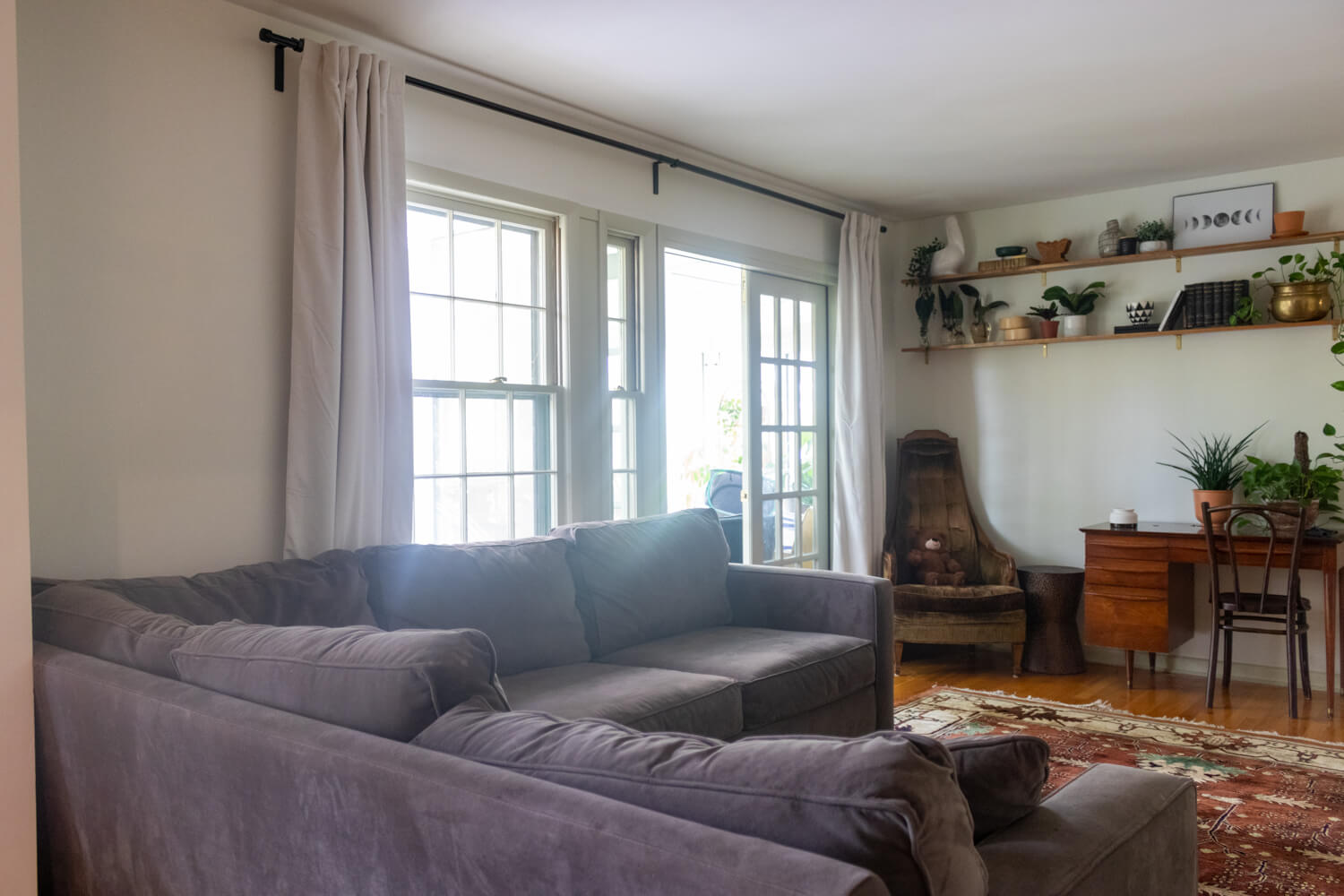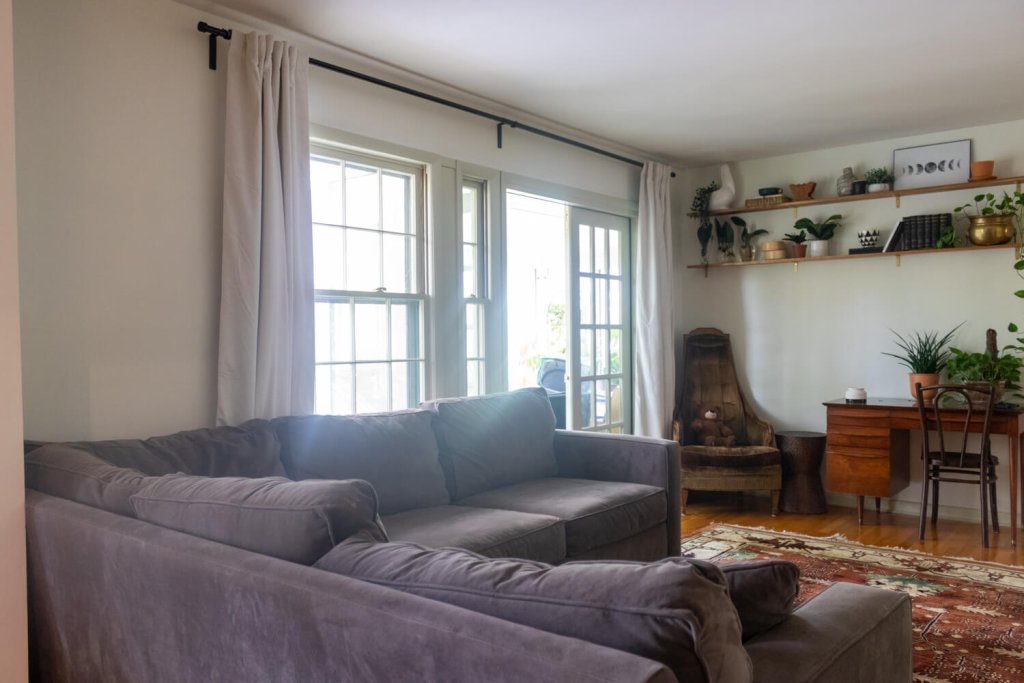 This week's update is going to be short and sweet. All I got accomplished was hanging two sets of curtains. I loathe hanging curtain rods so it's all I could manage this week. I'm so glad they're up!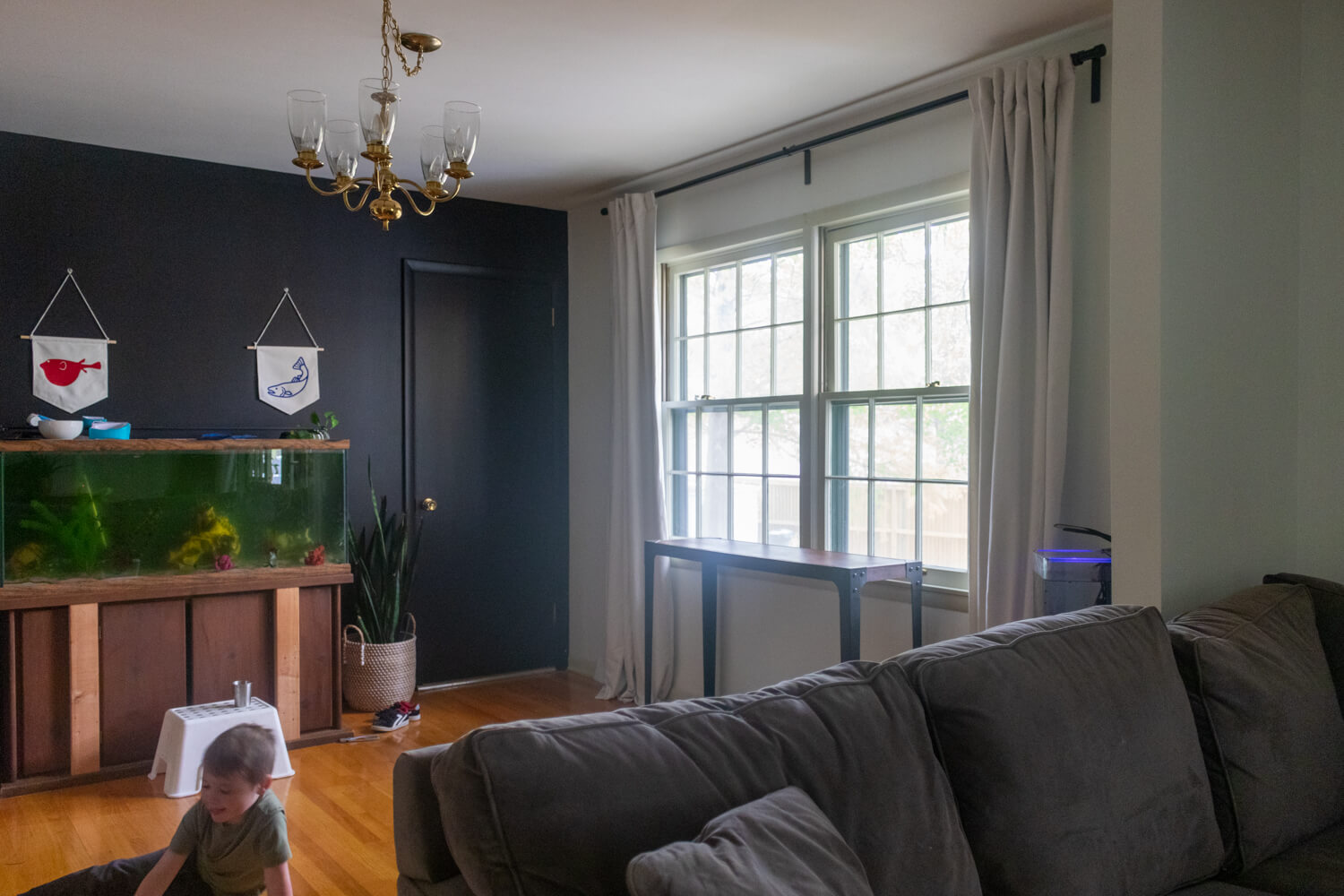 I do have to admit that hanging those black curtain rods makes me want to repaint the windows and trim black. It just feels like so much more work than I actually want to put into it. But I have no doubt they would look amazing. These are the original windows, so they're all wood, even the paned parts. It would just be so much taping!
Maybe that's something I'll do for one of the final weeks, but don't hold me to it. I'm still trying to decide!
PS these are real life real time updates. Ignore the green fish tank. We're still learning and fighting a bit of an algae problem!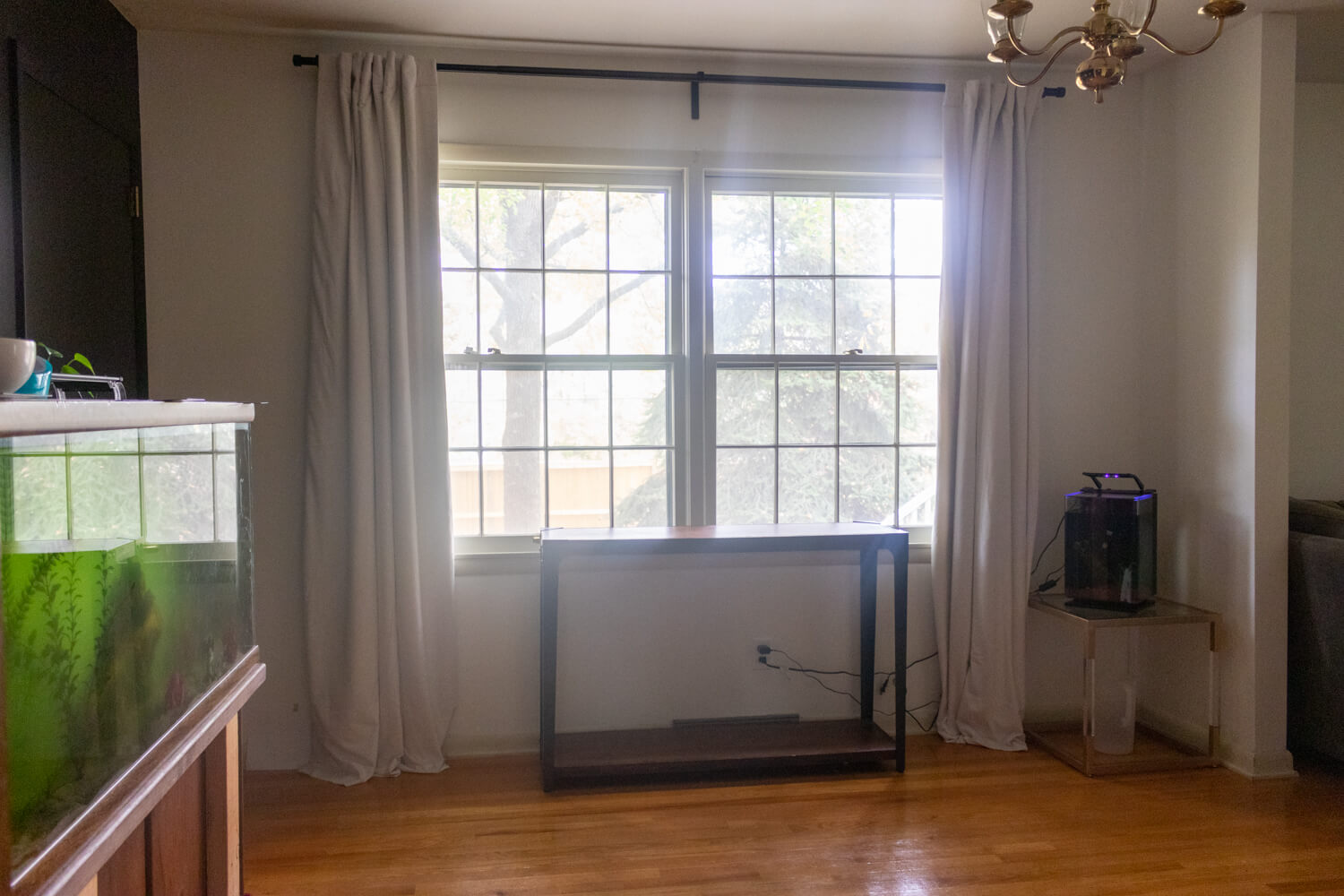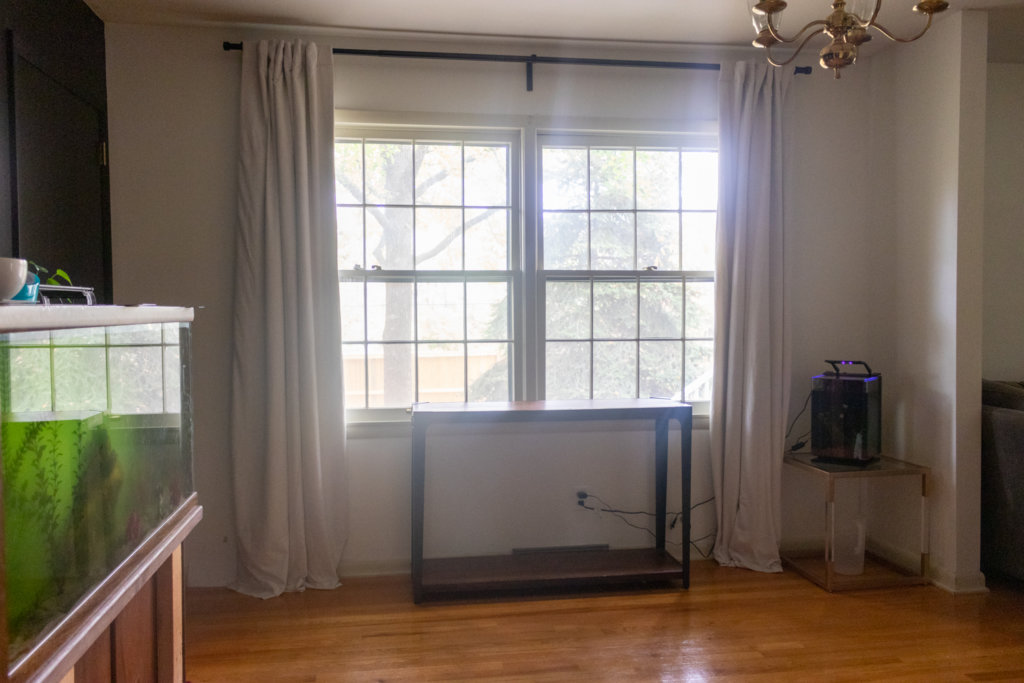 I haven't decided what to do with this side. The snail tank has to stay but there's surely a better way to display it. The console table there is one we bought for our last house and it just got thrown in a random bare spot. I'd love to replace it with some closed in toy storage.
The curtains do add some more texture to the space and help things feel more finished. They're velvet curtains from Amazon and mine are the porcelain white.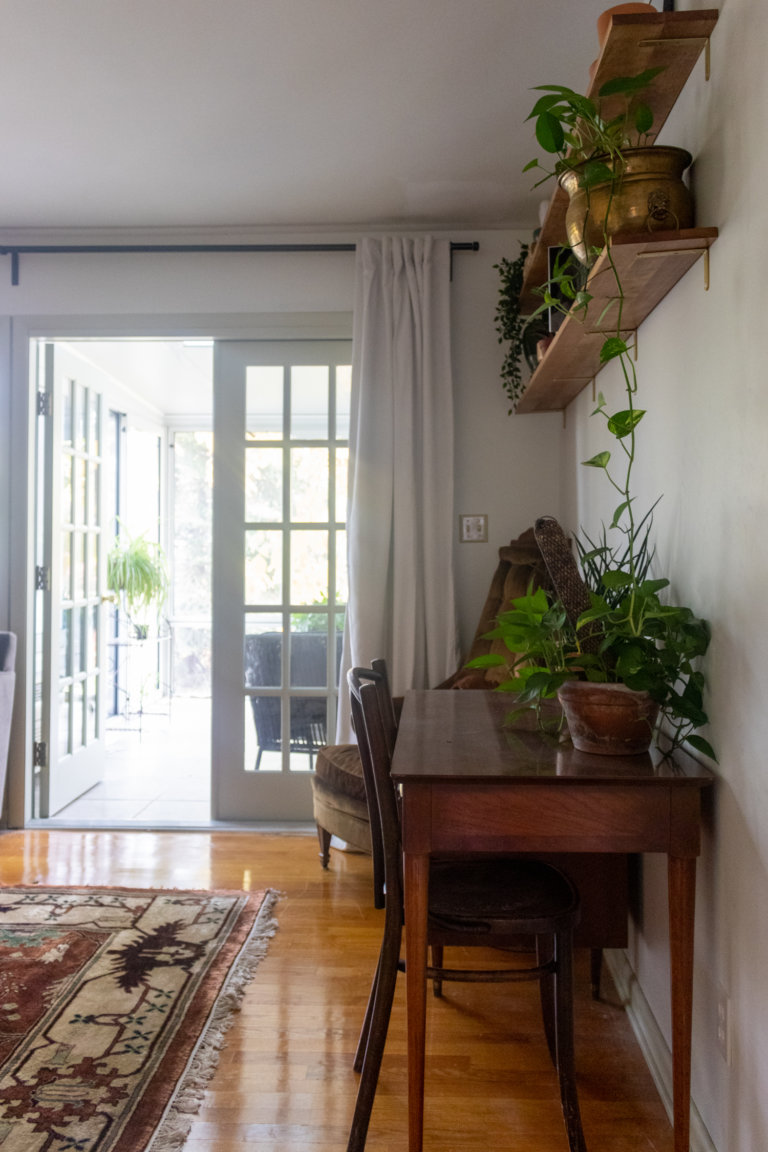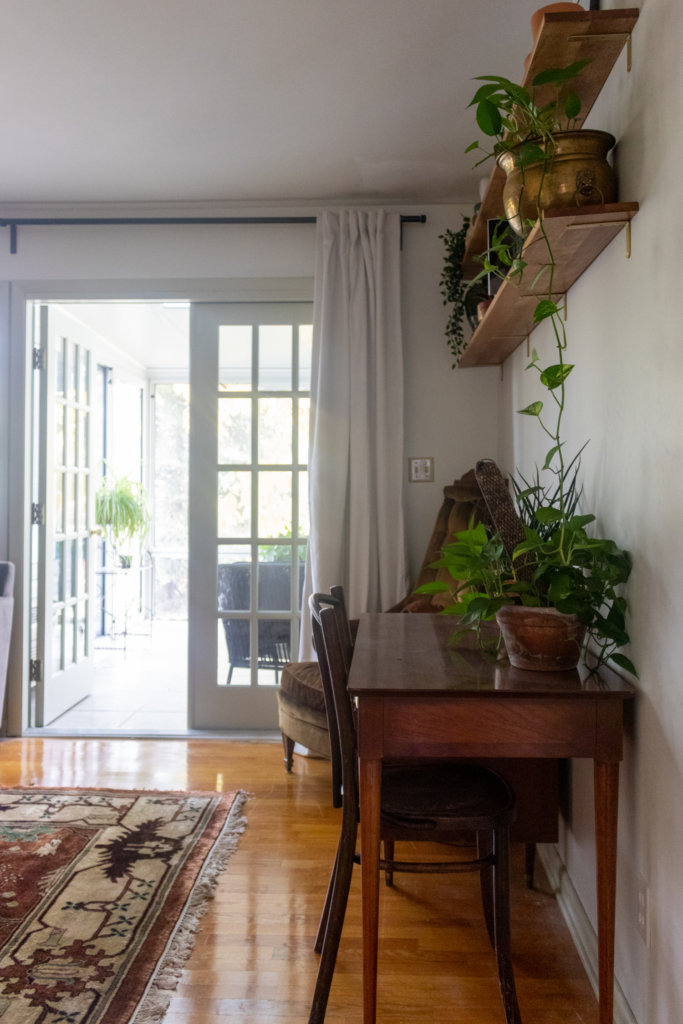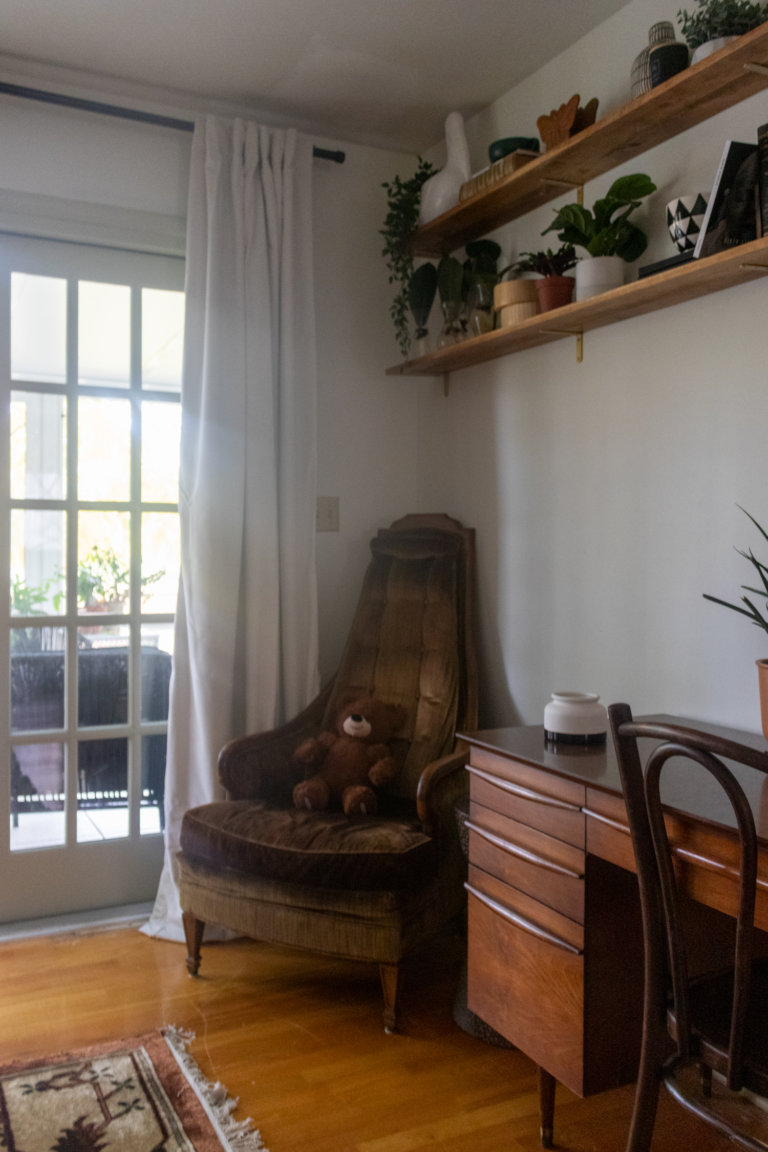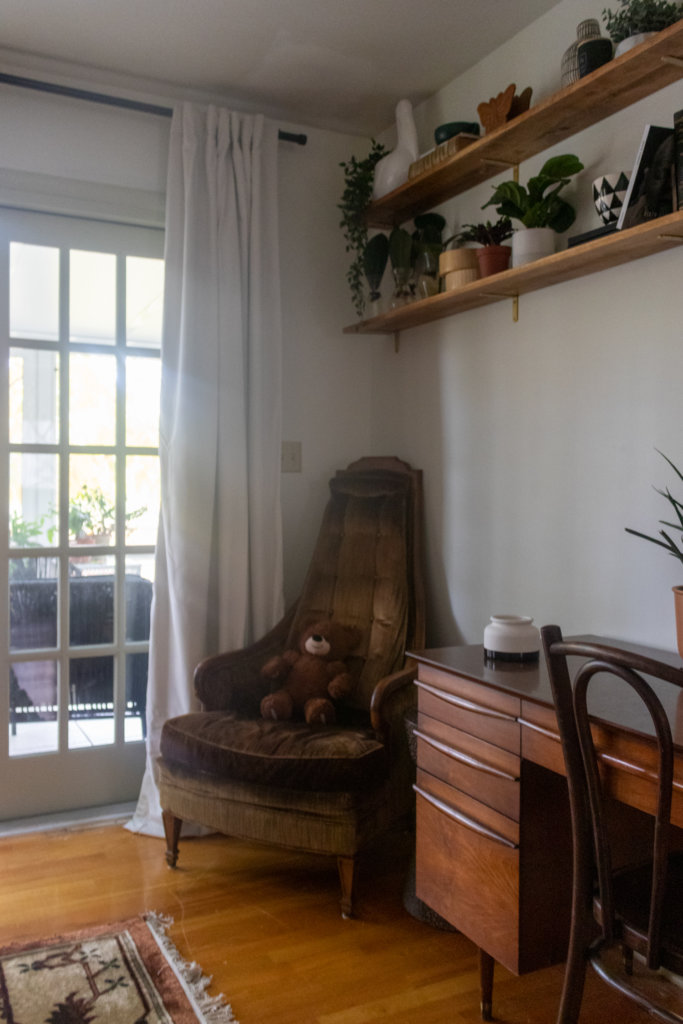 So there ya have it. Week 3 in the books. Check out the other weeks here:
Be sure to check back in next week to see what progress I've made and follow along with everyone else participating in the challenge!