One Room Challenge Week 2: So far I've removed the wallpaper, installed shelves and switched up the rug to create a nice vintage modern vibe in our living room that started with old, faded wallpaper and no decor.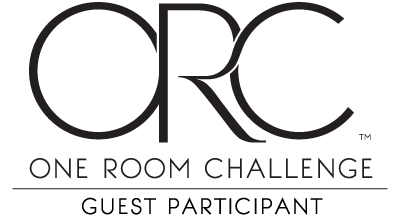 Admittedly I did get a head start on removing the wallpaper, so all this progress definitely didn't happen in one week!
The wallpaper removal actually went really quickly. The paper peeled off in sheets with no problem, which is kind of unheard of for decades old wallpaper. Then I sanded the drywall with a pole sander and sealed it in with a drywall sealer before priming and painting. Overall it was super easy! You can see where I started in last week's post.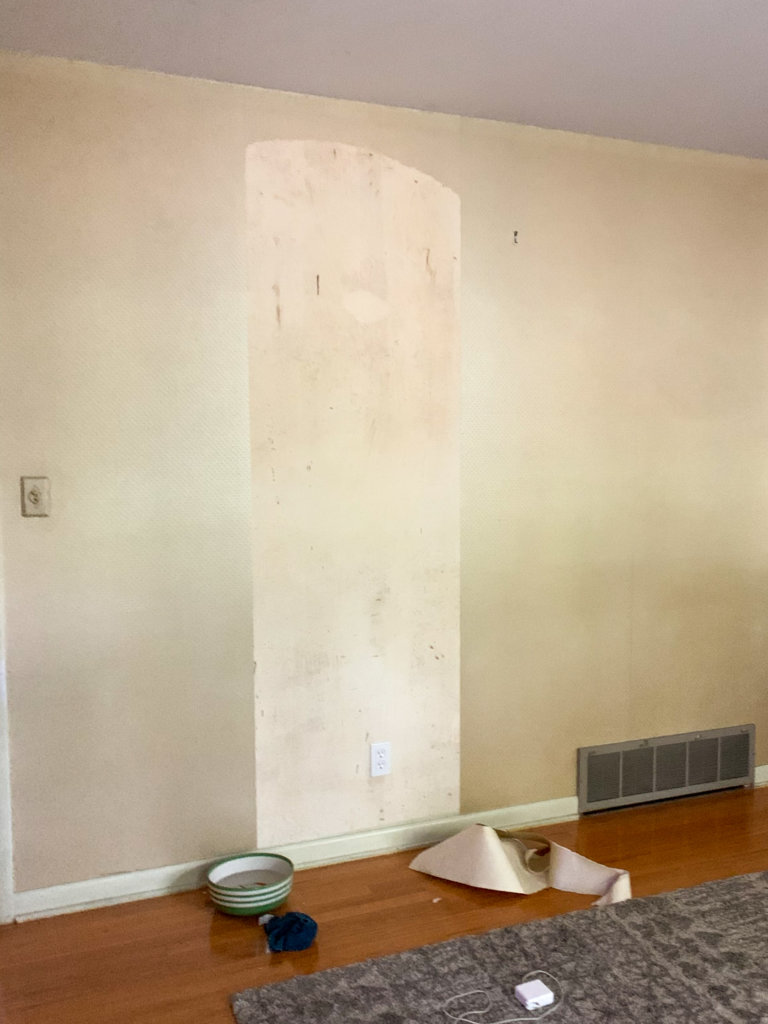 I painted all the walls white, except the wall behind the fish tank, and we went with black for that. It makes the tank look as cool as it can and I think it'll be fun design challenge to make it fit in with everything else.
Then I hung 7′ shelves on one wall and it really made such a huge impact on the space!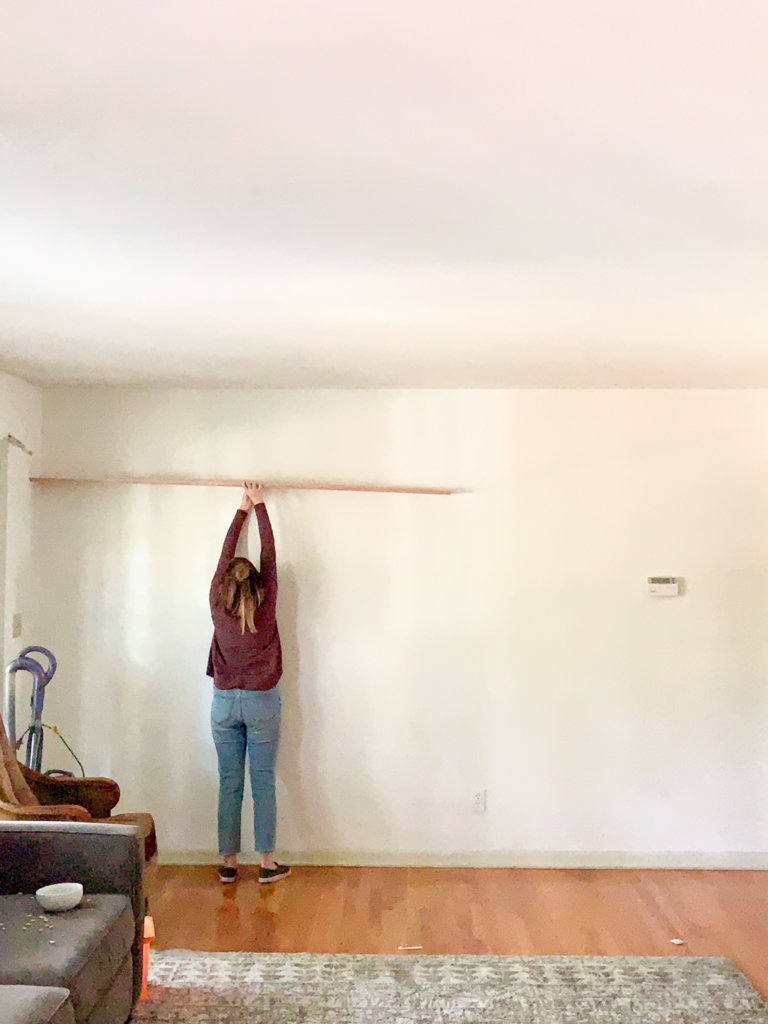 This week we switched out that rug to a more vintage looking one, and things are really starting to come together. I can totally see my vision coming to life!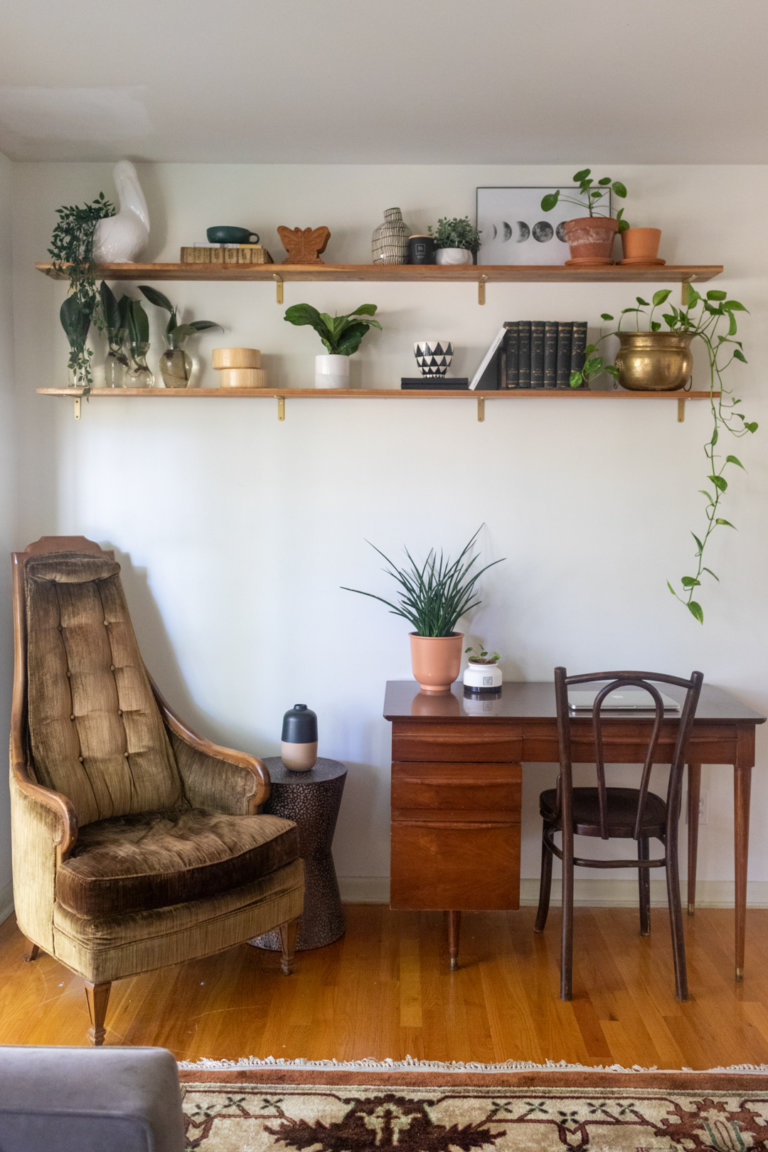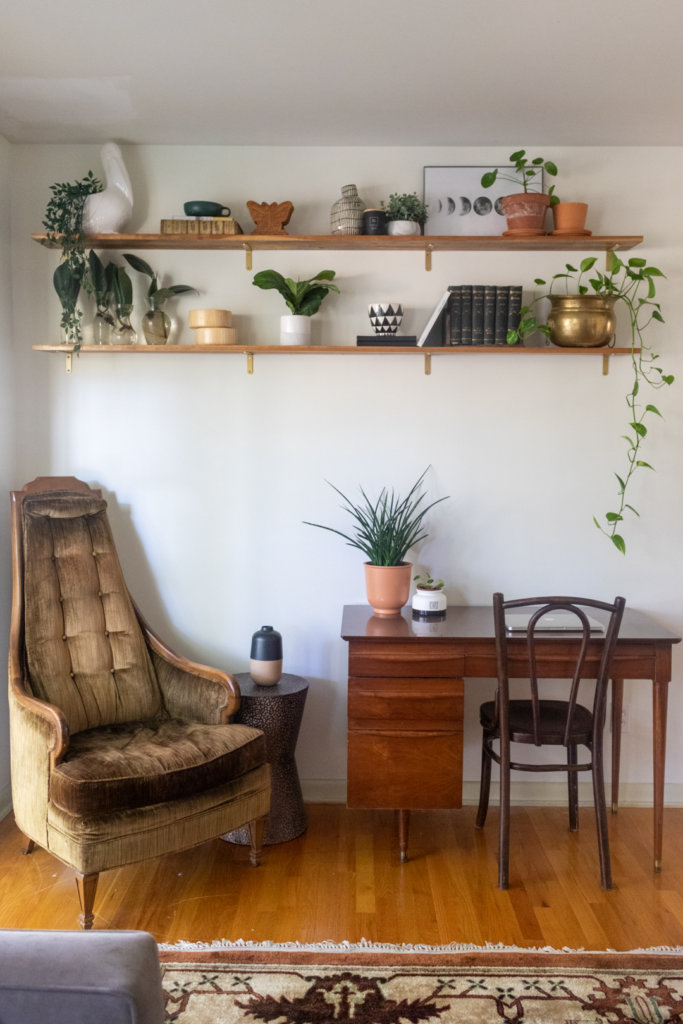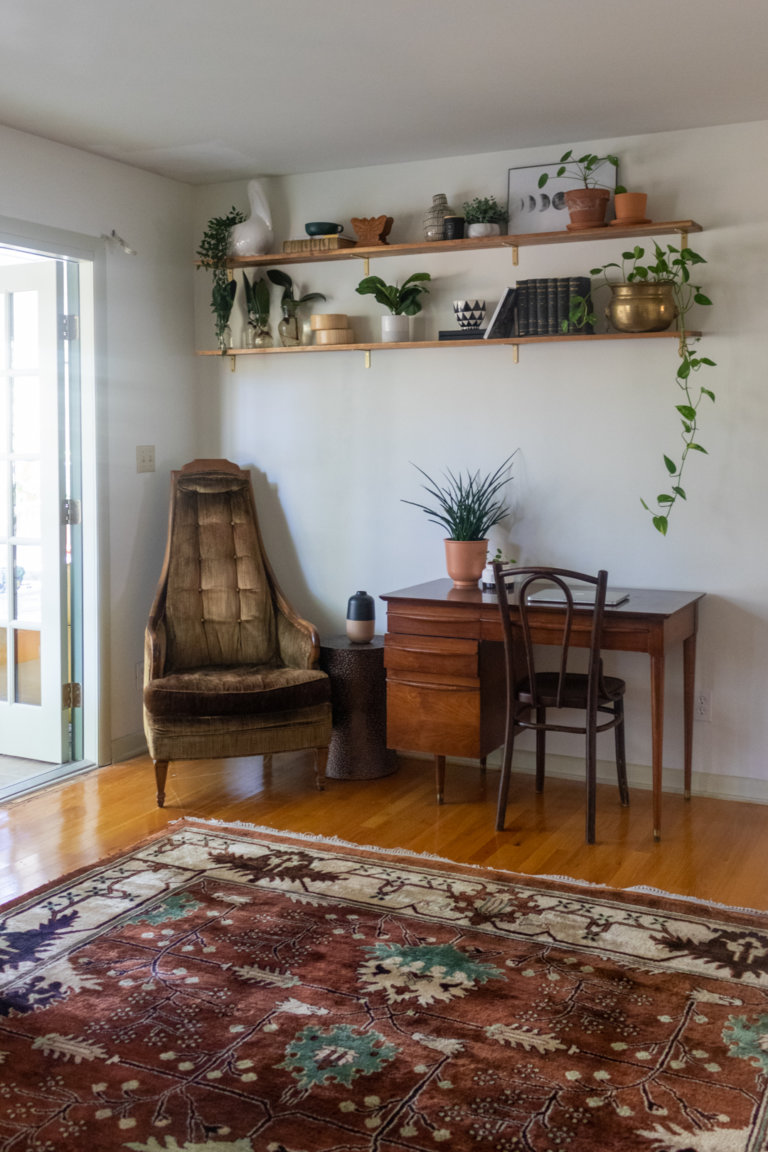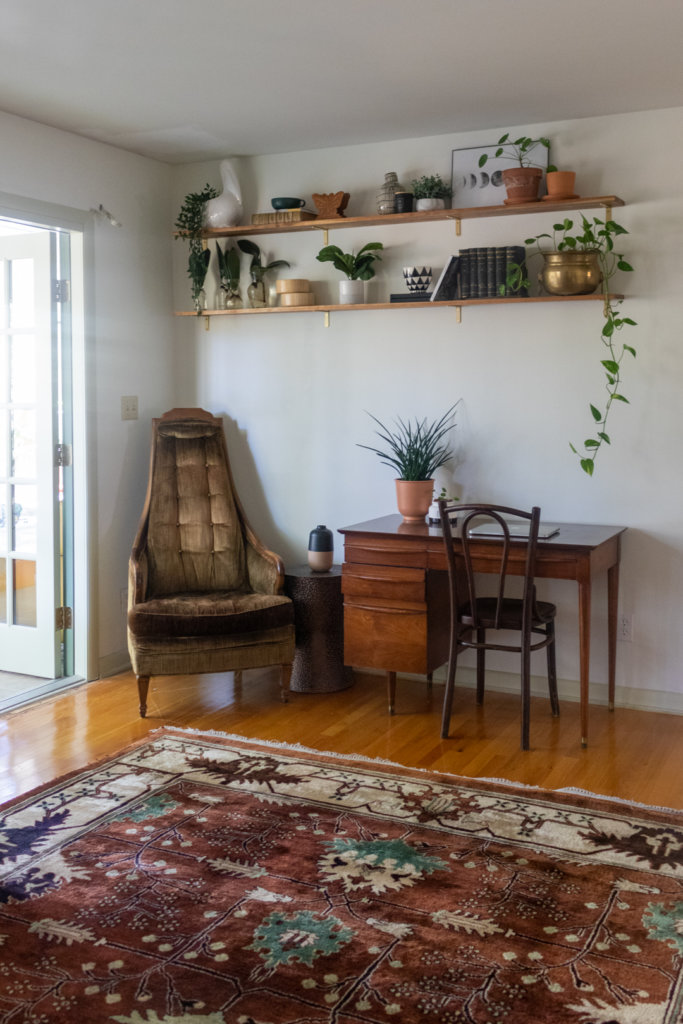 We ended up moving a mid century desk in here that was in the sunroom to make room for a sofa that had been hanging out in the garage for way too long. Are we the only ones who constantly seem to be shuffling around furniture?
I'd intended to put a built in desk here instead of this desk, and move the chair somewhere else (more shuffling, see?), but I'm still trying to figure out how to pull off what I have envisioned. I'm not sure if this will get done by the end of the challenge or not, we'll see!
The rug was a nice Facebook Marketplace find. It's not vintage but its Ethan Allen so definitely a good quality wool rug! I messed up the colors a bit trying to wash it myself in my driveway (do not recommend – I didn't realize it was wool or that that was an issue, duh!), but it still looks really nice in here!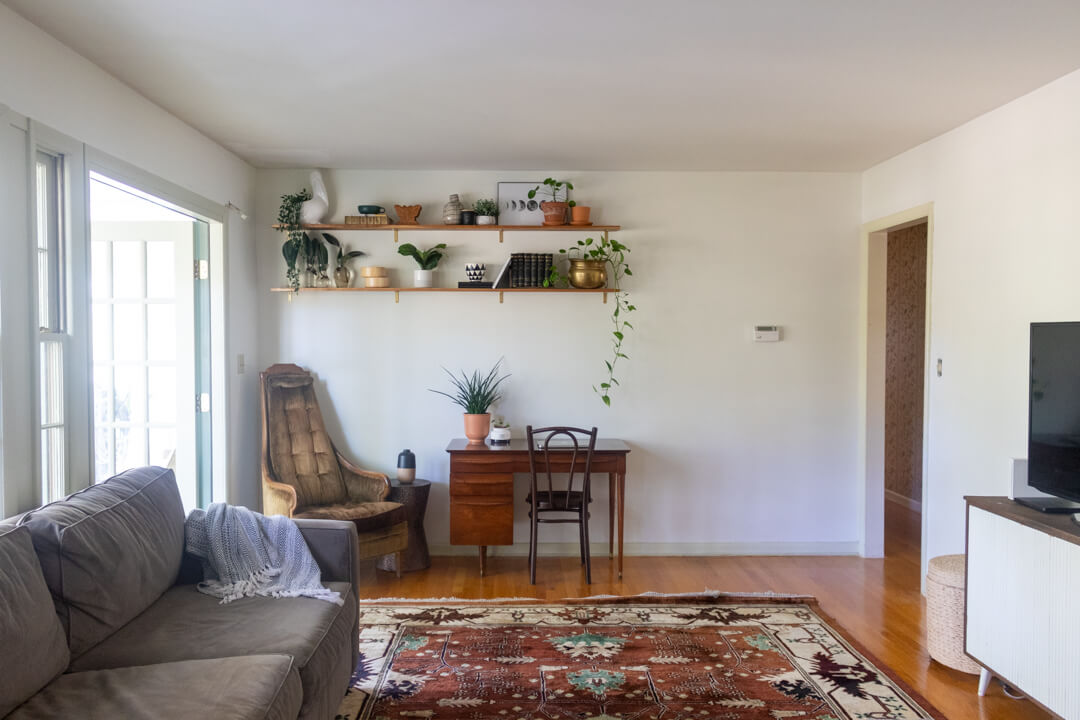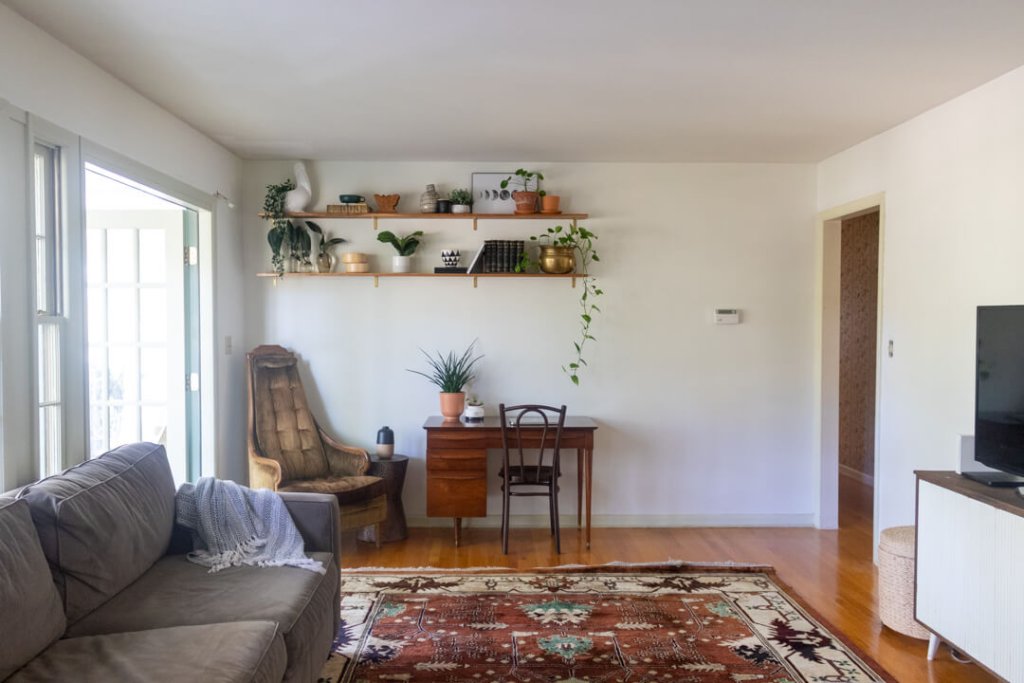 Here's a peek at that black wall. It definitely still needs some love – and probably one less banner. The current wall decor is brought to you by my 5 year old!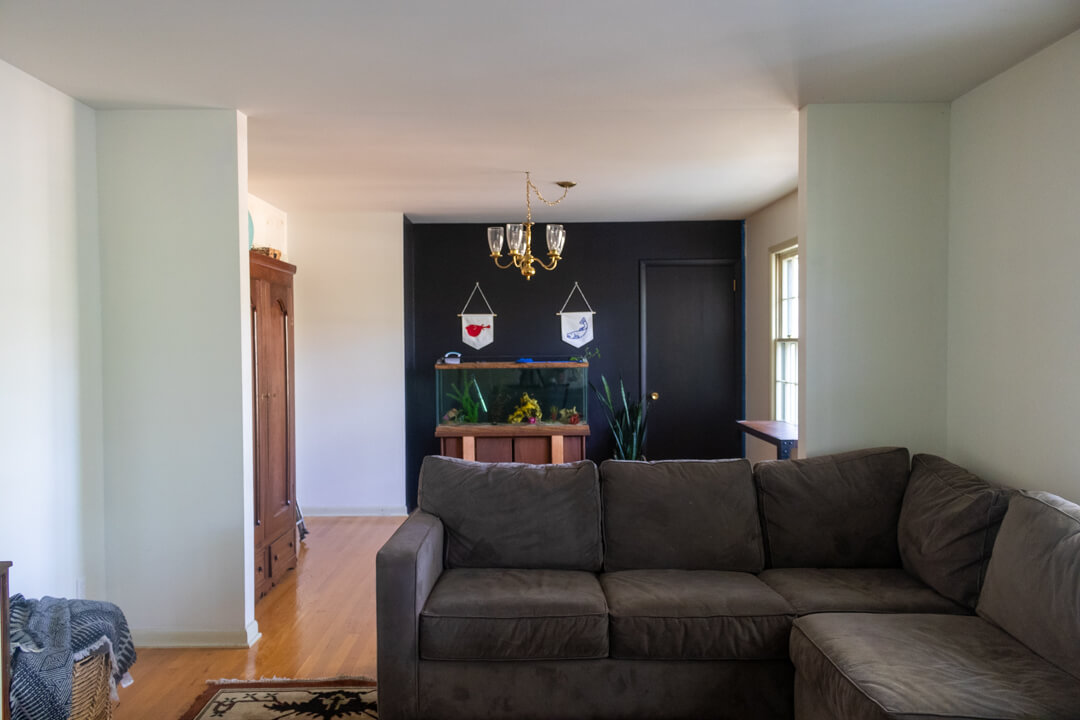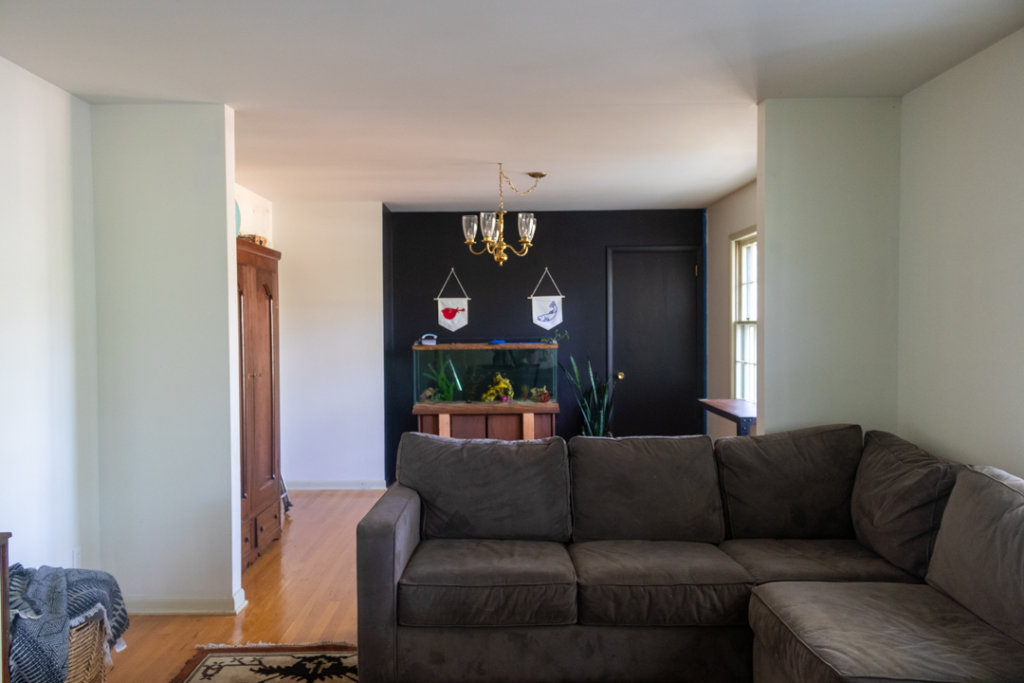 Another wall that still really needs some work is this wall behind the TV. I'm still trying to pinpoint my plans for this area.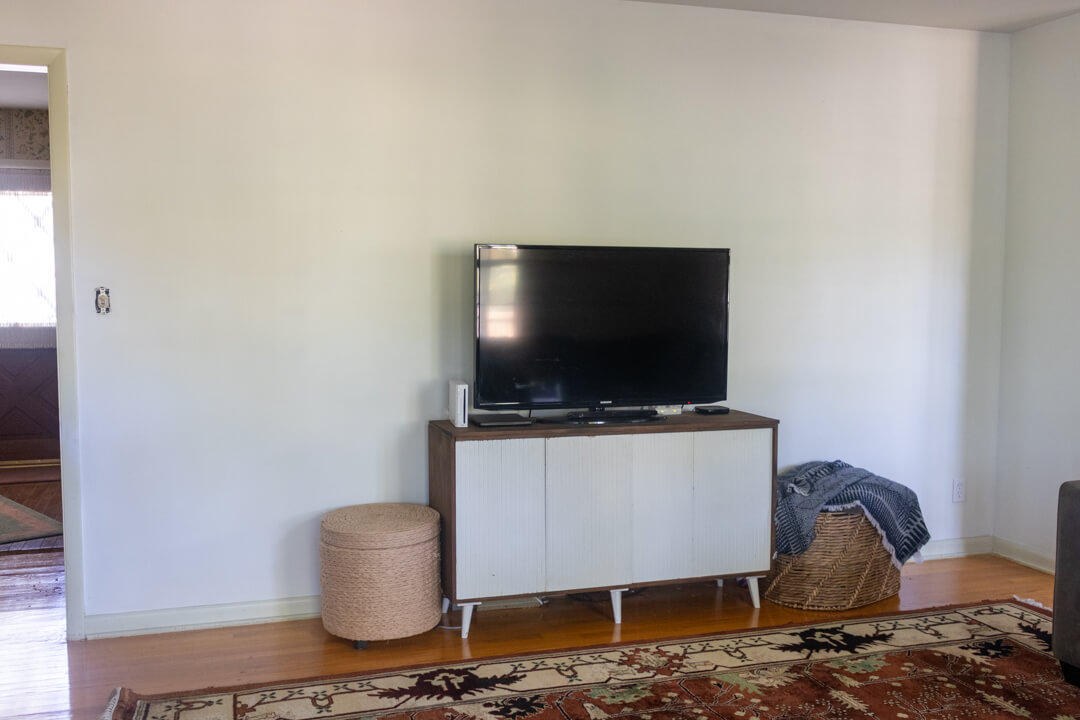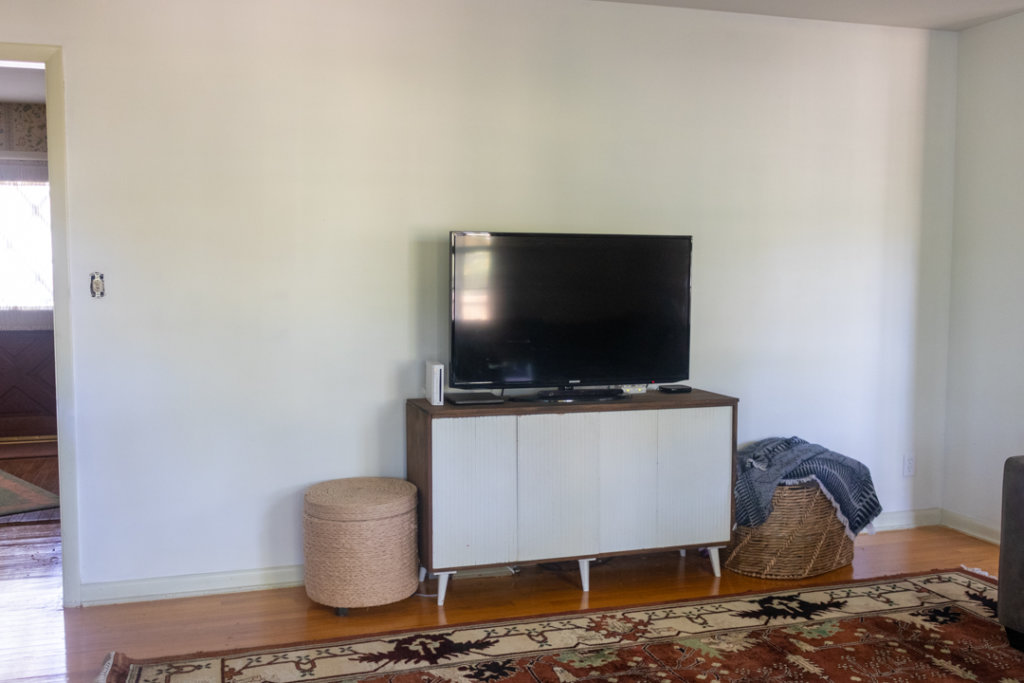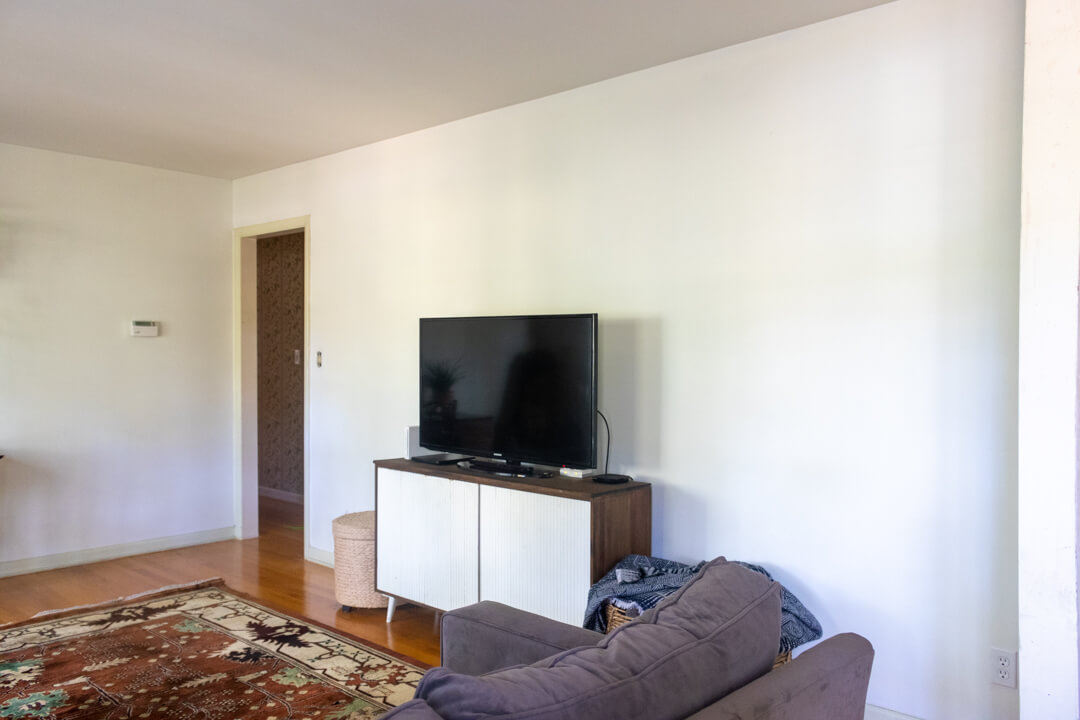 I'm really loving the direction everything is headed, and even now it's all a million times better than where we started.
This week I've got curtains heading my way, so I'm hoping those will bring a nice finished element to that side of the room. Be sure to check back in next week to see what progress I've made and follow along with everyone else participating in the challenge!