One Room Challenge Week 4: This week I tackled the black wall behind the fish tank and added a fun gallery wall to make it fit in with the rest of the space.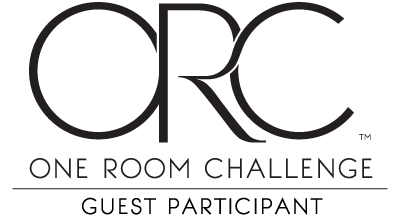 Here's how the black wall looked before adding anything to it. Well Graham (my 5 year old) made us add a couple fish banners to existing hooks, ha!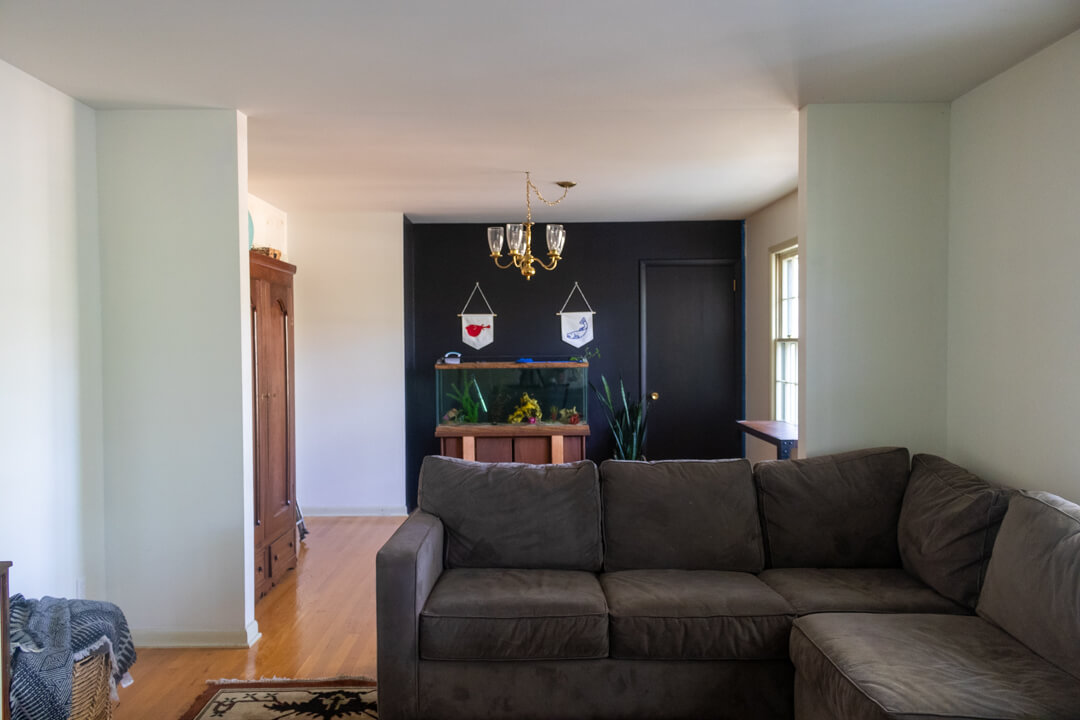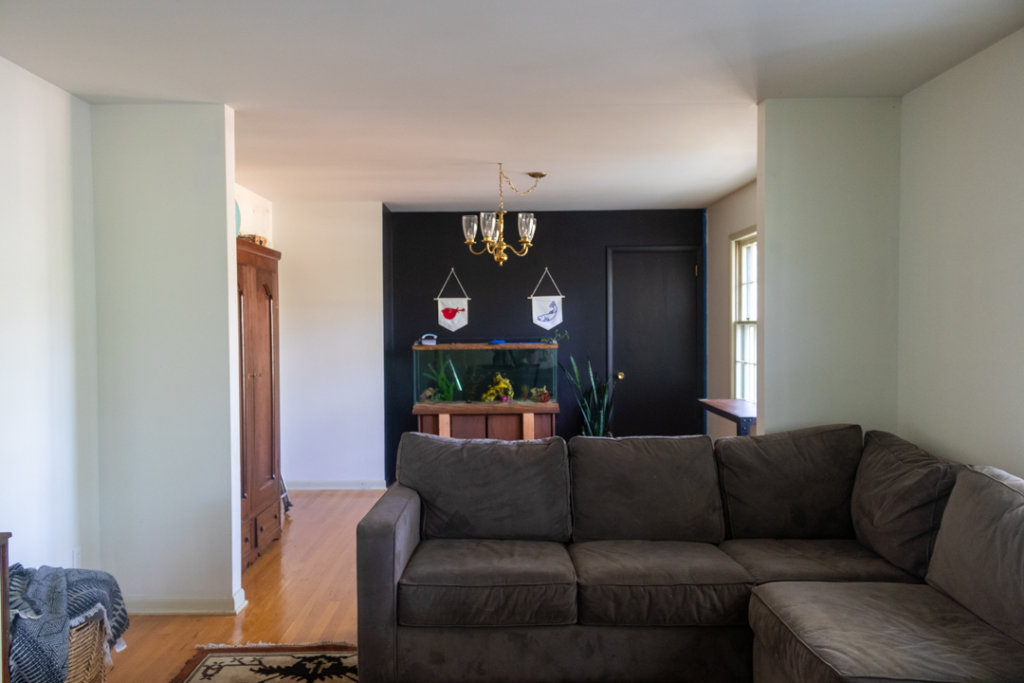 And here's what it looks like after adding a few pieces of art and some other things to make a gallery wall. Of course we kept the puffer banner. We recently got a real fahaka pufferfish, so it stays.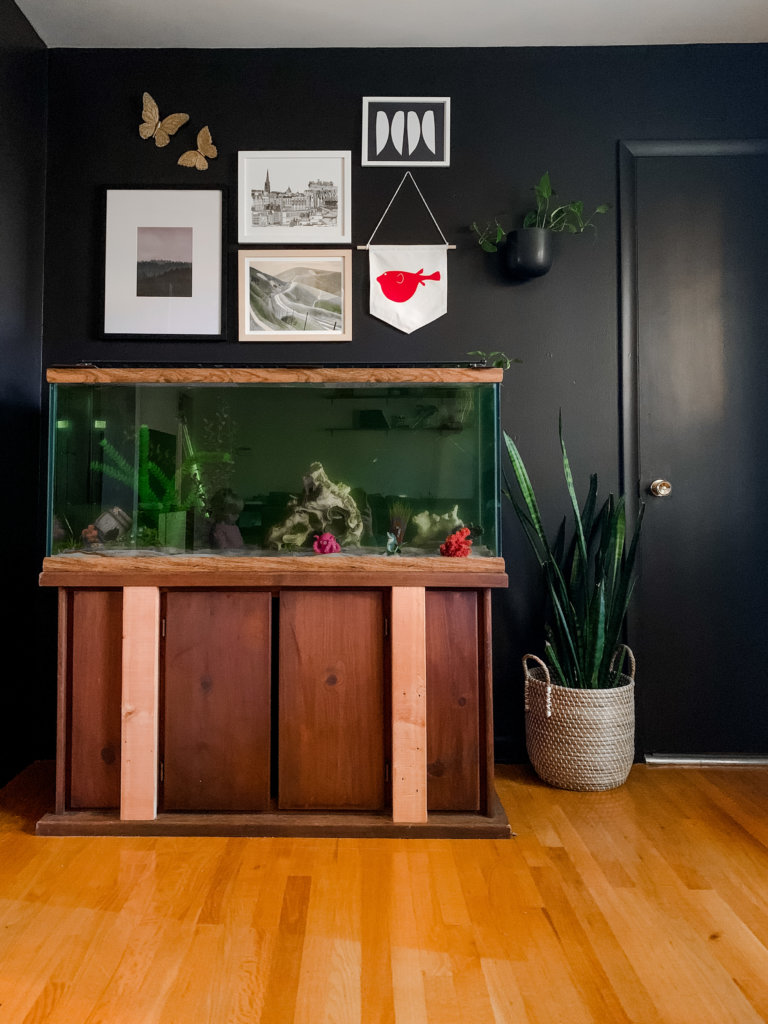 The two middle pieces of art were gifted to me by Fy!. They ship art worldwide for free and you can order them already framed, which really simplified the gallery wall process for me. They're also offering my readers 22% off the site if you use this link to shop.
Typically I order prints off Etsy and have them printed at Office Depot and buy frames separately. It definitely takes a lot more time doing it that way.
The other art is stuff I already had on hand. I'll link it all here.
Butterflies
Forest Print
Edinburgh Print
Rolling Hills Print
Abstract Art
Pufferfish SVG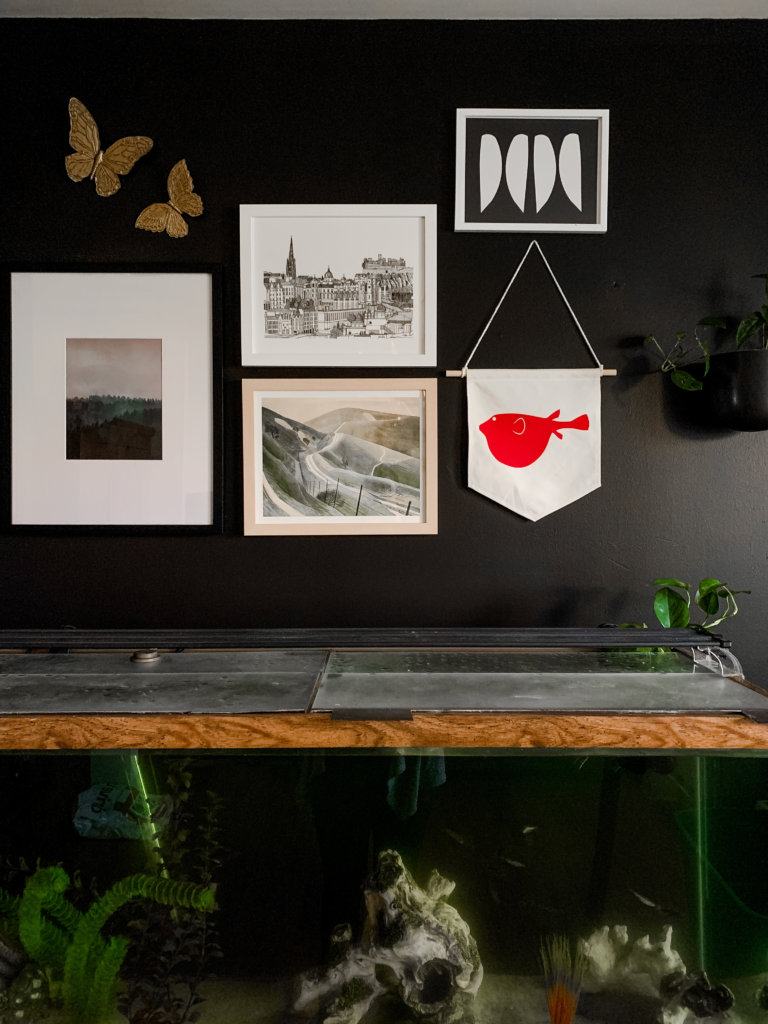 I love this black wall but it was looking pretty stark compared to everything else. I think the gallery wall adds some necessary warmth and helps it feel like it flows with the rest of the room now.
Making a 75 fish tank stylish or blend in with the rest of our house without being a giant eyesore felt pretty intimidating, but I'm happy with how this has come together.
In the next couple weeks I'll be adding wallpaper to the wall behind our tv and that will be the statement of the entire room. I'm just waiting for the wallpaper to be delivered! Check out the past 3 weeks to see the other changes we've made to our living room space so far!
Be sure to check back in next week to see what progress I've made and follow along with everyone else participating in the challenge!