It's finally fall home tour time! I've basically been looking forward to fall since summer began. It was a hot one this year! I've been thinking about how to decorate for the season for a couple months now and ultimately decided I wanted to stick to a budget and keep working toward my minimalist goals while creating a cozy space. I have a couple tips for pulling off a modern fall decor look while also maintaining minimalist seasonal decor goals.
Thank you Chesapeake Bay Candle for sponsoring this post. Find my full disclosure here. This post also contains affiliate links.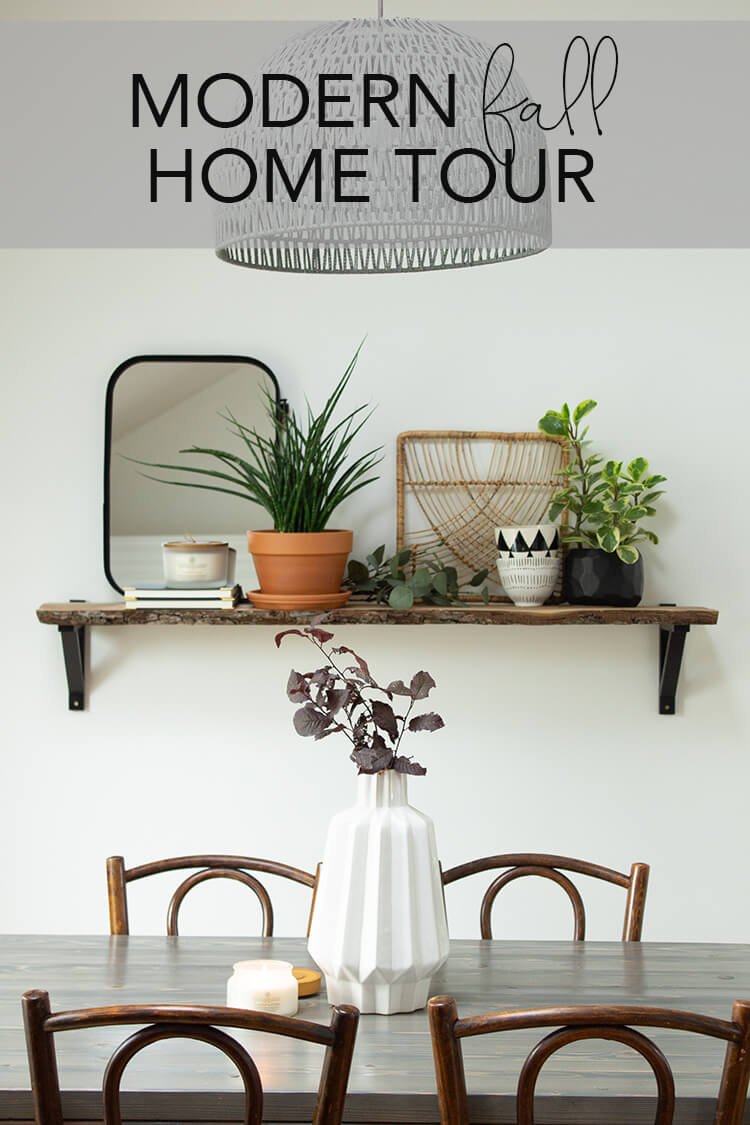 Seasonal Decorating on a Budget
I have two main areas of my home I update regularly, our main living room and the dining area. These are the first two rooms you see when you walk into our home, so it makes sense to keep them the most welcoming.
Minimalism doesn't mean owning nothing, but it does mean being very selective about what you bring into your home. So my biggest tip for minimalism seasonal decorating is to use what you have, and choose one or two things to add that will have the biggest effect on the way your home feels for the season.
Learn more about minimalism: 
For me this fall, that's updating seasonal candles and greenery, then switching up the pillows.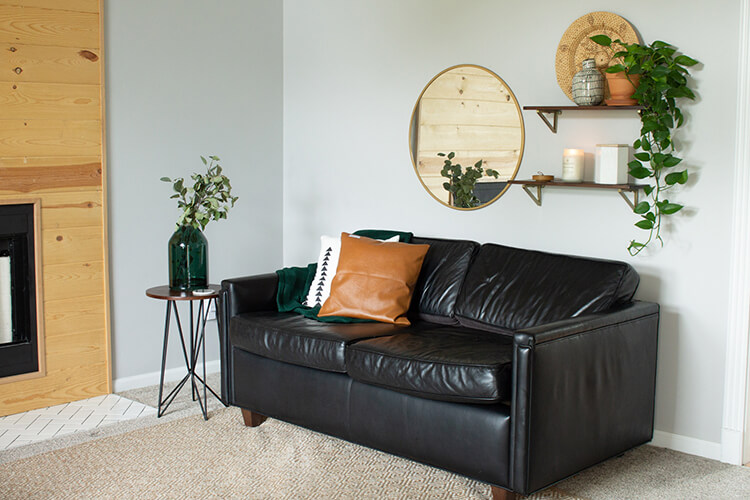 How to Decorate without Buying Anything New
I actually don't keep much decor in my home. If I do, it ends up stuffed in closets never to be seen again. So what you see here is about 90% of the decor I own. If you look back at my last fall and spring home tours, you'll notice a lot of the same pieces. Even still, I've been able to create some pretty different looks each season using these pieces.
To create a new look, I empty the shelves in the living room and kitchen and get out my small crate of extra decor. I lay out it all out on the kitchen table so I've got a good view of everything, then start rearranging until I have a look I like, trying to place things in different spots than they were before.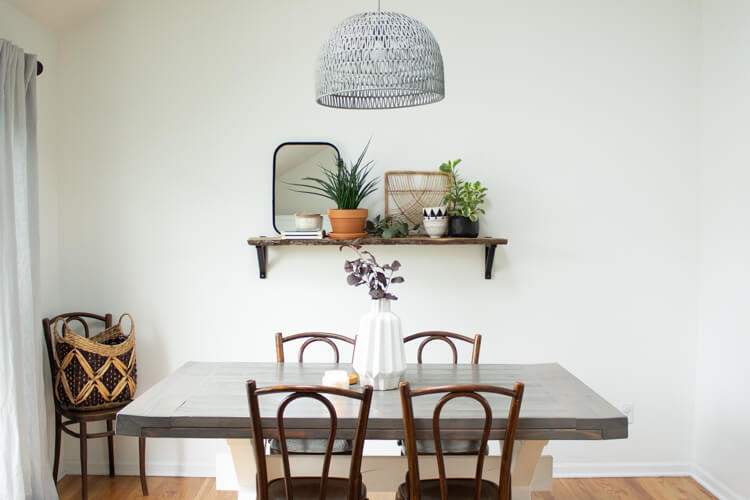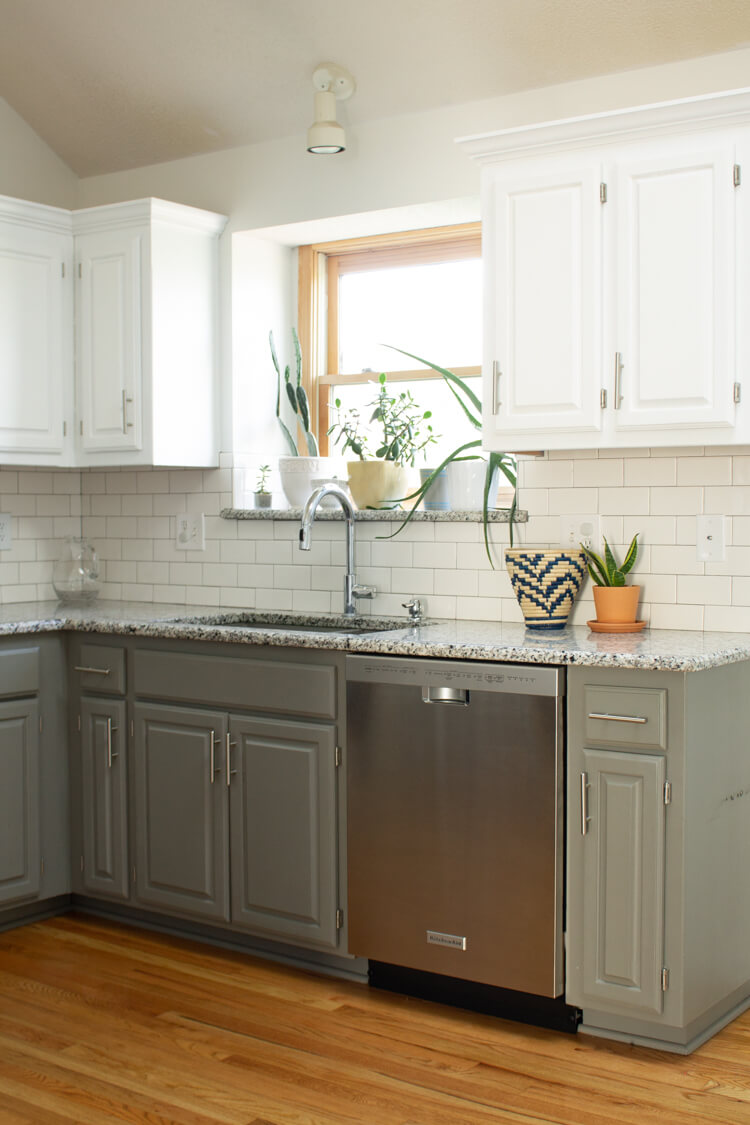 I usually do pick an overall "theme" to give myself a general game plan. Terra Cotta is having a big moment right now for me.  In the spring I filled the shelf in the dining area with terra cotta planters and over the summer I painted the baby room a terra cotta color. It's obviously also the perfect hue for fall so my main goal was to rearrange a couple of the terra cotta planters so the cozy fall vibes would be in both rooms.
Best Modern Seasonal Candles
The quickest way to feel the changing seasons is to fill your home with the scents of the season. My go-to seasonal candles are Chesapeake Bay Candle fragrances. Their Heritage Collection has the best minimalist design that fits in with any style of decor and their seasonal fragrances are always the best! My favorite part of each new season is trying out their newly released soothing, energizing and relaxing scents.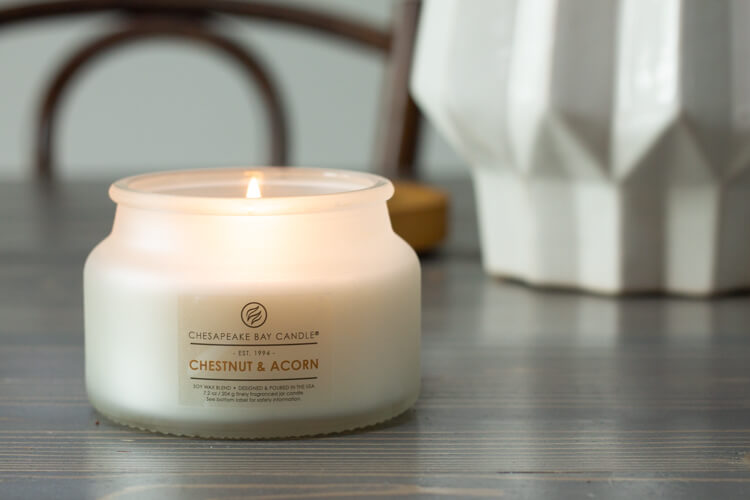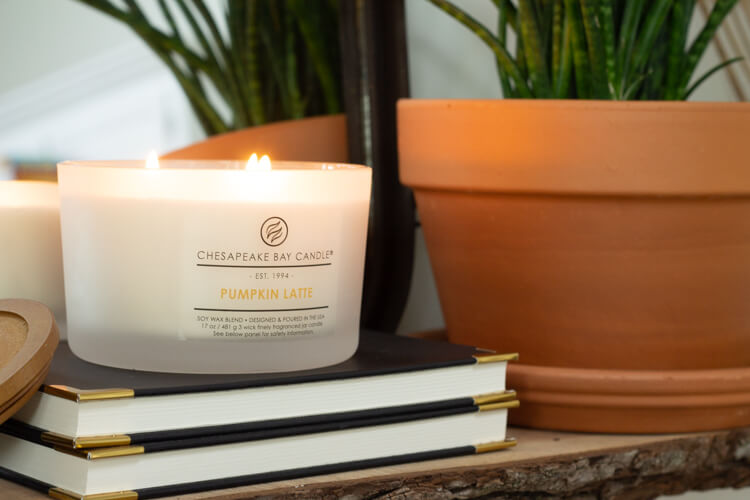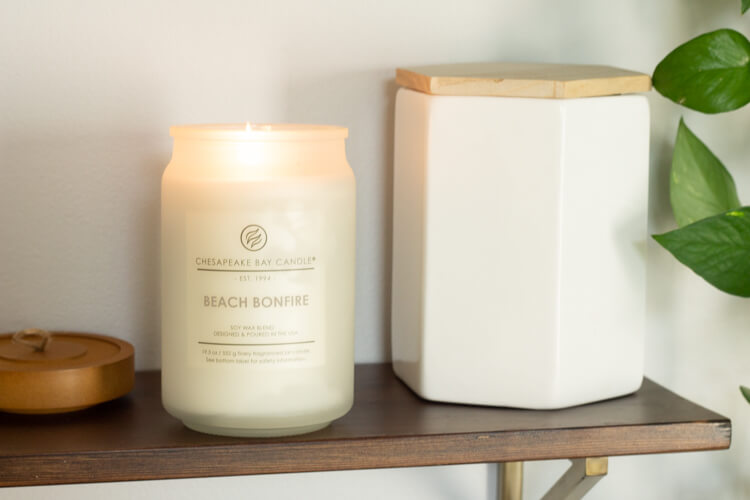 This fall the scents are:
Each Chesapeake Bay Candle fragrance includes essential oils and is inspired by the natural botanicals and fruits of Maryland. Guys, these are really the best candles. You can't beat a stylish design and a strong, delicious scent! You can grab them on Amazon.
And they've already released their winter scents too!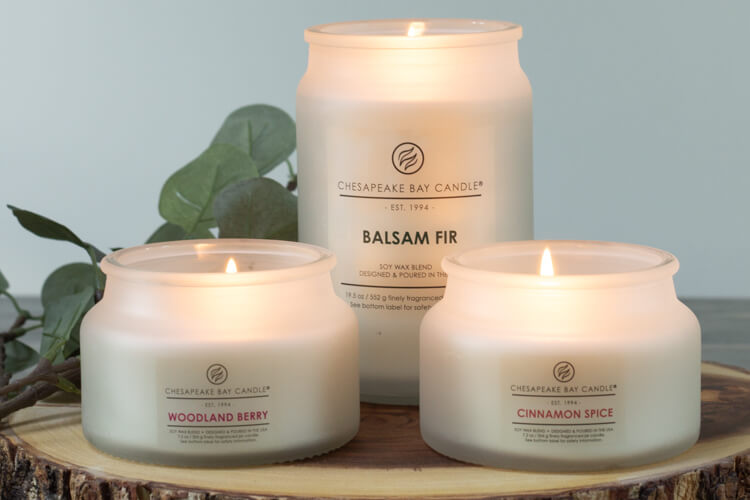 Adding in New Decor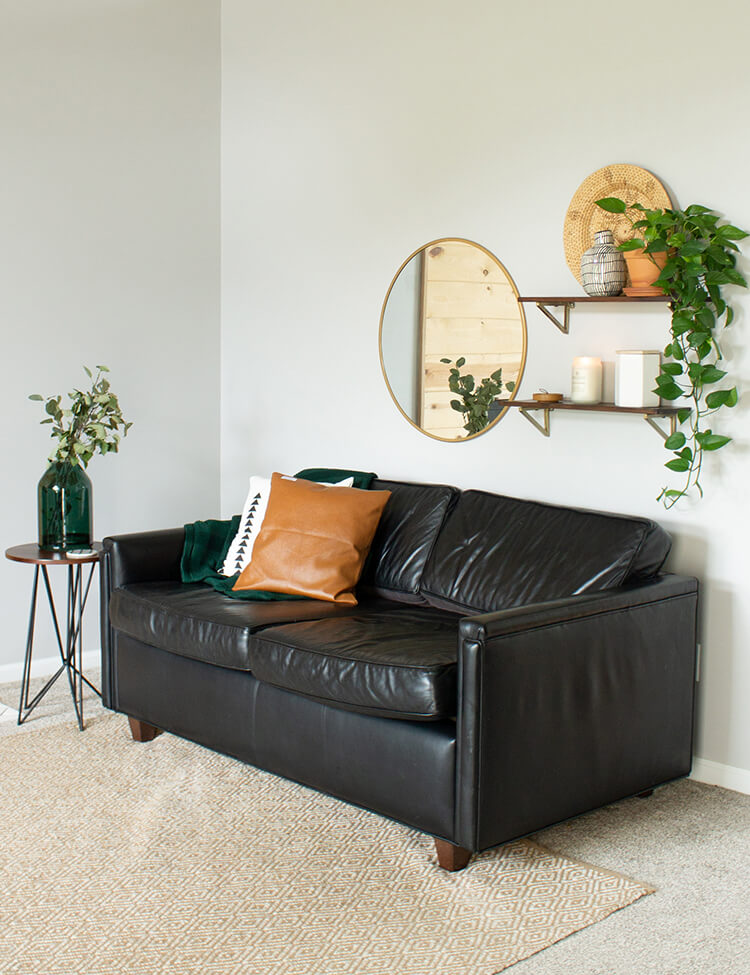 I'm sure you've heard of the one in, one out method of buying new items. It's a common method for keeping your wardrobe in check, but can also be used for your home decor. When you feel like your home decor needs a little boost, get rid of something you haven't been using as much. I keep one small crate of extra decor and regularly sell or donate the things don't fit my style anymore.
This time I decided to update my pillows. I found this adorable boutique Woven Nook and they offer pillow collections of 4 pillow covers for between $30-40. And they are so modern and cute. They're also available on Amazon with free 2-day shipping, which is were I got the Amara Collection you'll see around my house. I'm loving the look of the leather pillow with punches of terra cotta.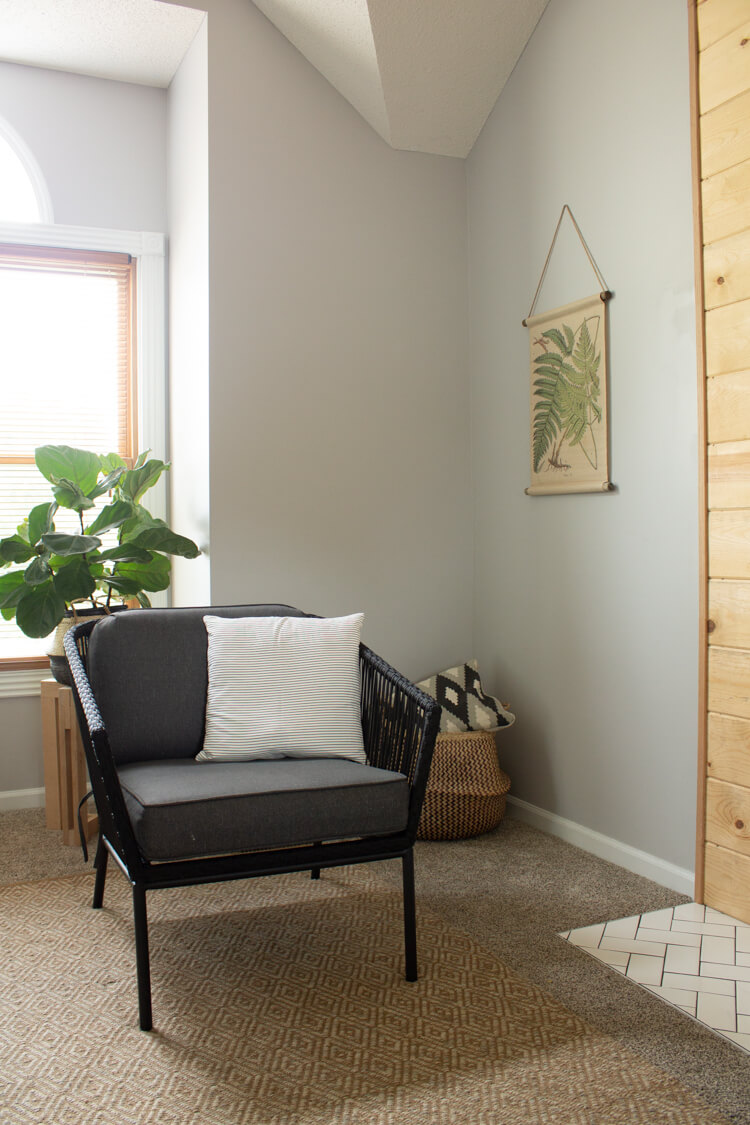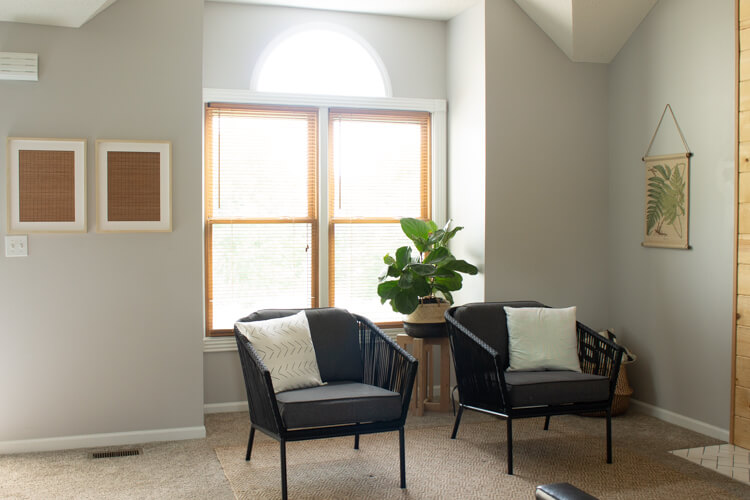 Another super affordable way to update is to purchase prints off Etsy and print them yourself to fill frames. That's typically what I do, but this time I filled those frames with bamboo place mats I wasn't using. I kind of love how they turned out!
Adding Greenery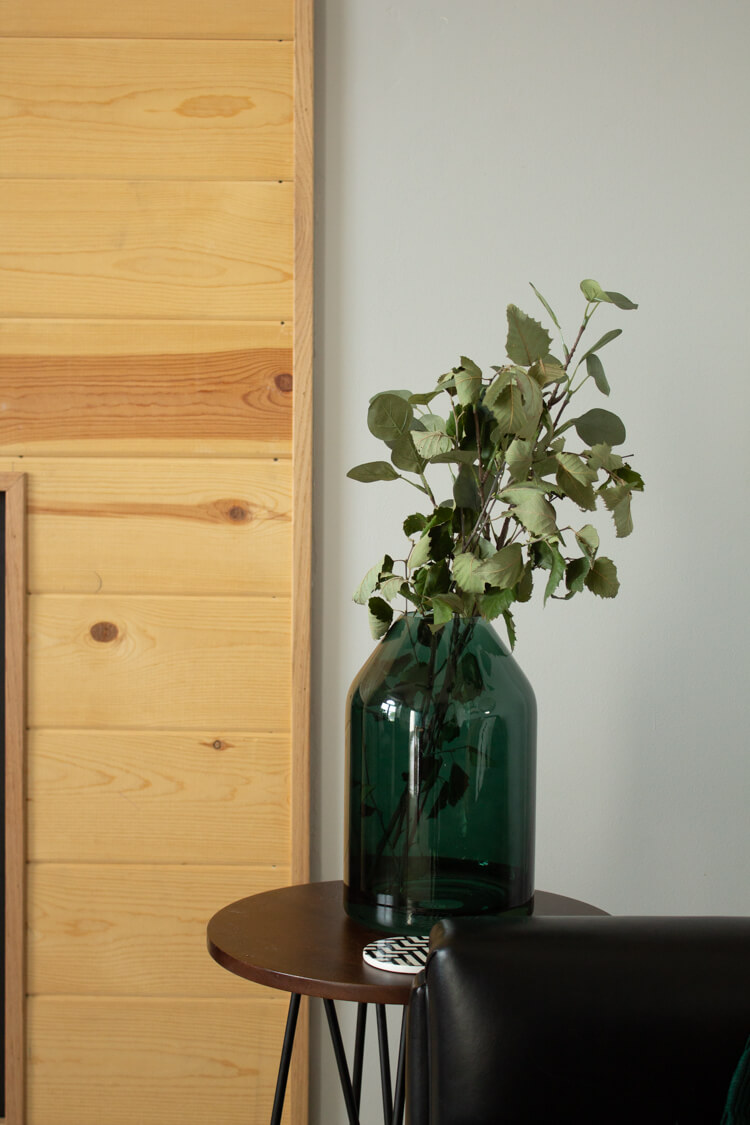 One last quick tip is to grab greenery from your yard. I just grab a few branches off of our trees and stick them in my vases. If you have other plants or flowers that would look great (or know someone else who will let you pick their plants), don't be afraid to use them. They always accurately represent the right time of year and are free! That's a win for your home and your budget!
So there you have it, my modern fall decor home tour and my best tips for minimalist seasonal decorating. You can easily switch things and create unique looks for the seasons easily without completely replacing all your decor!