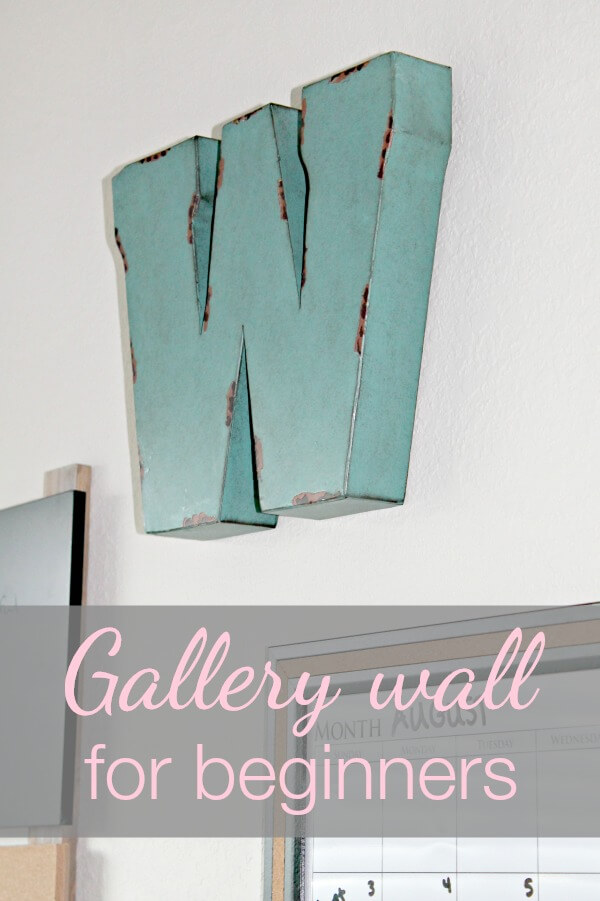 Remember when we thought we were moving, so we moved all of our furniture downstairs into our garage and then we didn't move, so we had to movie it all back up? Yah, that was fun. Luckily Will single handedly carried most of that by himself, so I guess it actually wasn't too bad for me. I should mention that I offered to help with every trip he made, and he refused. So I definitely have room to point out every single ding in my furniture, and yes there are dings. But they were all already there, says the guy who carried everything down a flight of stairs by himself. Riiiight.
Anyways, where I was really going with that story was that I took the "moving back in" experience to redecorate a few areas of our apartment. I showed you all how I decided to arrange our cookbooks for easy access.
I also redecorated our "office area" we'll call it. It's really out in the living room, but in a one bedroom apartment, that was the most logical place for it.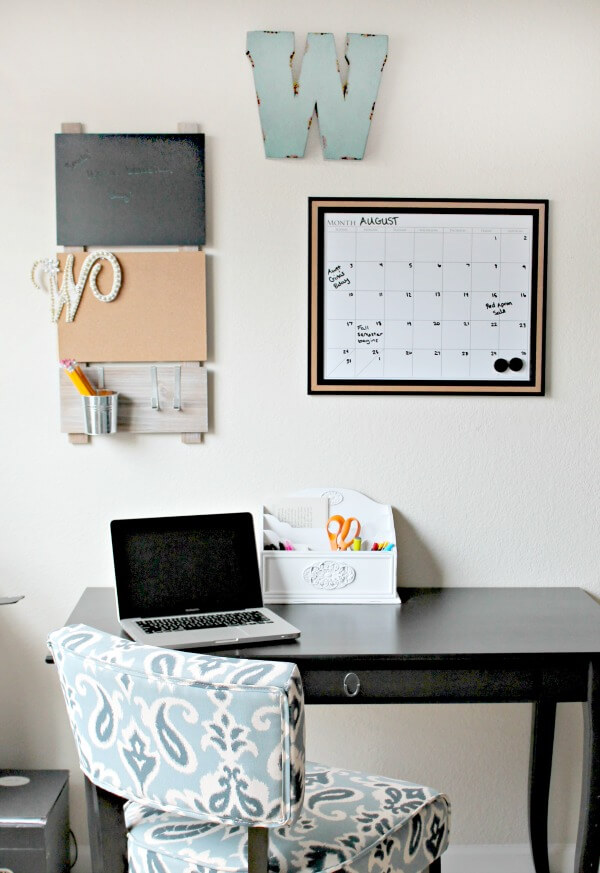 I wanted to try my hand at a gallery wall – but I'd never put one together before and I didn't have a whole lot of space. So I worked with what I had and created a cute space that's functional. Will's fall semester classes start today, so the calendar and pin board come in handy for schedules and notes.
Soon that calendar will be full of homework assignments and due dates, and Sunday evenings will again be my least favorite of the week as he scrambles to get all of his homework done on time. Last year I had to "ground" him from his video games. I took his controller to work with me during the day so he couldn't play Call of Duty until his homework was finished. I guess it's great practice for when we have kids someday! (Remember, this is my husband I'm talking about!)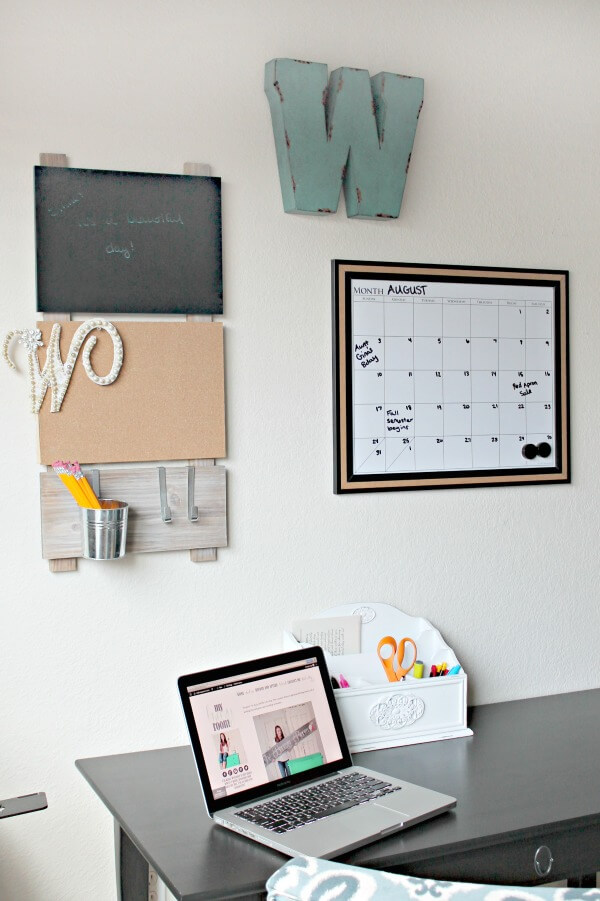 So – here are a few simple tips for your first try at a gallery wall:
1) Start small.
Pick 3-5 things and arrange them in a way that you like. This will be so much easier as a first-timer and you'll be more experienced when you want to put together a bigger gallery wall. And you can always add more as you find more pieces you love!
2) Use tape to figure out where to insert your nails.
For your pieces that require more than one nail to hang up, use tape to measure the distance between the nails. Then you can put the tape on the wall and make sure it's level before you put any holes in your wall. Watch this video for more clarification!
3) It's okay if everything isn't perfectly symmetrical.
I personally like the unbalanced look and think that's what makes a gallery wall more interesting. It's okay if the space between pieces isn't perfect, it just adds more character!
What tips do you have for creating a gallery wall? 
Comments
comments