Wondering why your home decor feels incomplete? You probably need more texture. Here's 9 simple ways you can add texture to your home.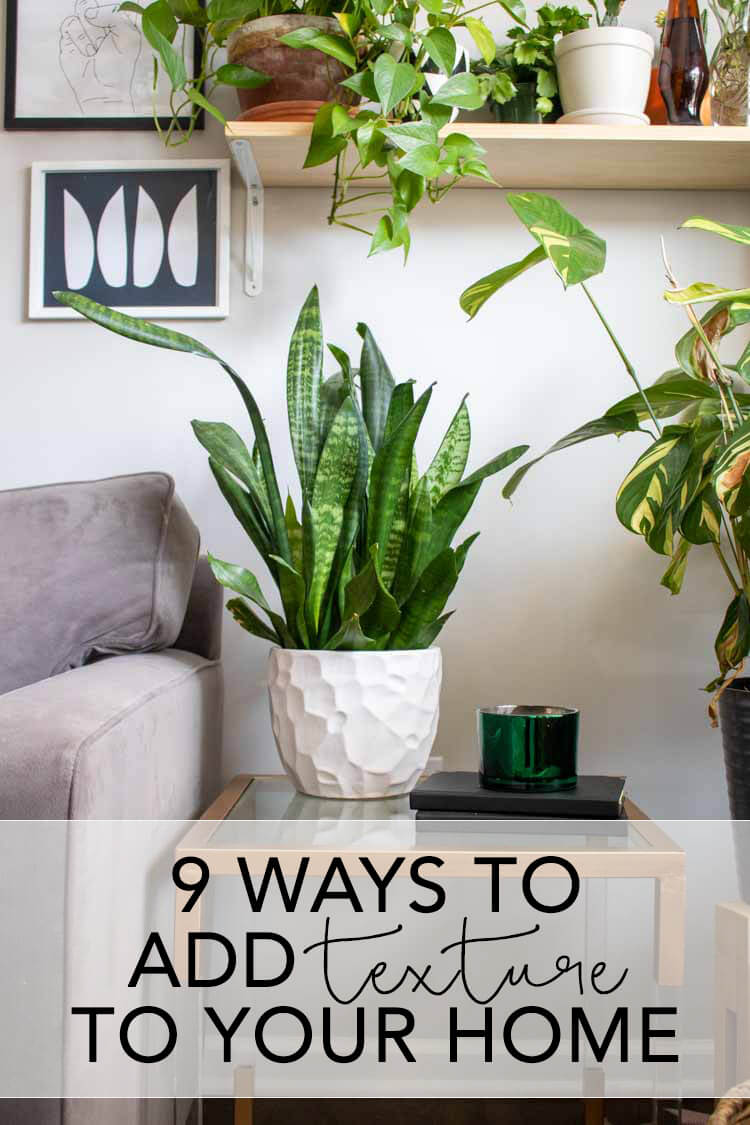 A few years ago I was looking around our new home trying to figure out why things weren't coming together the way I expected. I finally realized that everything looked flat. I started researching how I could fix this problem, and that's when I learned how important texture is to your home decor.
Everything that I owned was basically the same material. Flat textiles with printed patterns. I didn't have any rugs or curtains or baskets. I was buying random small pieces and was trying to make all the wrong things make my home feel complete.
Now I know that texture makes a house feel like a home. It pulls together your decor style and makes your home more aesthetically pleasing and cozy. And even though most homes are constantly evolving, texture helps your home feel more complete.
How to add texture to your home
If your home decor is feeling flat or like something is off, there's a good chance it could benefit from some added texture. Here's 9 ways you can immediately add more texture to your home.
Decorate with houseplants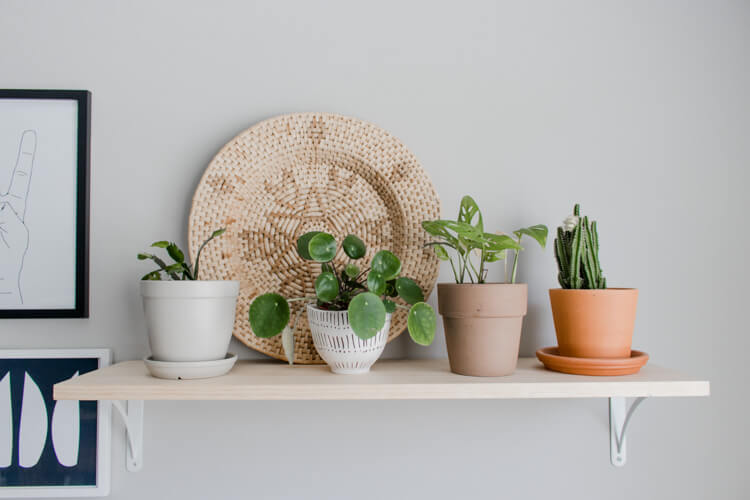 I wholeheartedly believe that the solution to any and every decorating dilemma can be solved by plants. Houseplants pack a huge punch when it comes to texture. You have the color and pattern of the leaves and entire plant itself. The scale and dimension they add. And then you can add even more texture by choosing interesting planters to plant them in.
If I could only decorate with one thing for the rest of my life, I'd pick plants. Hands down.
Use woven baskets
Woven baskets are the perfect way to add texture to your home because they're visually interesting and super useful. Baskets come in so many different materials, patterns and colors that it's also a lot fun to mix and match them. My favorite place to find unique and affordable baskets is Homegoods. There's always so many to choose from and they're not too pricey.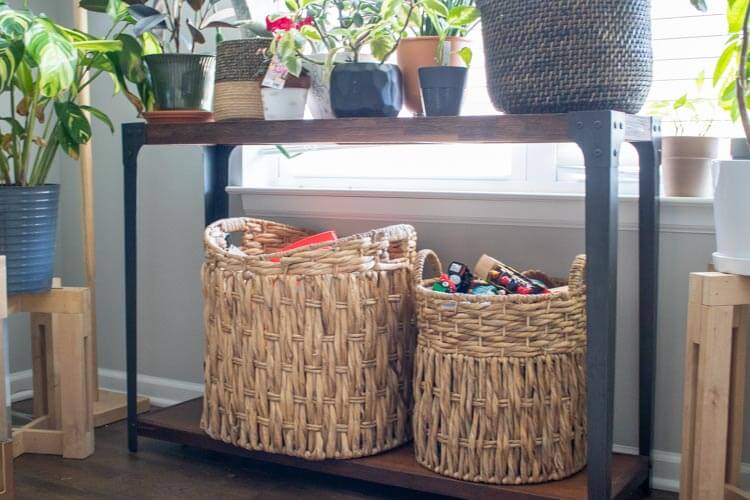 Corral all your random belongings in a variety of baskets and any style will be instantly elevated. We use them for toys, shoes, plants, blankets and other random odds and ends.
Hang different types of wall hangings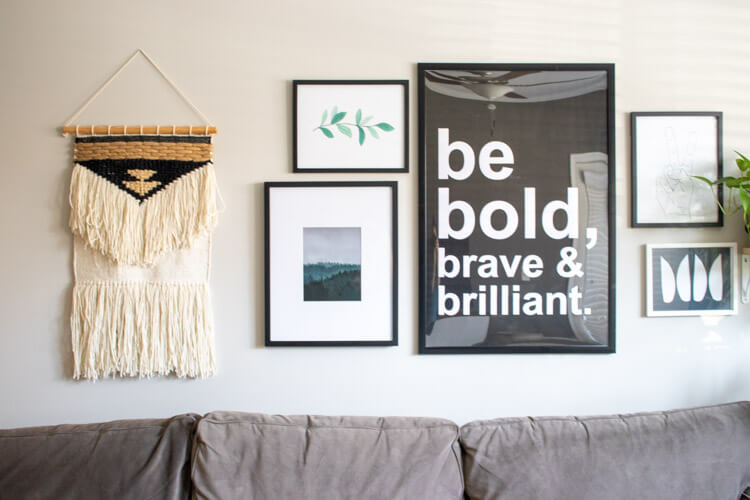 There are so many different things you can put on your walls other than typical picture frames. Add in woven wall hangings, banners, wooden signs, macrame, etc. The list is never ending. Think outside the box when it comes to decorating your walls, and your home style will thank you for it.
A quick etsy search for wall hangings brings up all kinds of cool ideas.
Another idea for your walls…Add a plant shelf. Stack a plant or two on a couple books. Can you even handle all the texture that shelf would add to your life?
Layer your decor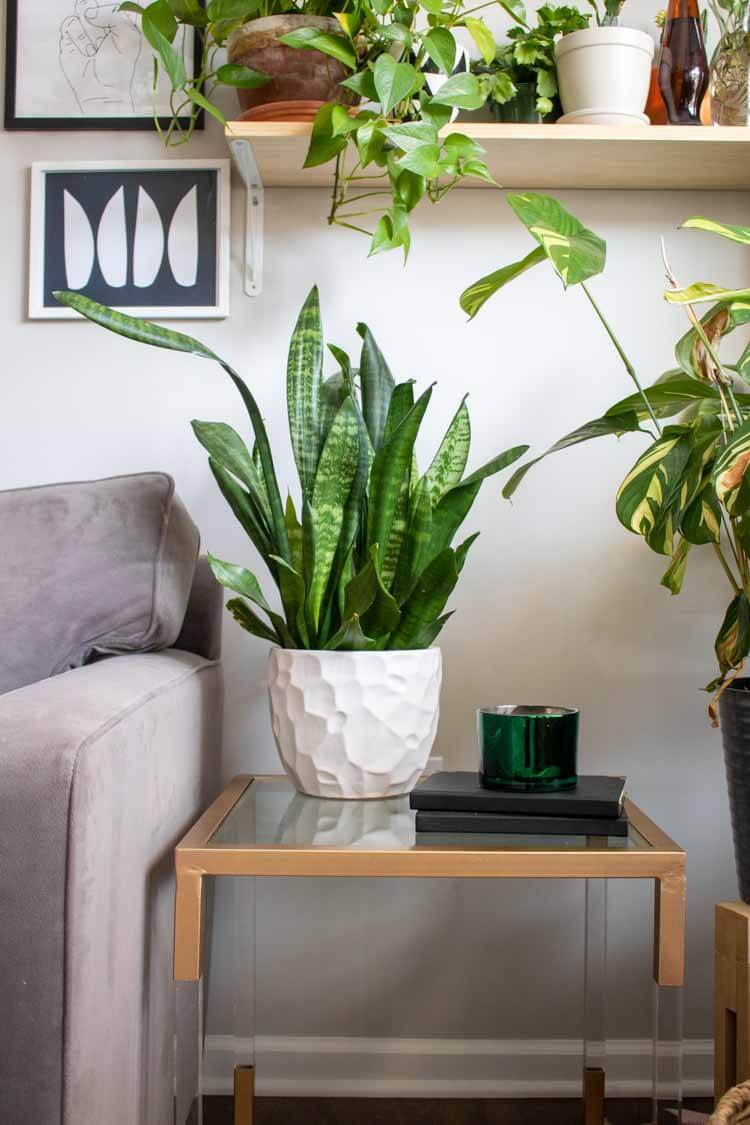 When you're styling smaller decor in your home, think about different ways you can layer it all. Stack a couple books under a candle. Use a serving tray to ground the things you plan to set on a coffee table. Drape a blanket over your armchair and then add a throw pillow.
I bought a couple black, hard-back notebooks a few years ago and have used them all over my house for styling. Such a great and cheap investment for layering decor anywhere in your home.
Add rugs and curtains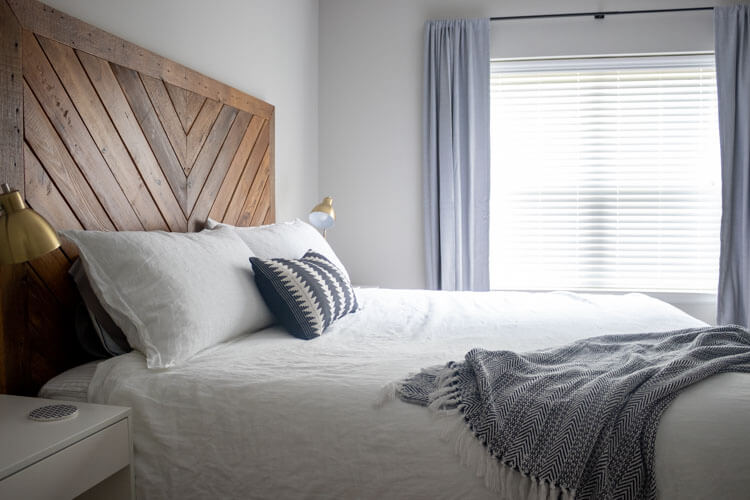 Rugs and curtains add warmth to your home because they're adding another layer to what you've got going. They provide more color and patterns to your overall look and make things feel dynamic instead of flat. It's easy to skip over these basics, but they really help pull a room together.
You can take it a step further by choosing materials that have a heavy texture. Linen or velvet curtains do double duty.
Mix finishes and materials
Another way to pull a room together is to mix finishes and materials. While it seems contradictory, if everything matches too well, your home it is going to feel incomplete. Here's a list of materials you can play around with that will add tons of texture to your home:
wood tones
metal
leather
velvet
linen
painted surfaces
terra cotta
woven textiles
faux fur
Technically, anything you can think of has texture. Mix the things you love the most and your home style will emerge.
In our bedroom we have a wooden headboard, a upholstered bed frame, a linen duvet cover and curtains, and a leather bench. It all plays together really nicely and makes for my favorite room in our home.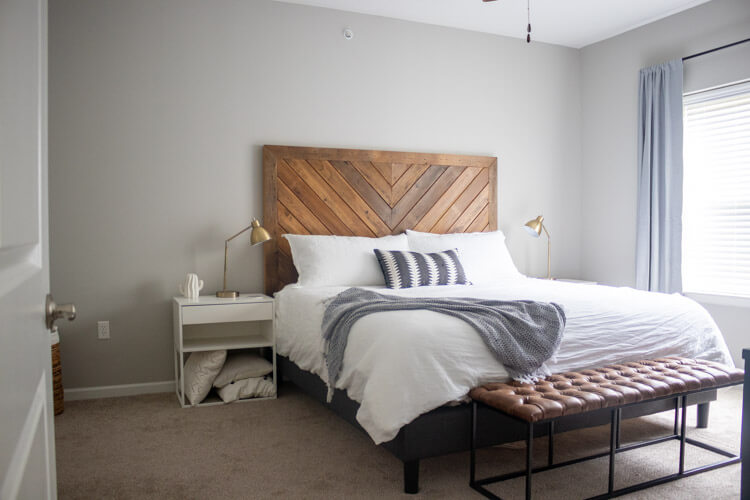 I especially loved it all when we had dark green walls in our last home.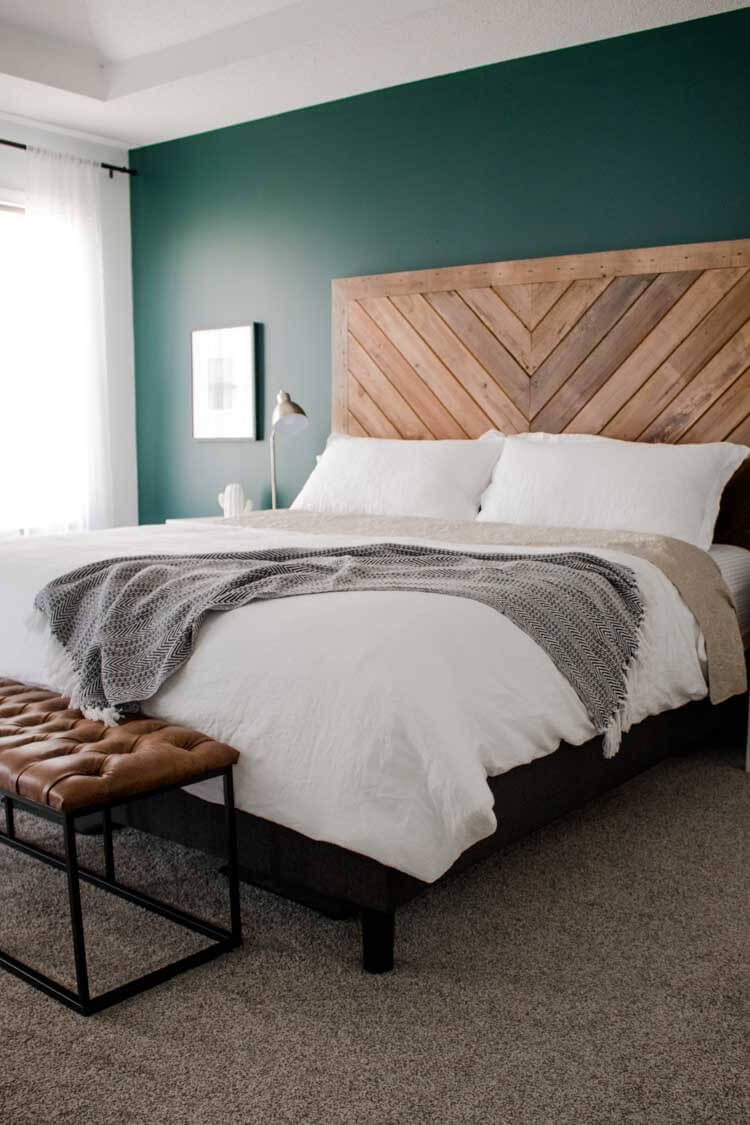 Aim for more dimension
A shag rug is going to have more texture than a flat, printed rug. A woven throw pillow with tassels is going to bring more texture than a pillow with a printed pattern. A macrame wall hanging is going to make a bigger impact than a picture frame. You still need those lighter pieces in your home, but mix them with pieces that have more dimension and a heavier texture to make things feel cozy.
Don't forget about lighting
Light fixtures and lamps can make such a difference in your home vibes. In our house I have a lamp with a wooden base and woven shade and a few metal task lamps. In our last house, we had a fun light fixture that was technically made out of paper according to the listing. I'm also obsessed with rattan light fixtures, so much texture!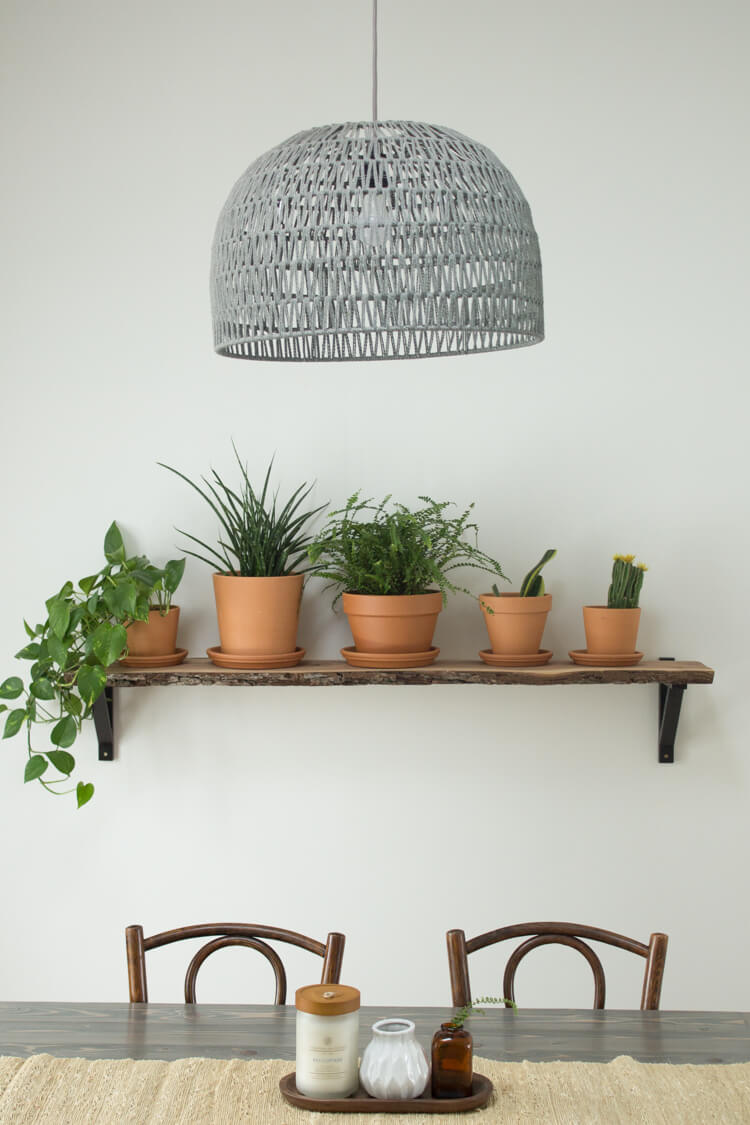 Mimic nature
If you're stumped about ways to add more texture to your home, look to nature. Nature is the original inspiration for everything you find in home decor and has no shortage of texture. The colors and textures found in nature can be adapted to any decor style. So take a walk outside or google destinations that you love or would love to see, and try to figure out how you can incorporate some of your favorite things into your home.
One last note, I think there's a misconception that in order to have a home full of texture, you have to have a lot of stuff. On the flip side, I believe that you can rely on pieces with great texture to keep a minimalist home feeling cozy. You don't need a lot of stuff, you just need the right stuff.
Looking for more home decor tips?