There are so many places to buy art and so many different ways you can frame it. I love finding stuff from artists on Etsy. In fact, most of the art in my home is from Etsy. But I've also found another way to find original art no one else is likely to have. It also happens to also be the most affordable way to find, print and frame unique wall art.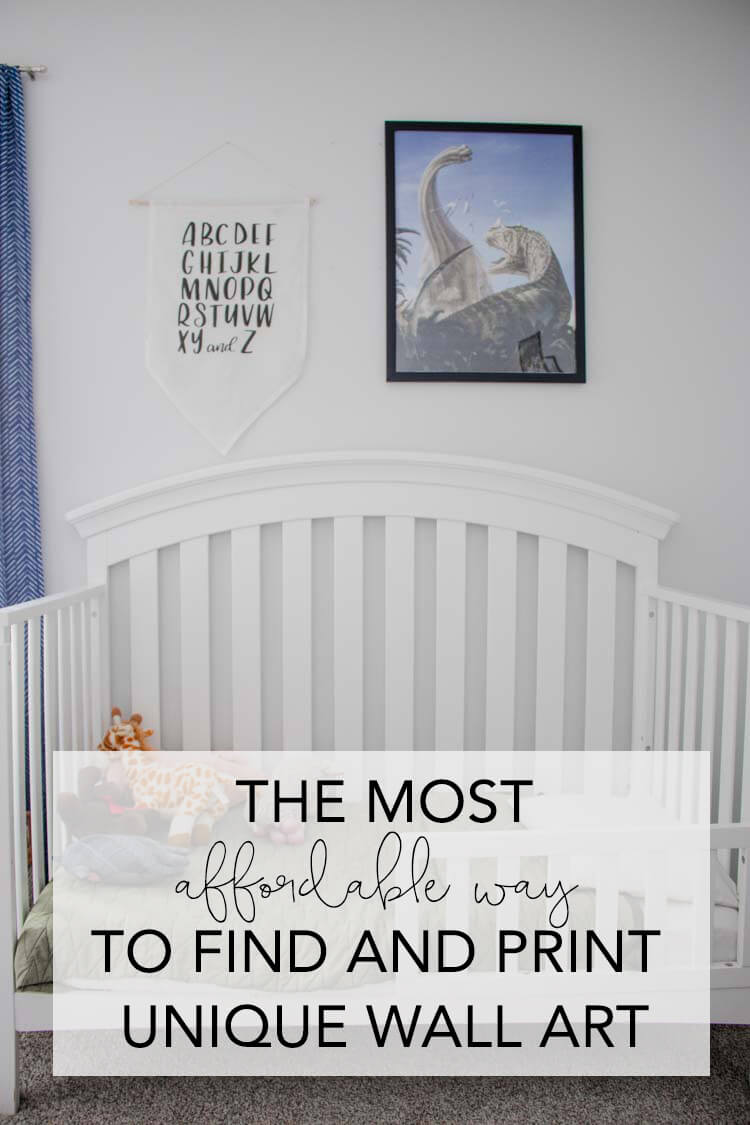 My 3 year old son went through a stage where he really loved dinosaurs. We watched The Land Before Time multiple times every single day for a few months. (Anyone else think those movies are a little scary for toddler? No? Just me? Ok.) When I was planning out his room, I thought a modern dinosaur theme would be so fun to do. I started searching everywhere for some modern dinosaur prints, but everything was either too cartoonish or not exactly what I had in mind.
Then I stumbled upon these amazing dinosaur prints and knew this was the perfect way to find awesome art.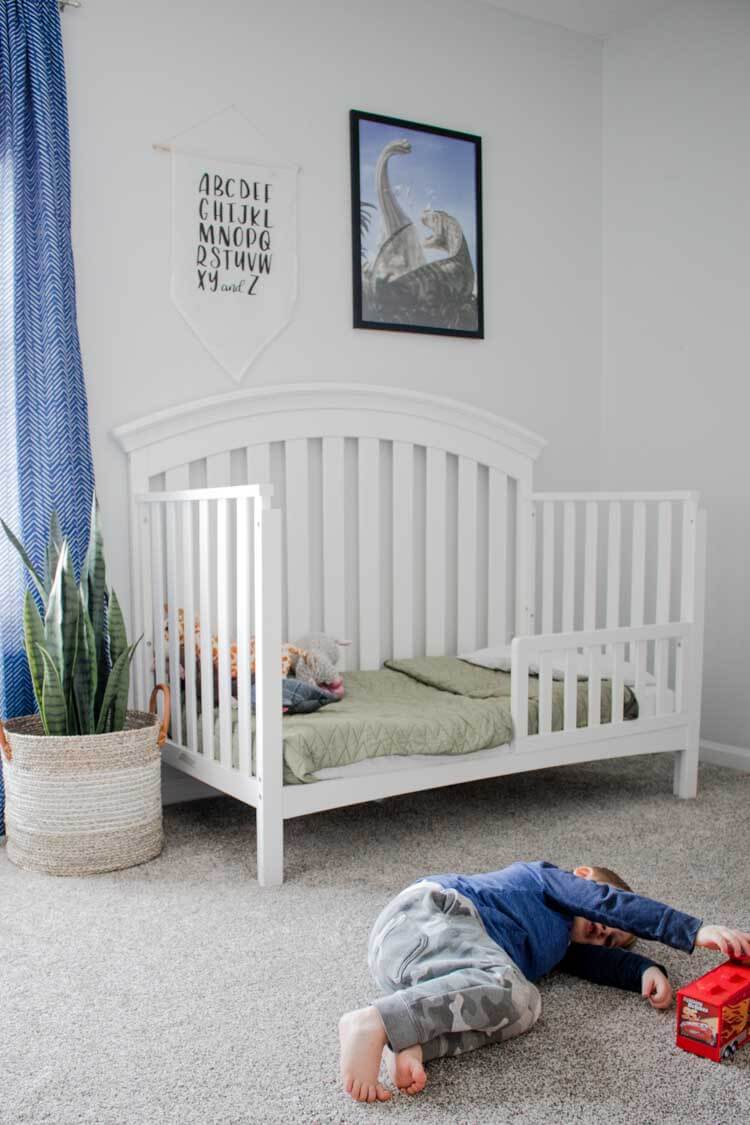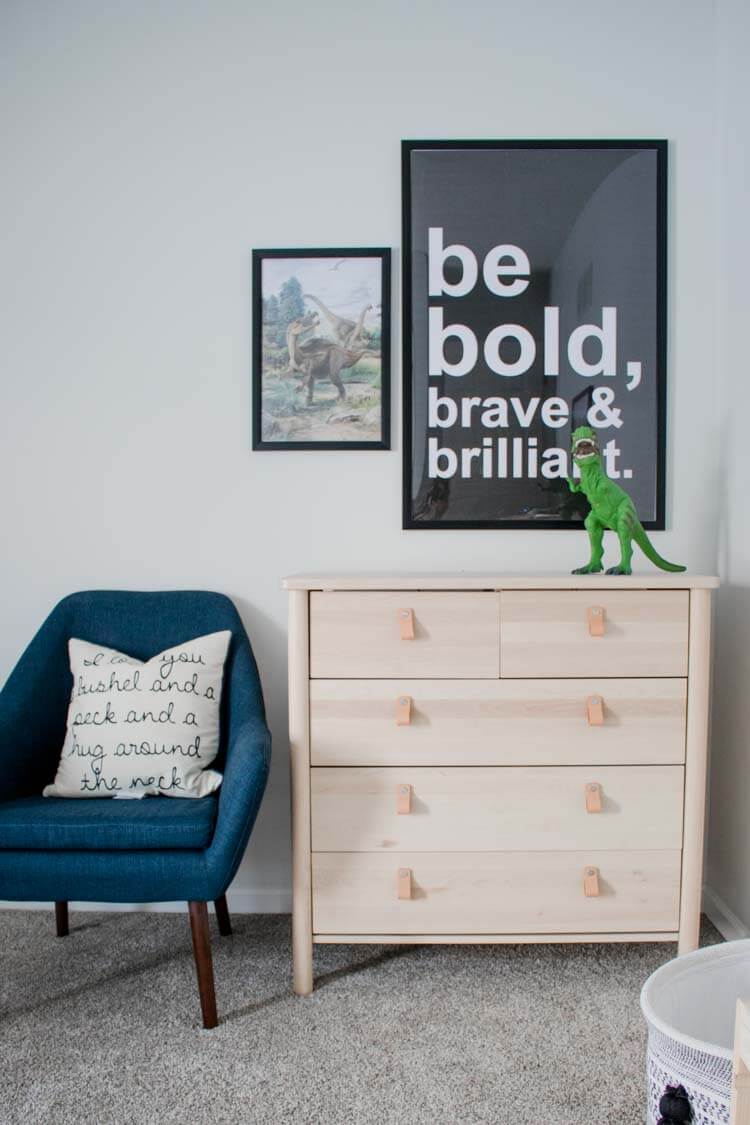 Where to find free, unique art
There is no better place to look for free unique art than your local library. Especially if you're looking for a certain thing, like realistic dinosaur illustrations. Just go to the section of the library that covers your subject and thumb through a few books until you find some great illustrations or pictures.
All you have to do at that point is scan them in to a computer. Try to use the biggest images in the book, because you'll be increasing the size in order to print them. They will get a little grainy, but in this case, I love the extra character it adds to the dino prints in Graham's room.
After you scan them in, use a program like Photoshop or even PicMonkey to crop and resize your images to fit the frames you're going to use.
One thing to remember is that this art actually does belong to the illustrator, so be sure not to sell it. Printing it off for your own personal use should be fine!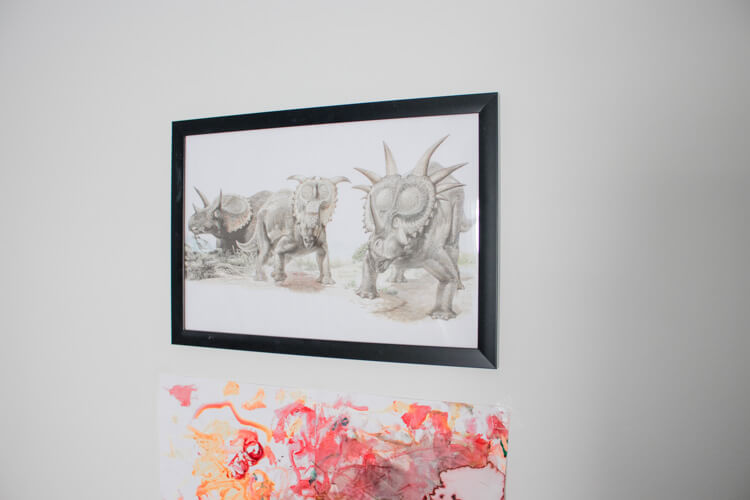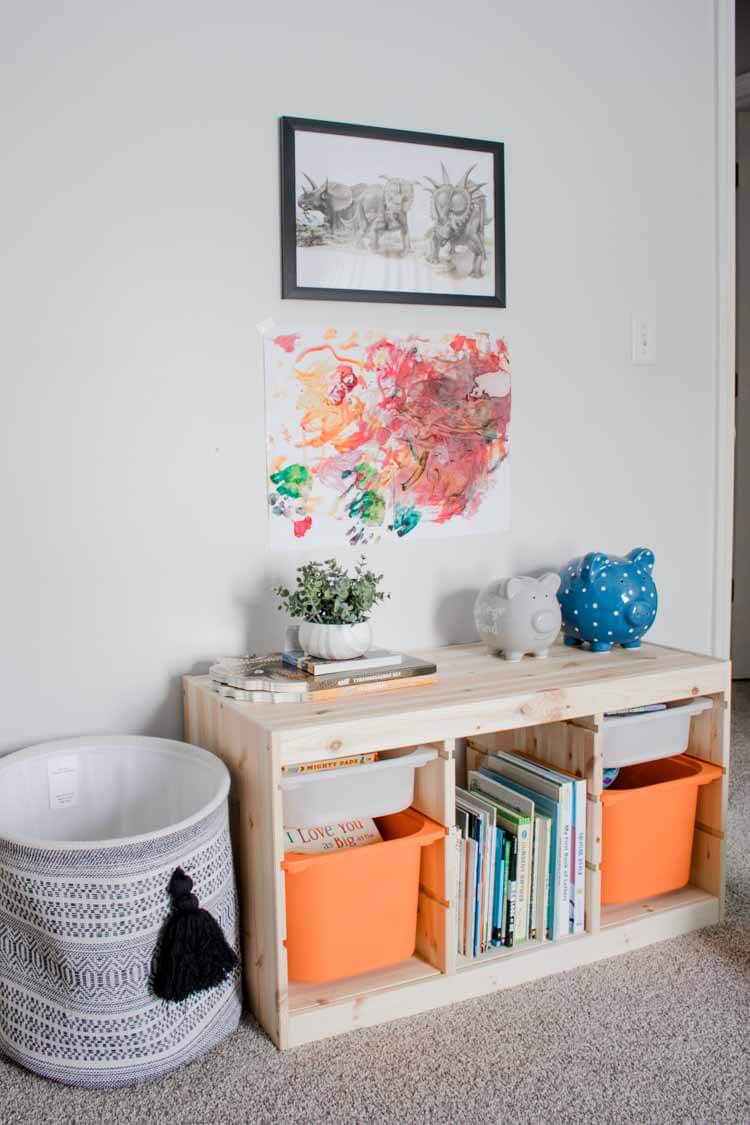 The most affordable way to print art
The cheapest way to print art is to print it as an engineer print at Office Depot or Staples. The quality isn't perfect, but it's much cheaper than even having it printed on poster paper from the same shops.
Some stores don't let you use the engineer printing option for art, but it varies by location. My local Office Depot doesn't have a problem with it. But I do have to search for "engineer prints" on their website to find it. It's not easily found in their printing section online.
The sizes of engineer prints are not the same as most frames. Choose the dimensions that are closest to what you need, but make sure they're bigger, not smaller. I know this is common sense but sometimes when you're looking at all the measurements, things start to get fuzzy. Then this is the key, do not select "Fit to Size." Make sure you upload your art at the exact dimensions you need for your frame and select "Keep Size." Then you'll just trim off the extra paper after you pick up your order.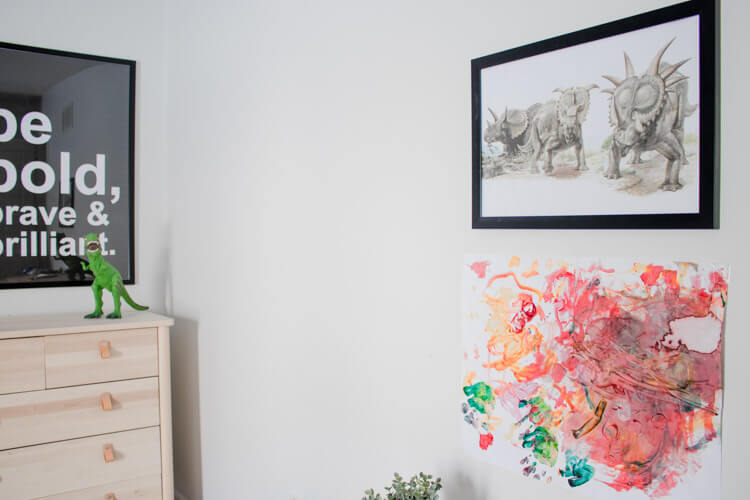 The most affordable modern frames
My favorite cheap frames are poster frames. I like the ones with the thicker, straight edges. They are the most modern looking in my opinion and look a little higher quality than the super thin ones. The ones I used in Graham's room are from Target. Poster frames come with acrylic covers instead of glass, but that never bothers me. Most of the frames in my home have acrylic covers. I just figure they're less breakable that way!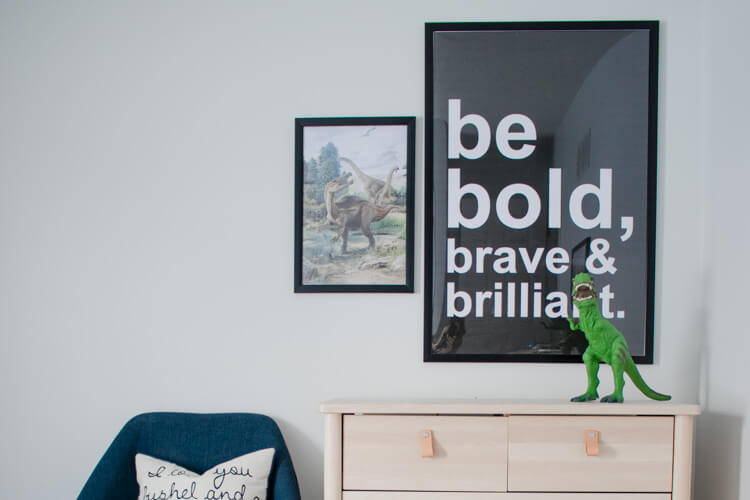 This is such a genius way to find art that you aren't likely to see in your friends' home. It does take a little more work upfront than just searching online, but the payoff is worth it. These dino prints are seriously the coolest!
If this seems like too much work for you, I know of an incredibly easy way to have your art framed without leaving your house at all!