Grab these cute plant themed 2021 printable calendars and print them off to use all year long. Available in both vertical and horizontal designs.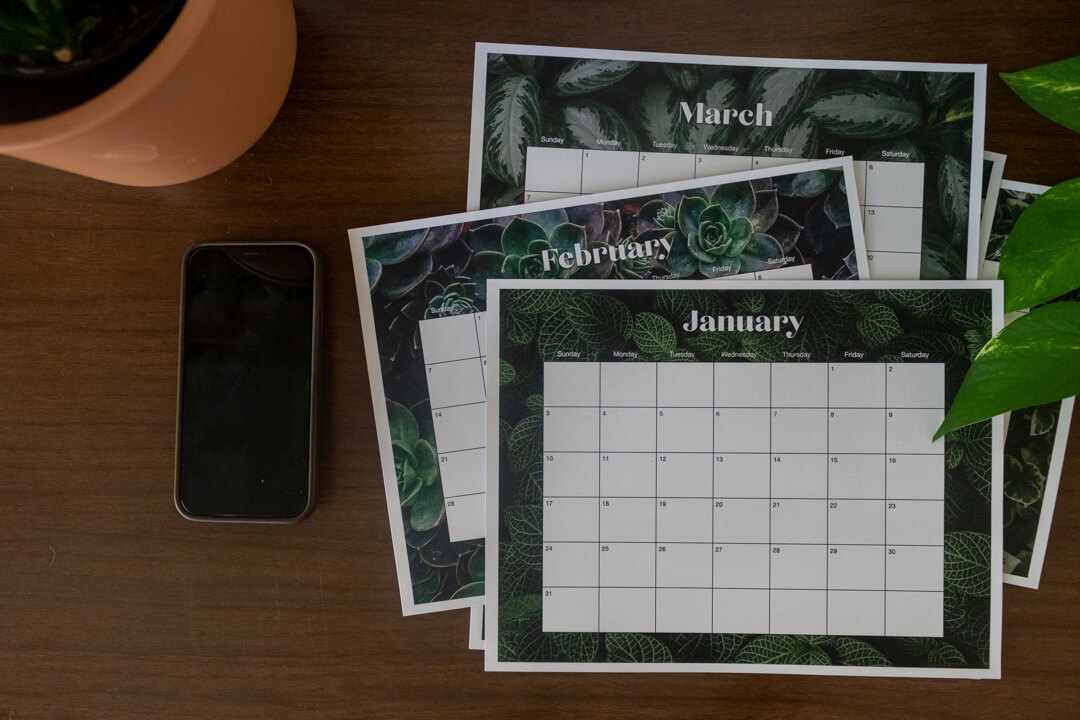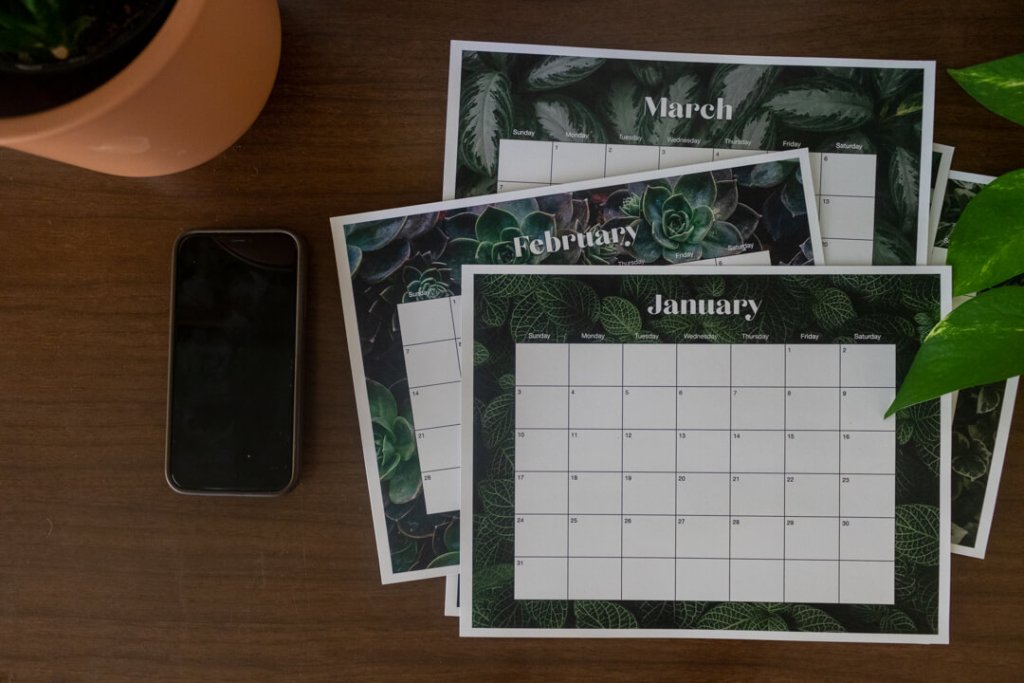 We're all planning for a better 2021, right? I thought it would be fun to make some plant themed calendars to give you for free as a thank you for hanging around here and following along with all my ramblings and projects.
This is my first time creating calendars, so let me know if there's a feature you 'd like to see as well as any feedback you have about the designs!
I printed mine off on card stock from Home Depot for about $6 and they are so so pretty!
I want to make it quick and easy for you to grab these calendars, so here they are. Currently I'm using Google Drive to share them with you, so please don't leave any comments on the documents or attempt to alter them in any way.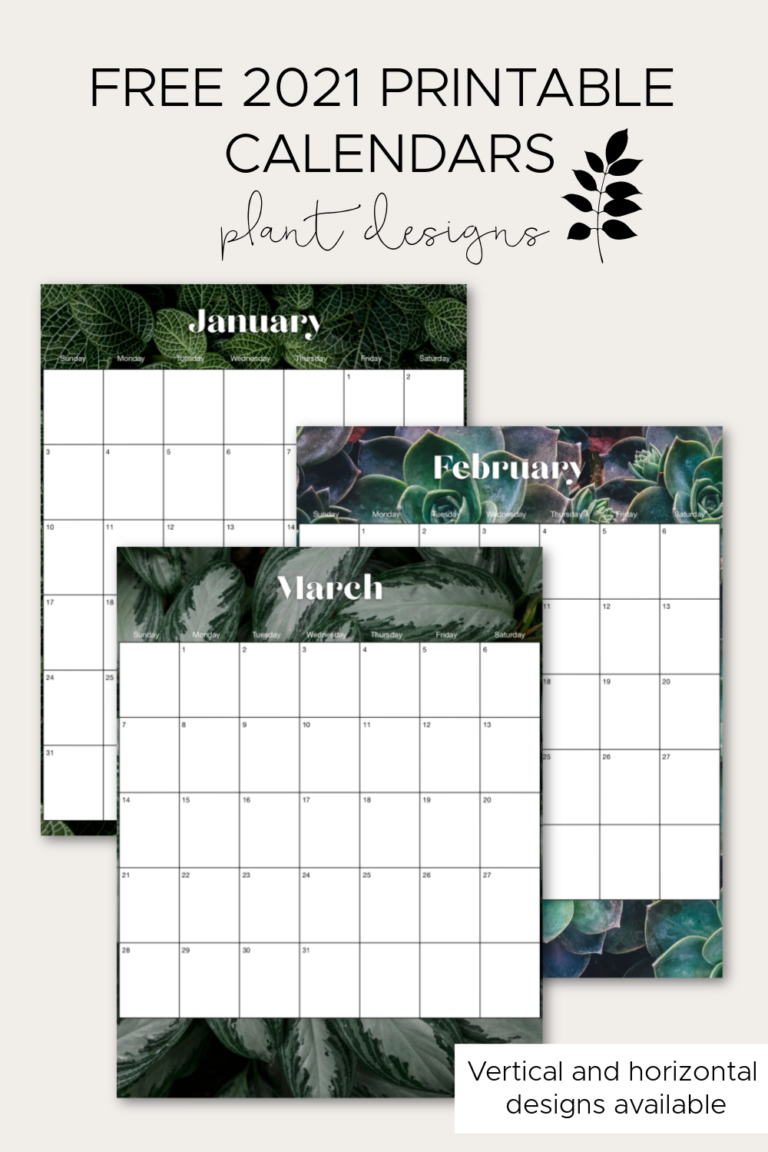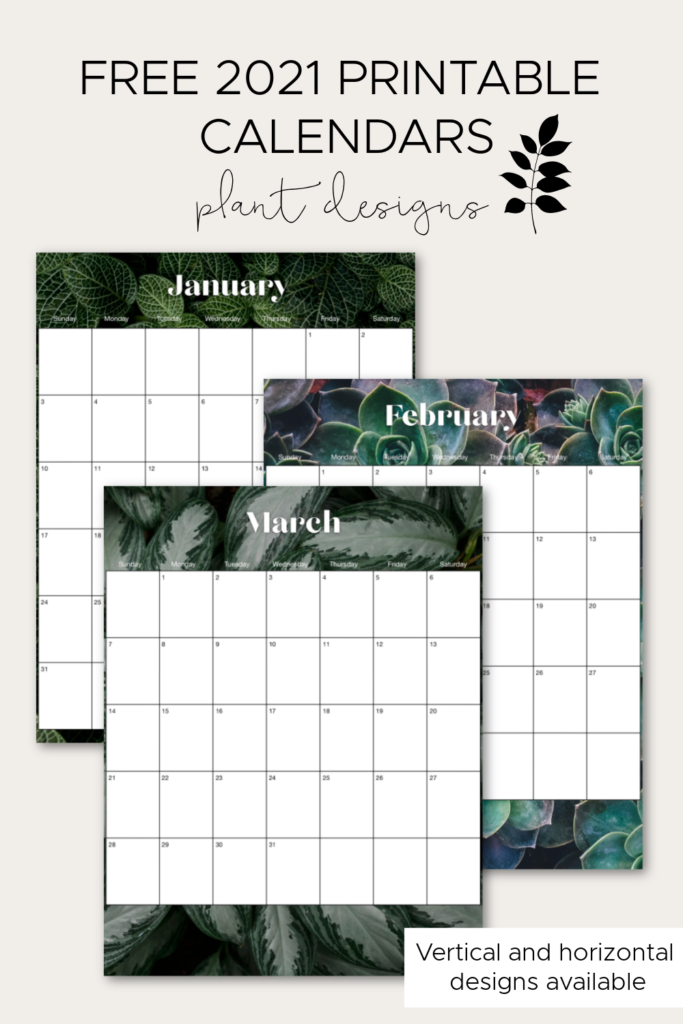 Each month has a different plant background. I made these designs in both horizontal and vertical layouts, so you can print out the one that works best for you!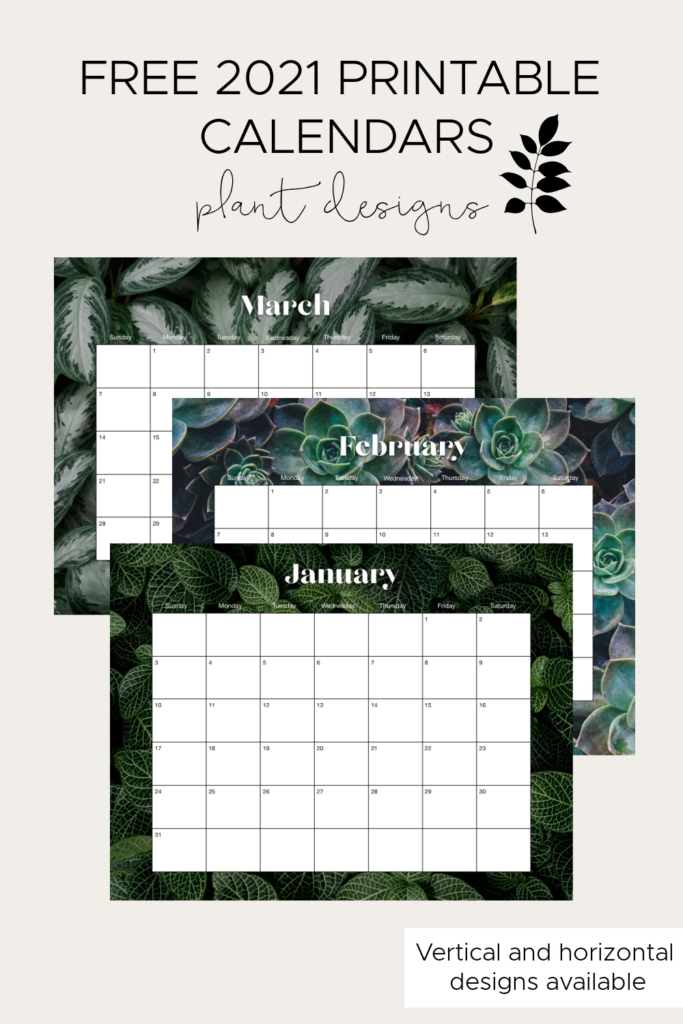 The plan is to add more designs soon! I know you'd probably love some black and white calendars that are easier to print at home, so I'll try to get some more added asap. Let me know what you want to see so I can make it happen!
These calendars are completely free, but it would mean the world to me if you could help me out by pinning one of the above images to pinterest, or sign up for my newsletter below. Thanks for being here and enjoy!