If you're looking for a quick and easy way to fill a blank space on your wall and make a statement, this modern DIY yarn wall hanging is perfect! It's so simple and only takes about 20 minutes start to finish!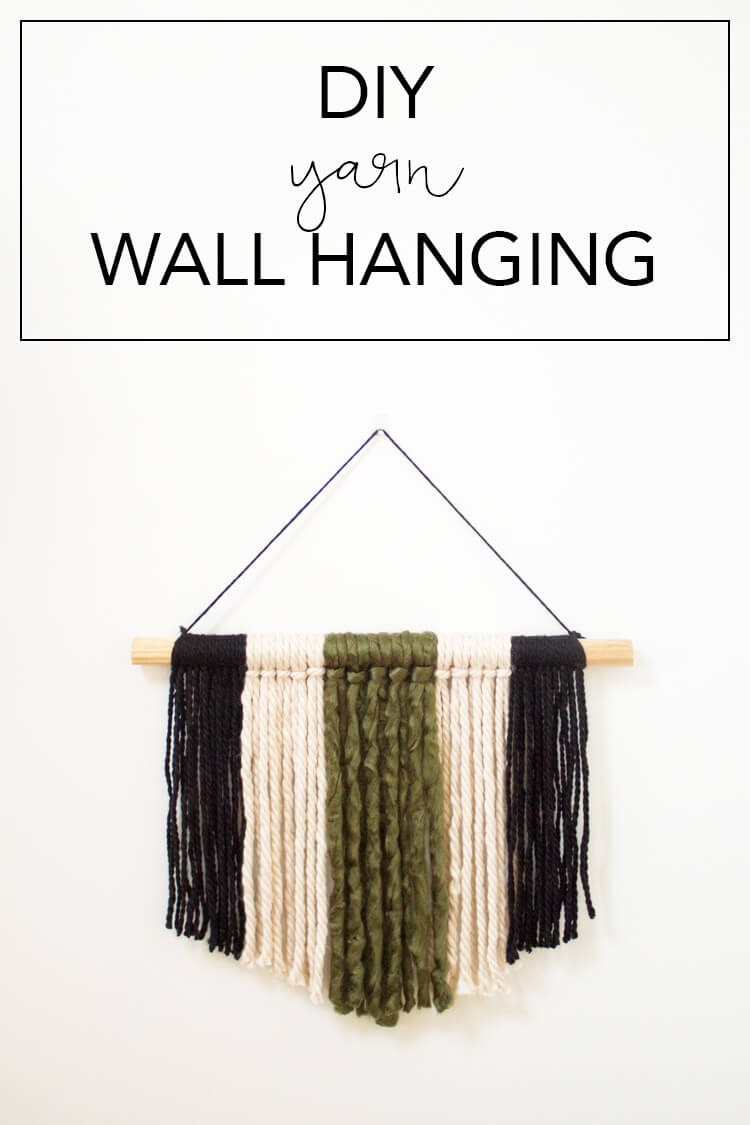 I've been seeing all these adorable wall hangings all over Pinterest and Etsy and I've been meaning to make one for myself for quite some time. Now that I've done it, I can't believe I put it off so long. This was so freaking easy and I love how it turned out!
All you need for this project is a dowel and yarn of your choice. I chose 3 different types of yarn that were different thicknesses for added texture and love how cozy it turned out. I bought my yarn at Michael's, but here's similar yarn:
How to make a DIY yarn wall hanging:
I just eyed my measurements but my dowel  ended up being about 23″. I hung it up before I tied on the rest of the yarn because it's easier to work with when it's hanging.
Obviously you can use whatever color and pattern you want, but if you're going for this look, this is exactly how I did it. You'll need 5 pieces of thick green yarn, 10 pieces of ivory yarn, and 20 pieces of black yarn cut to a length of about 38″.
To tie the yarn on fold it in half, loop it around the wood, then pull the loose end through your loop. First tie on your green yarn in the middle, then 5 ivory pieces on each side of the green, and finish up with 10 black pieces on the outsides of the ivory. This should only take you a few minutes, the easiest project ever!
Finish up by trimming the ends into the shape you want. You could bring it to a point in the middle like I did, or make it completely angled, or just leave it intentionally messy. So many options!
It makes the perfect accent in this corner of my living room!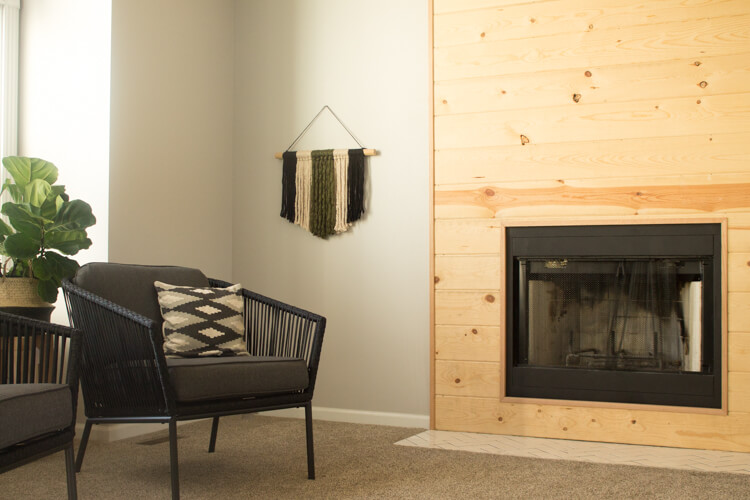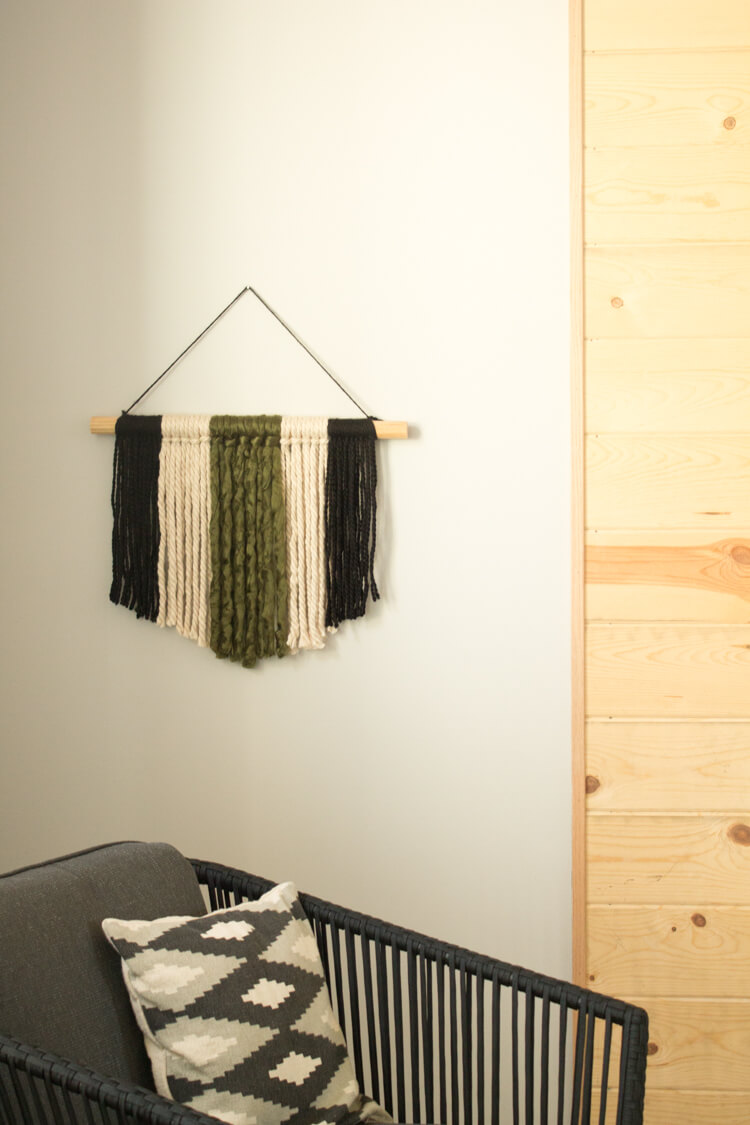 If you liked this DIY idea, pin it!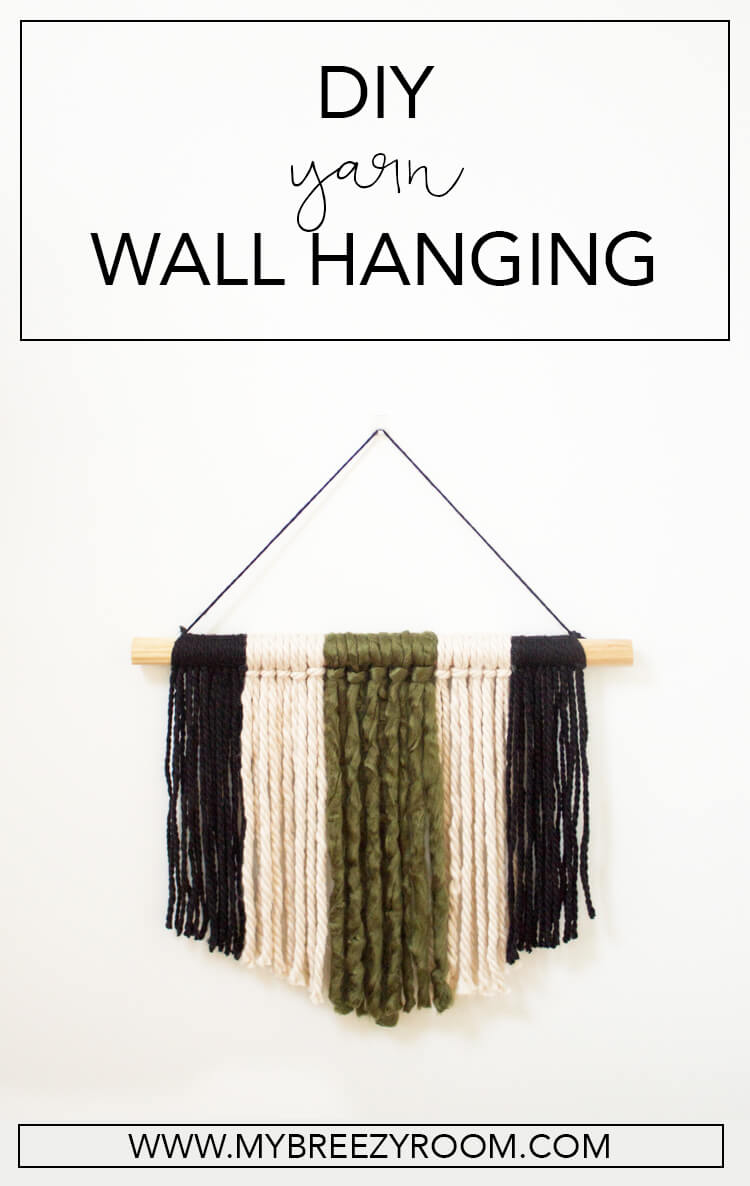 Other DIY posts you may like: