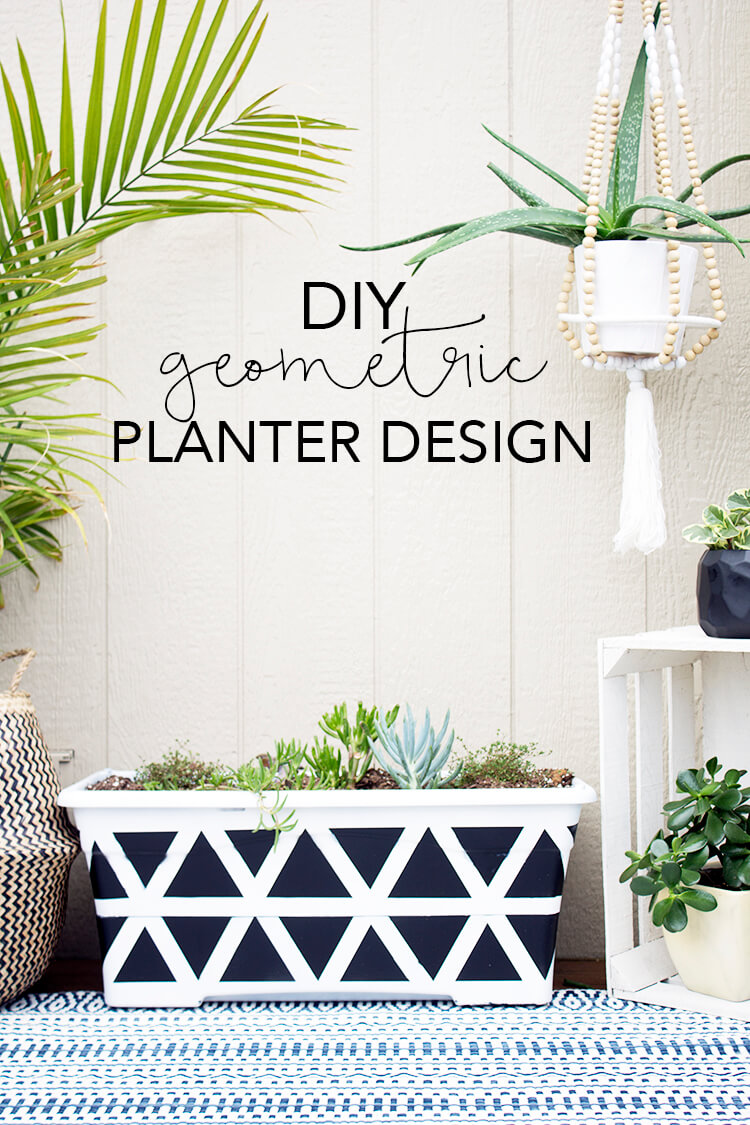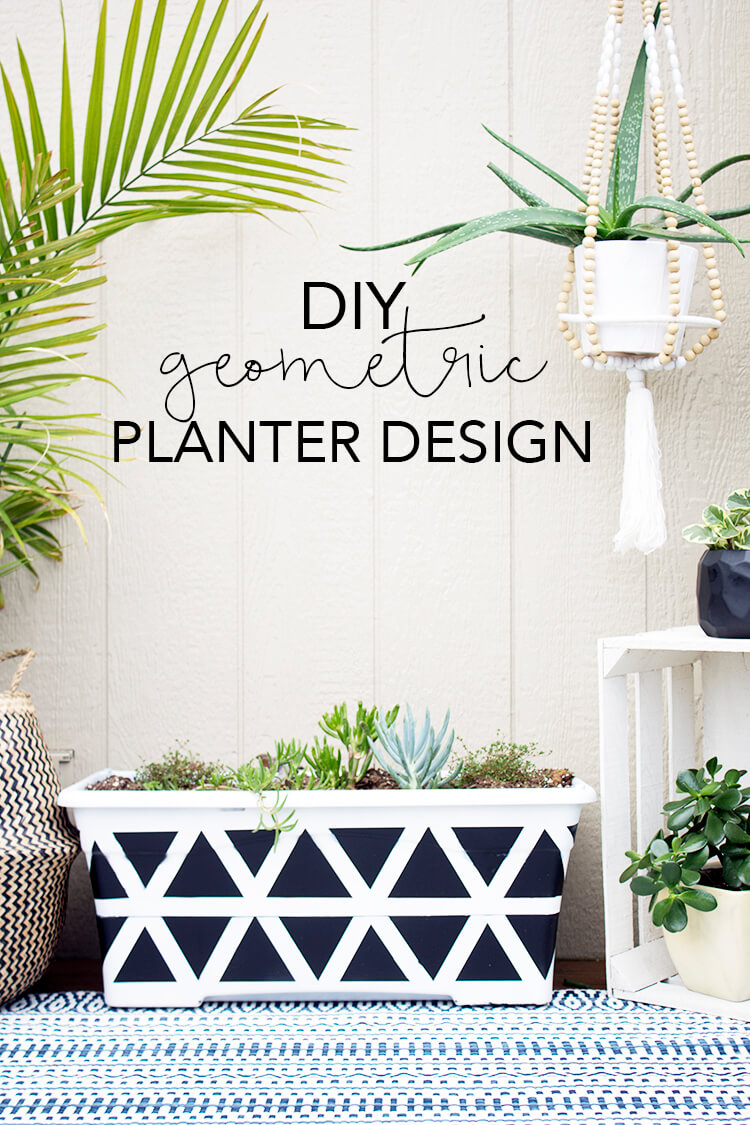 I haven't been attempting many crafty DIY projects lately, but this is one I'm glad I took on earlier this spring. My mom gifted me a tomato plant last summer when we moved in, and it came in this green container. The tomato plant didn't fair so well, so this year I decided to use it for succulents. I tend to have a bit better luck with them, and even kept last summers succulents alive indoors all winter.
It was pretty basic before, but rather than buy something new I knew this one could be cute with a little spray paint.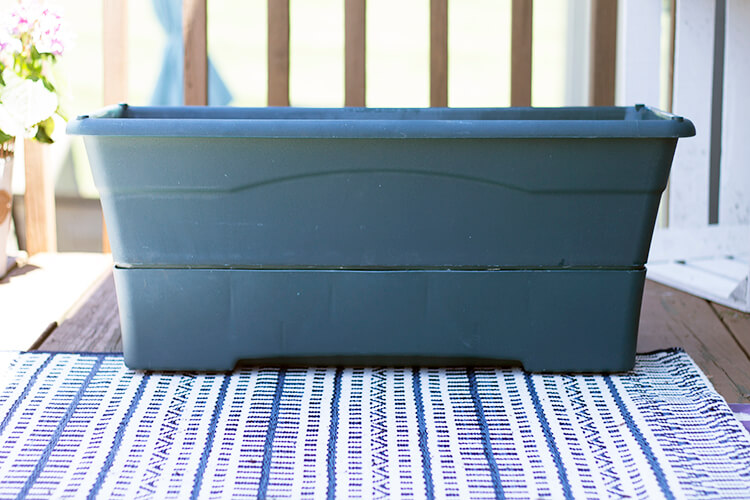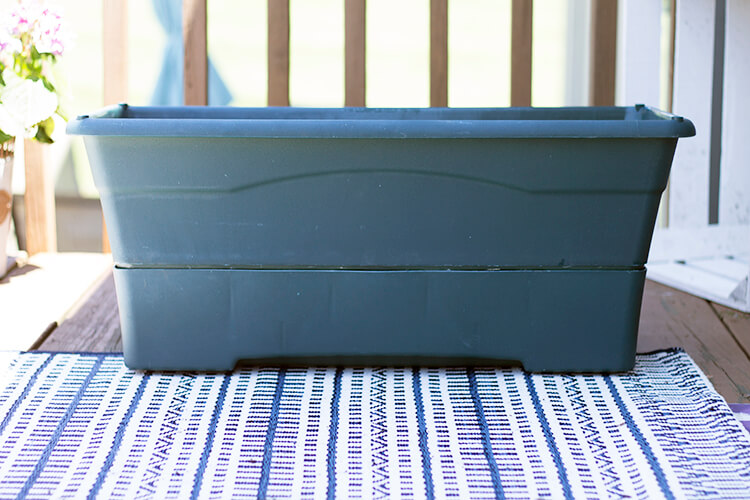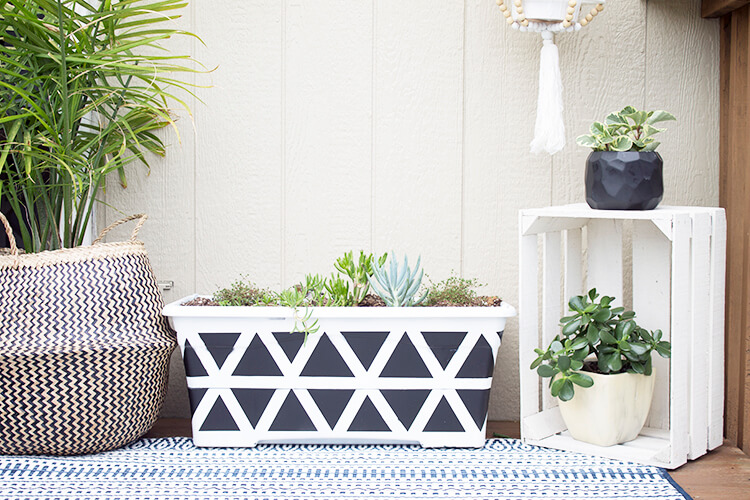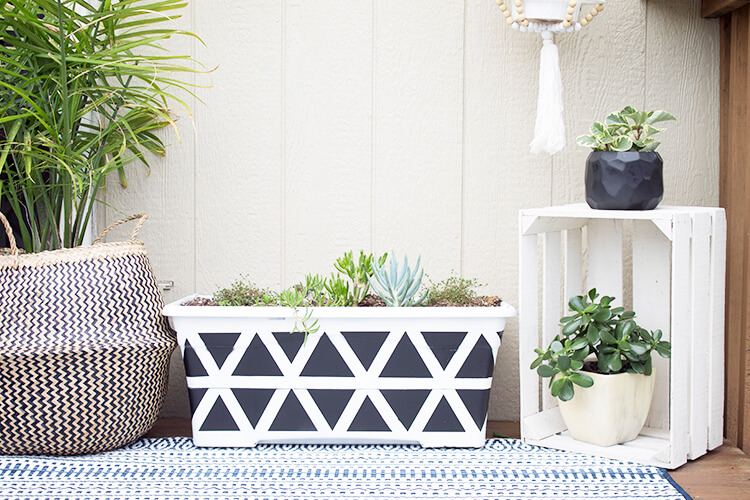 I just love how it turned out! It fits in nicely with the other textures and patterns on my back deck. And those plants are all much bigger now, I love watching them grow! When it starts getting cooler out I'll probably replant them each in their own pot and keep them inside for the winter. Wish me luck!
For detailed instructions, head to The Weathered Fox and read my entire post about creating a DIY Geometric Planter design.
P.S. Here's my advice for keeping succulents alive inside. And an even broader houseplant guide for beginners!
Comments
comments