I'm loving all the modern Christmas ornaments that came out this year (they've been lacking the past few years) but they can be pricey. So I've been coming up with some more affordable modern DIY Christmas ornaments to add to my stash!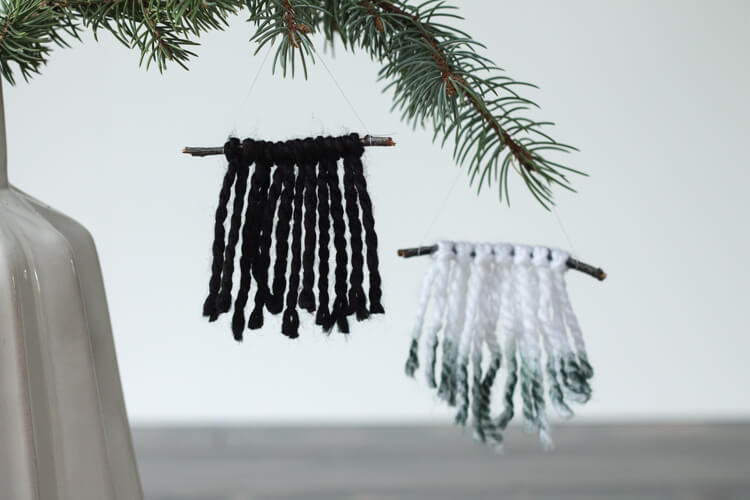 Believe you me, I never thought I'd be considering a ornament made with yarn to be "modern" but I recently made a large wall hanging with yarn and thought a mini version would be adorable on a tree.
And all you need to make it is yarn and thread. I just found some twigs in my yard to tie the yarn to.
I'm not sure this project requires much explanation, but I'll go ahead and show you how I made them.
How to make modern DIY Christmas Ornaments with Yarn
I cut 7 pieces of yarn about six inches long. I started in the middle and tied the yarn on by folding it in half first, draping the looped end over the twig, then pulling the ends through the loop. Use a small piece of thread to tie on each end to hang it by.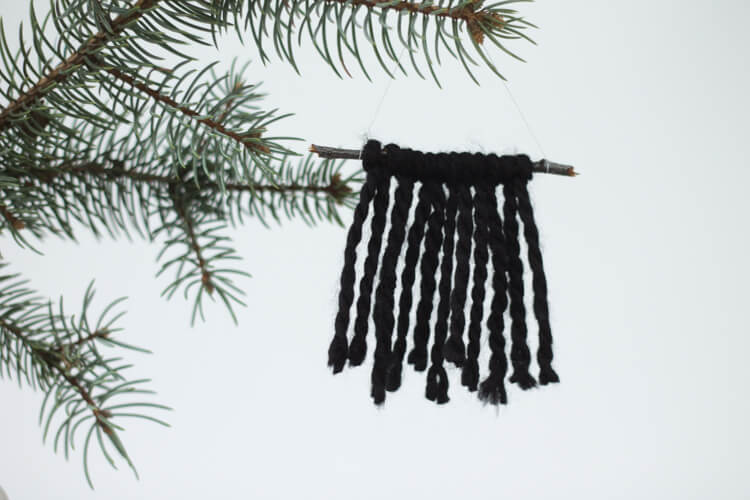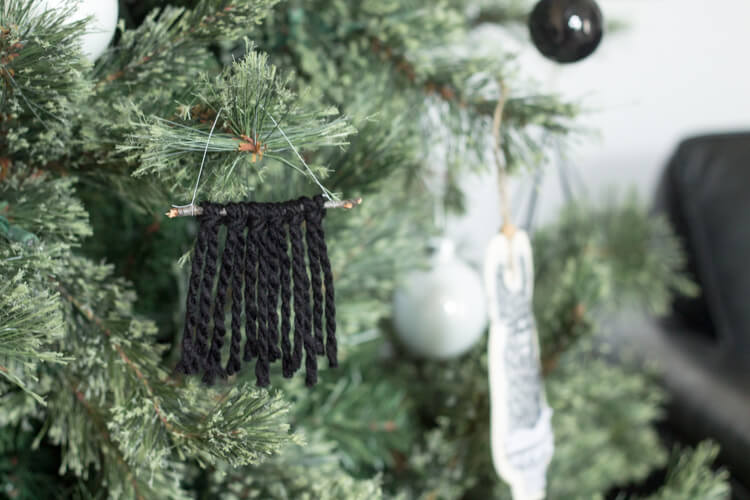 The last step is to clean up the ends (if you want) and add any extra color. I trimmed up the white one and left the black one uneven. I felt like my white one still needed a little something extra so I used some paint I had on hand and quickly applied some to the bottom half.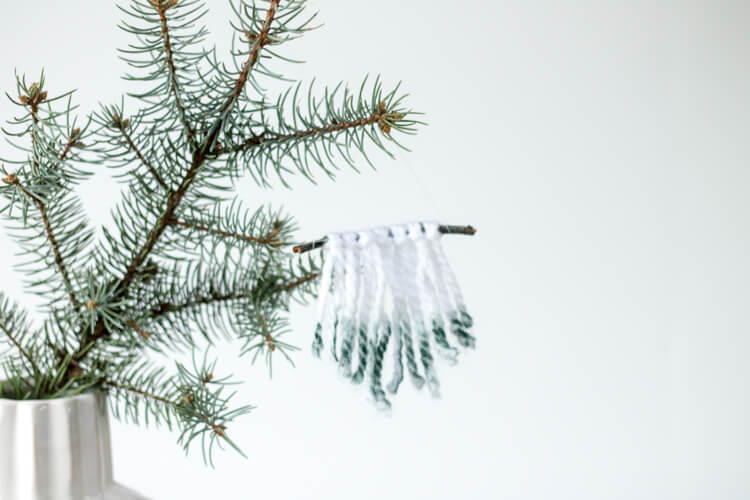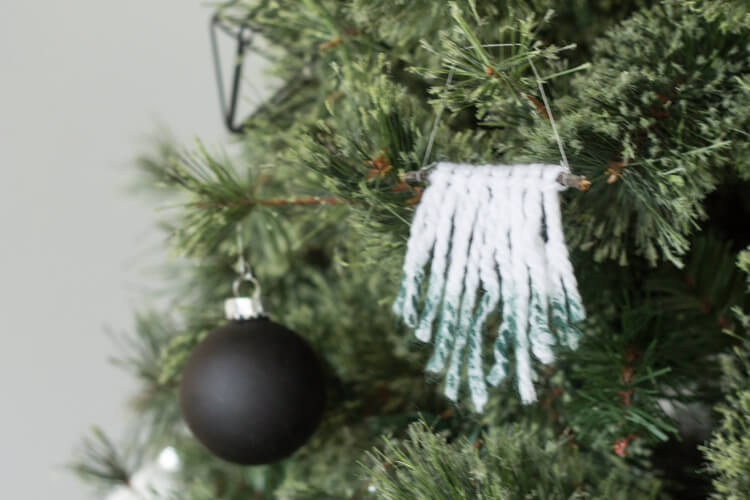 This project was so so so simple but there's also so many things you can do with it! You can go with any color, or paint on an ombre color like I did. You can also combine two or more colors to make a pattern, or use different types of yarn. Have you ever browsed the yarn aisle of a craft store? I hadn't until recently and I had no idea how many different types of yarn there are. So many different textures!
If you liked this idea, pin it!