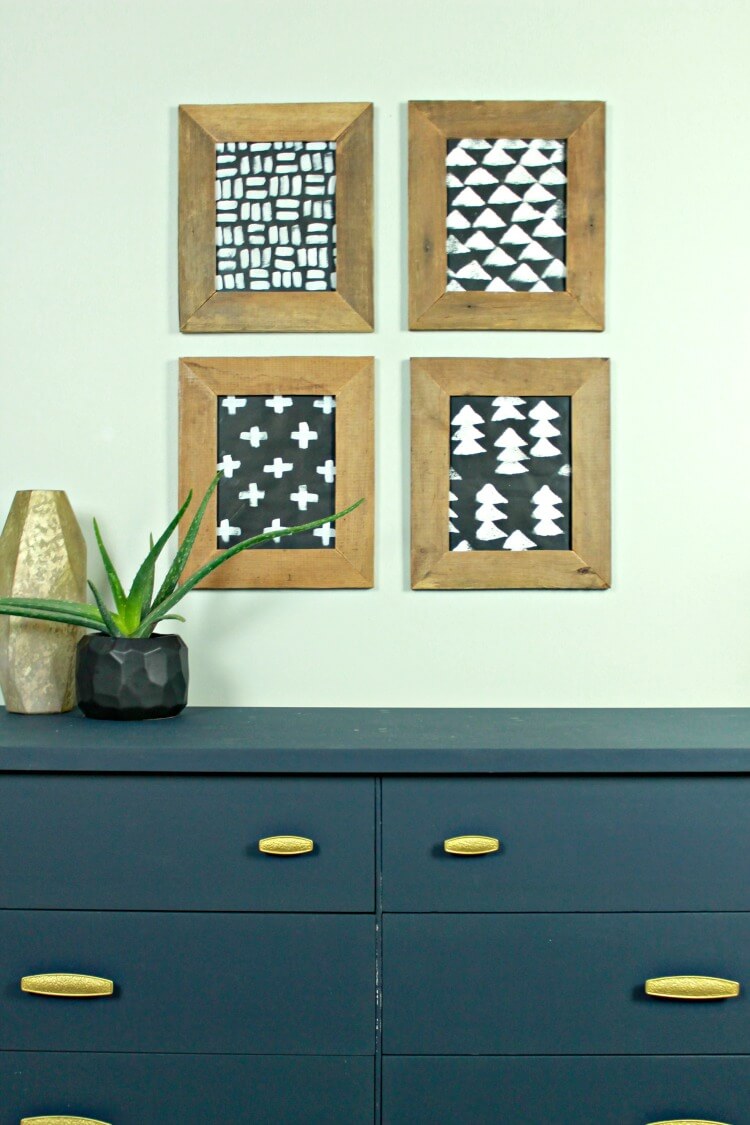 I'm obviously all about the black and white modern decor this year. And I'm all about easy. So today I hung up this DIY modern christmas wall art in our master bedroom.
I used black wrapping paper, white acrylic paint, a paint brush and a triangle stamp made out of a piece of sponge. Super easy and I already had everything on hand.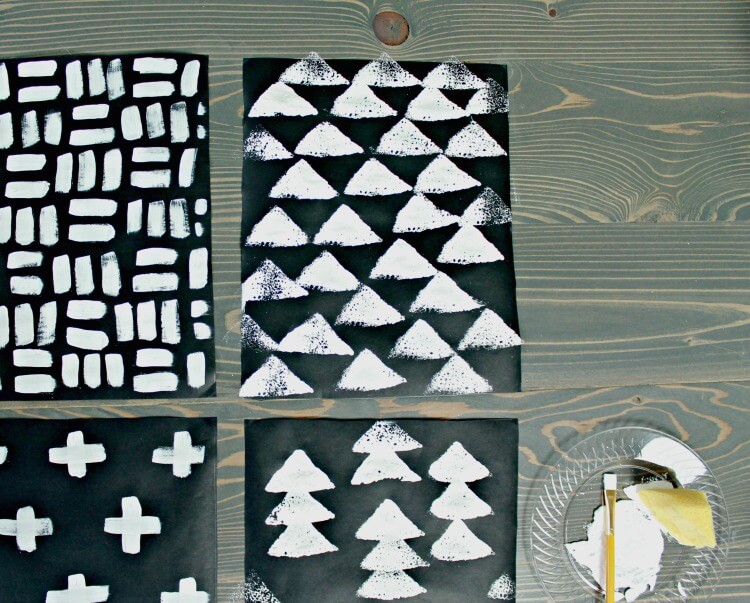 Also you might be familiar with my fear of hanging things on walls. I've had these four wooden picture frames since my birthday and an idea to hang them above that dresser, but hadn't done it. Because spacing. And leveling. And maybe creating unnecessary nail hole if I screwed it up. I finally tried out the BLACK+DECKER MarkIT Picture Hanging Tool, and it seriously made hanging these so easy!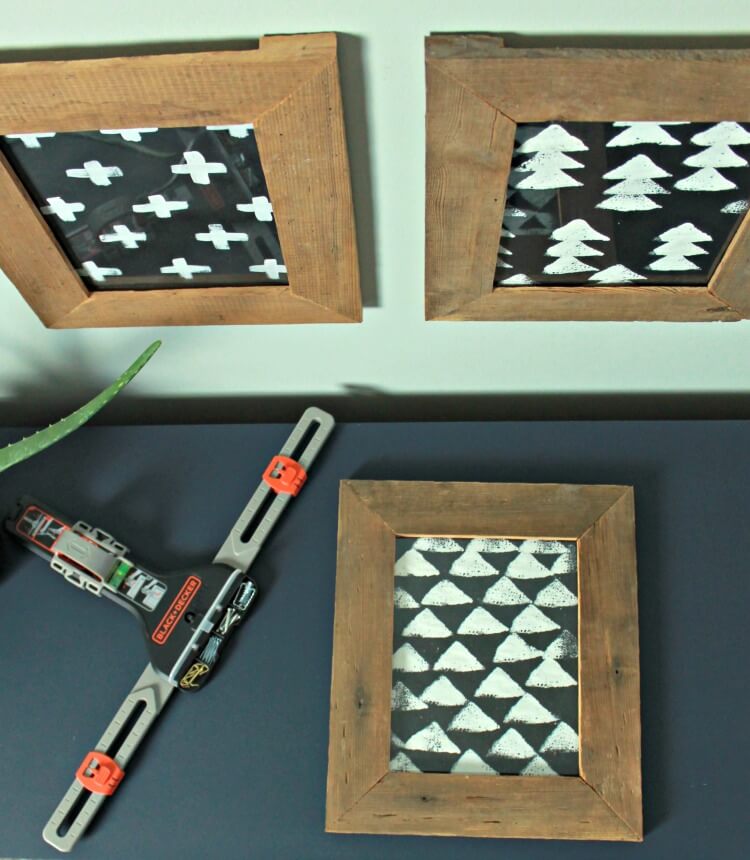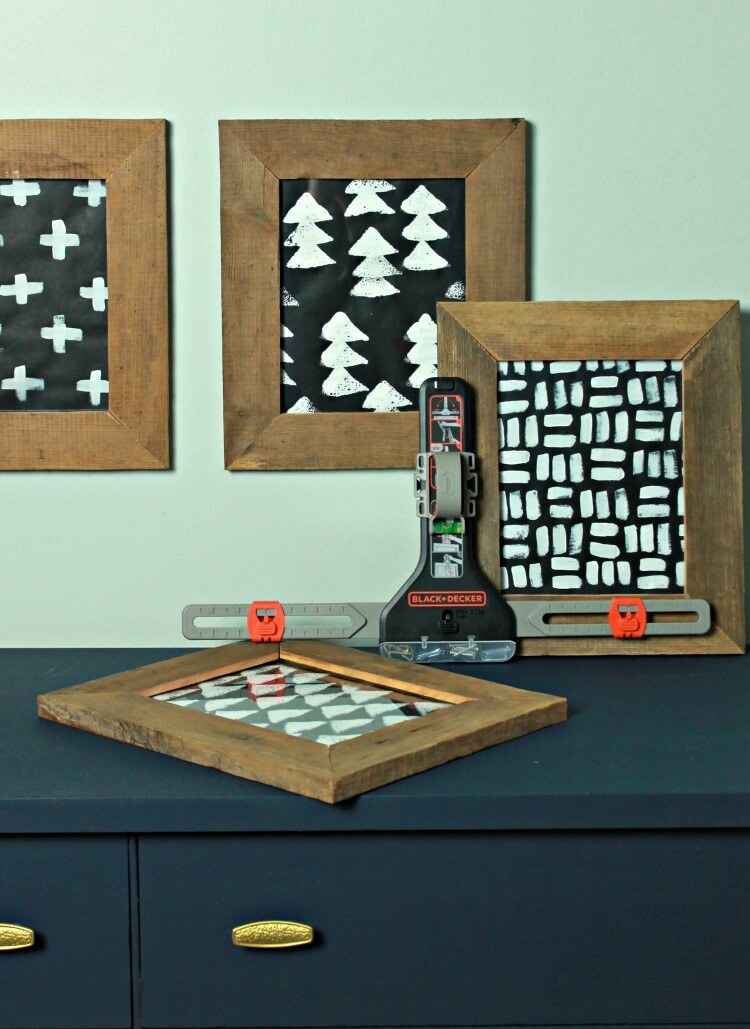 You hang your picture frame on the tool, hold it up to the wall where you want your picture to hang, use the built-in level to keep everything straight, then push on your picture frame where the hook is. There's a pin behind your hook that will make a tiny mark on your wall and that's where you place your nail. Also it comes with nails and screws to hang your pictures with. That was super handy!
It has options for picture frames with one or two hooks. Or like me, you can use the two arms to space two different picture frames equally. This was so convenient – I seriously dread keeping everything level and evenly spaced!
I love how this DIY modern Christmas wall art turned out and wish I had attempted to hang them sooner!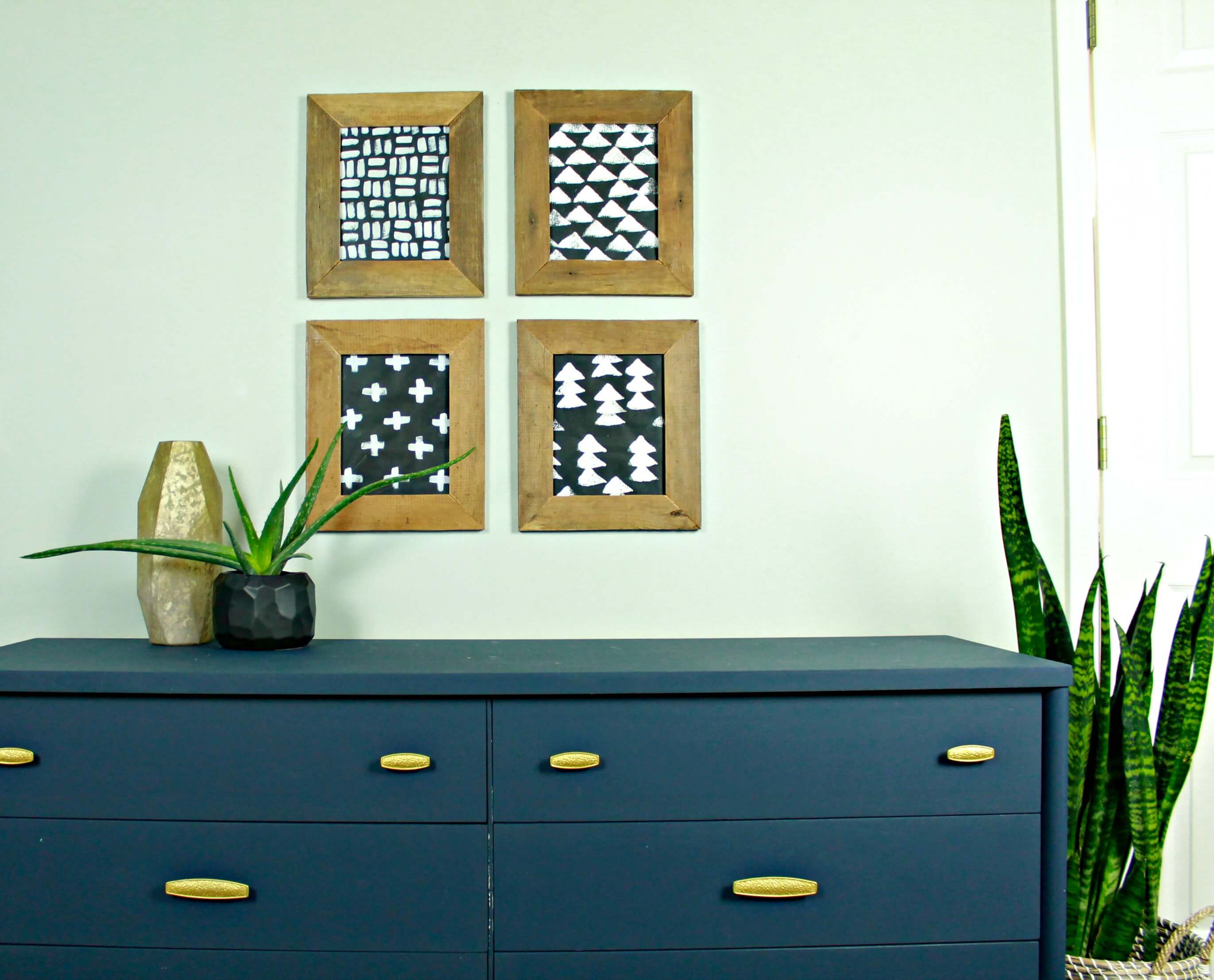 Here's a video for a better idea of how it works:
One last thing – BLACK+DECKER has quite a few different handy tools and they are giving away a 2-in-1 Stick Vacuum. So all you need to do to enter is visit this Holiday Handbook then leave a comment on this blog post telling me what you would use it for! I know Will would love one to pick up all the cheerios that end up scattered all over our house!