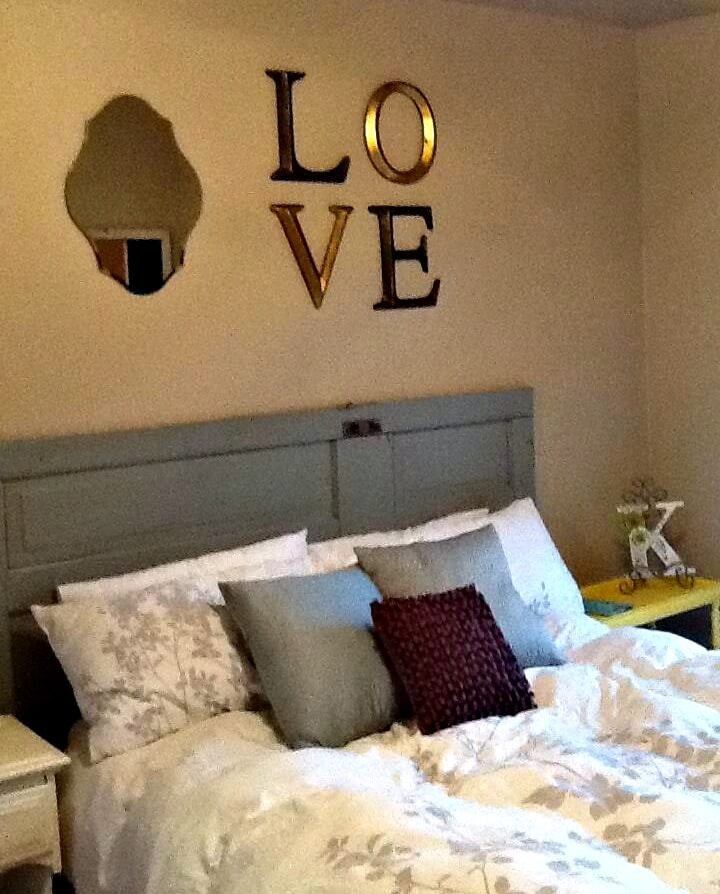 I finally got around to decorating above my headboard. I've hated posting pictures of my room up until this point because it looked so bare before.
I've had this decor planned out since I found this picture on Pinterest.
I got the letters for $20 from Hobby Lobby and the mirror from Target for $20.
Hobby Lobby had a set of 5 mirrors of similar shapes but in different sizes for just $50 ($10/mirror) but I didn't really want to spend the extra money on them since I don't have any other plans for the other mirrors at the moment. I feel like I'm going to regret that decision in the near future….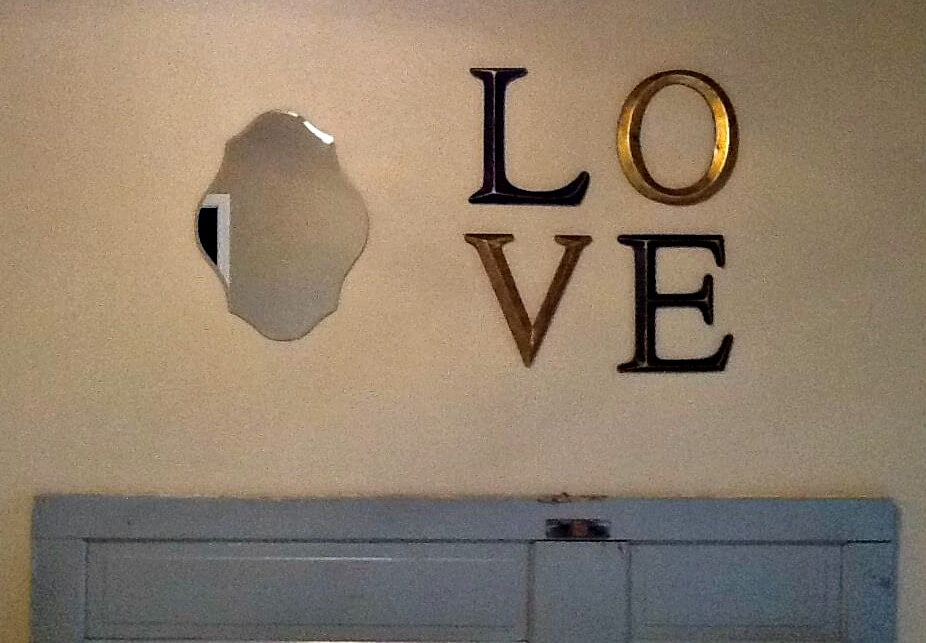 At first I wasn't sure about the 2 colors of the letters, but after some convincing from my mom, I'm really happy with how they look.
Now I'll have to come up with another project for the gold spray paint I bought!
And as always, everything looks better in person. The mirror helps the room look bigger in the way that mirrors always do and it just feels more put together now. I "L O V E" it!