I created a wallpaper accent wall behind my TV to add interest to my living room. Check out the before and after and a few tips for hanging wallpaper.
This is a sponsored post written by me on behalf of Joss and Main. All opinions are my own.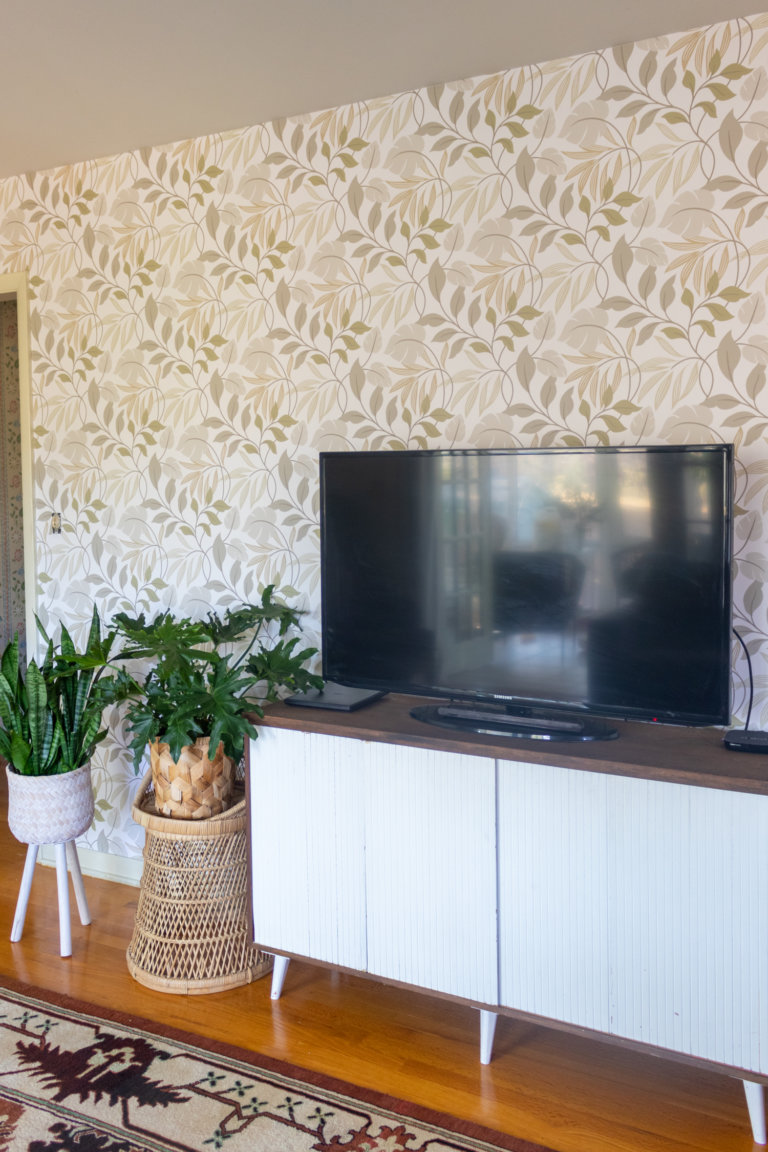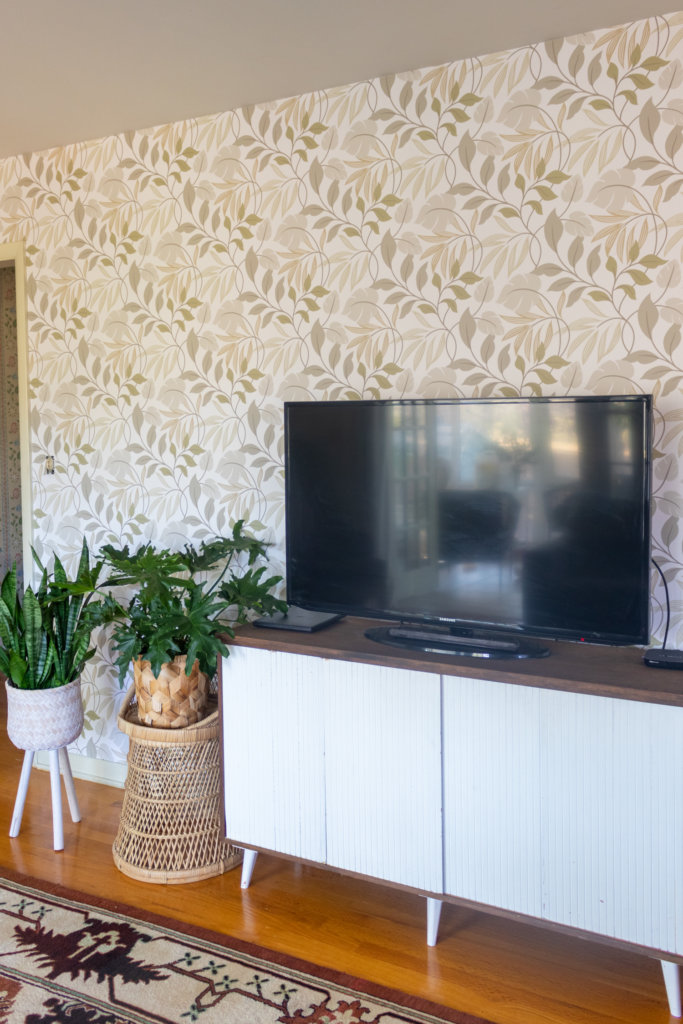 A few weeks ago I started working on a living room refresh. I removed wallpaper and added shelves, and replaced the rug and it looked a million times better than it started.
Here's where we started. We basically just moved in and didn't even try to make it feel homey or decorated.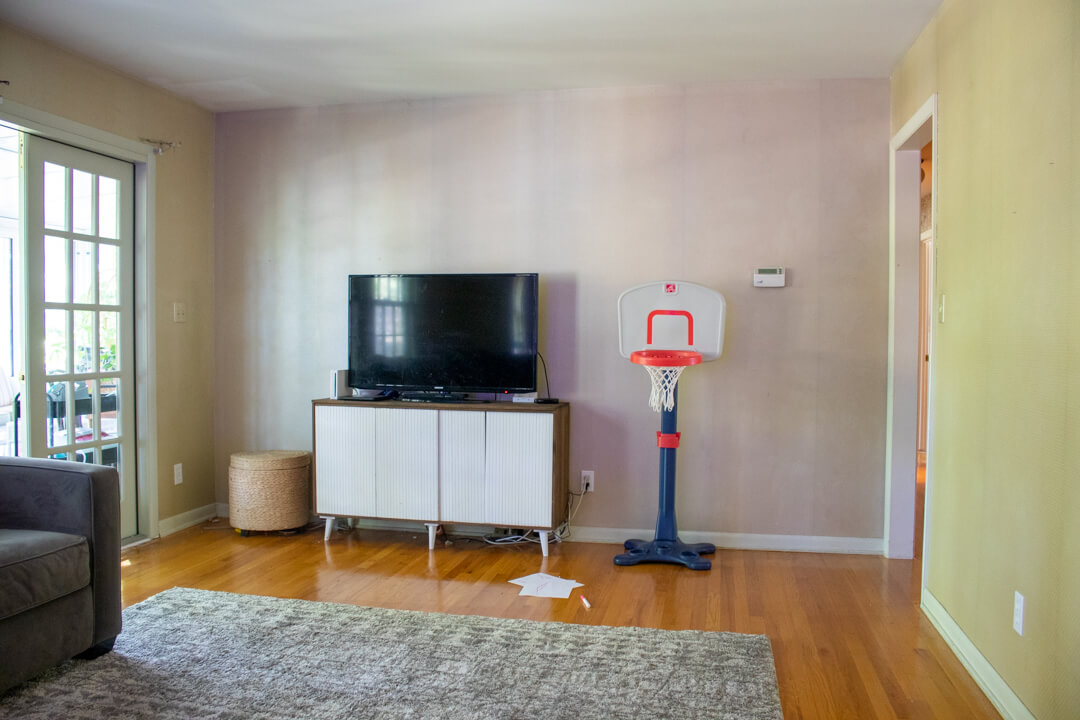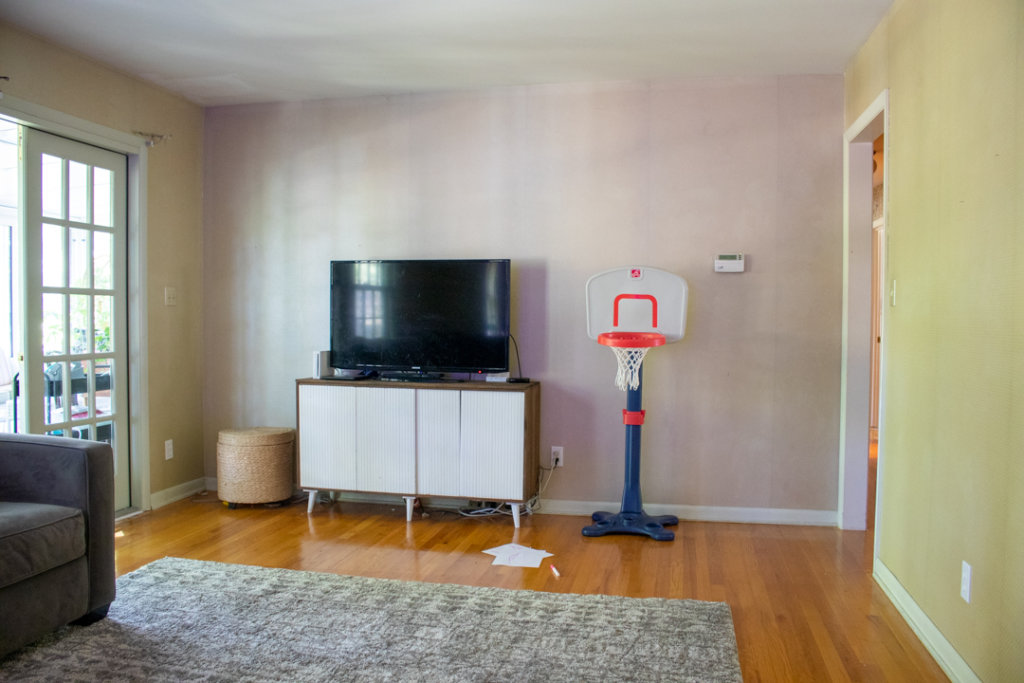 So you can see how big of an impact the shelves made, but the wall behind the TV was still feeling a little bare.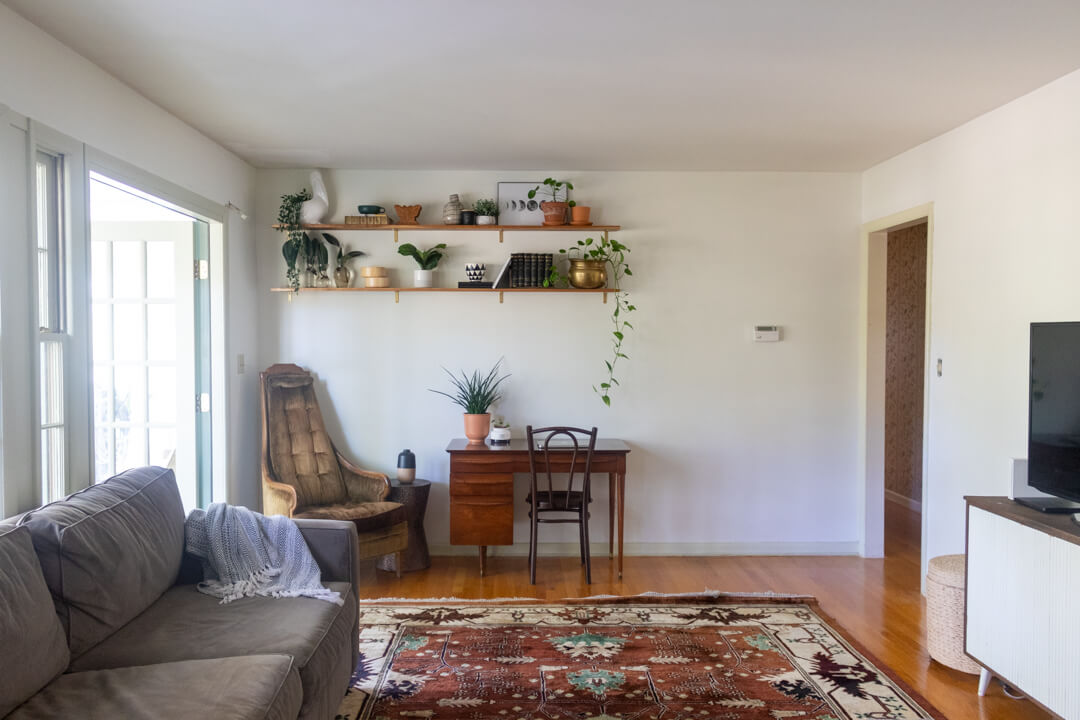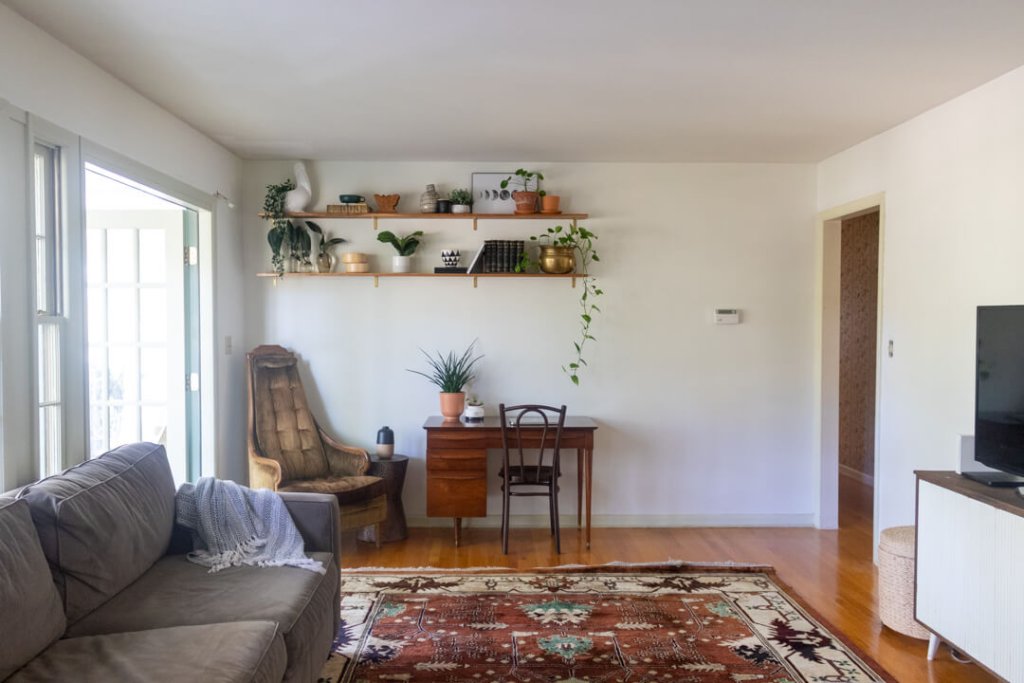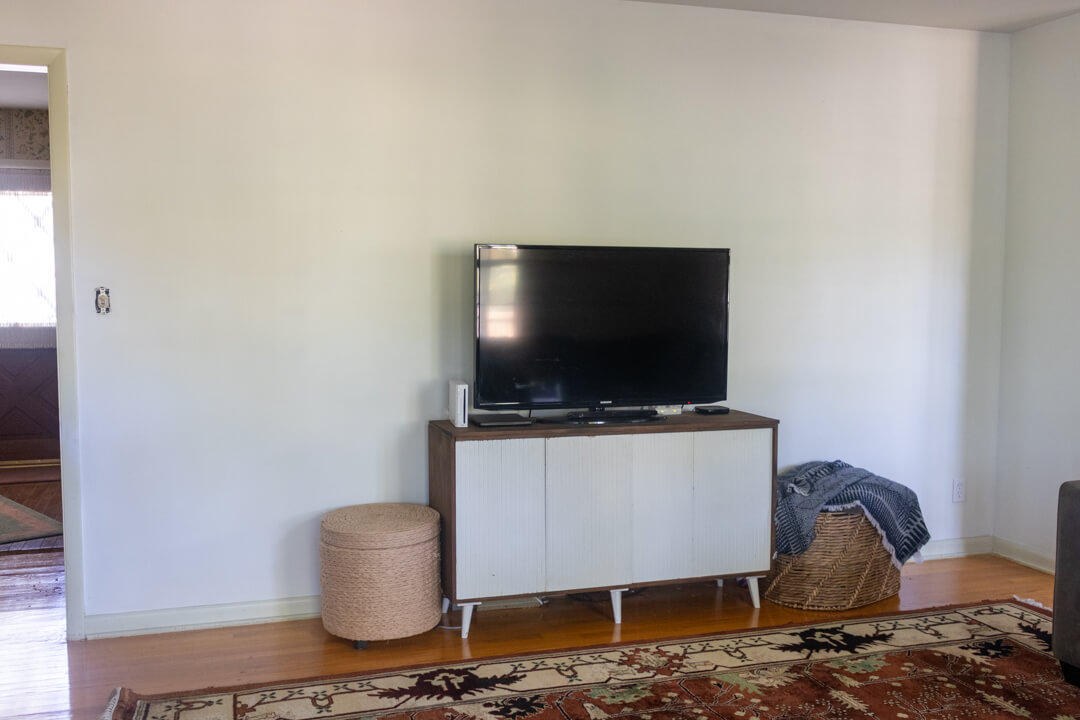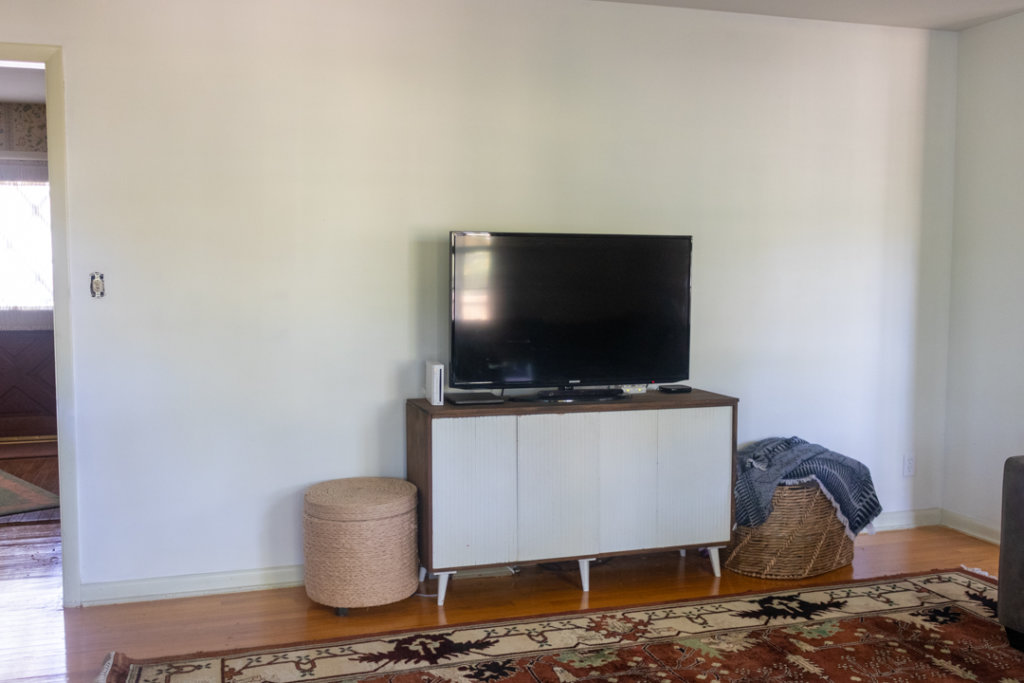 I do find it kind of funny that I went through all the work of removing wallpaper, just to put up more wallpaper. But it is definitely a great way to make an impact without adding a bunch of extra stuff, and this leafy pattern is more modern that what was there before.
I went with this Koio Meadow wallpaper from Joss and Main. It's a peel and stick wallpaper, and the subtle colors work perfectly with the vintage and modern vibes I'm going for. Joss and Main has so many good patterns to choose from, and you can check out all their wallpaper options here.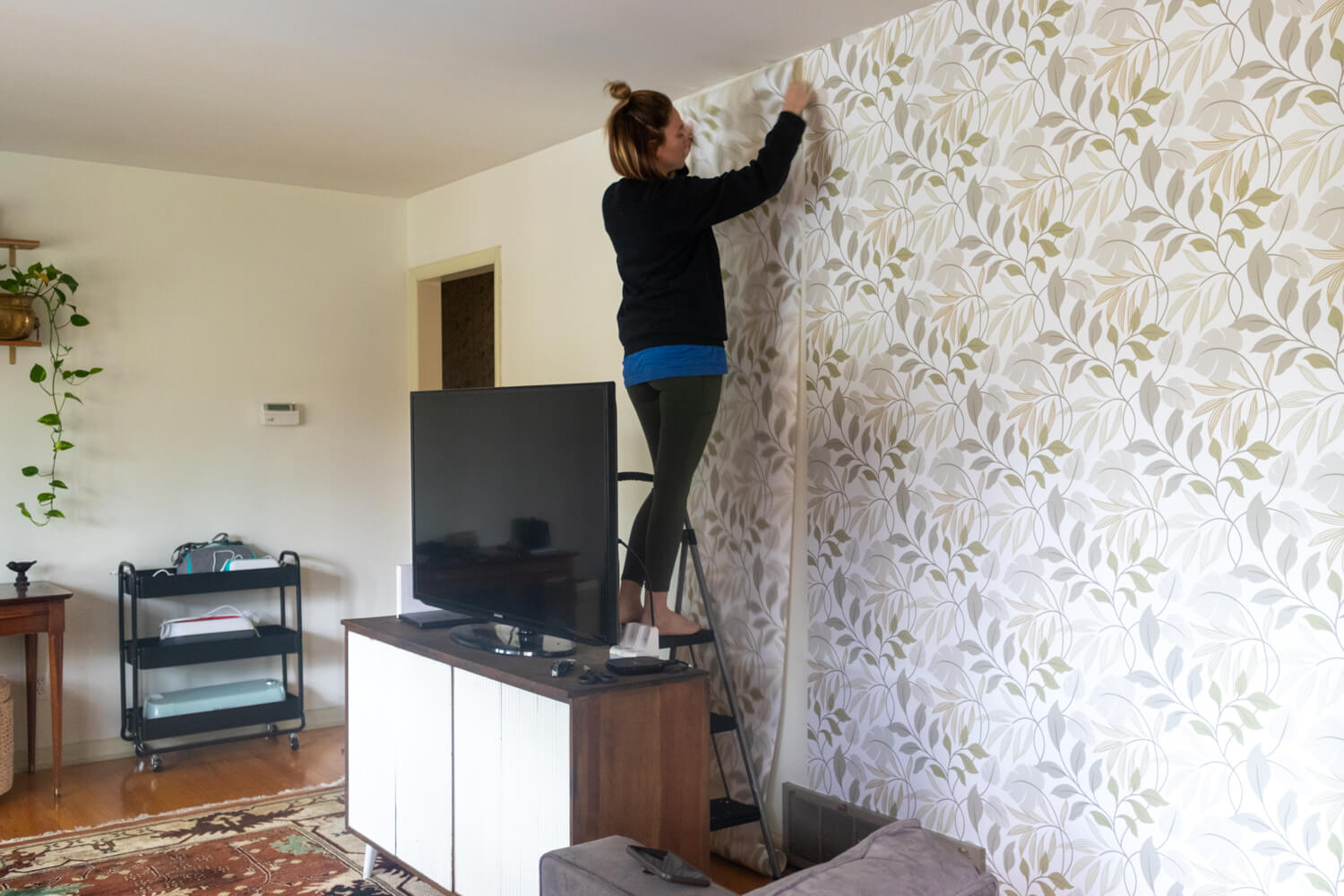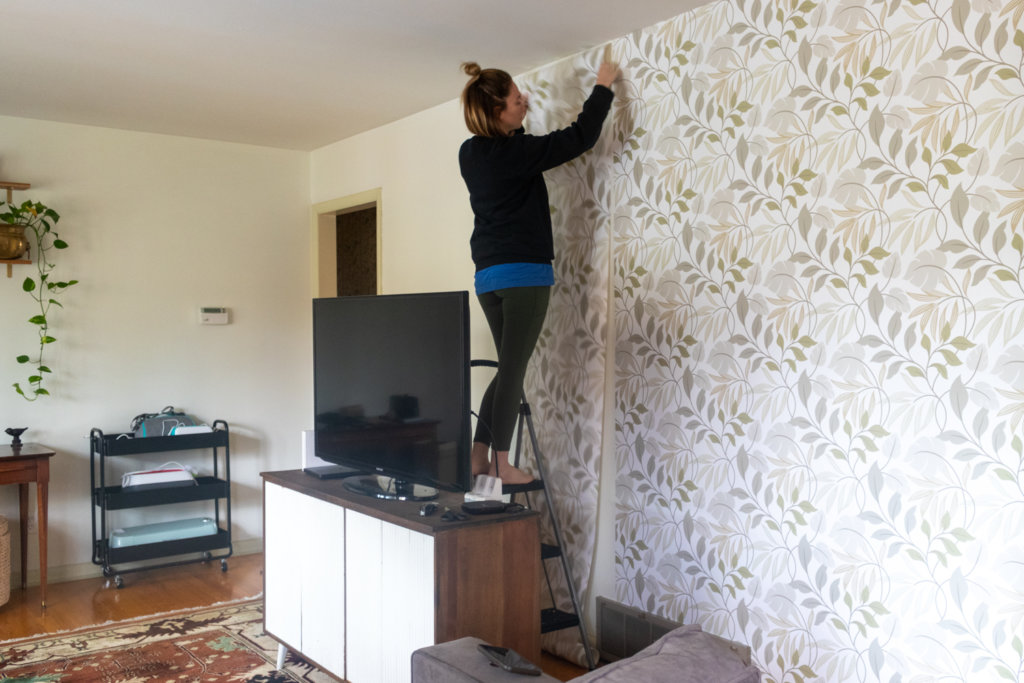 It really wasn't too difficult to get this wallpaper hung up. I thought I'd need an extra set of hands, so I had my sister come help the first day. It was helpful to switch out with her when I got frustrated, but really only one of us could work on it at a time. So you can definitely get this done by yourself.
And you don't need a lot of tools to make it happen. I used scissors to cut off excess paper, a utility knife to cut the paper along the ceiling and the baseboards, and a credit card to smooth out bubbles as I went. There is a little stretching and smoothing out bubbles involved that can be a bit tedious, but overall it's not too terrible of a process.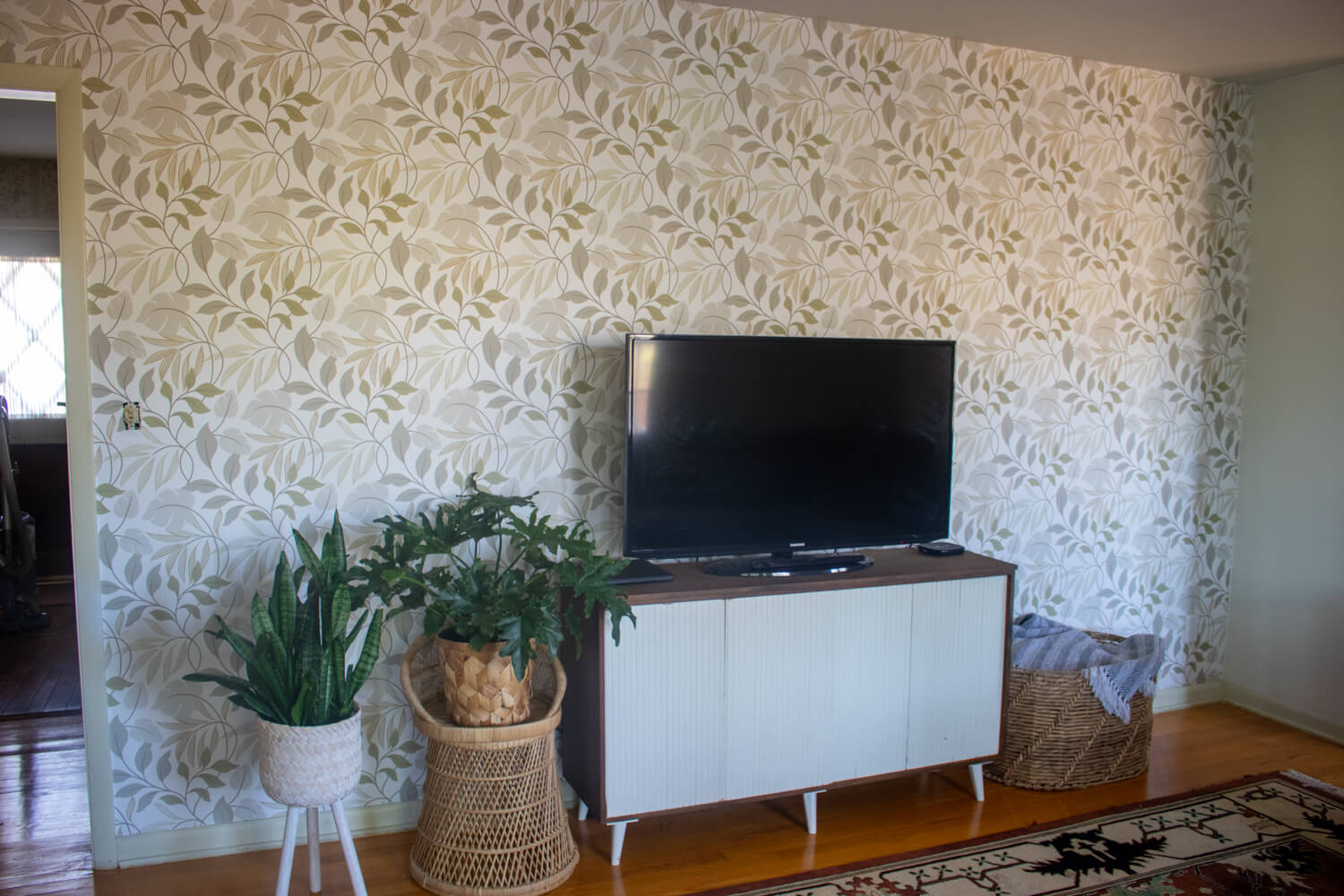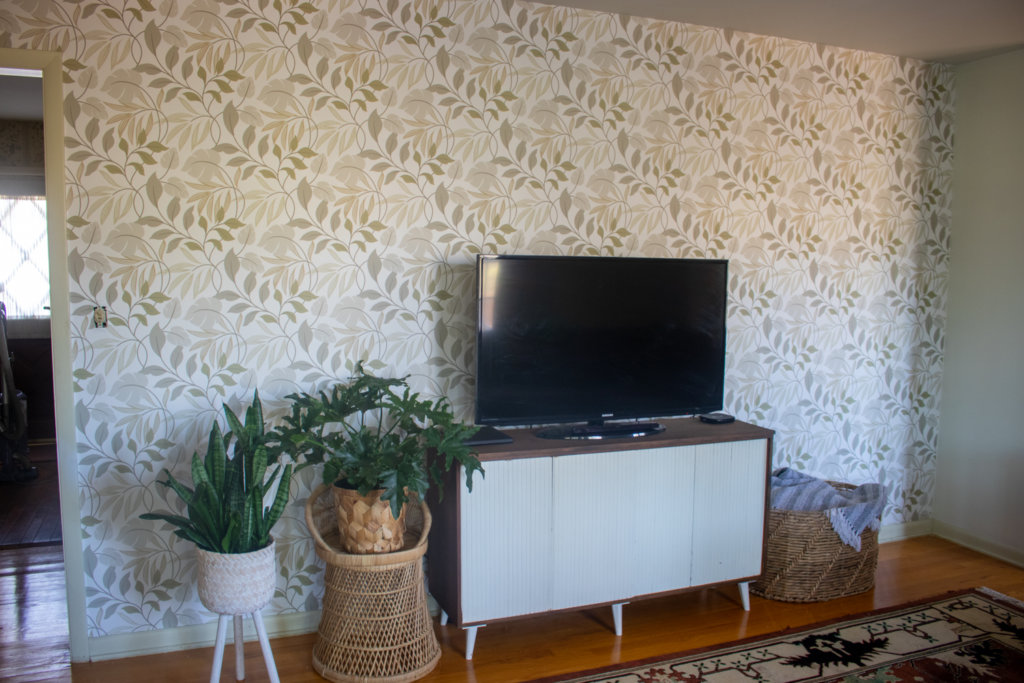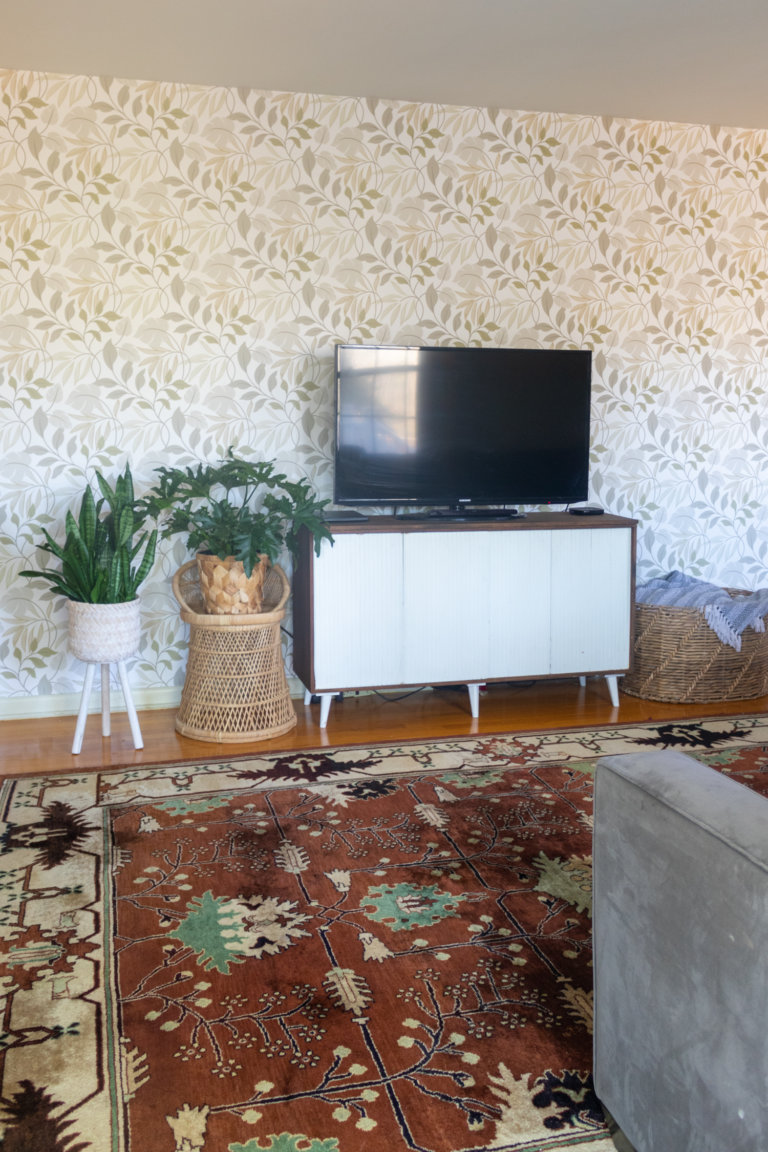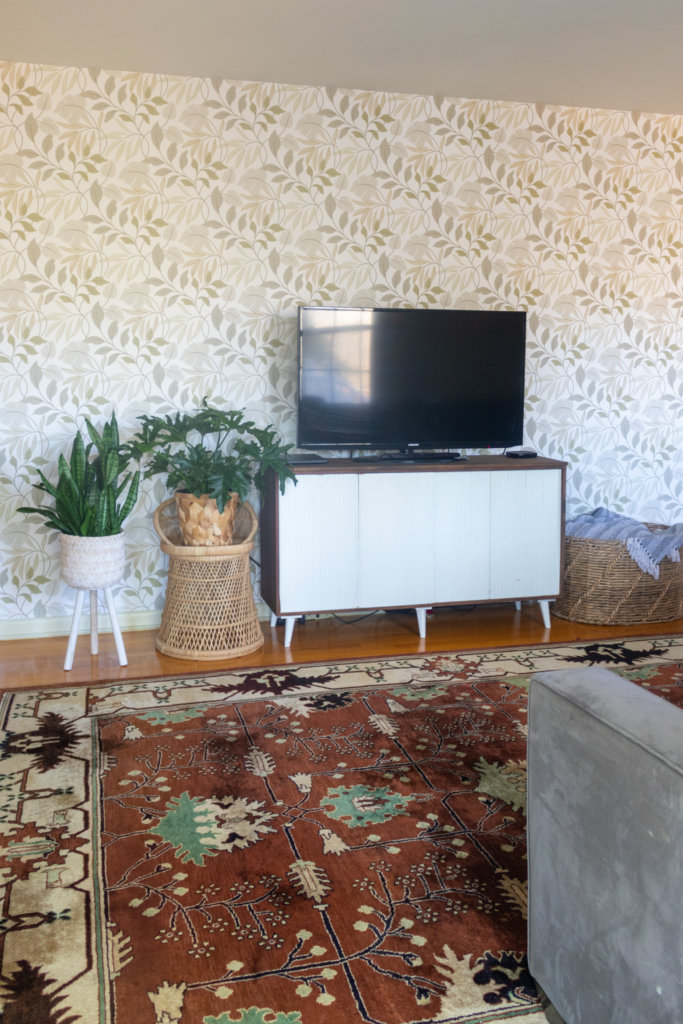 It turned out so good! I feel like it really does well at pulling everything together, just like I hoped it would.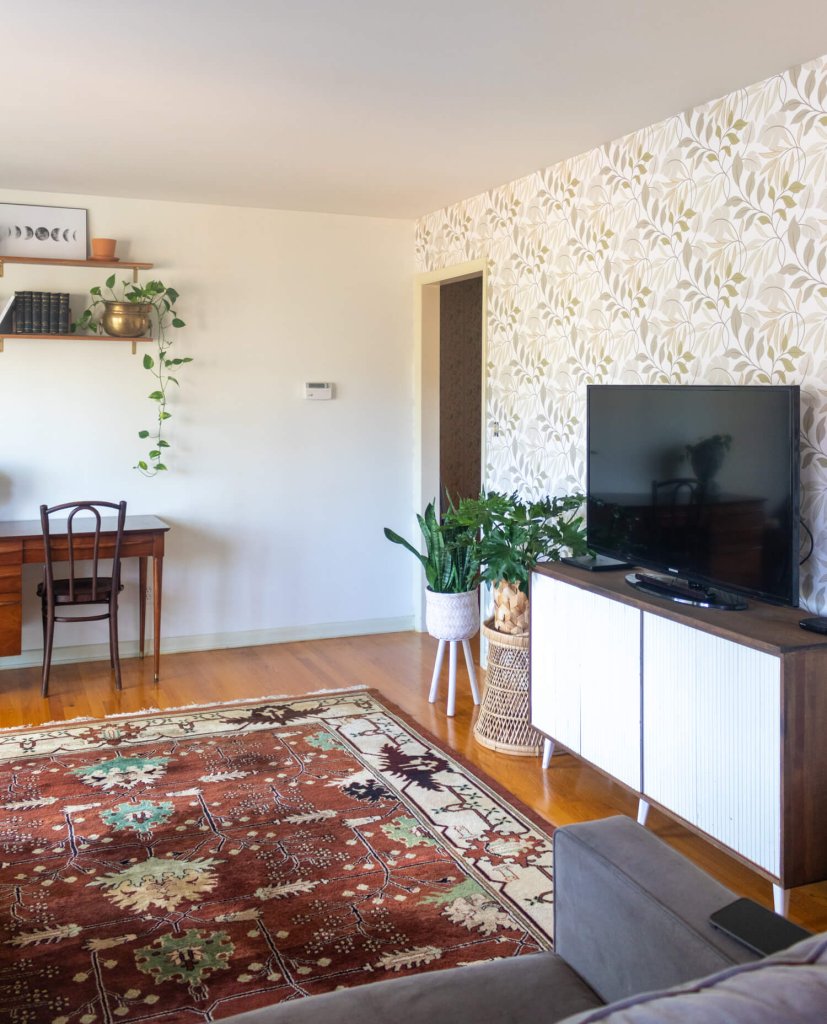 If you've been on the fence about trying out some peel and stick wallpaper, I definitely encourage you to go for it. It really does change the entire feel of a space in the best way!