I updated the living room of our 1964 ranch by removing wallpaper and putting up modern shelving. Here's the before and after!
This living room update is a sponsored post written by me on behalf of Birch Lane. All opinions are my own.
I wasn't actually even planning on touching this living room until Birch Lane reached out about partnering. The faded wallpaper was depressing but we had to pay to have the bedroom walls skim coated after removing that wallpaper, so I was just going to live with this outdated room until we were ready for a more extensive update.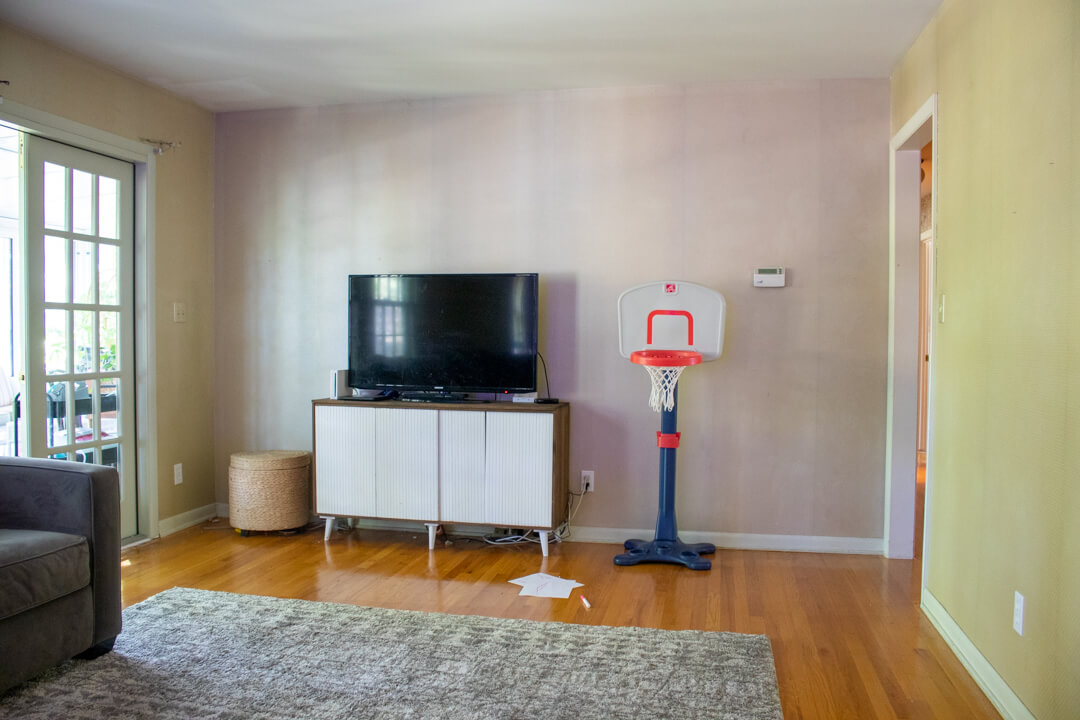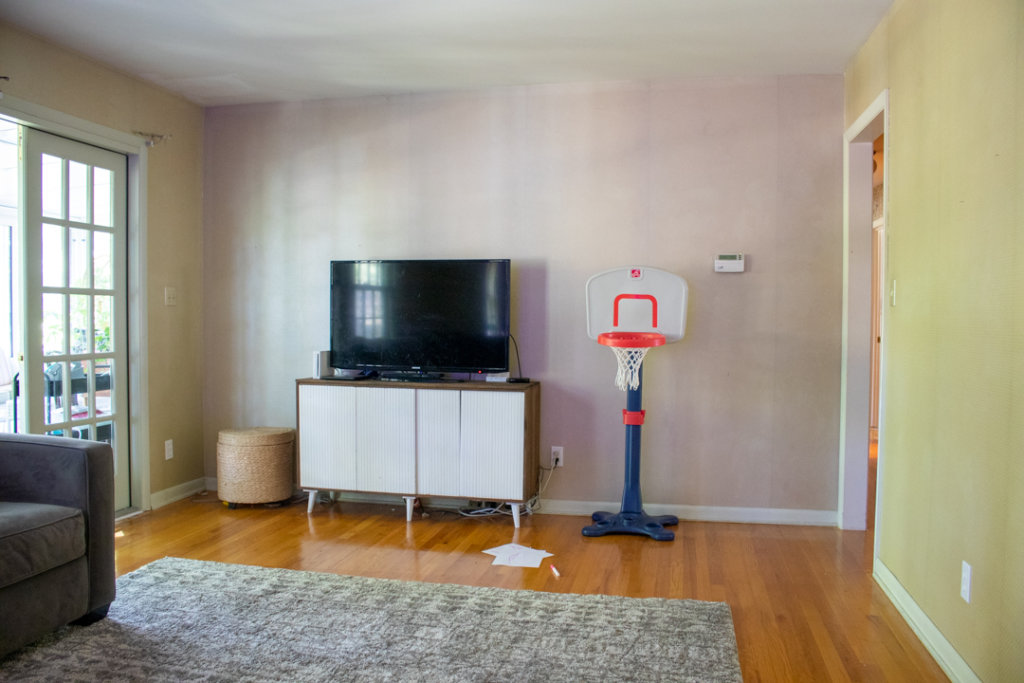 I had put absolutely no effort into decorating it up until this point and just threw in our living room furniture where it would fit.
But then when the opportunity presented itself to participate in a living room refresh, I couldn't say no. I figure this winter will be much more bearable in a room we love, so I'm thankful for the push to make some changes in here.
To my surprise, the wallpaper came down really easily in this room. It was a sign. I did have to sand it all down after with a pole sander and then use a drywall sealer, but after that I just painted as usual.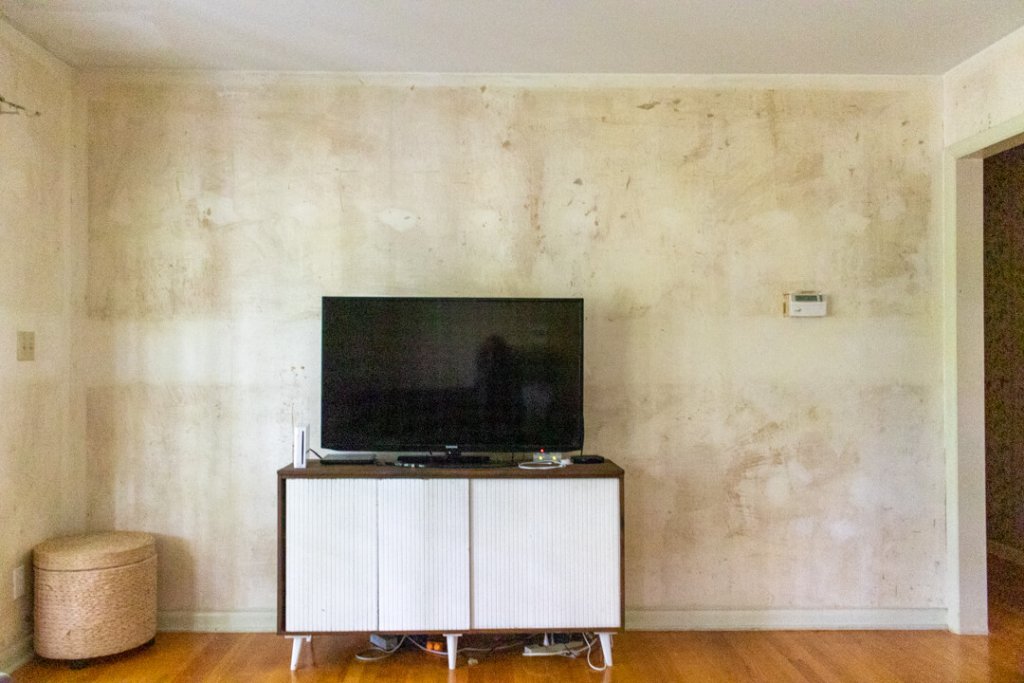 I am soooo happy to be looking at white walls every day instead of the faded gold wallpaper that was here before.
After painting I put up two 7′ shelves on the wall the tv was on before. They make such a big difference in the space and it's nice to have something pretty in this room.
Ok – what you've been waiting for…the after.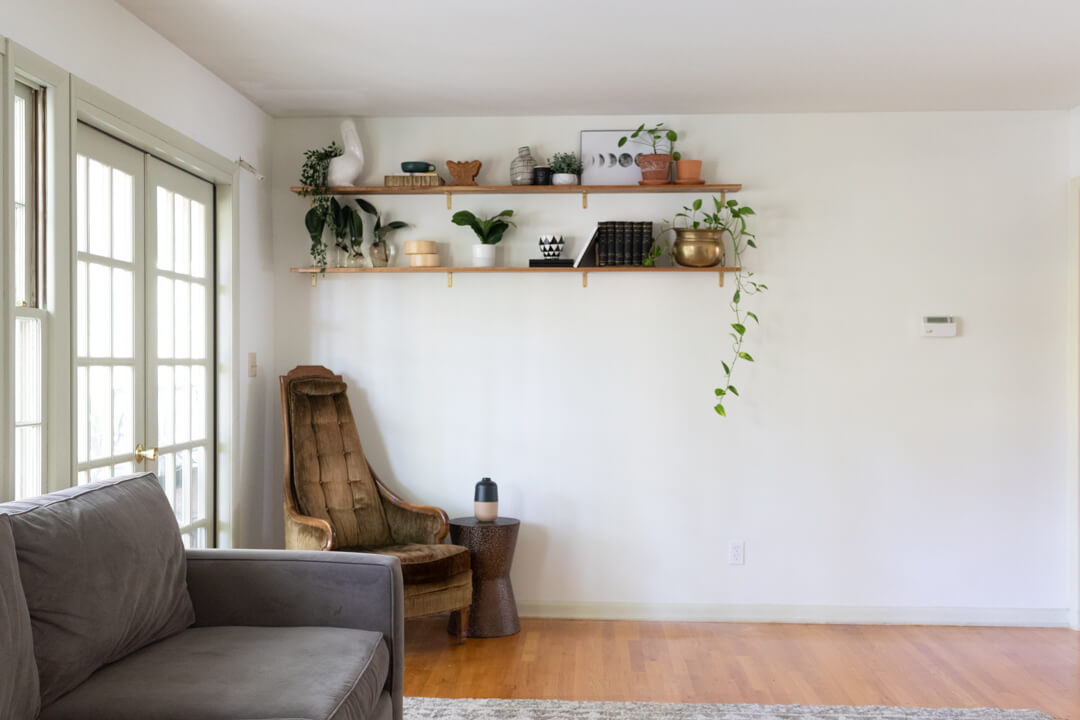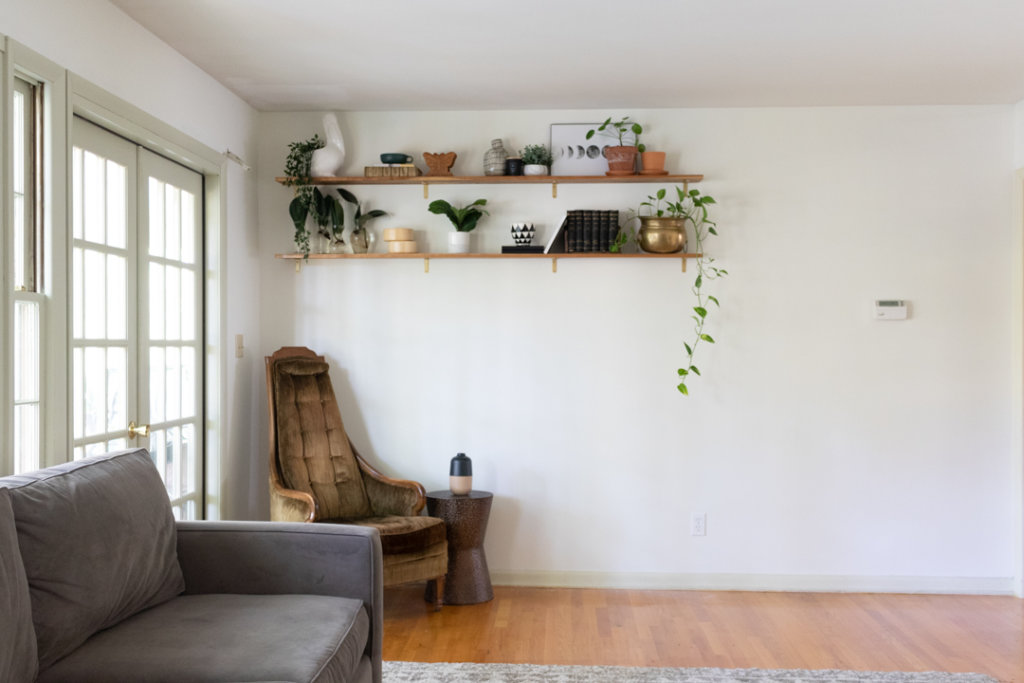 I mostly used what I had on hand to style the shelves, and added a few little things from Birch Lane. I LOVE this bird planter (not available at Birch Lane anymore but you can grab it from wayfair). It's my favorite. And we were desperate for a place to set drinks, so this cute little side table works perfectly. I also ordered a statue planter but it hasn't arrived yet. I'm super excited to find a place for it too!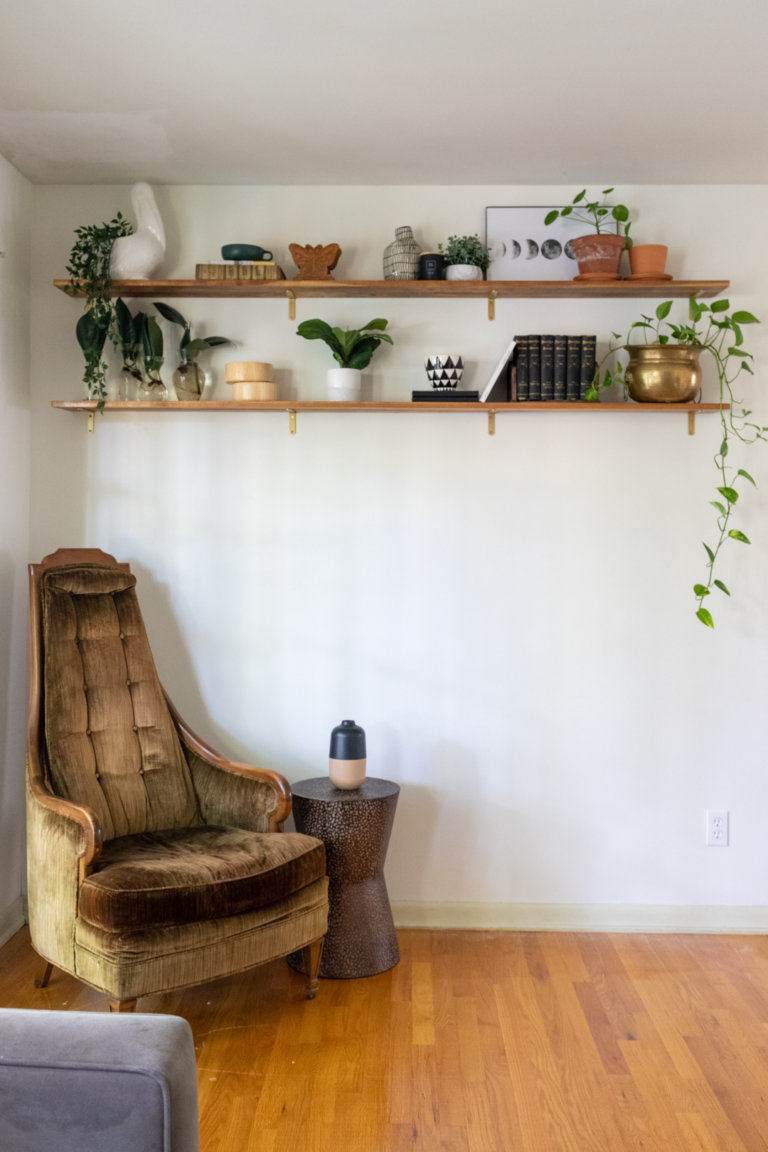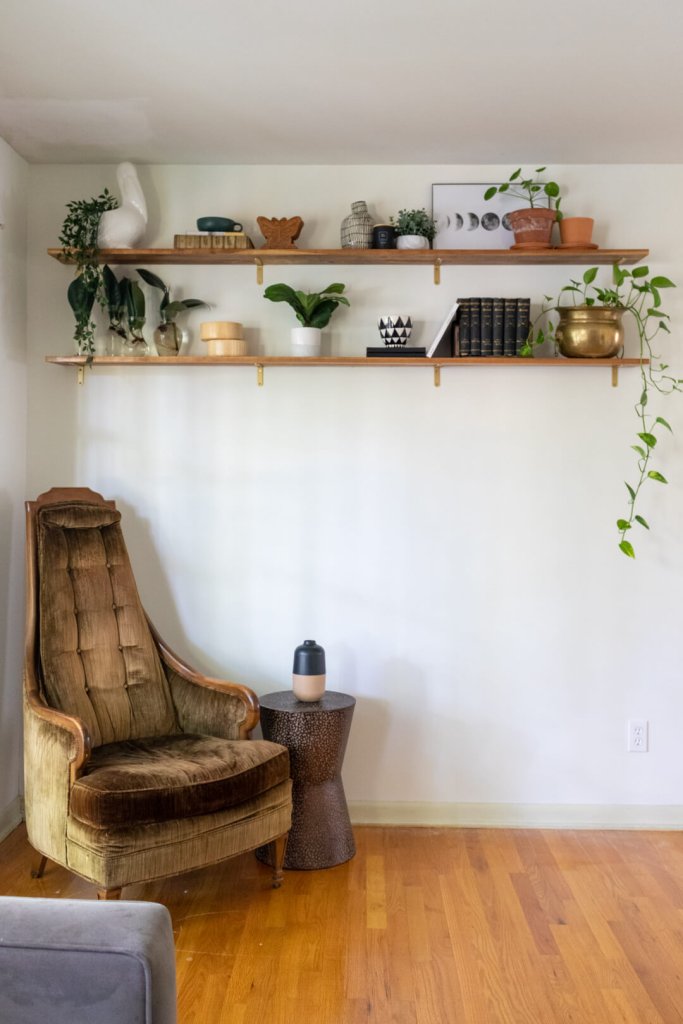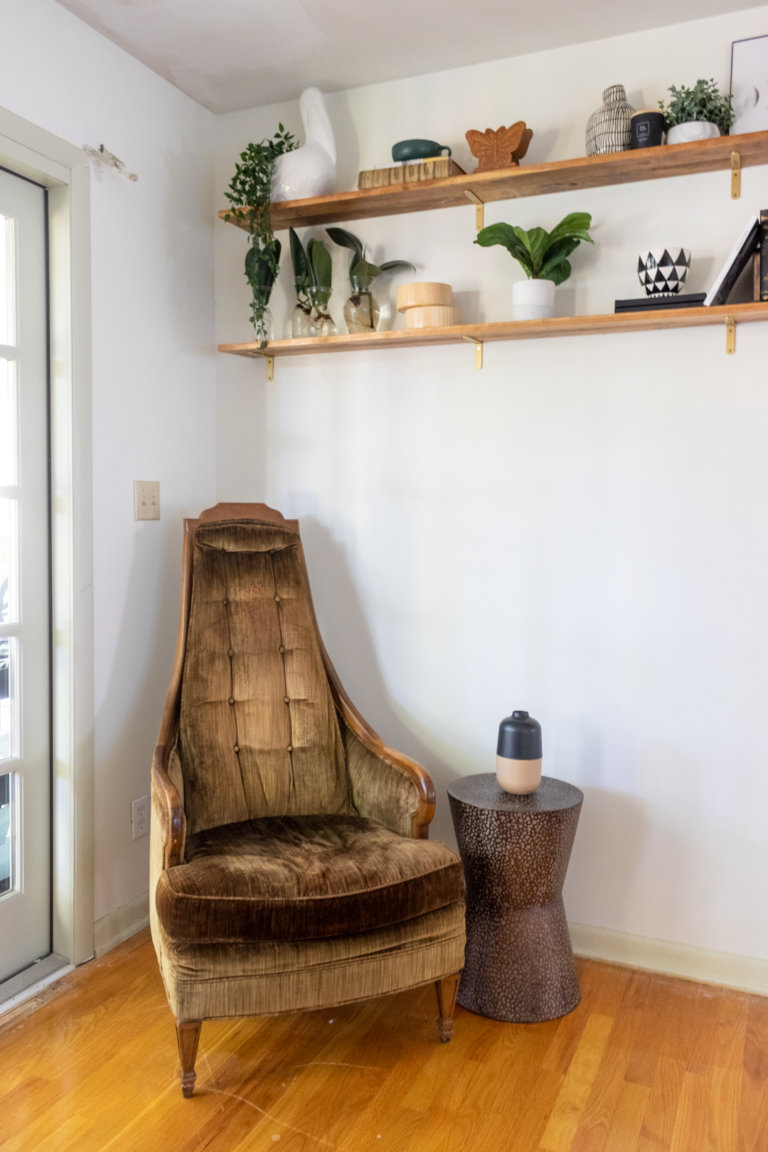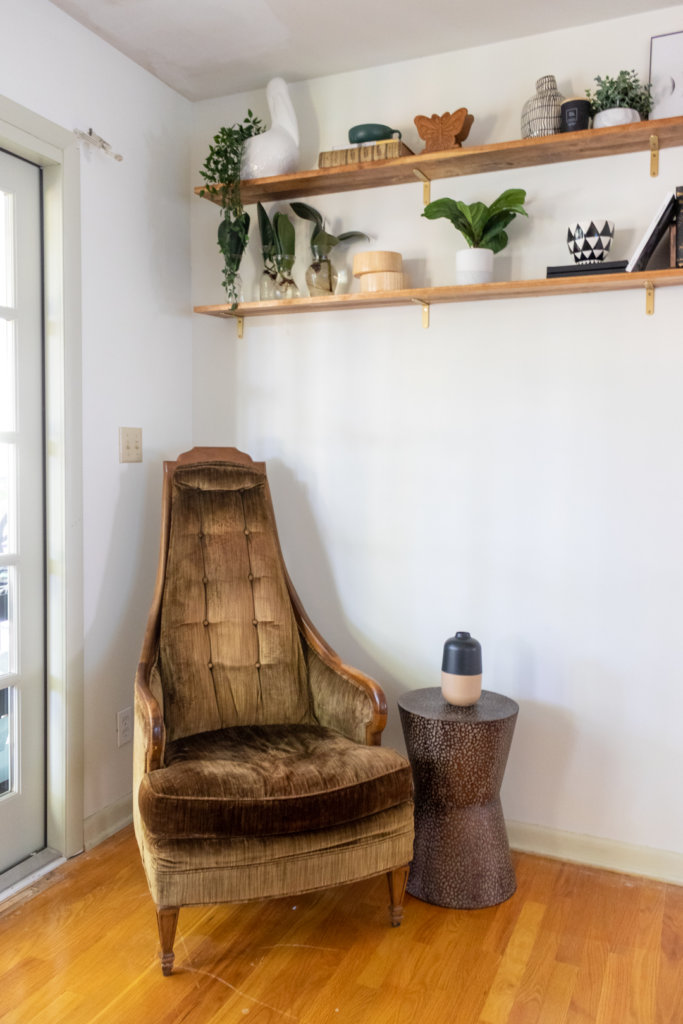 The other views of the room are pretty different, but not quite finished yet, so I decided to join the 2020 One Room Challenge to get it finished.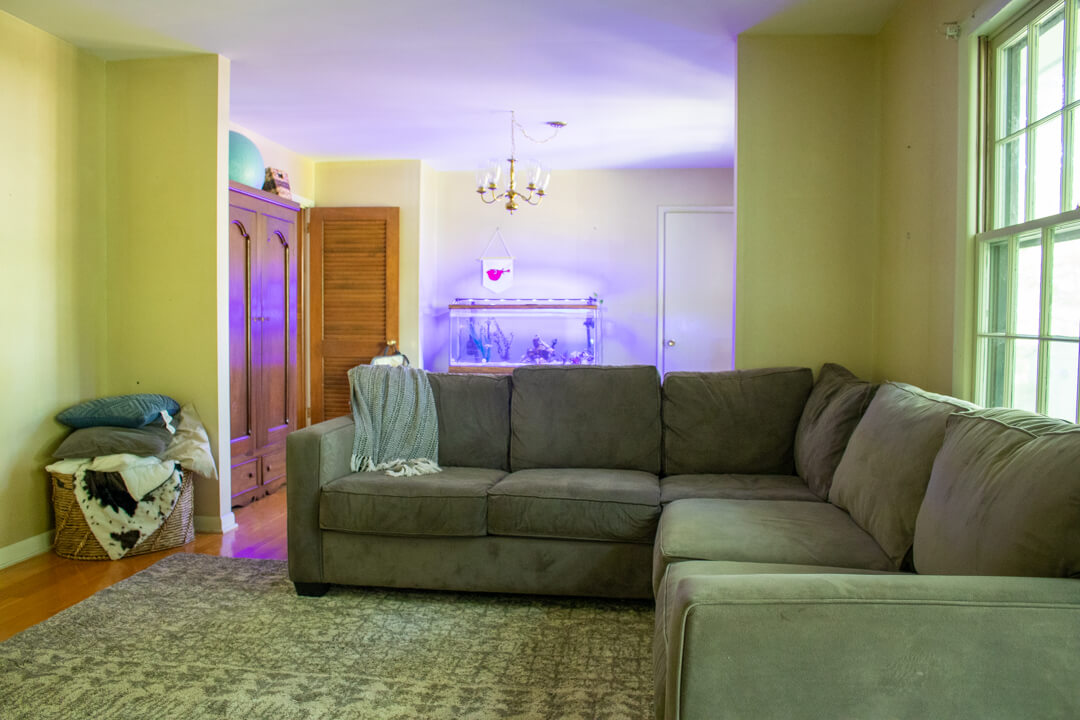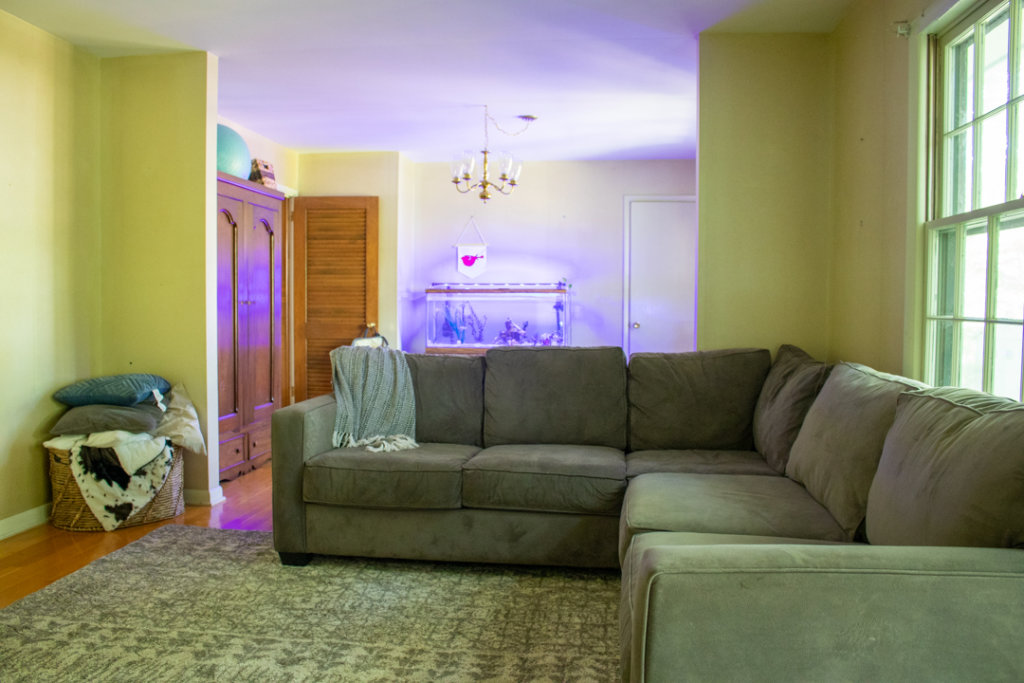 I love this black wall behind the fish tank. It was actually Graham's idea (my 5 year old) and it's perfect. We still need to figure out how to warm it up with some decor. Currently he has his two fish banners hanging on the wall above the tank, ha!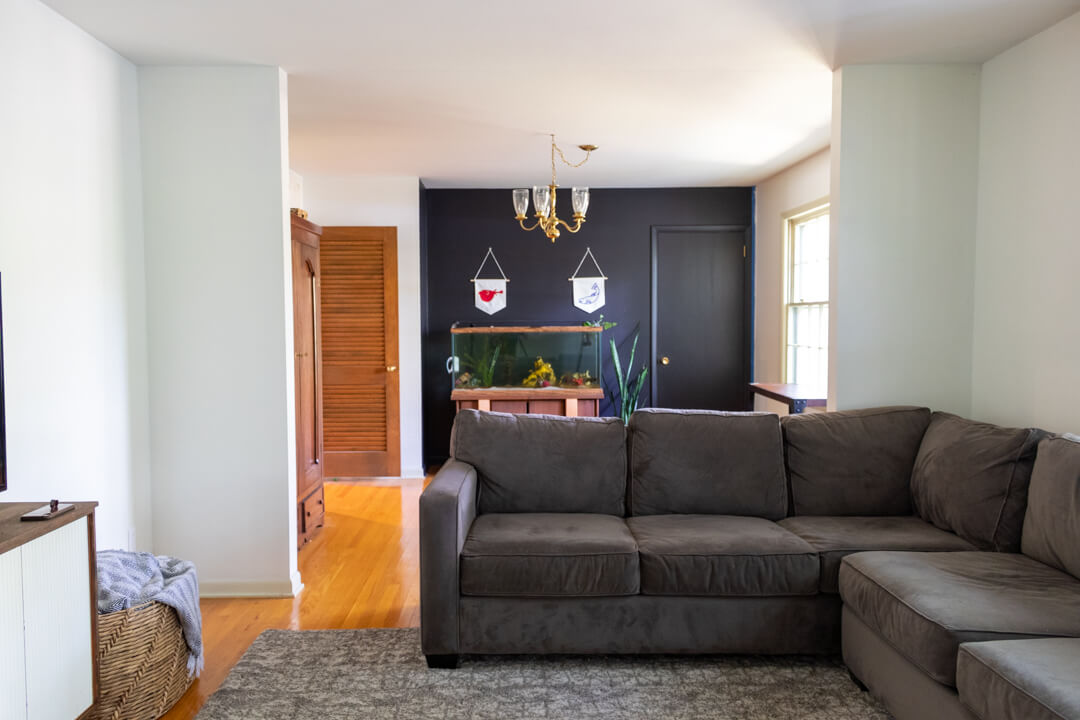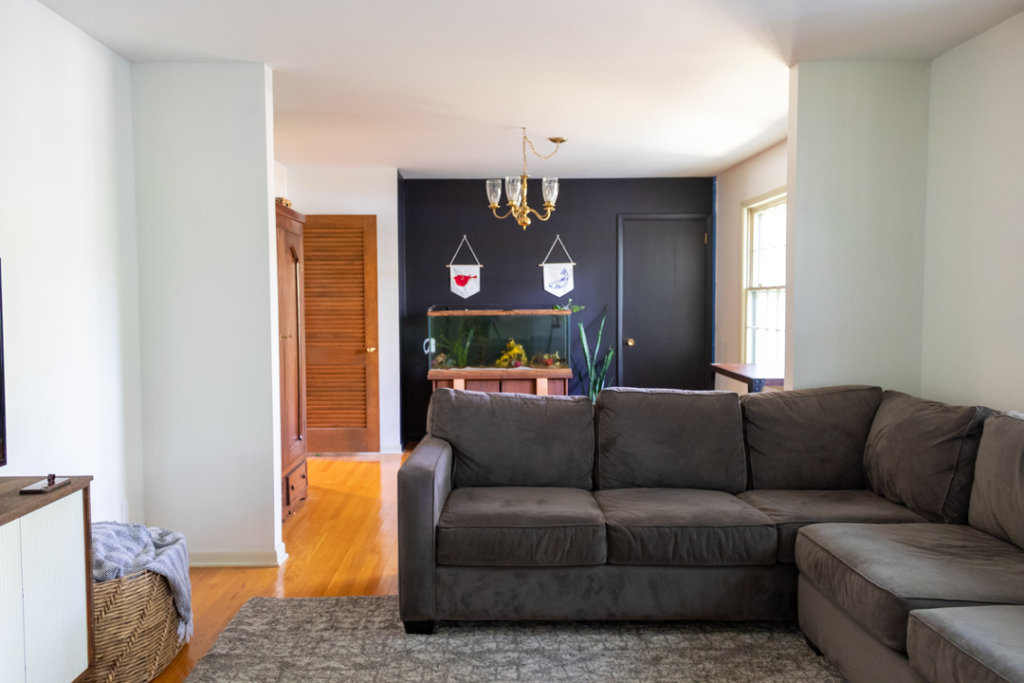 Even though this wall is a little too bare now, it just feels so nice to be surrounded by fresh white walls. We don't get a lot of natural light in this house because the yard is so shaded, so the white definitely helps brighten things up.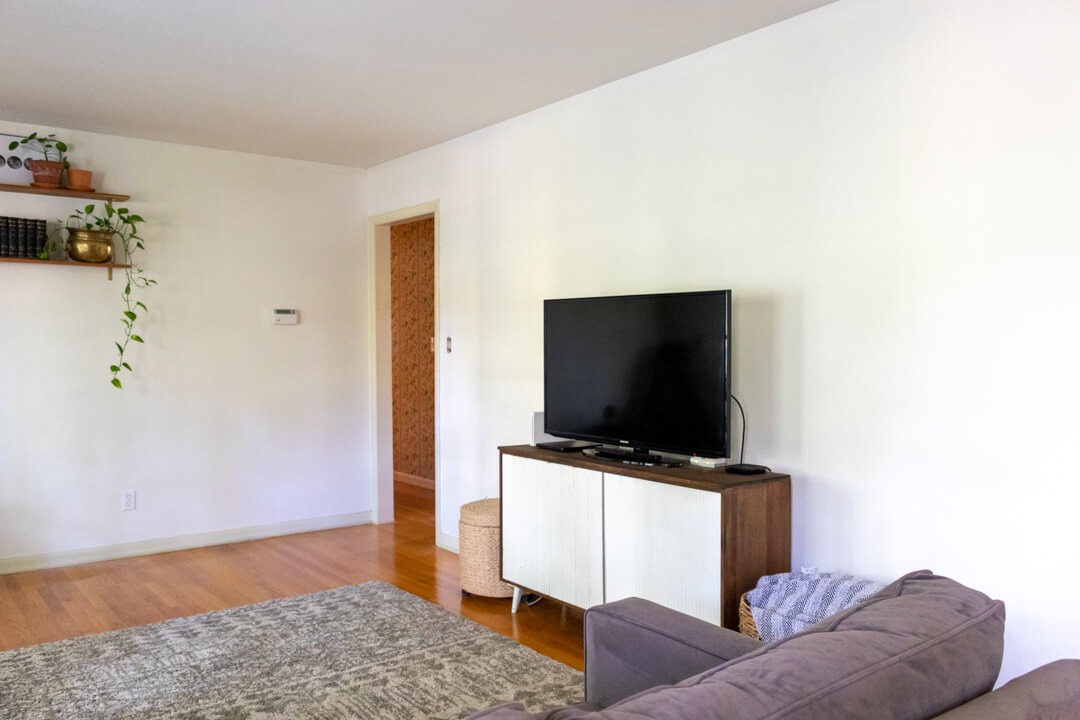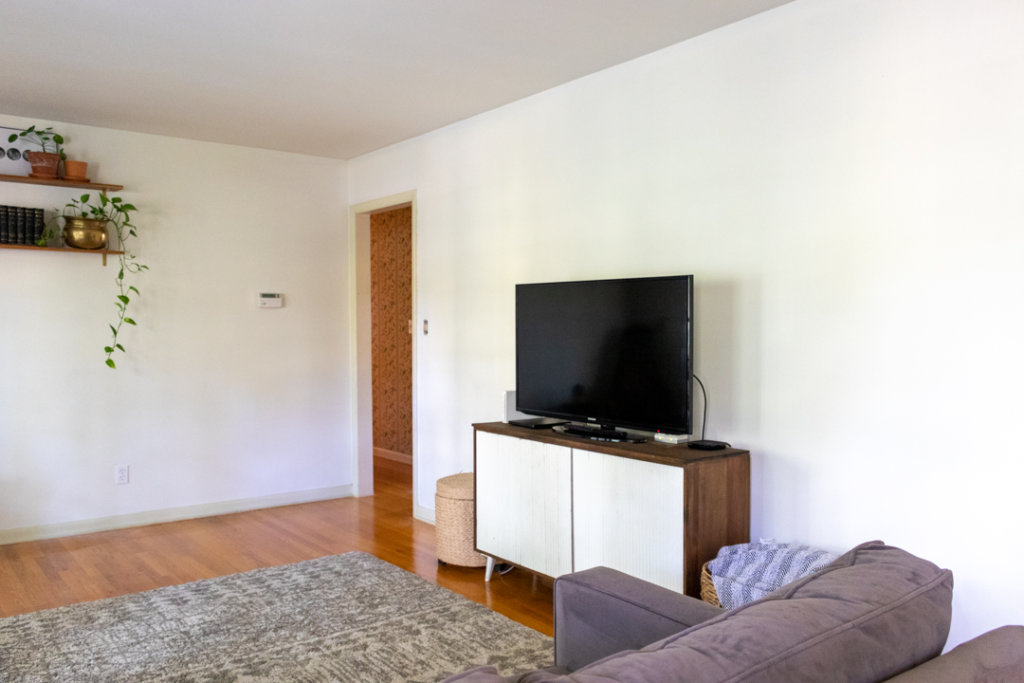 All in all, I'm so glad I was able to do this living room refresh, and I'm exciting to keep working at it over the next few weeks to make it even better!