It's finally fall, and now that the weather is getting cooler and pumpkins are for sale everywhere, I thought it'd be fun to do a little modern home tour! This year has been a big year for home decor in our house. I tend to move slowly with home design choices, and finally our home isn't feeling as empty. We have more furniture than we ever have before. For fall I did something a little unconventional and decided to experiment with pink. Take a look at my modern fall home tour.
I've used affiliate links to link to some of my favorite products.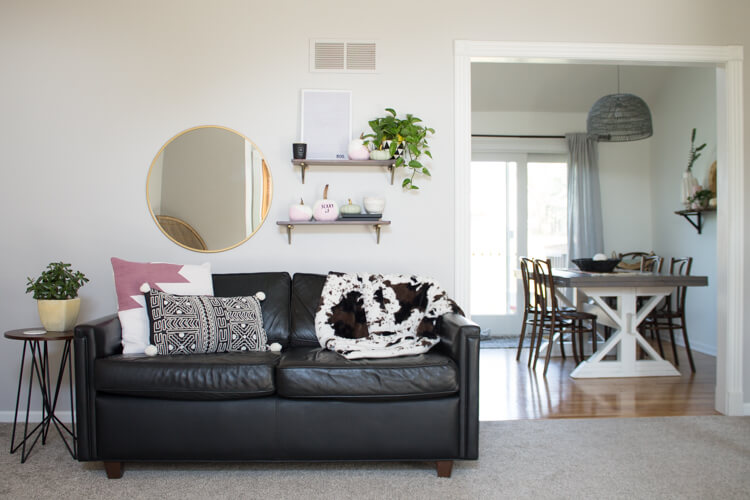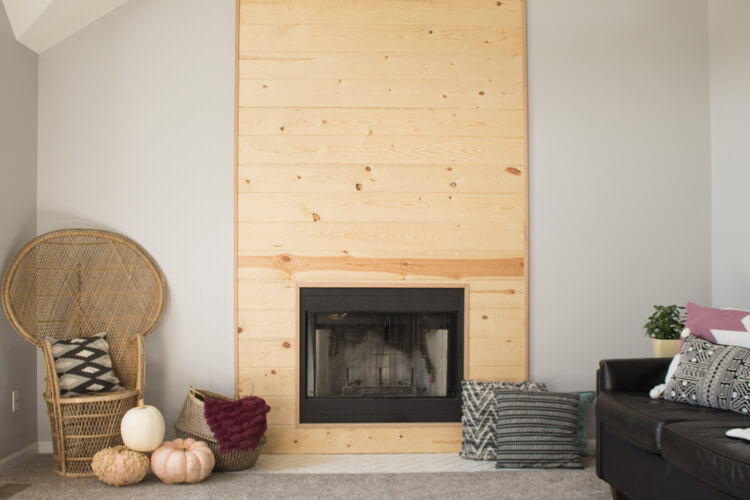 We live in a tri-level home, so when you walk in our door, you see what I consider our formal living room and our kitchen/dining area. These are basically the only areas of our home I decorate at this point. Our shiplap fireplace is to your left when you walk in.
So for fall this year, I mainly just added a few extra cozy touches, some pumpkins, and some splashes of pink to experiment with adding in a new color. I was inspired by the pillow you can see on the couch (from Homegoods) and I decided to see just how far I could take it without spending a ton of money on new decor. Playing around with pink was fun and I and was even able to find some pink pumpkins!
The Living Room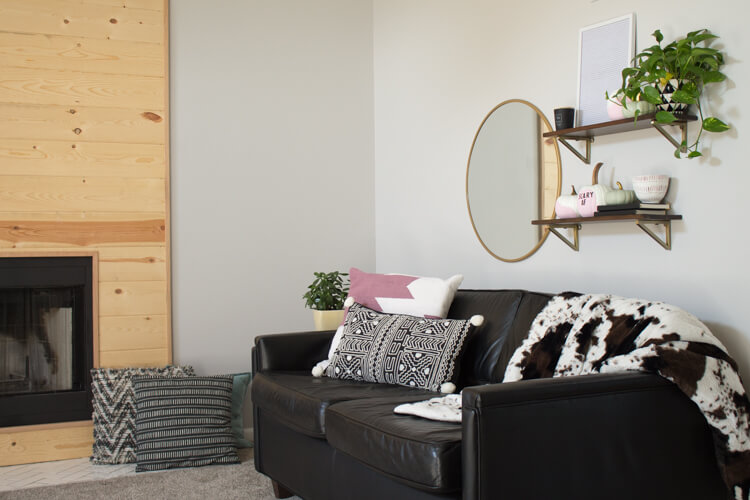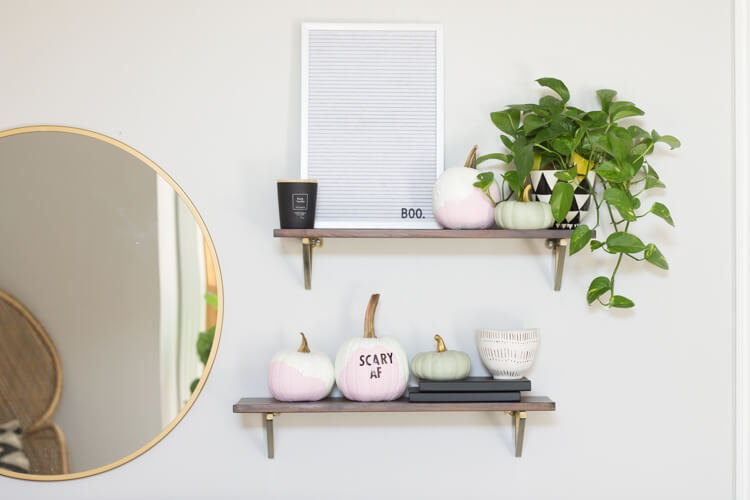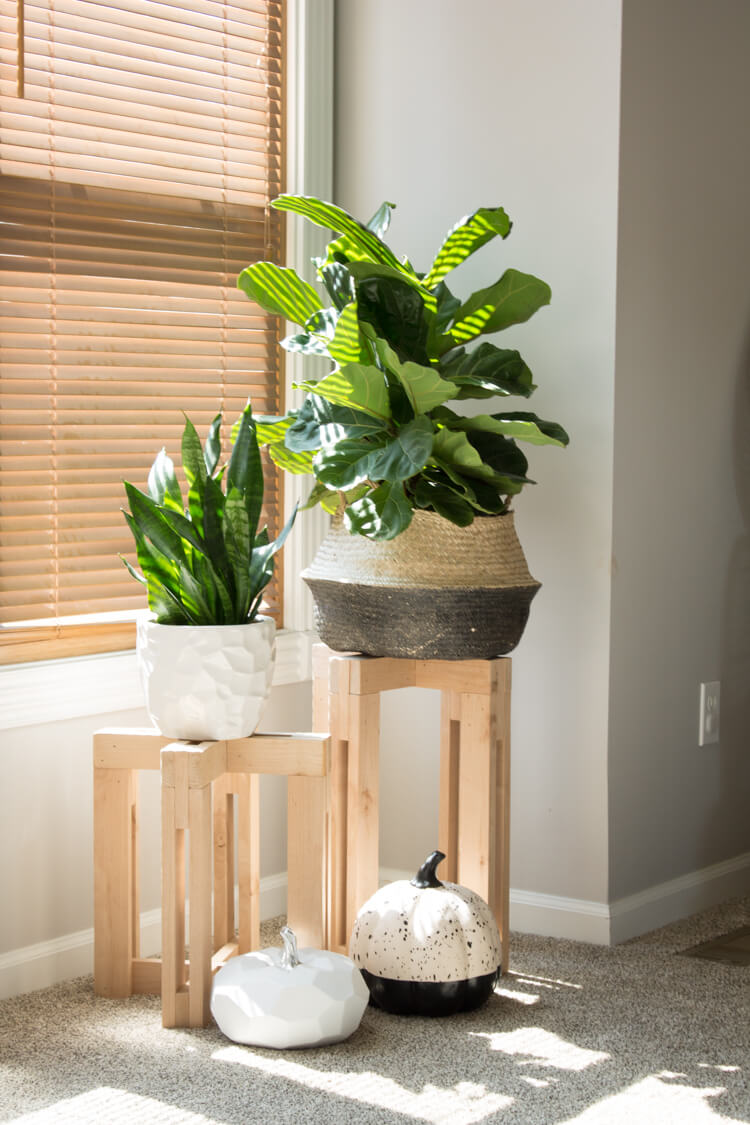 I found that I really liked balancing out the pink with quite a bit of black and white. And green plants of course :) Here's a tutorial for those sassy pumpkins you see on the shelves. The letter board is white instead of black – but it's just $10 and here's a link to the shelves. I have a great article about styling shelves if you need some tips. In fact I referred to it myself to style the live edge shelf in the dining area.
The Kitchen
I don't add seasonal decor to our actual kitchen, because I feel like the less clutter on the counters the better, but I do usually have a couple fall scented candles out. The ledge above our sink is my favorite spot to keep a few plants – and they love the lighting there.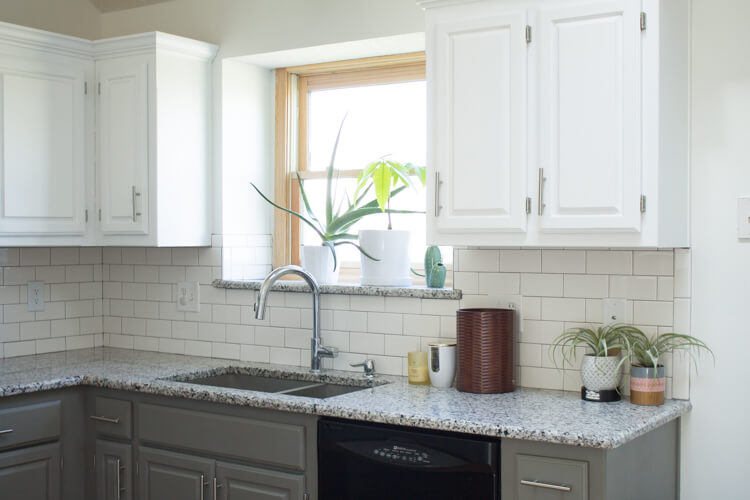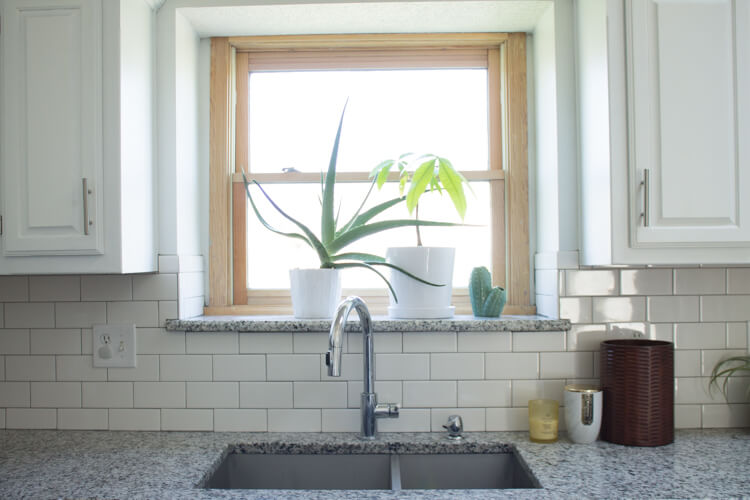 The Dining Area
The dining space is another fun one to add decor to. It's super simple to switch out decor on our table and the live edge shelf behind it. For fall I replaced the plant that normally acts as a centerpiece with a wool table runner and a woven basket full of pumpkins (and a skull, ha!). The textures are heavier and cozier and help give our home a warm feeling.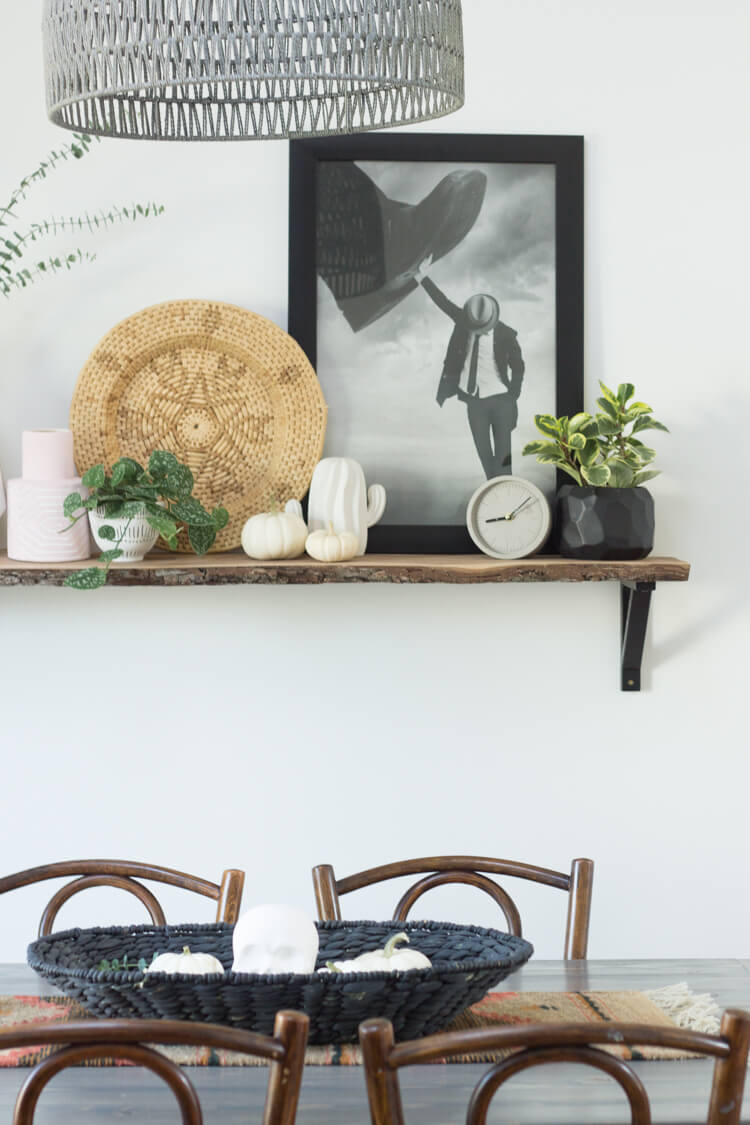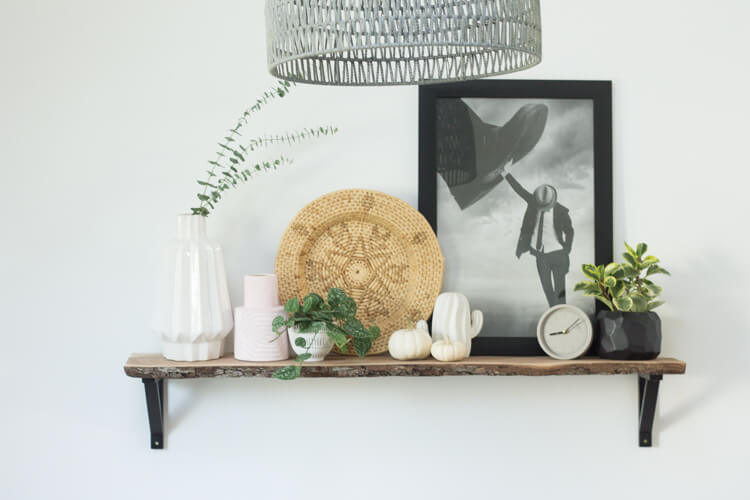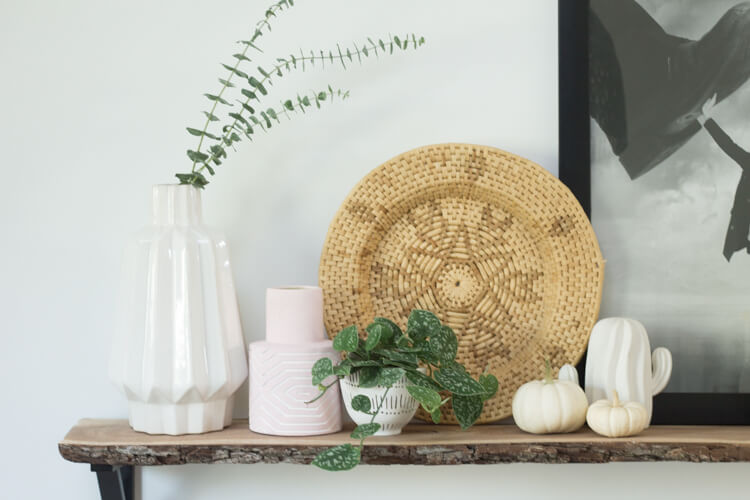 The two vases and the little bowl with the plant in it are all from Target. Get the pink vase here, the others are from other collections that aren't available anymore. The picture is from At Home, the clock is from Homegoods, and the other little trinkets are from local vintage shops. I picked up that woven tray for just $3!
So those are the main areas of our home I decorate for the seasons. I mainly just added a few pumpkins here and there, switched out some things for heavier textures and rearranged a few things! Easy peasy.
I hope you enjoyed my modern fall home tour!
[embed_popupally_pro popup_id="7″]
If you liked it, pin it!