Fall is one of the most popular seasons. The mild weather and the natural wonder of changing leaves make it a favorite time of year for many people. As a result, decorating our homes with fall décor is an annual trendy pastime.
The popularity of fall decorating has led to the expansion of available décor options. Standard fall décor in classic colors is always a solid choice. But going outside of those standards has gained momentum as decorating styles evolve.
Thankfully, many alternatives are available for your autumn decorating desires, regardless of style or price point.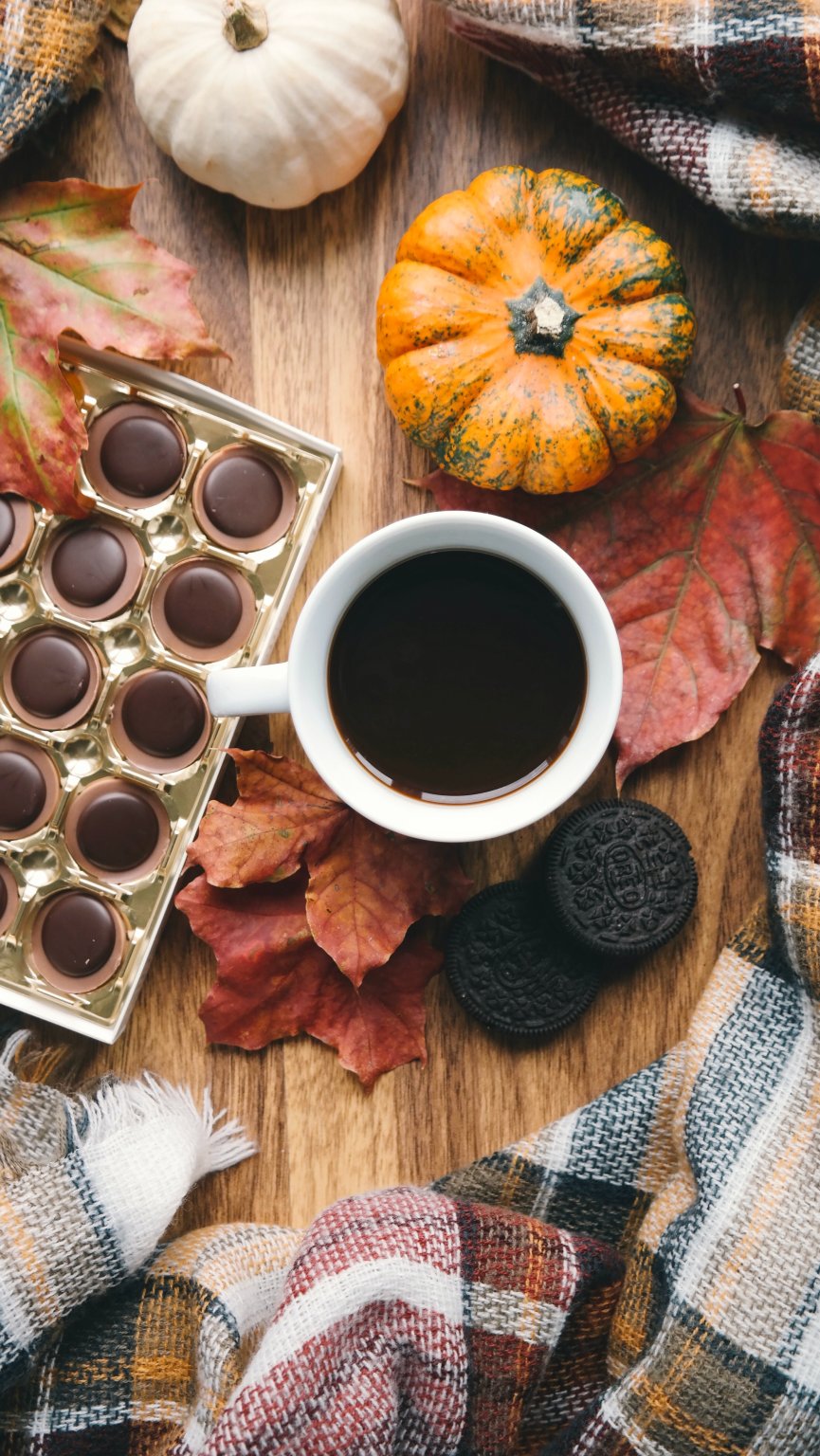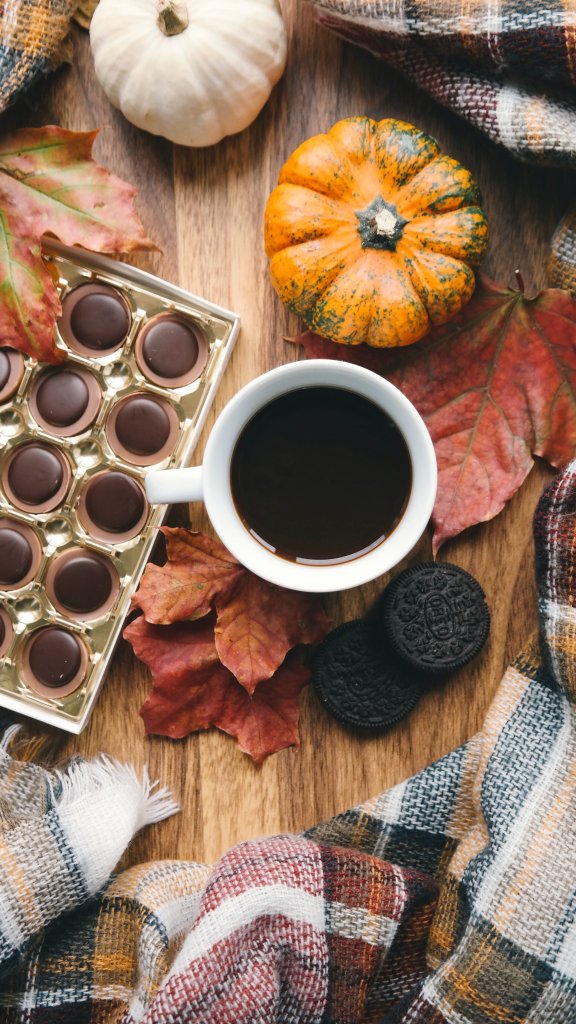 Symbols of Fall Decor
Pumpkins
Does it get any more quintessentially fall than a pumpkin? The lowly pumpkin may be the official fall symbol, making it an excellent element to exploit in all your autumn decorating plans.
Of course, using real pumpkins from the grocery store, garden store, or a local pumpkin patch is always on brand. However, there are some drawbacks – especially if you live in warmer climates where fall weather doesn't kick in until after Halloween.
A rotting pumpkin is the last thing you want on your front porch or home.
Artificial pumpkins are plentiful at home décor and craft stores; some are incredibly lifelike. There are various sizes, shapes, and colors of faux pumpkins, from classic round orange examples to the "heirloom" varieties. The latter is often a green or blue shade and sometimes lopsided in shape.
And there are DIY or upcycled versions of pumpkins to consider for your décor, too. DIY pumpkins from pieces of scrap wood or fabric (such as velvet) are perennial favorites in decorating circles. But upcycled pumpkins are just as enjoyable with endless sources of inspiration: books, glass bottles, embroidery hoops, wooden bowls, picture frames, and flowerpots are just a few examples of items that can become pumpkins.
Leaves
Leaf peeping is a classic fall activity that appeals to everyone of all ages. The spectacular colors deciduous trees take on each autumn are breathtaking. And fall leaves are a beloved symbol of Fall to incorporate into your décor.
Real leaves can be collected and preserved to use for craft projects. And craft stores sell excellent faux versions to use in décor projects. Using leaves in wreathes is very fashionable throughout the autumn.
But there are less obvious ways to incorporate leaves into your fall decorating. Creating "leaves" from other materials, such as paper, book pages, and fabric, is crafty. Leaf stencils make it easy to paint leaves on your projects – such as picture frames and decorative signs.
Apples
Like pumpkins, apples are synonymous with Fall. If you live where apples can grow, you know how popular apple picking is as a fall activity.
So, incorporating apples in your autumn décor is a no-brainer and a nice break from all things pumpkin. Artificial apples are less common at home and craft stores but are available for your centerpieces and wreath-making.
Apples can also be made by upcycling small items such as yogurt or baby food jars with paint, a stem, and a couple of leaves. Indeed, anything small and round can likely be repurposed into apple décor with ingenuity and a few craft supplies.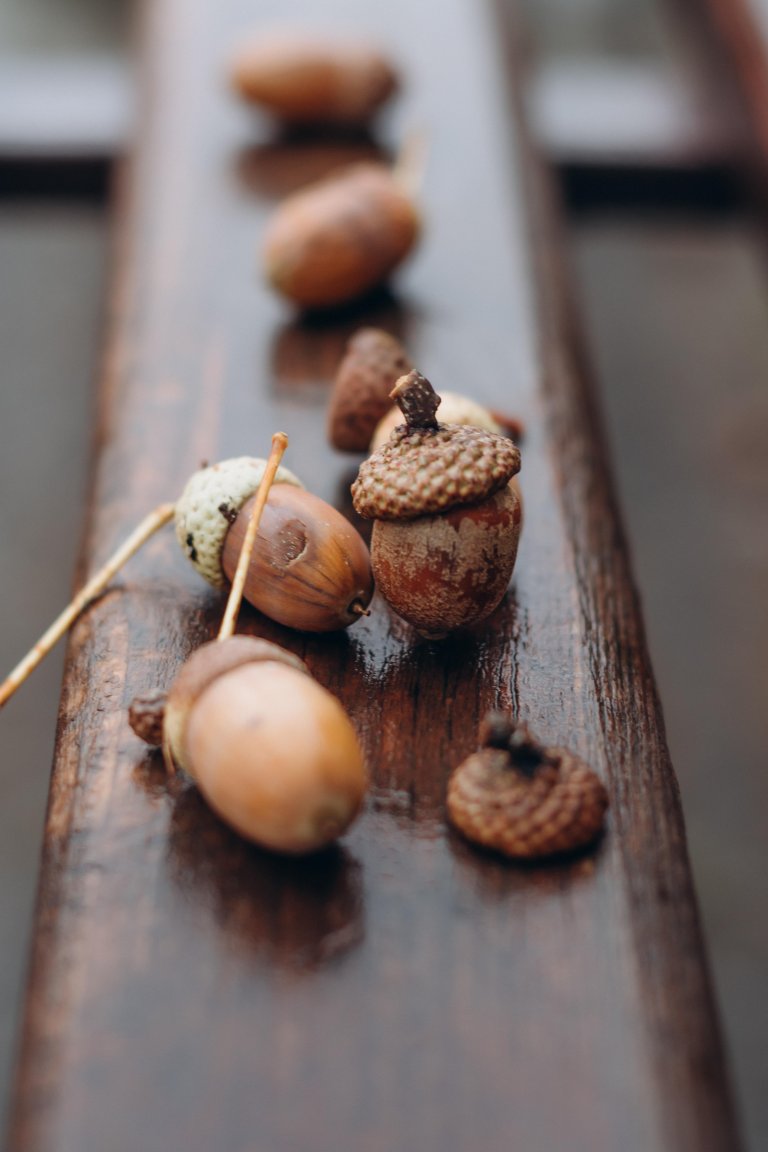 Acorns
Like fall leaves, acorns are a natural element that accompanies decorating for autumn. Real acorns from oak trees are plentiful and easy to collect for craft projects.
Real acorns should be baked on low for 2-3 hours before using as a fall decoration. Then, they are a lovely way to fill bowls and jars for harvest-inspired décor.
Crafty people enjoy making acorns, too. Acorn shapes cut from fabric or felt are easy to embellish decorative pillows. And plush acorns are a three-dimensional craft to use throughout Fall.
Plaid
The most ubiquitous pattern of Fall is plaid, primarily found in wool and flannel fabrics. As cooler weather arrives during Fall, we turn to cozy fabrics to keep us warm. And often, those fabrics come in plaid.
From plaid pillows and throw blankets to plaid napkins on your table, there are many ways to add plaid around your home. Crafting with flannel shirts is an inexpensive way to create plaid décor. You can wrap glass candleholders with flannel for a cozy touch or add a flannel ribbon to guest towels for Fall décor in the powder room.
There are even plaid-style stencils available which make painting plaid easier than ever! This approach is ideal for anyone who wants to add the look of plaid to one-dimensional projects, such as signs or even small pieces of furniture.
Feathers
Decorating with feathers has become very popular recently, particularly during Fall. Adding feathers to fall flower arrangements is an easy way to get in on this trend. You can also use feathers for other fall crafts, such as wreath-making.
If you'd rather not use real feathers, you can create artificial feathers from fabric or felt. More realistic faux feathers may also be made by using twine and string.
School Supplies
While not as commonly used in Fall decorating as other elements, the concept of "back-to-school" is always associated with the fall season. Vintage school supplies, such as old typewriters, globes, and wooden school desks, are a unique way to decorate for the season.
Upcycling ideas for school supplies can be as simple as a vase filled with colored pencils or a garland made with vintage flash cards.
The start of the school year also coincides with football season. Incorporating elements of football is a unique way to celebrate Fall. Adding these nostalgic pieces (such as school colors and actual footballs) to your decor can be a meaningful way to welcome the fall season.
Thanksgiving
While including some of the standard symbols of Fall (pumpkins, leaves, etc.), there are Thanksgiving-specific symbols to remember. Cornucopia, turkeys, and Indian corn are often added to fall décor to accentuate the holiday.
Finding Supplies for Fall Decor
There are numerous sources of fall décor, depending on your style and budget.
Home Stores
Perhaps the most common source of fall décor is department and home décor stores or boutiques. They will likely have an impressive selection of trendy fall décor for various styles. 
Craft Stores
Craft stores offer plenty of basic or simple fall decor options towards the end of summer. But they will also provide many Fall decorating supplies, like previously mentioned items. Craft stores are great if you enjoy personalizing your seasonal décor or making some of it yourself.
Thrift Stores
Head to a thrift store or two for a thriftier and possibly less conventional approach to fall décor. While traditional décor options may be on their shelves, the thrift store is where upcycling dreams begin. Perusing the houseware section is a great place to look for items that can be upcycled into autumn decorations.
Books are a great place to start for paper crafts. Picture frames can become a unique and unorthodox wreath on your front door. And there may be something completely unexpected you can upcycle into a pumpkin, apple, or acorn.
The thrift store is also great for looking for ancillary décor pieces, such as figurines that complete your mantel or dining room table centerpiece. 
Nature
The outdoors, including your backyard, is a great place to seek out natural elements evocative of Fall. And if you're on a budget and have access to natural areas, you'll be able to find free decorating supplies.
Leaves, branches, acorns, and tall dried grass are perfect for fall décor. You can add them to vases, bowls, and wreaths. Or you can incorporate them into craft projects, such as using branch pieces as stems on a fabric pumpkin.
Recycling Bin
Let's not overlook the recycling bin, which is often a forgotten source of DIY supplies. Your recyclables might be useful when creating DIY fall décor from jars to cardboard.
Clear glass bottles are a great item to upcycle into vases for florals and dried stems, such as pampas grass. And they are easy to spray paint in autumn colors to highlight your seasonal décor. 
Thin cardboard, such as cereal boxes, is ideal for creating cardboard leaves. Deconstructing the box turns it into heavy cardstock where you can trace and cut out leaf shapes for many decorative craft projects.
Making The Most Out of Your Fall Decor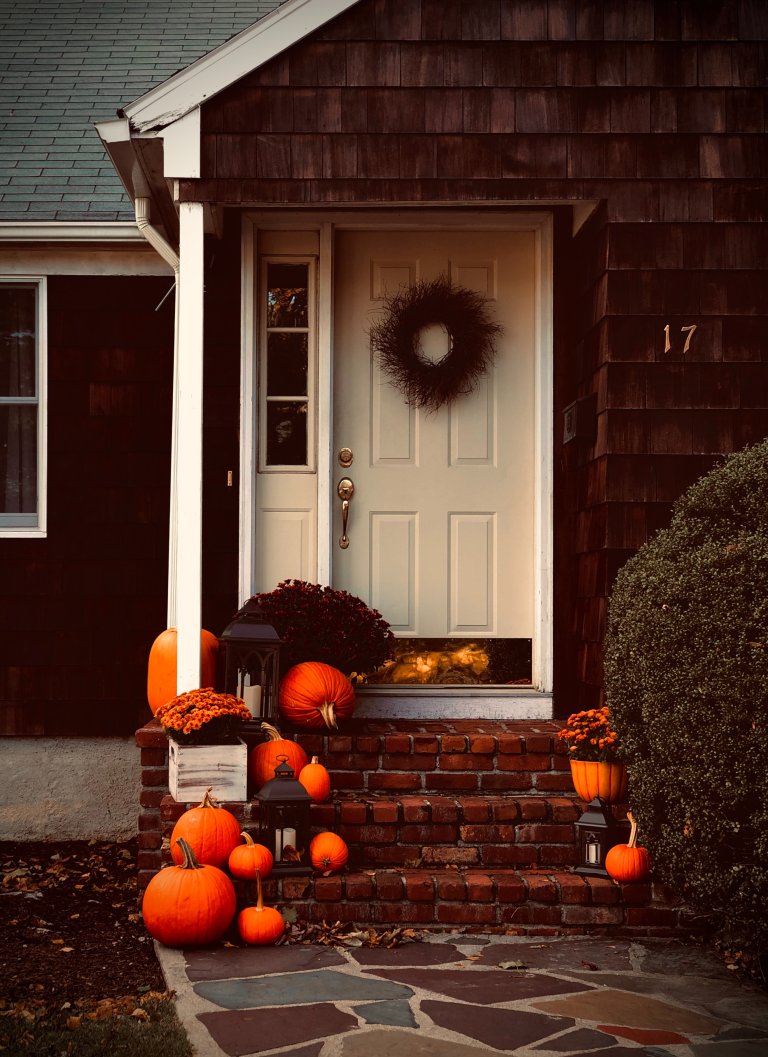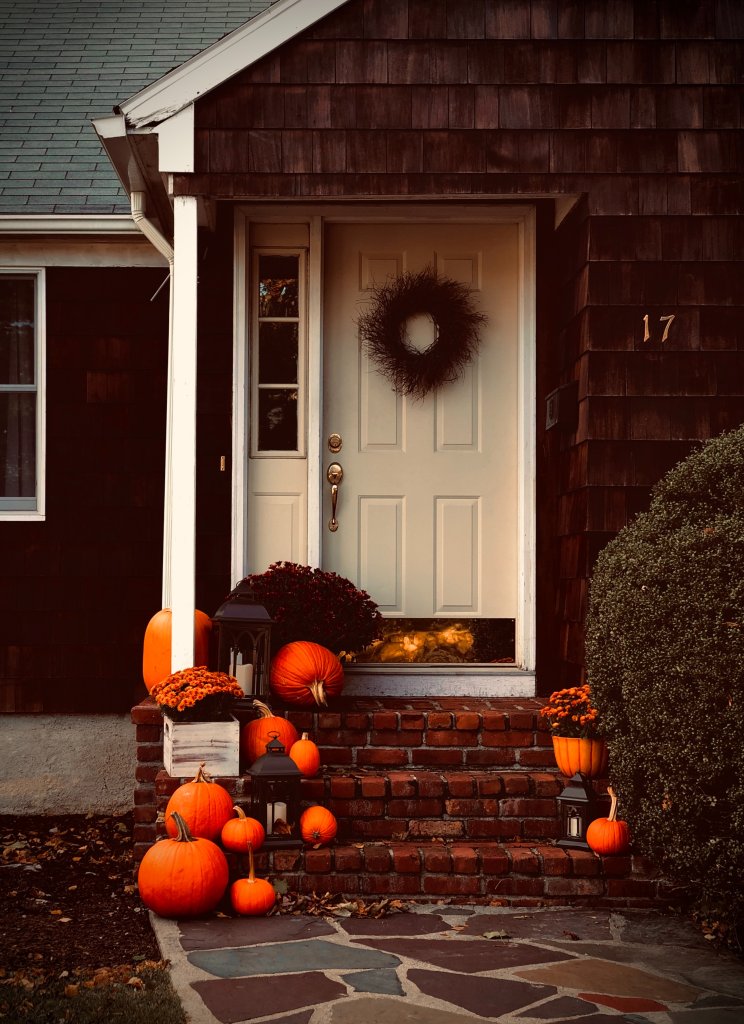 One of the best parts about fall décor is that you can continue to use it or repurpose it for many months. This is beneficial for your bank account and efficient in terms of décor storage during the rest of the year.
Some pieces of Fall décor can be used as Halloween decorations. Artificial pumpkins, in particular, can be temporarily decorated as jack-o-lanterns in October. Wooden signs painted for Fall can be turned over and decorated for Halloween or winter holidays. Decorative signs serve double duty and are an excellent way to stretch resources.
Natural elements, such as acorns and pinecones, can continue to be used during winter. For example, artificial snow can be added to a bowl of pinecones.
Ultimately, there are many ways to celebrate the fall season in your home and on your porch. Much of the décor can be personalized for your preferred style and taste, and you may be able to reuse it for other holidays and seasons, as well.
This article originally appeared on Wealth of Geeks.