Check out this fun basement guest room makeover – a simple revamp of a dark room to make it more modern and inviting! And learn about which mattress I chose to ensure guests get the best night of sleep in my Emma mattress review!
This is a sponsored post written by me on behalf of Emma-Sleep. All opinions are 100% mine.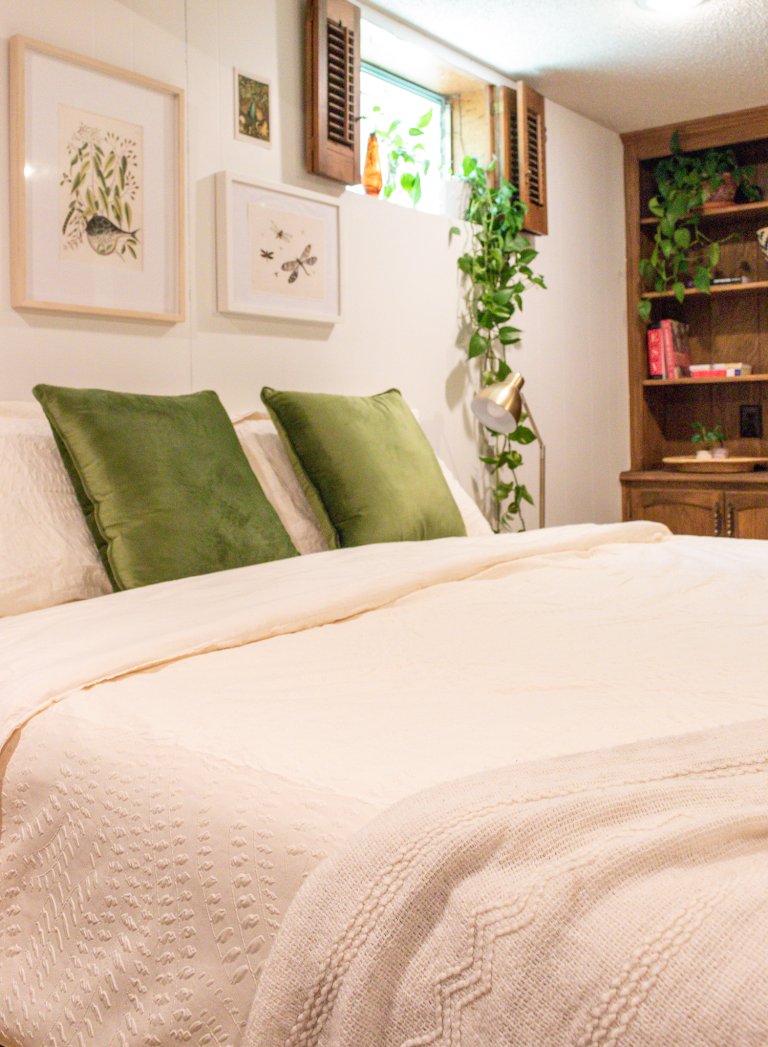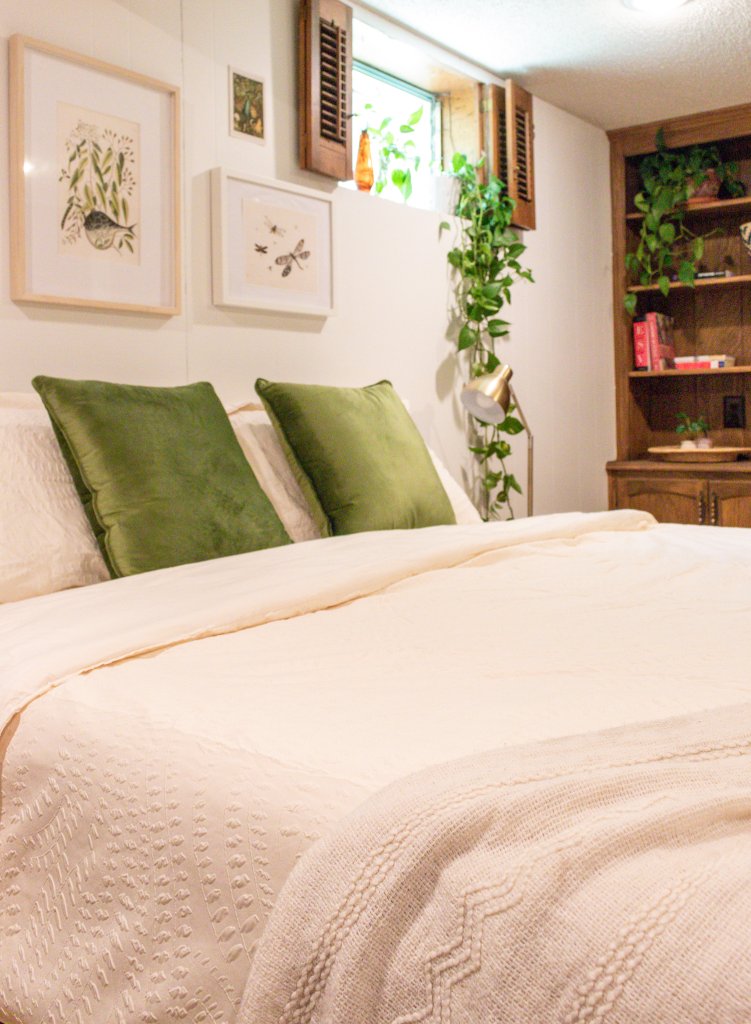 So far our fully finished basement has been pretty underutilized. There's a living space, kitchen, bedroom and bathroom down there but it's mostly been used as storage. I'm working to get it cleaned up and make it a little more homey in case we have family or friends stay over. There have been a couple occasions lately where the extra space would have been handy, so it seemed like a good time to get the guest room set up properly in case it's ever needed.
Guest Room Before and After
The guest room started out pretty dark and outdated but with a couple days of work, I'm pretty proud of how it turned out!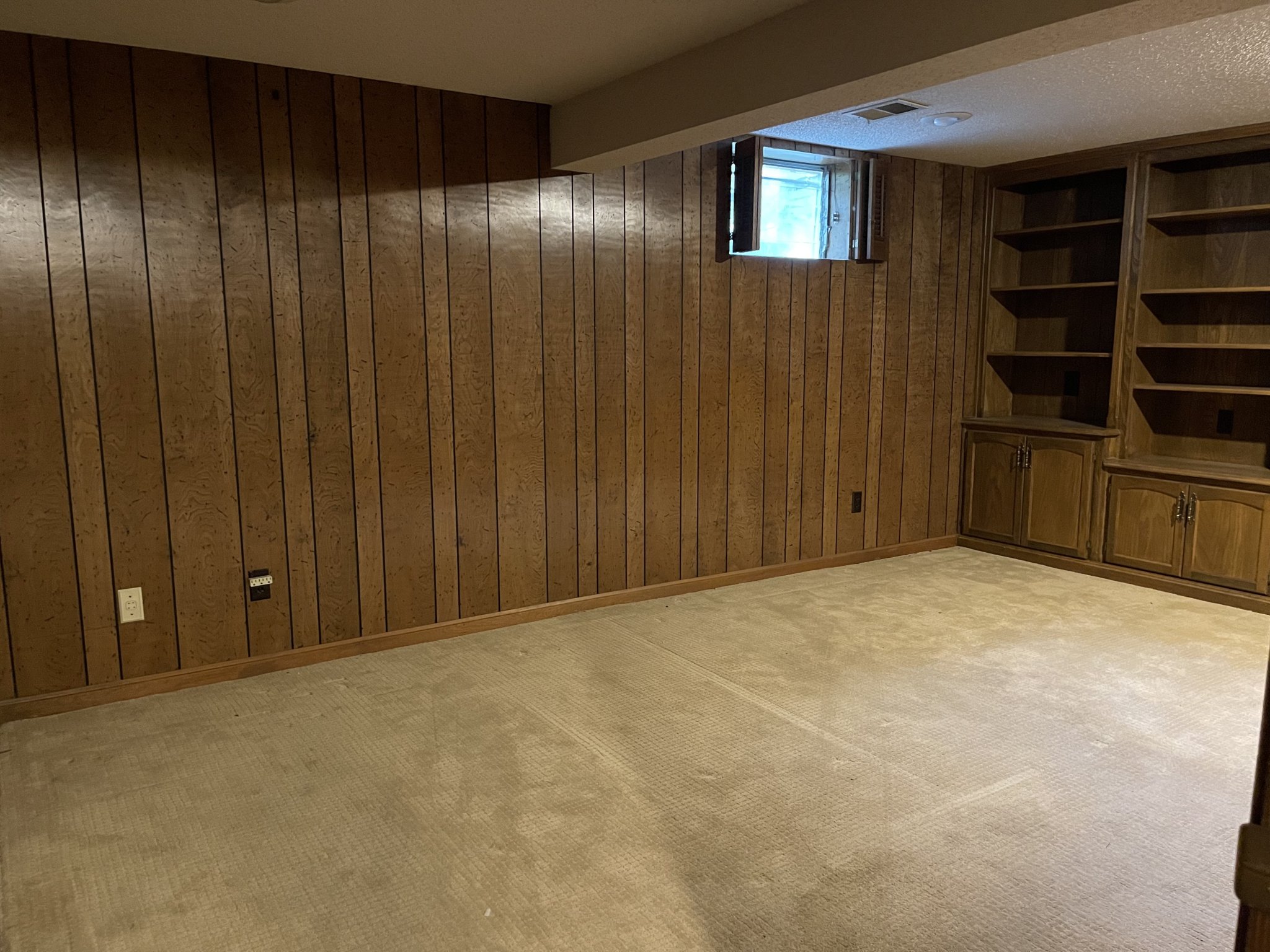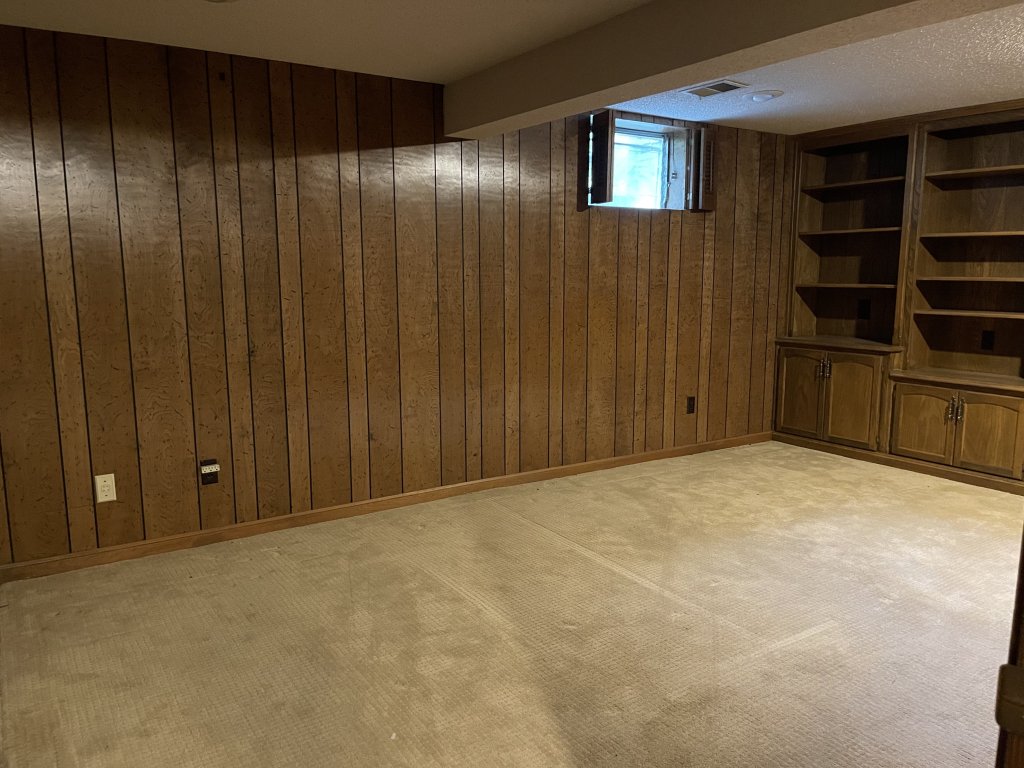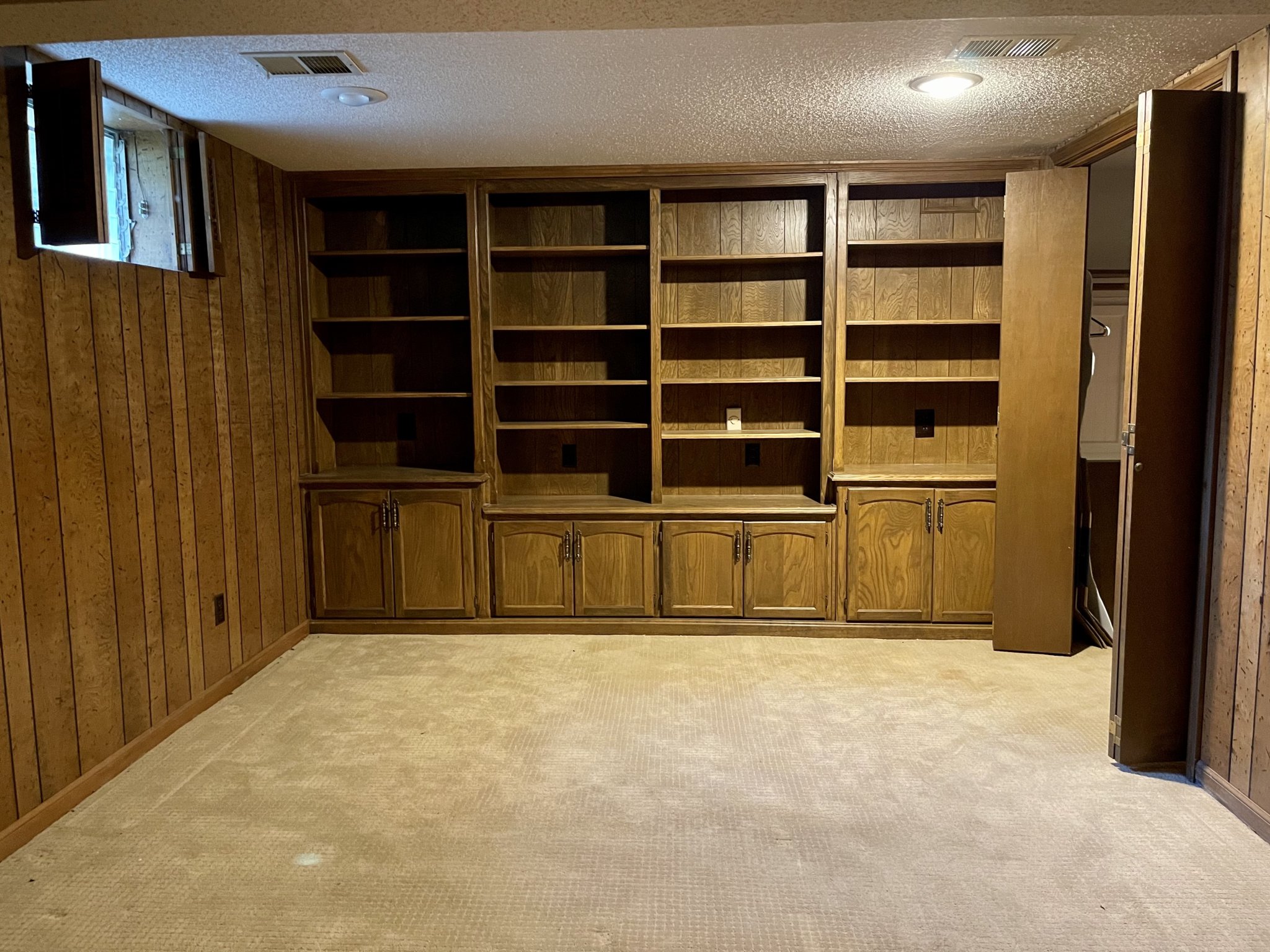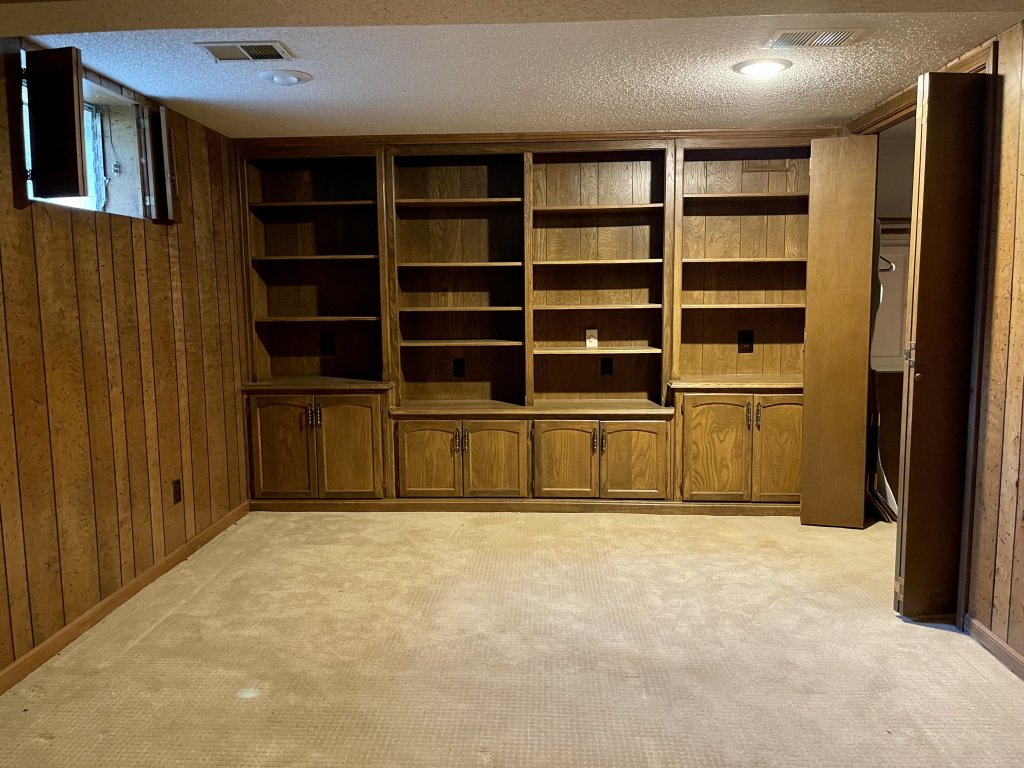 I LOVE how the after turned out. Painting the paneling white really made all the difference! Originally I thought I'd also paint the built ins – but I'm not sure it's necessary now that I see the impact the painted paneling makes.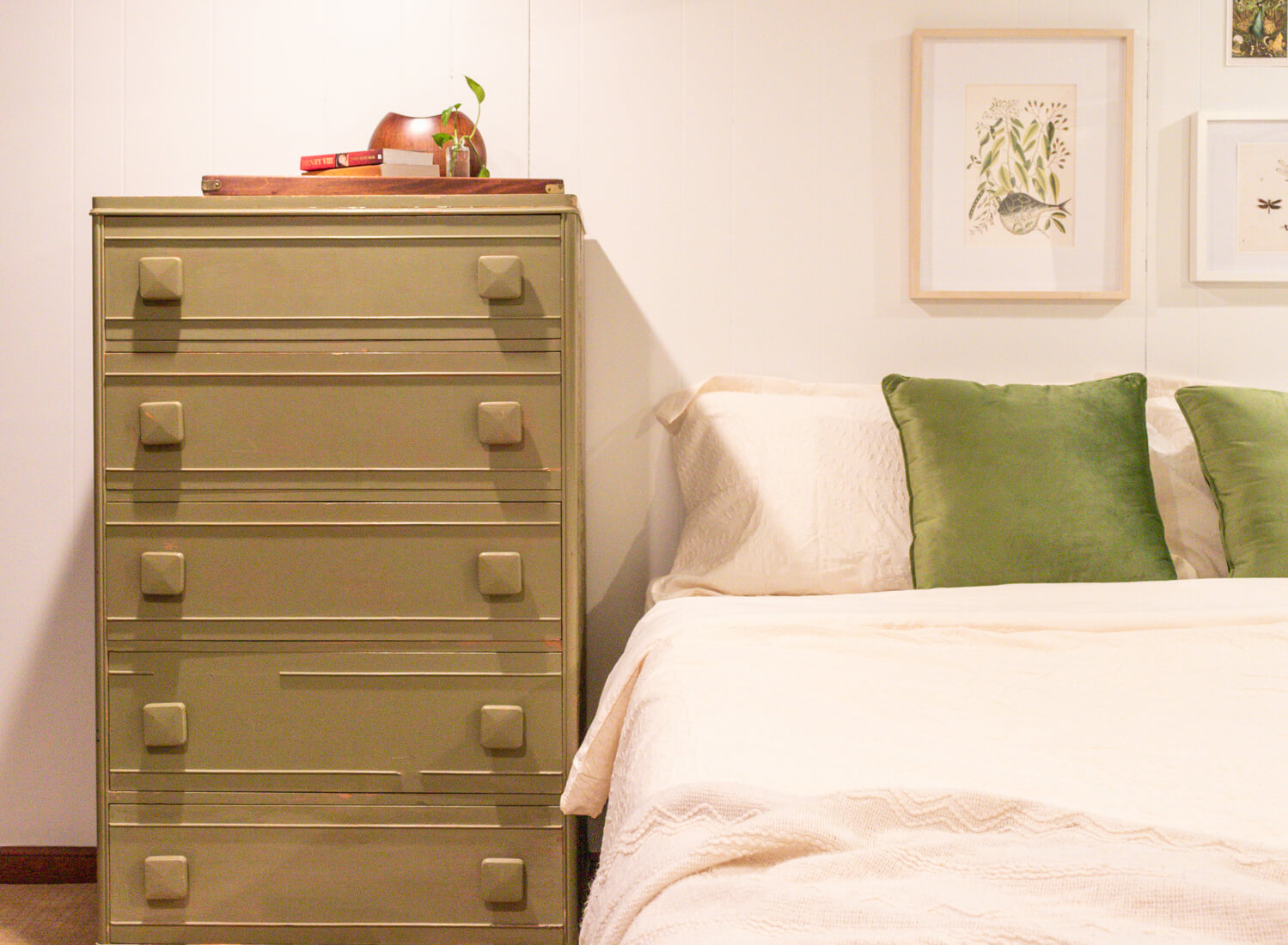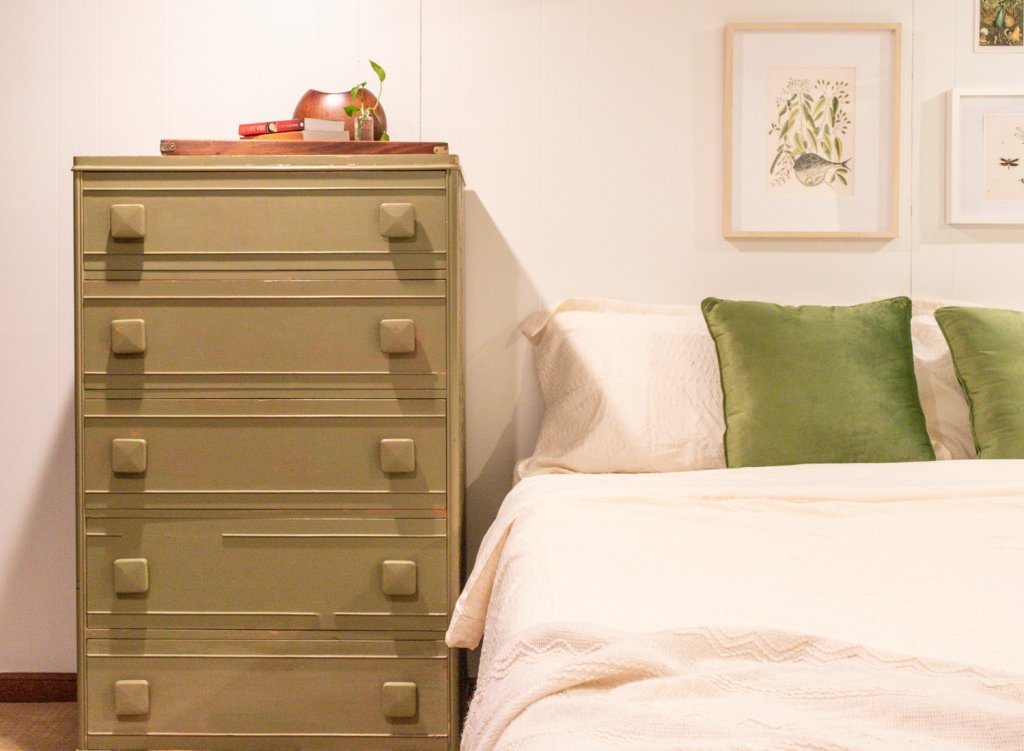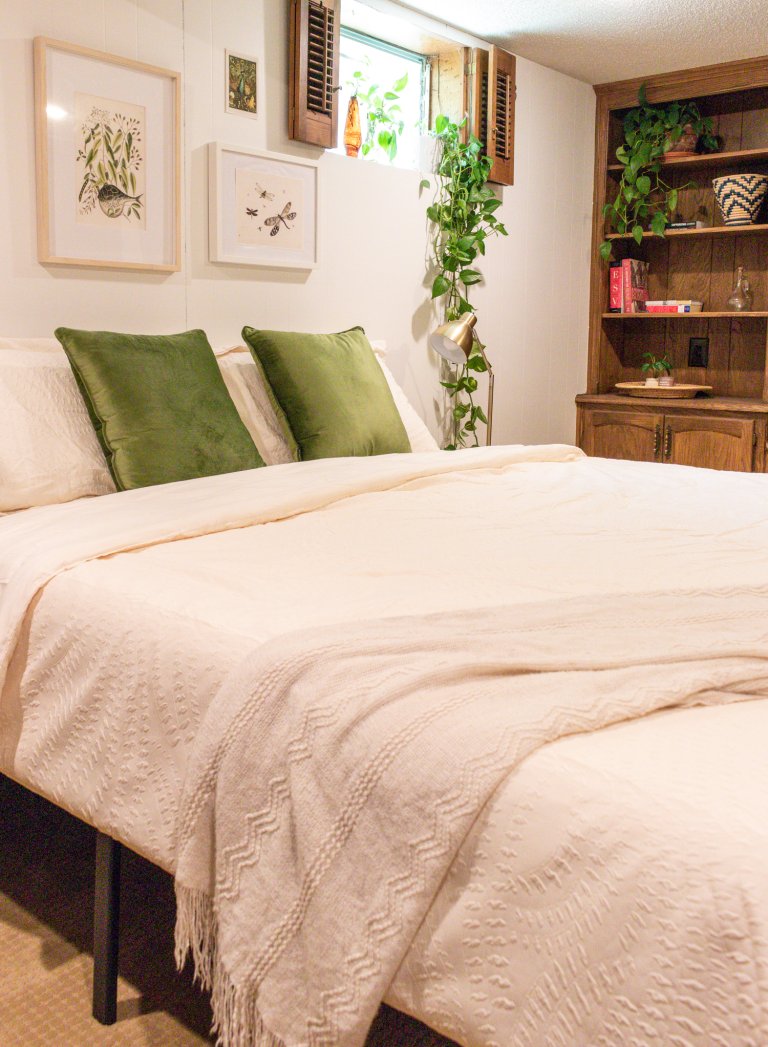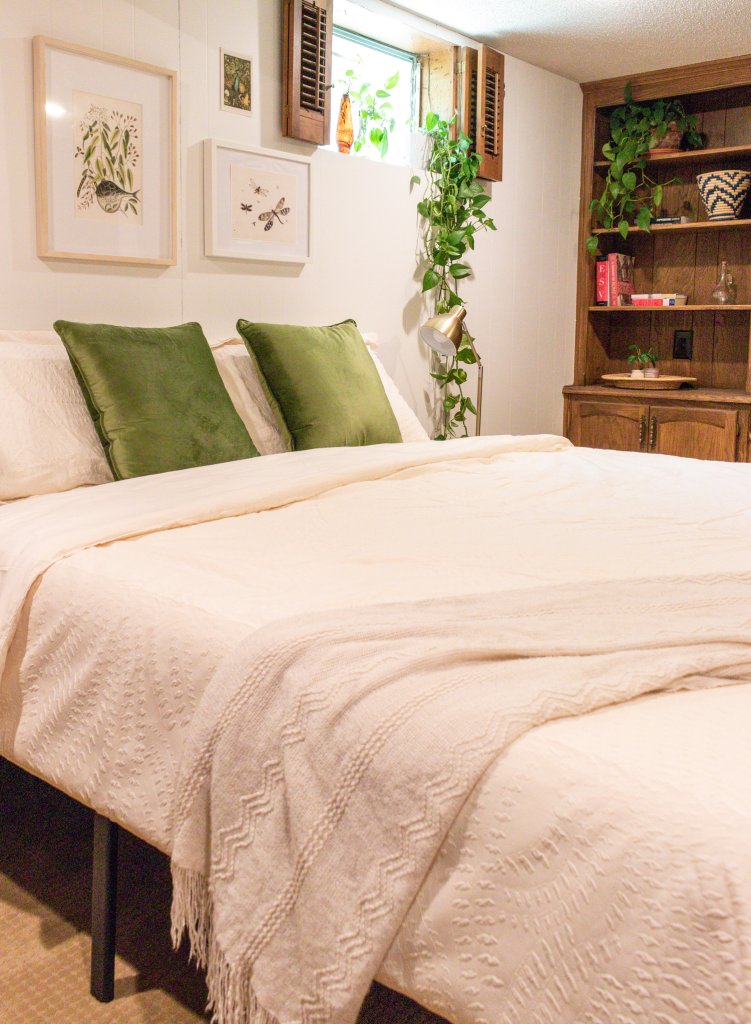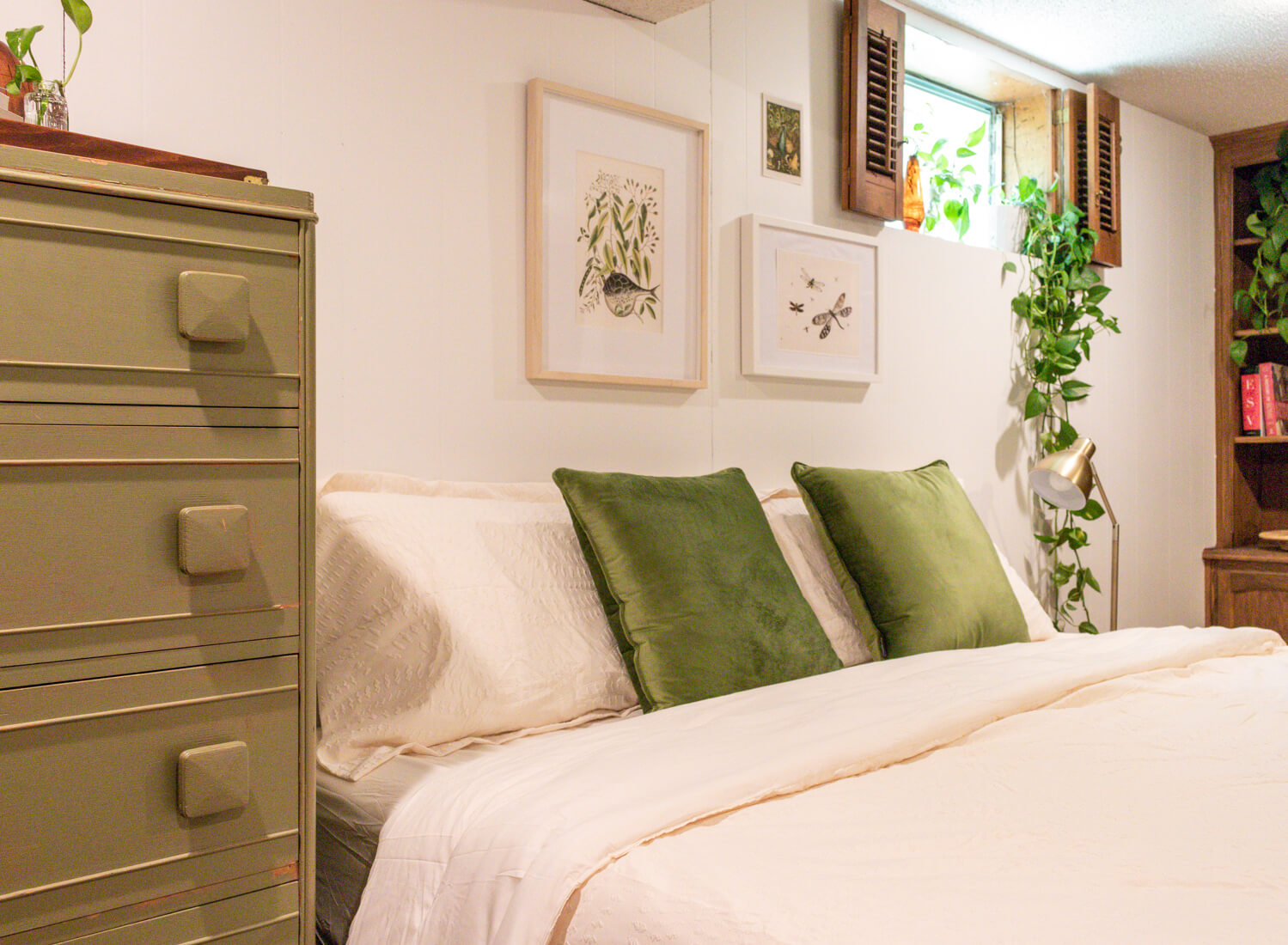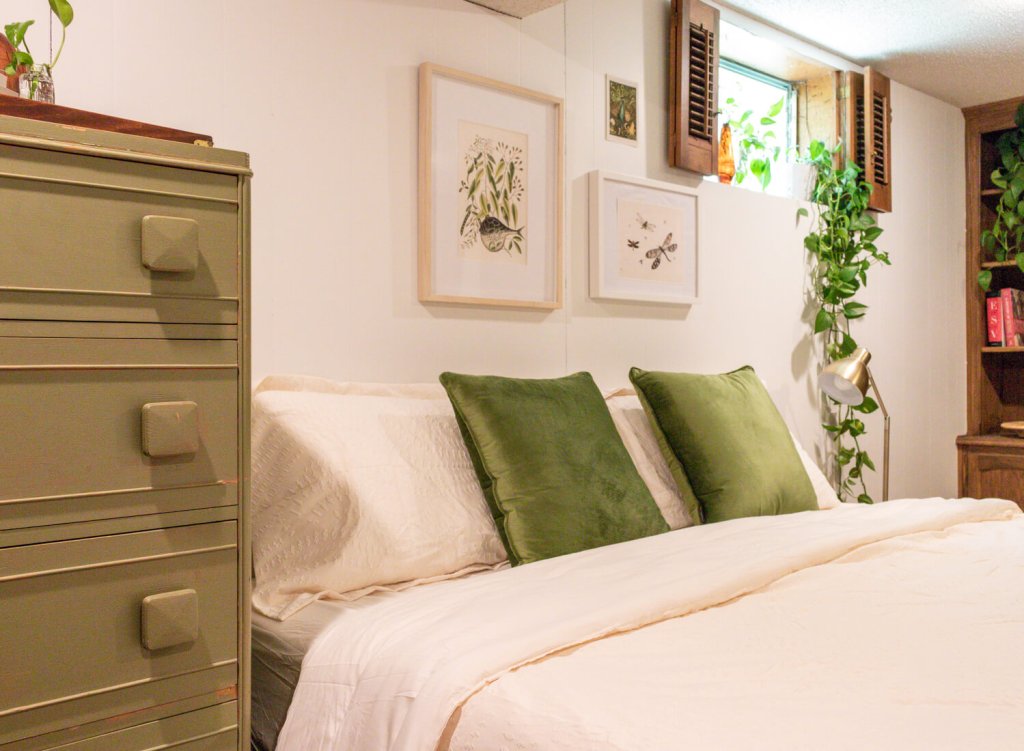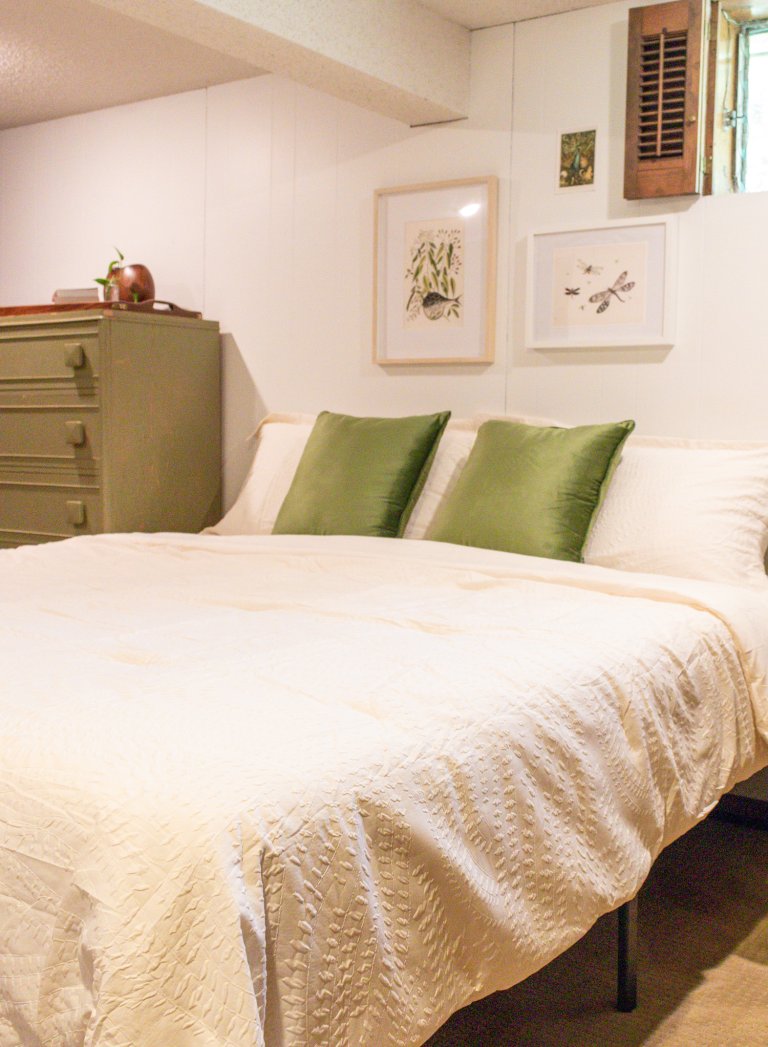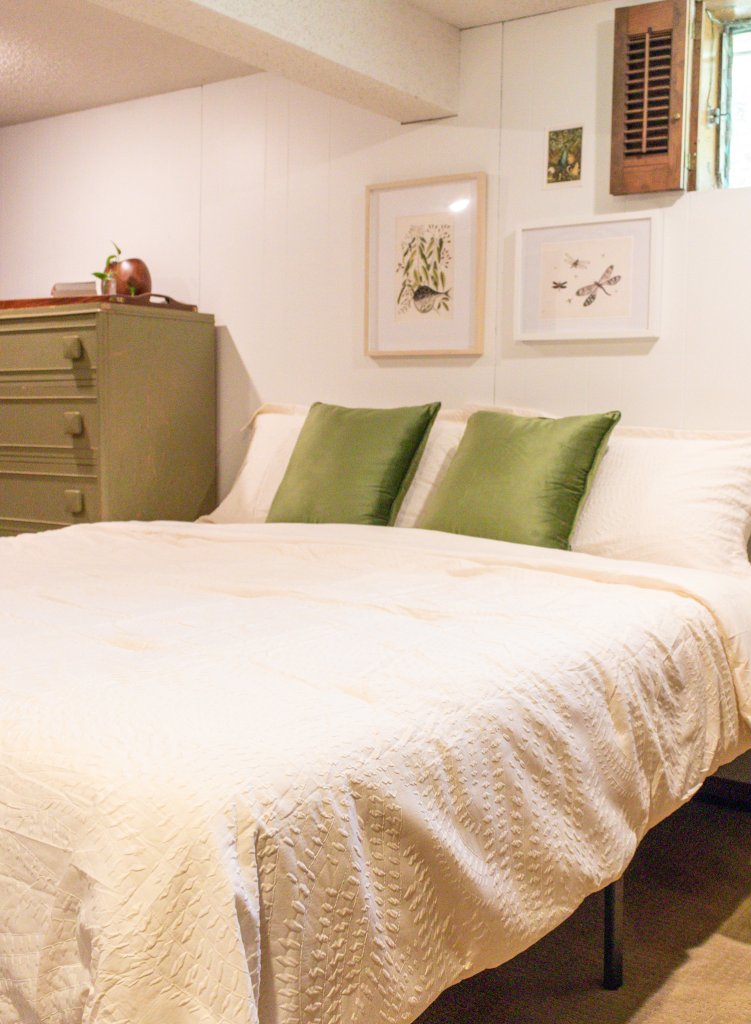 Emma Mattress Review
The Emma mattress came within a few days of ordering – a super quick and easy ordering process! This mattress is the CliMax Mattress – a hybrid mattress with climate regulation and cooling technology that boasts zero motion transfer.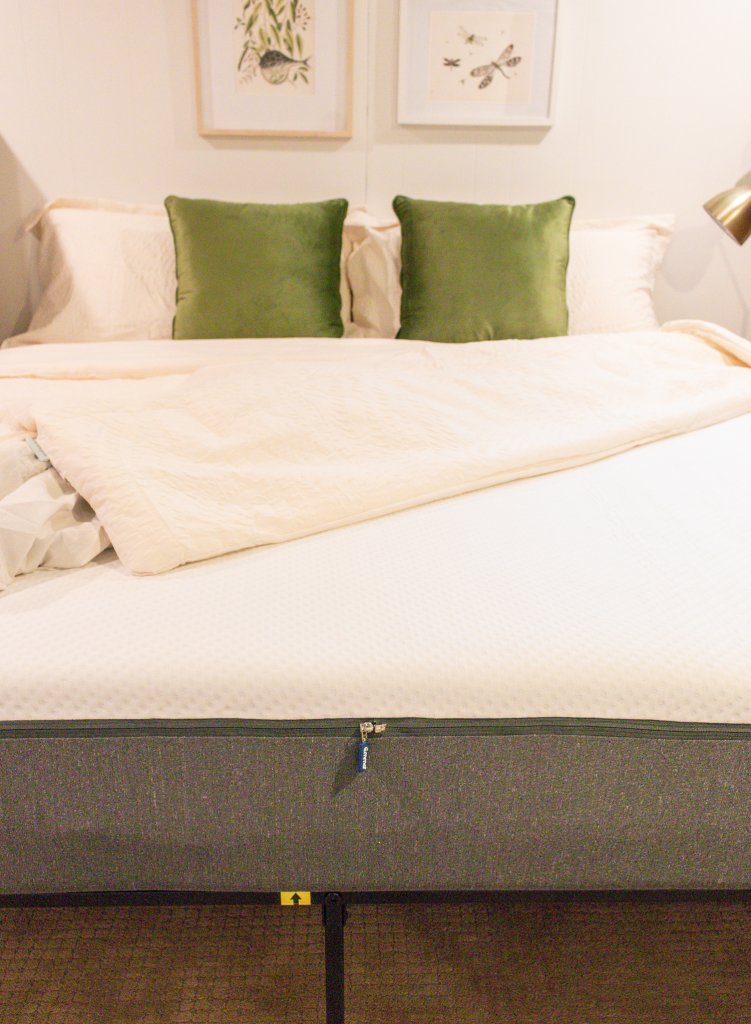 Ordering and Unwrapping Your Emma Mattress
All Emma mattresses are super easy to order online and can be delivered straight to your door. They come in a box, and while a bit heavy, are super easy to get inside and to your bedroom. The box is compact and can easily fit through small or narrow spaces. While you can definitely get it in on your own, if you have a dolly handy, I recommend using it to make the process even more simple.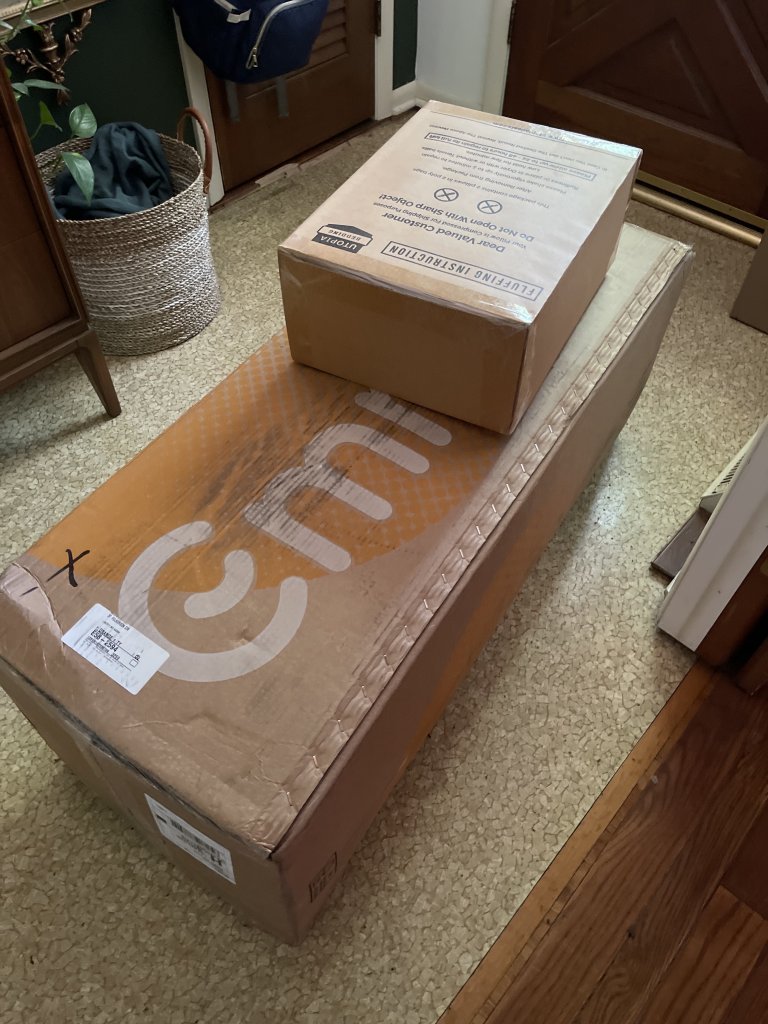 As soon as you get the box in the room, just open the box and cut the outer layer of plastic off the mattress. It will start to decompress a bit more, and you can easily unfold it onto your bed frame (I would recommend having that set up before unboxing) and then carefully cut the final layer of plastic to let it fully expand.
Some other things that make the Emma Mattress an easy choice? Delivery is free and you have an entire year to try it out. Ordering a mattress online may feel a bit unreliable, but Emma offers a 365-night trial and a 10 year warranty, making this process risk-free.
Emma CliMax Mattress Features
The Emma CliMax is the middle tier mattress offered by Emma, with a medium firmness. It offers more cooling technology than the Original but doesn't have the firmness adjustability of the Shift. For people without custom sleeping needs, the CliMax is still a premium mattress that offer plenty of support and zero motion transfer (as tested out by my two kids who immediately jumped on the mattress as soon as it was safe to do so).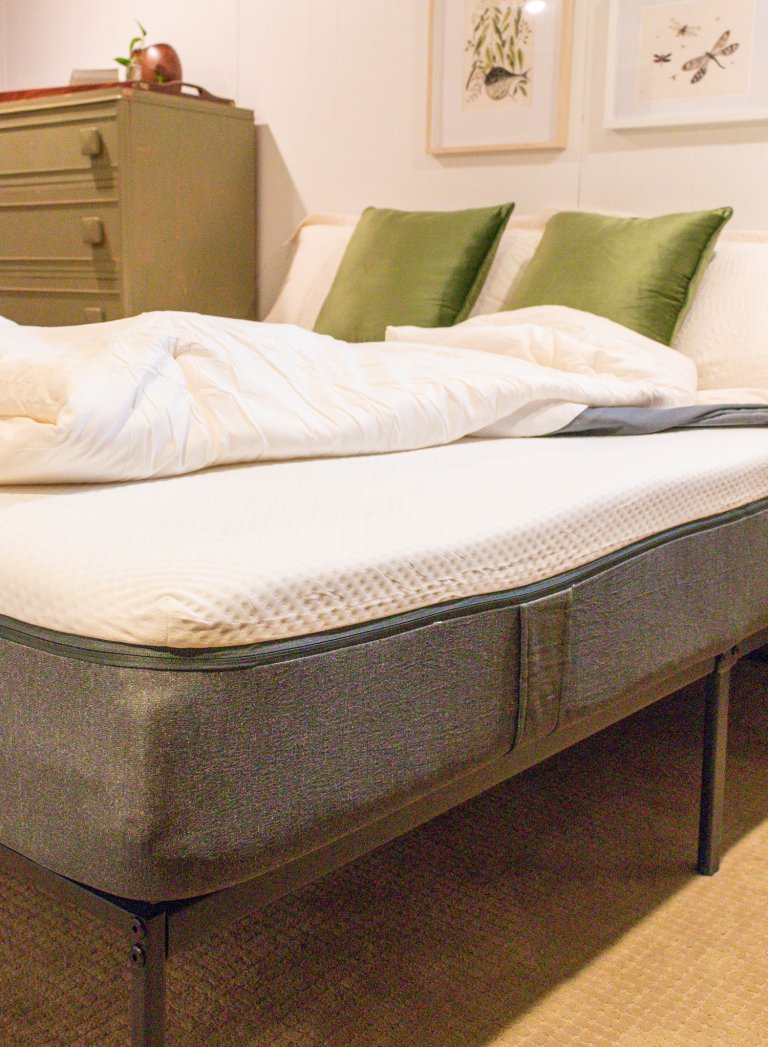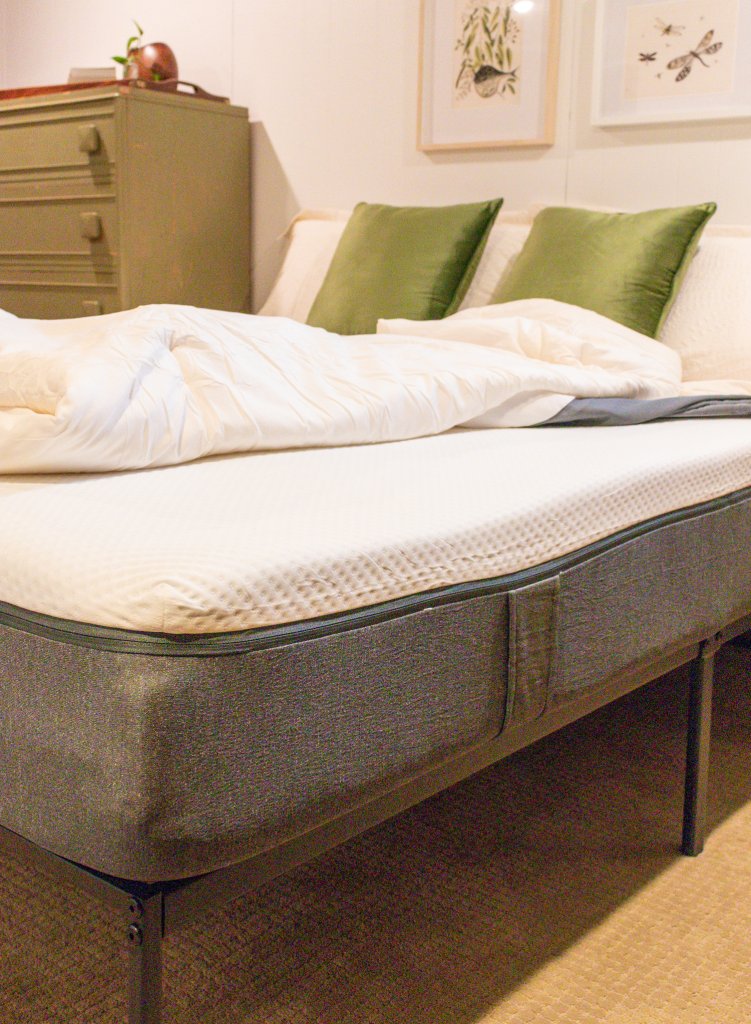 On the mattress itself, I love the way it has a removable top cover that can be washed if needed. I also got the additional mattress cover to keep everything clean. A must with kids for sure! And I was pleasantly surprised to see the mattress came with built in handle straps to make moving the mattress a breeze. The original set up was easy straight out of the box, but if we ever move or switch around furniture, those handles will be super handy!
Emma Climax Mattress Technology
The Emma Climax Mattress is made up of six layers. The top layer is plush, moisture wicking and washable. The second layer is made up of a cool foam that dissipates body heat from the mattress and limits transfer motion so you can sleep even if other people in the bed are moving around. (Anyone else cosleeping not by choice?) The third layer is the one that provides pressure relief for your head, shoulders, back and hips. Next is the layer that consists of 100 individually wrapped springs that provide even more support to make the CliMax Mattress comfortable for sleepers of all shapes and sizes. The fifth layers adds extra support around the parameter so the foam mattress holds it shape and provides support as you get out of bed. And finally the HRX (High Resiliency Extrabase) provides counter pressure, designed to keep your spine evenly aligned in any sleeping position.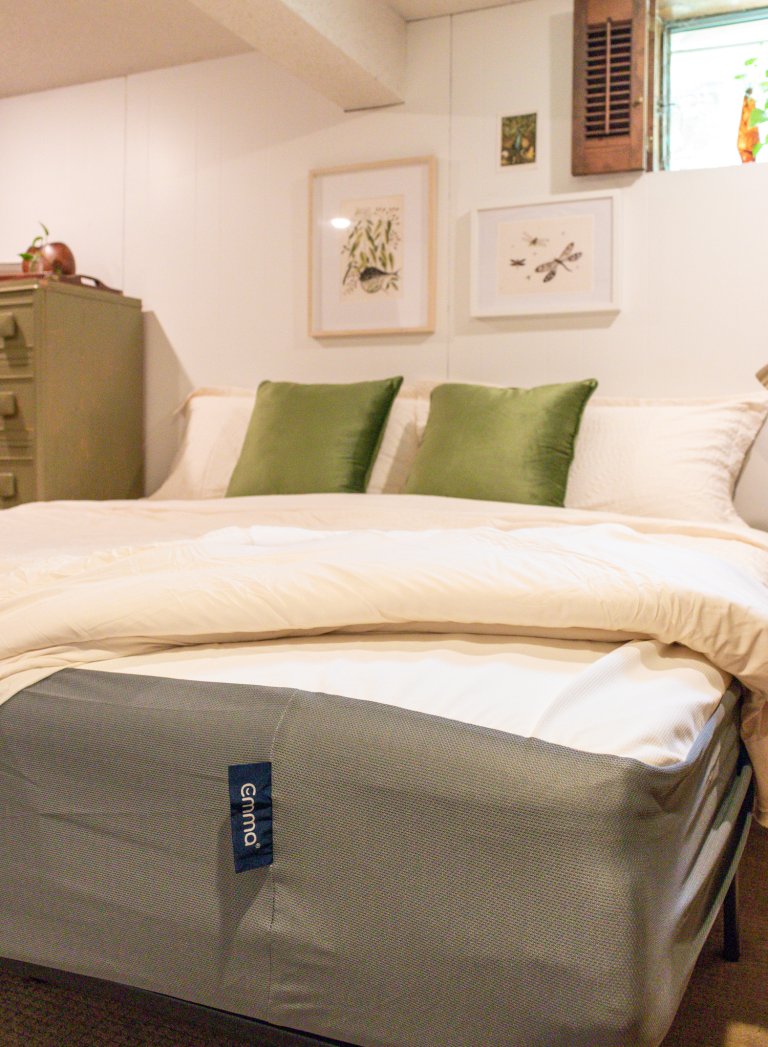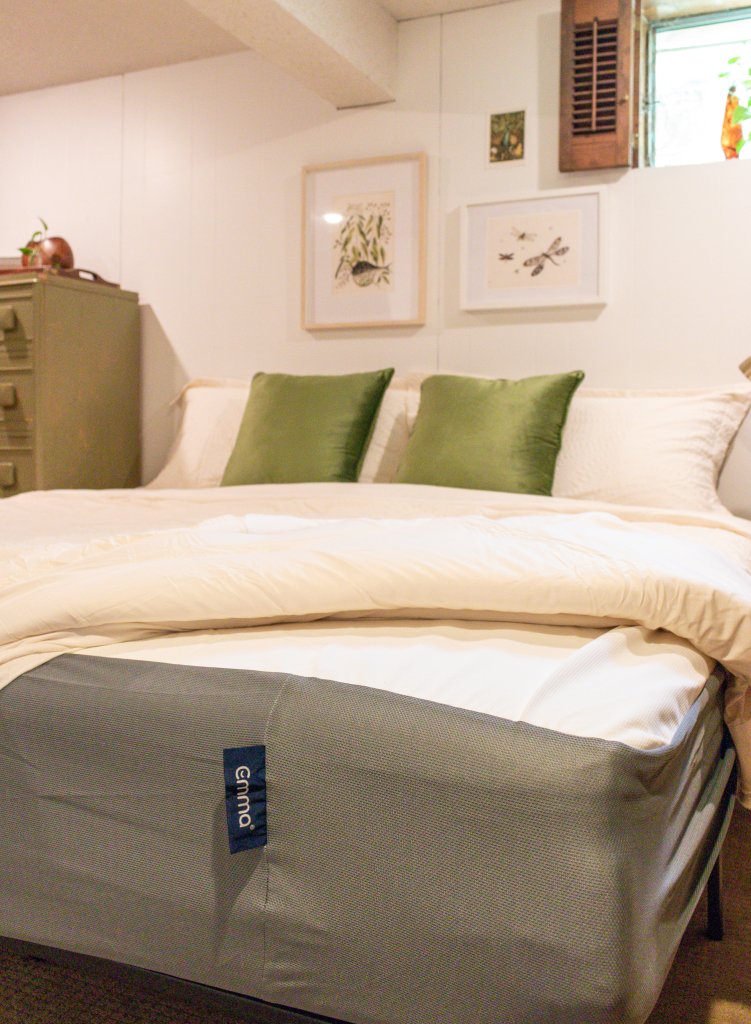 Overall the mattress feels great! It's in a guest room so I haven't slept an entire night on it, but I'm confident it's going to be a great addition when we have guests over. I'm glad I'll finally be able to offer a nice space for friends and family to stay that's a bit separated from the chaos of life with kids.