One of the biggest design challenges we've faced in our home is without a doubt covering the windows in one of our three bedrooms. There are the standard double windows but then there's a giant arch window on top. The windows are in an inset with a window seat underneath making most go-to window treatments (like normal blinds with curtains) impossible. So our challenge was to figure out how to cover a large window without curtains and where to find a large window blind we liked.
This post is sponsored by Blinds.com, but the content and opinions expressed here are my own.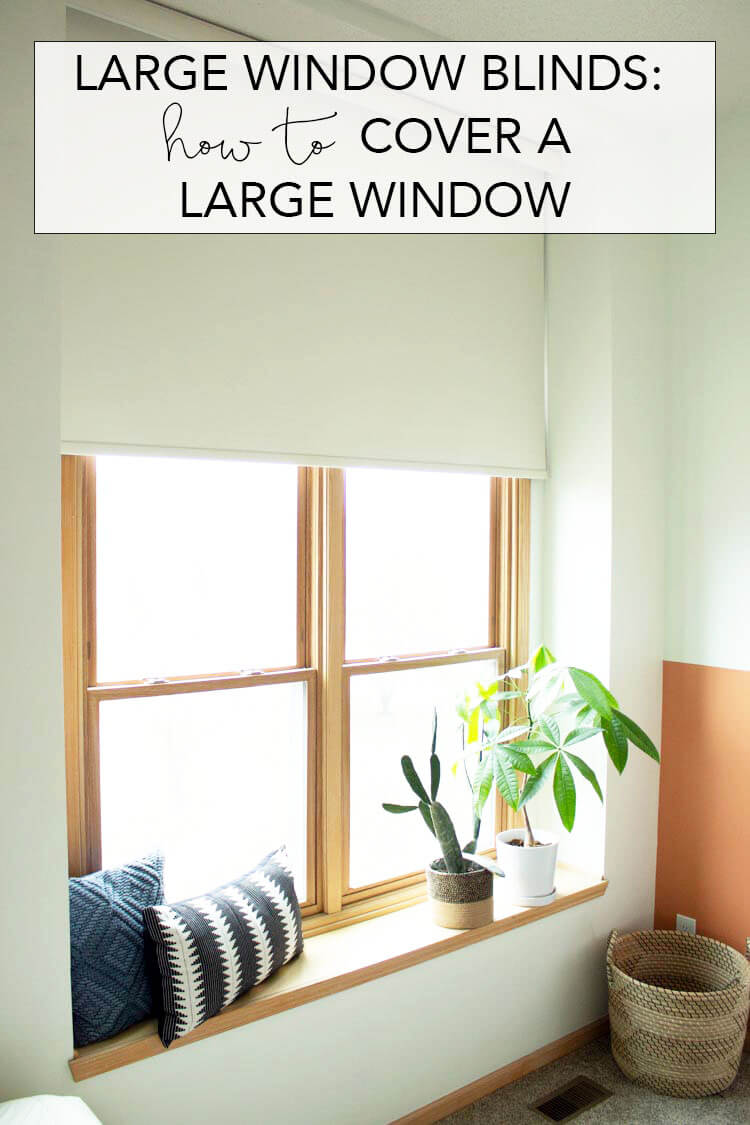 The Problem: Why We Needed a Large Window Blind
Typically people use an accordion blind of some sort to fill in an arch window. Or they leave it open because most arch windows are in dining rooms or living rooms. This arch window is east facing in what is now a nursery and the second biggest of our three bedrooms. I don't love the look of an accordion blind (which is what was on the two standard windows) and leaving the window uncovered is not an option because the sun is so intense in this room.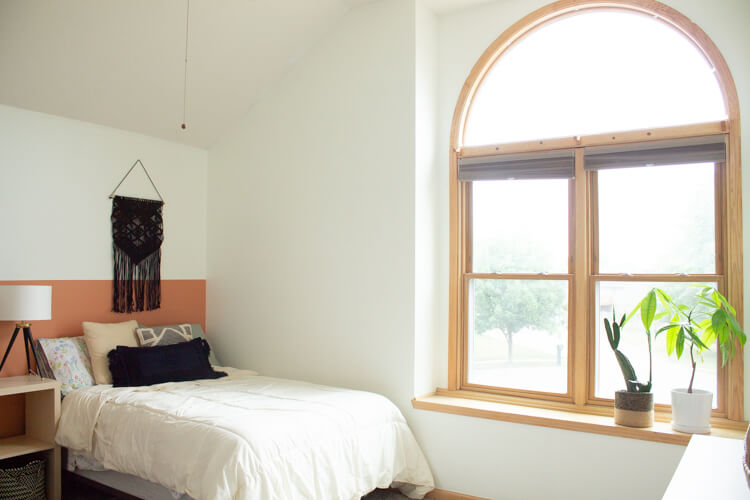 It was also suggested to me to use blackout curtains. But the issue with those is that the windows are in an inset and on top of a window seat bench. So if you hang curtains inside the inset, they'd end on top of the bench and appear to be floating. It would just be awkward. But if you hang curtains outside the inset near the ceiling, they'd be even more massive than the space we chose to fill and wouldn't be what I consider to be aesthetically pleasing.
When I say this window space is large, I'm talking 78×104″ large. That's over 8 feet tall and 6 feet wide! After discussing it with my interior design friend Cindy, she suggested I fill the entire inset with a blind instead of messing with curtains or attempting to outfit each window with it's own blind. Genius!
How to Cover a Large Window Without Curtains
Luckily, I was able to work with blinds.com to figure out exactly how to pull off the look I was going for. They sent me a large motorized roller blind to fill the entire inset area, and it was the perfect choice!
Honestly, at first I pictured a flimsy plastic roller shade that gets stuck every time it's rolled up like what I remember from when I was a kid. That is not at all how these blinds.com shades are. These are not your grandma's roller shades. I was so impressed with how sleek and modern they are now. There are literally hundreds of materials to choose from to fit any style.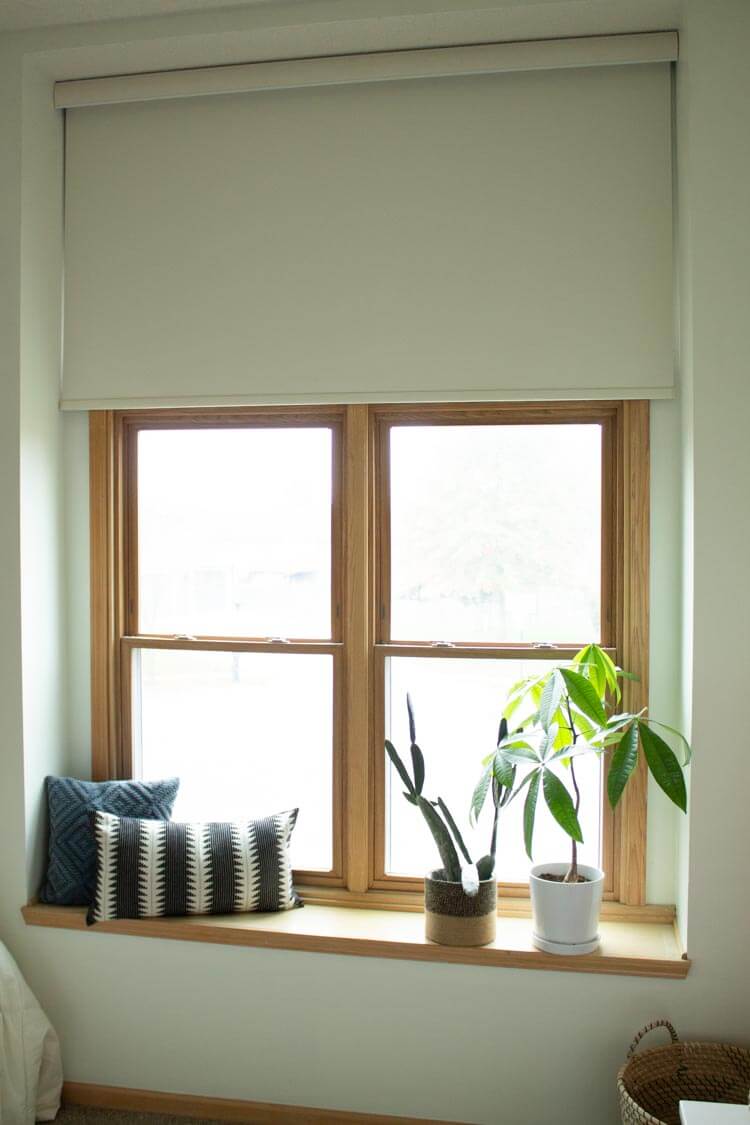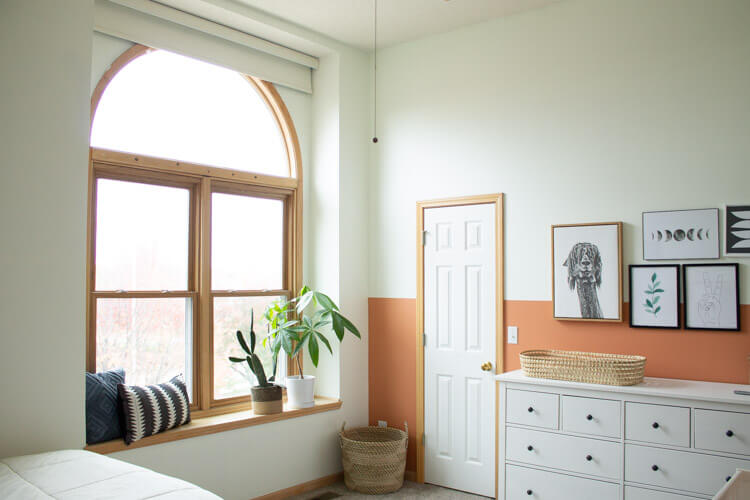 I decided to go with the Levolor Room Darkening Roller Shades in Woven Blockout Cream. It has a great woven texture that goes with our current design, and will go with nearly any style of decor in the future.
Hundreds of materials to choose from, including blockout or light filtering. 

Since this is a nursery, I'm so glad we're able to completely block out the light if we want. The sun is so intense in this room, it even makes it much hotter in the summer. It's so much cooler with the shade. I'm hoping it will also act as insulation and keep the room a bit warmer in the winter.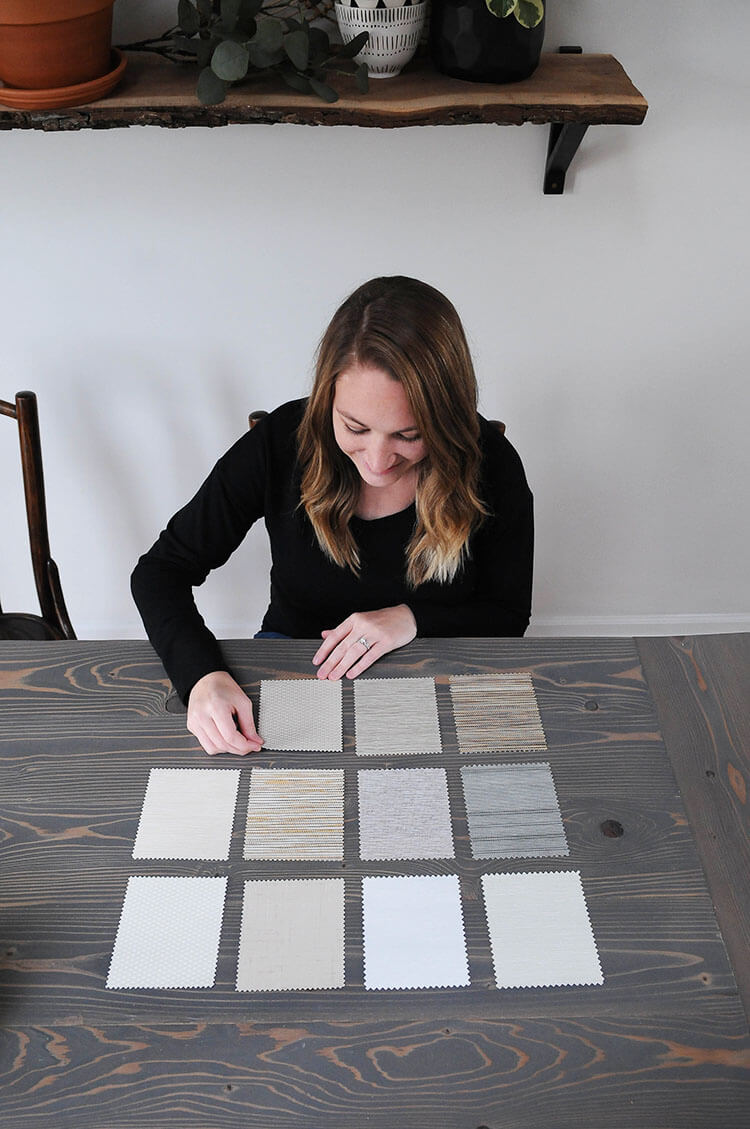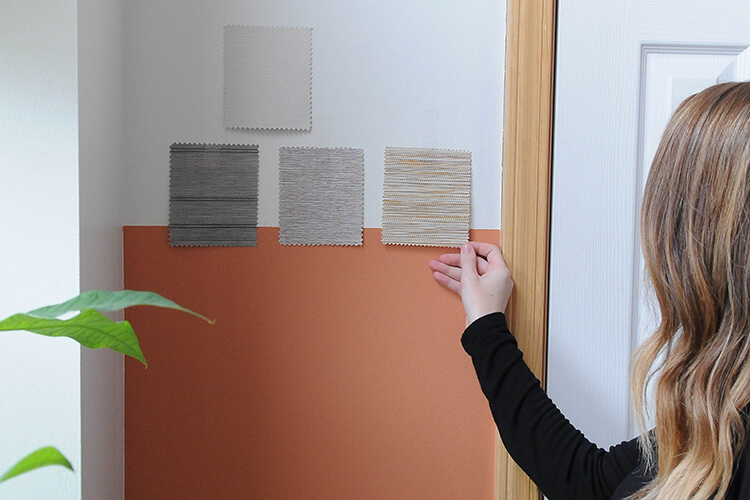 Option to work with a designer. 

I highly suggest working with one of their designers to help bring your ideas to life. I worked with Danielle and she was so knowledgable about their blinds, plus had great design sense! She had me send her measurements and photos of the room. Then she even clarified the paint colors to help me narrow down the best colors and materials for the room. She understood exactly what look I was going for and helped me make key decisions like whether or not to go with black out shades or light filtering and if I needed an inside or outside mount.

Option to make motorized.

With a blind this large, it's so convenient to be able to operate it with a remote. It's also the safest option for children. I'm so glad we don't have a giant cord to mess with!

Easy installation.

The installation is surprisingly easy for such a large system. We went with an inside mount, which is usually reserved for inside a window, but in this case we were installing it inside the inset and right up against the ceiling. We just had to screw in a few brackets and snap the unit in place, then set up the remote. I do advise double, triple checking your measurements before ordering for the smoothest installation!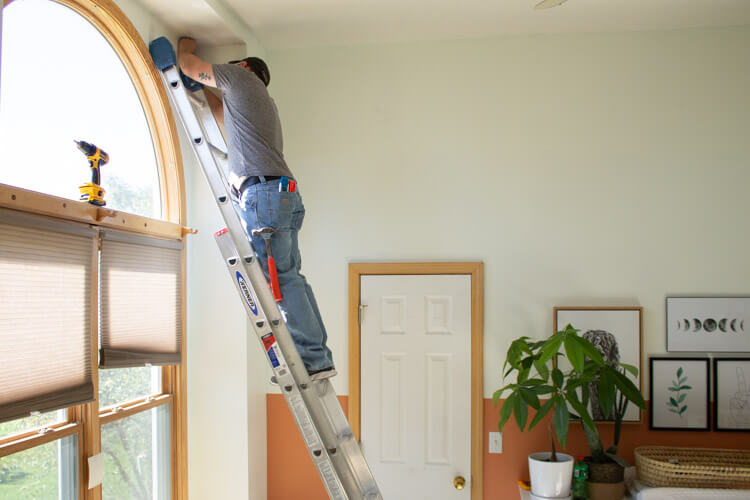 The choices for materials are a bit limited for blinds this large. There were tons of natural, woven type textures I loved that weren't available to me. But I still had a great selection of materials to choose from. I'm really happy with the one we went with.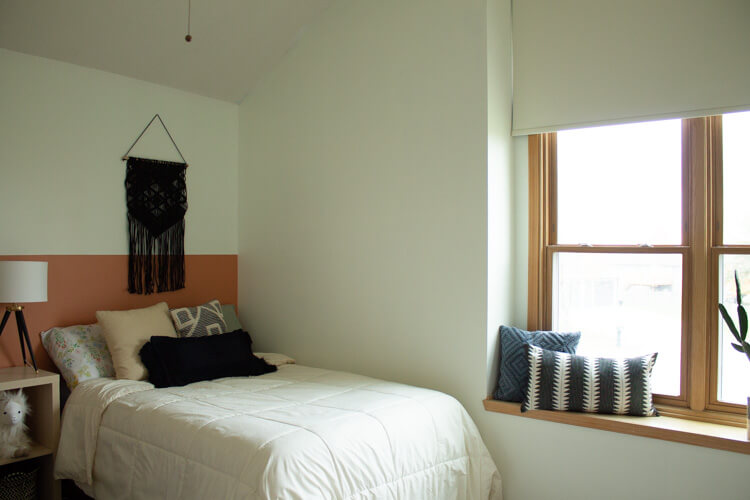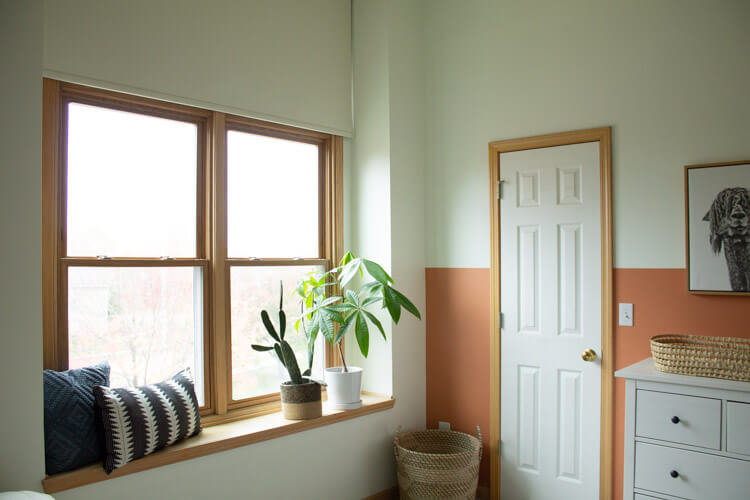 The best part about this shade is how it has finally made this room functional. It was hard for an adult to sleep comfortably in this room, and would have been impossible for a baby to sleep here without this blind. (This room functions as our nursery and guest room, the crib is on the other side of the room and you can see the entire room tour here.)
I will likely keep the roller shade halfway down to block the intense sun, but of course we can always open it if we want. I'm looking forward to making a lot of memories in this room with our newest baby now that it's usable!
I had such a good experience ordering from blinds.com. And I have a little something for you too! Use the discount code "BREEZY" for 20% off any order at blinds.com until 12/31/18.