The tree and mantel get all the glory when it's time for holiday decorating. But if you're hosting anything this year, you might want to be sure your entryway is ready for the holidays too. We have a small entryway, so I found some awesome things from Joss and Main that would make the perfect holiday entryway decor.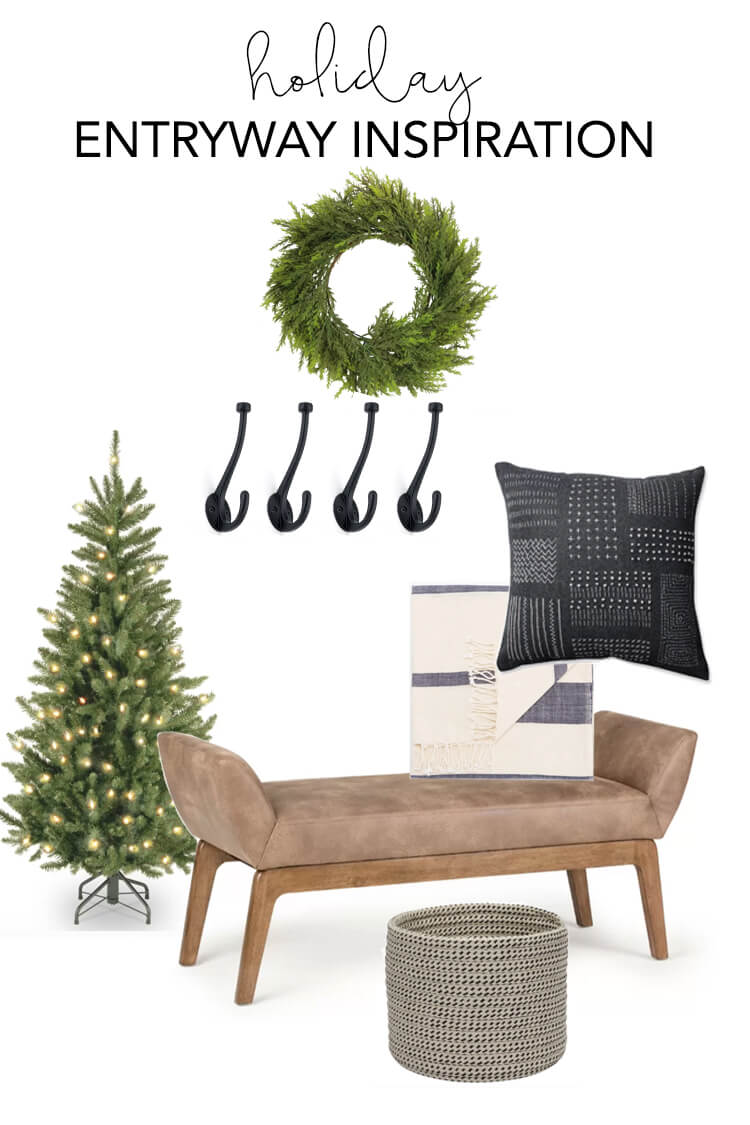 One thing about my style is that I like to keep my home decor simple. Even when the holidays roll around. When I'm busy, I want as little clutter around my home as possible. But I also like things to look pretty! The trick is to pick decor that's both aesthetically pleasing and functional. Whether you have a large entry or just a small part of a wall right inside your door, this setup would be perfect!
All you really need for a functional entry is a bench, a basket and some coat hooks. Then just throw in a pillow and blanket for warmth, and keep things festive with a small tree and a wreath. It's such an easy formula to follow to create a welcoming entryway for your guests.
Neutral Holiday Entryway Decor
I'm loving this bench, the faux leather is so good. And I've found it's super convenient to have a place for visitors to sit to take their shoes off. We have a set of chairs not far from our front door and I've still had guests sitting on the floor to take their boots off. So a cute bench solves that problem.
Some simple coat hooks keep things super functional and let you have fun with other parts of your decor.
And the basket does double duty. It adds some much needed texture and is a great place to throw scarves and gloves. If I hoard anything, it's baskets. And Joss and Main has a beautiful selection with great prices!
A pillow and blanket likely won't be used while guests are coming and going, but it will add some great texture and pattern to your entryway design to pull everything together.
Colorful Entryway Inspiration
Personally, I really love a neutral Christmas color palette. But I know some of you crave a little more color. So I found a few more things to put together a more fun and quirky look. How fun is this? I may have to keep this in mind for a new color theme next year.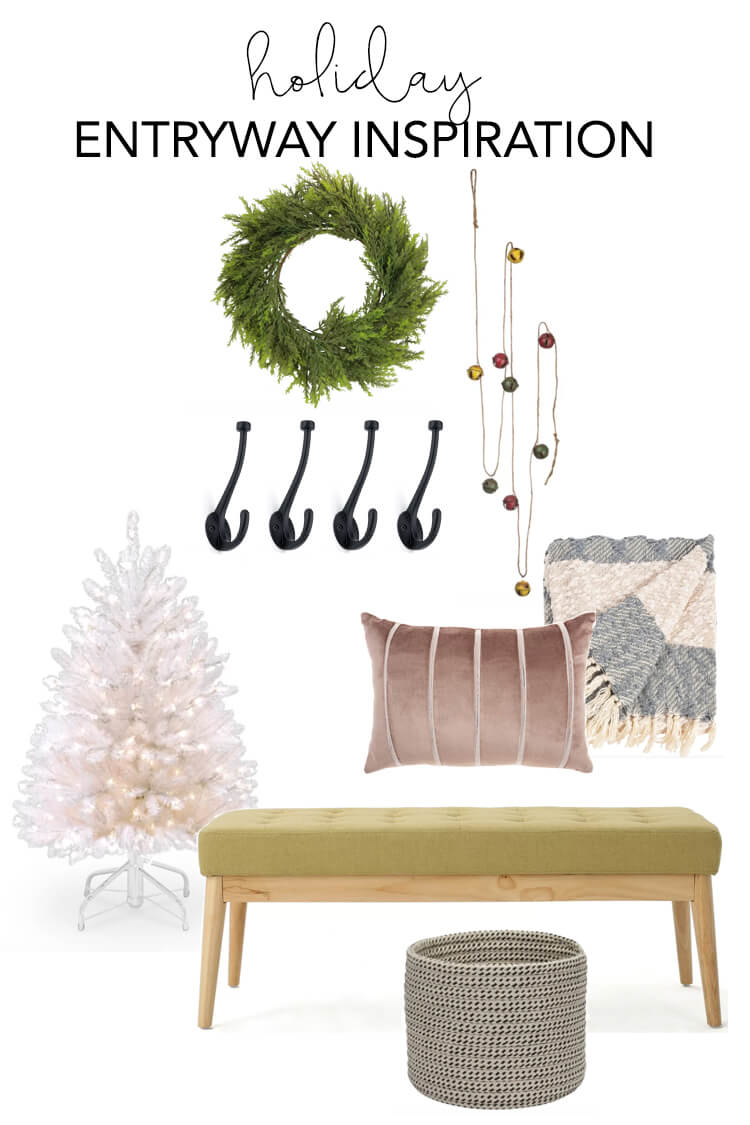 It really doesn't take much to pull off a welcoming entryway, but a little holiday entryway decor goes a long way in making a great first impression for your guests!