Painting furniture is such a great way to update an old piece because there are so many different ways to make your furniture unique and fit your style. One of my favorite ways to add a little detail to a piece is by giving it that chippy, worn look. Today I'm going to teach you how to distress furniture with 2 simple techniques.
Distressing furniture is probably the easiest way to finish off a painting project. It takes hardly any time at all and is super simple. There are a couple different ways to do it, so just choose the one that works best for you and the paint you're using.
How to prep and paint furniture
Thoroughly sand down the furniture using a sanding block. Don't get rid of it yet, you'll need it later!
Clean the entire piece using Krud Kutter, making sure to get all the dust from sanding out of the cracks.
If your piece has old stains on the wood, you may need to apply a stain blocking oil based primer. Use shellac if you're planning to distress back to natural wood.
Paint your piece with your desired paint. I recommend a great self leveling paint like General Finishes. You can either use a paint brush or a foam roller. The paint brush will likely leave faint brush strokes and the roller will likely leave a faint orange peel. The only way to truly get a flawless finish is with a paint sprayer.
Distress furniture using the methods below.
Wipe off any lingering dust and seal with polycrylic.
How to Distress Furniture
These two simple methods will have your furniture looking distressed and chippy in no time.
1) Use a wet cloth to gently wipe away the paint where you want it to look distressed.
This method only works for chalk type paint. And you must do it before sealing it in with wax or a clear coat.
You just take a damp rag and gently run it along the edges of your furniture. If you are using chalk paint, I'd only use this method if you're going for a heavily distressed statement. You'll have a little less control of exactly how much paint comes off, but it's super easy and quick to do.
2) Use a small sanding block to sand the areas you want to look distressed.
These sanding blocks are so handy when it comes to DIY and they're perfect for distressing the edges of furniture.
If you attempt to use an electric sander, you risk damaging the edge of furniture. It can be done, but these sanding blocks are a much safer better. You can either run the sanding block along all the edges, or pick and choose which spots to add a little wear and tear too.
I always distress furniture in the places they would normally get wear in tear. Like the edges that would likely be chipped as you move a piece of furniture around. The edges and corners and round parts that stick out a little always look great with a little distressing.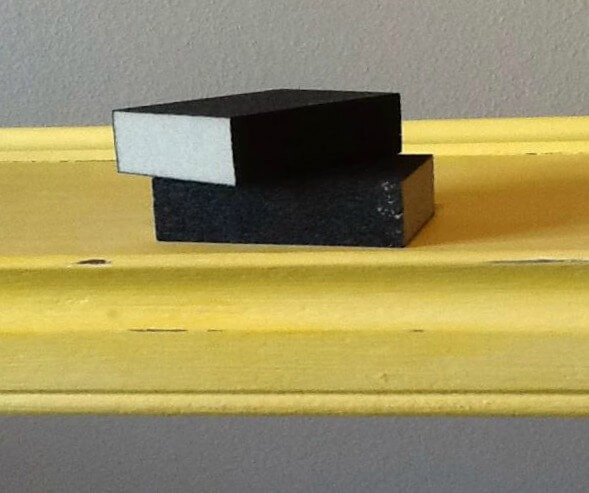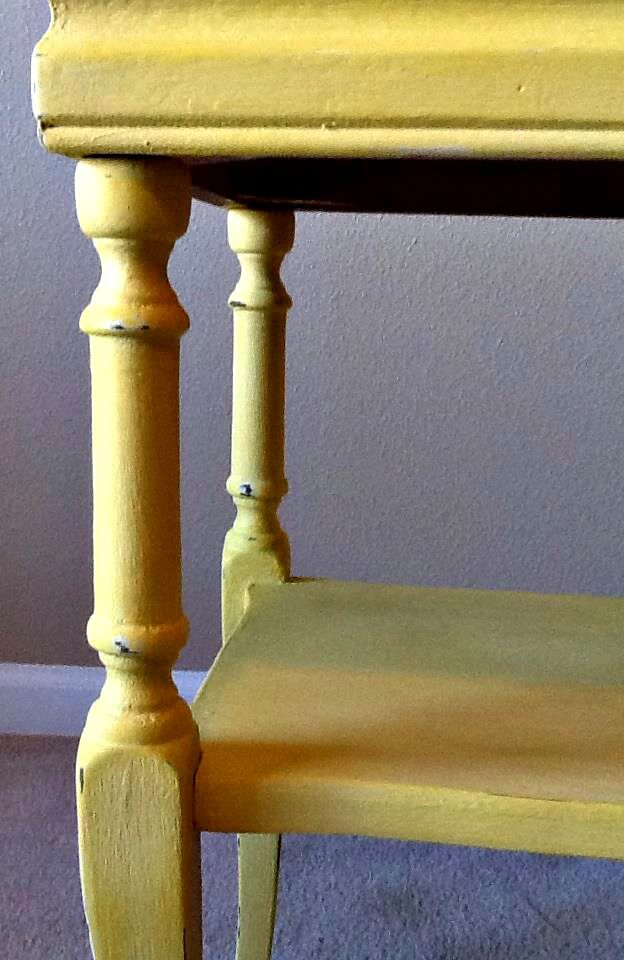 You can also combine the two methods if you're working with chalk paint. Wet down your sanding block and the paint will come off easier, but you'll still have the control the sanding block allows.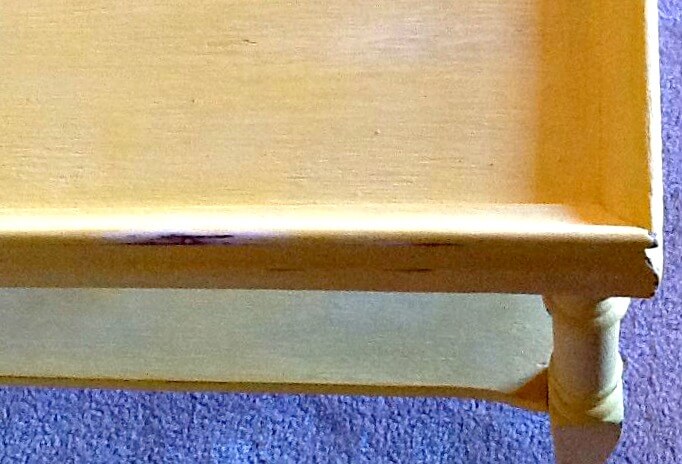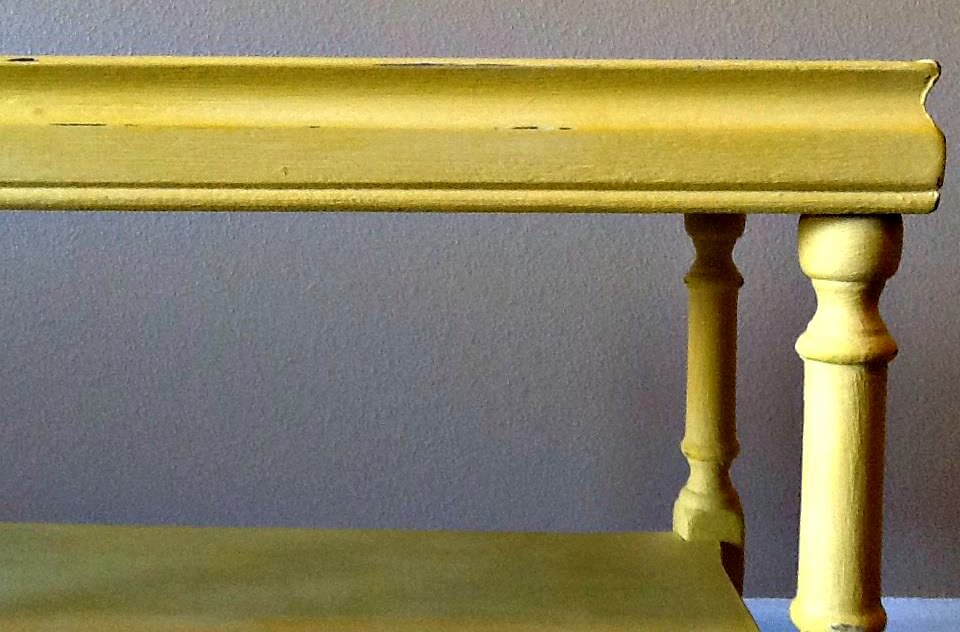 So there you have it. Now you know two super simple methods for how to distress furniture. Now go make all your furniture beautifully chippy and distressed!
Edited to add: I actually don't use chalk paint anymore. This post explains why. 
You might also like these furniture painting posts: