I'm so excited to finally be sharing this with you. I've been waiting for my boyfriend's sister to finish editing the pictures, and I think it was definitely worth the wait!
So my boyfriend's sister, Crystal (who also blogs over on My Mom Mansion), texted me a while back about making some DIY cake stands for her daughter's First Communion party. So of course, I was all for it once I figured out how to do it! And now I'm going to show you how to make these!
I spent about $50 to make all four of these cake stands. This was quite a bit cheaper than the similar styles Crystal was finding online.
What you'll need:
– 4 12″x12″ pieces of plywood – You can purchase a larger piece of plywood and have it cut for you at Lowes or Home Depot for under $10
– 4 table legs or railing pieces in difference heights
– 4 bases – I purchased mine at Hobby Lobby, you can also find them in various shapes and sizes at Michael's and other craft stores
– Paint
– Trim – I used dollhouse trim from Hobby Lobby and plain trim from Michaels found in the wood section. These all came in 24″ pieces which was perfect because I just cut them in half, so each piece covered 2 sides of the stand.
– Woodglue
– Drill and screws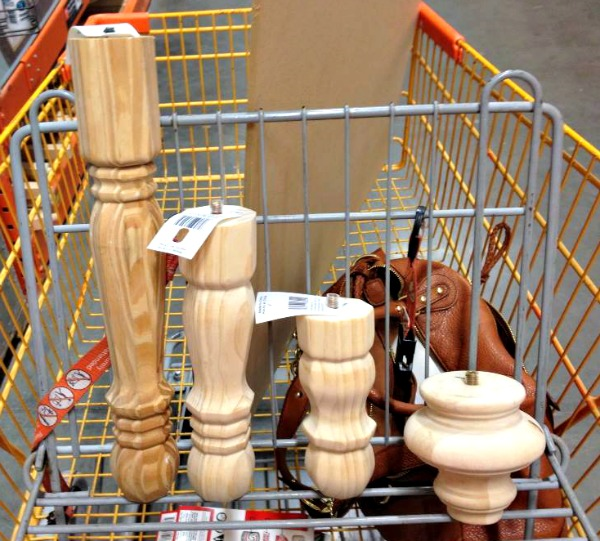 First you'll paint all your wood pieces. I used CeCe Caldwell's paint in Destin Gulf Green, which looked a little more blue than green to me.  But maybe I don't interpret colors correctly…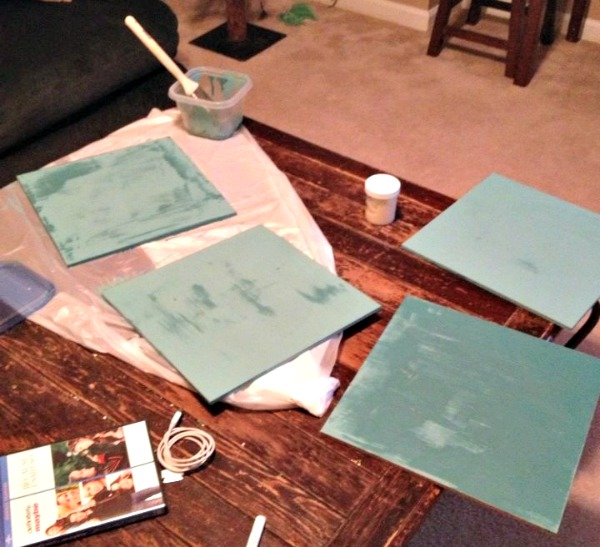 Once everything is painted, take your pieces home to your dad and have him screw everything together use a drill to screw your pieces together.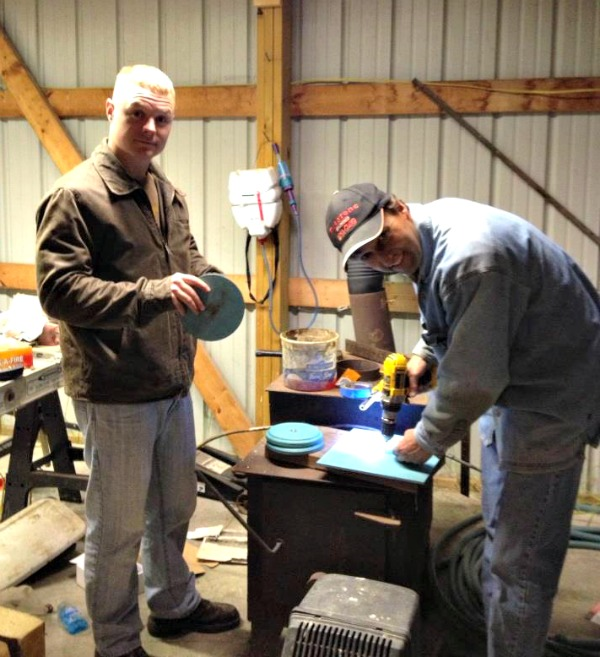 By this point, your cake stands should look like this: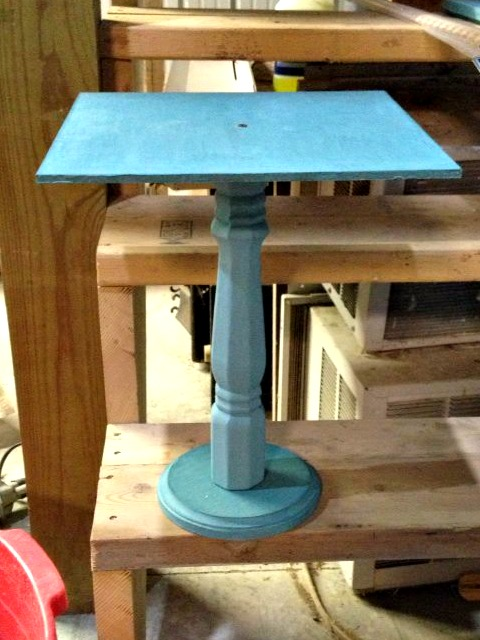 Now all you need to do is use wood glue to glue the trim to the edge of the top of the cake stand. This helps cover any paint imperfections you may have had (drips and what not) and just gives it a more polished look. I let mine dry over night, and then they were ready for use!




Now check out Crystal's awesome decorating and photography skills to see how she used these DIY cake stands: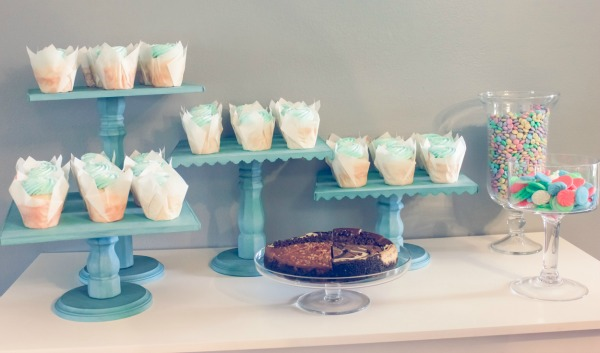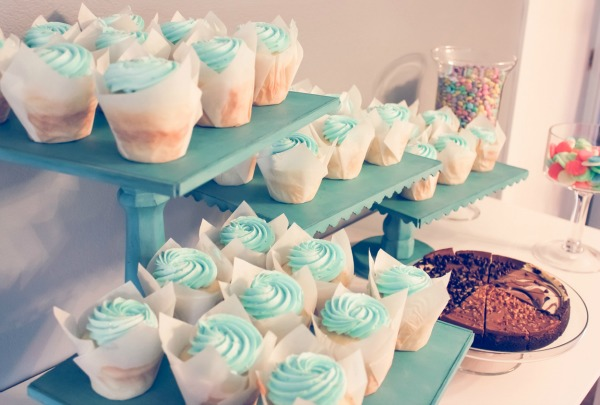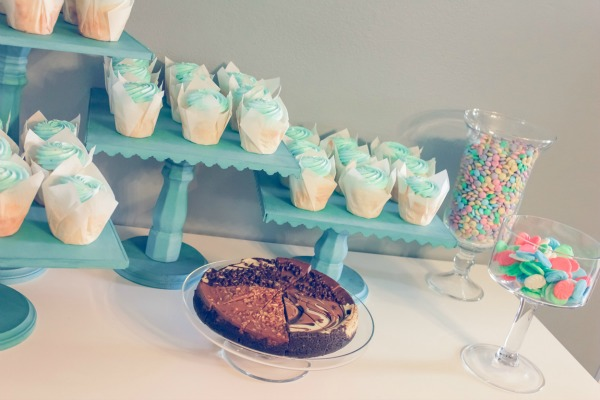 Some day, I will make her teach me how to take pictures half as good as these and I'll be happy! Be sure to stop by and check out her blog.
Linking up with House of Rose for Inspire Me Please Blog Hop
http://houseofroseblog.com/inspire-me-please-weekend-blog-hop-12/