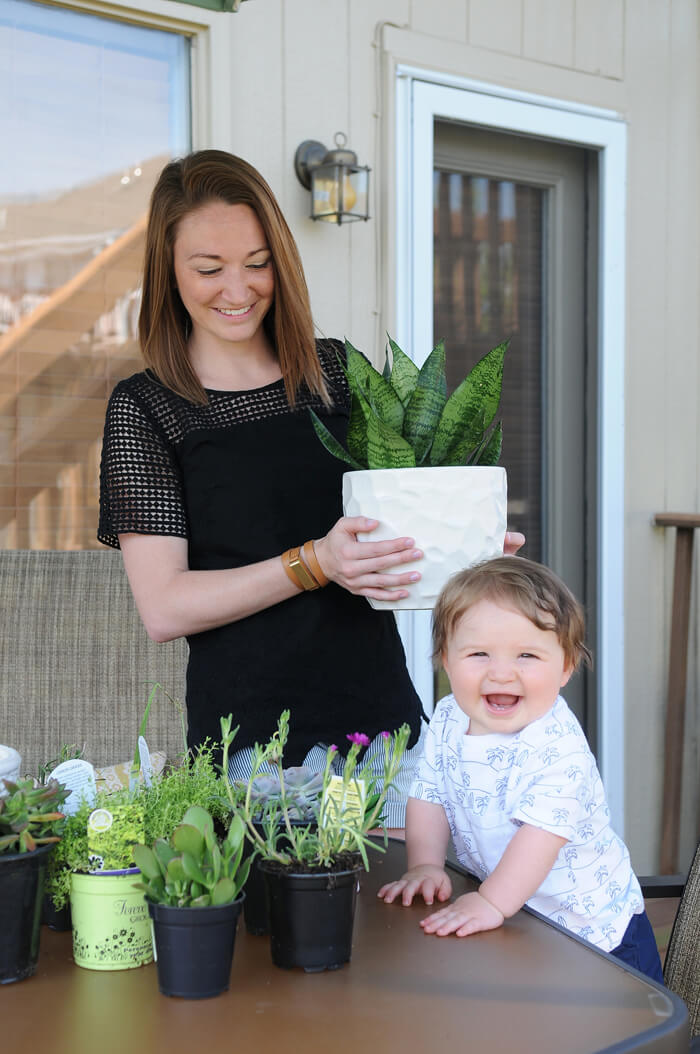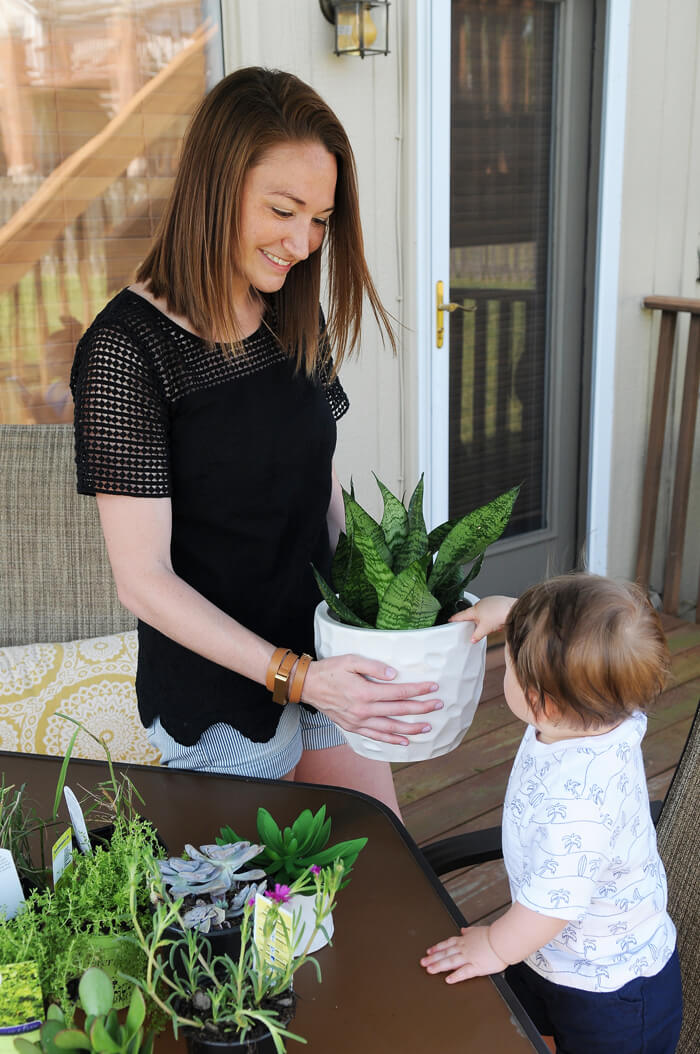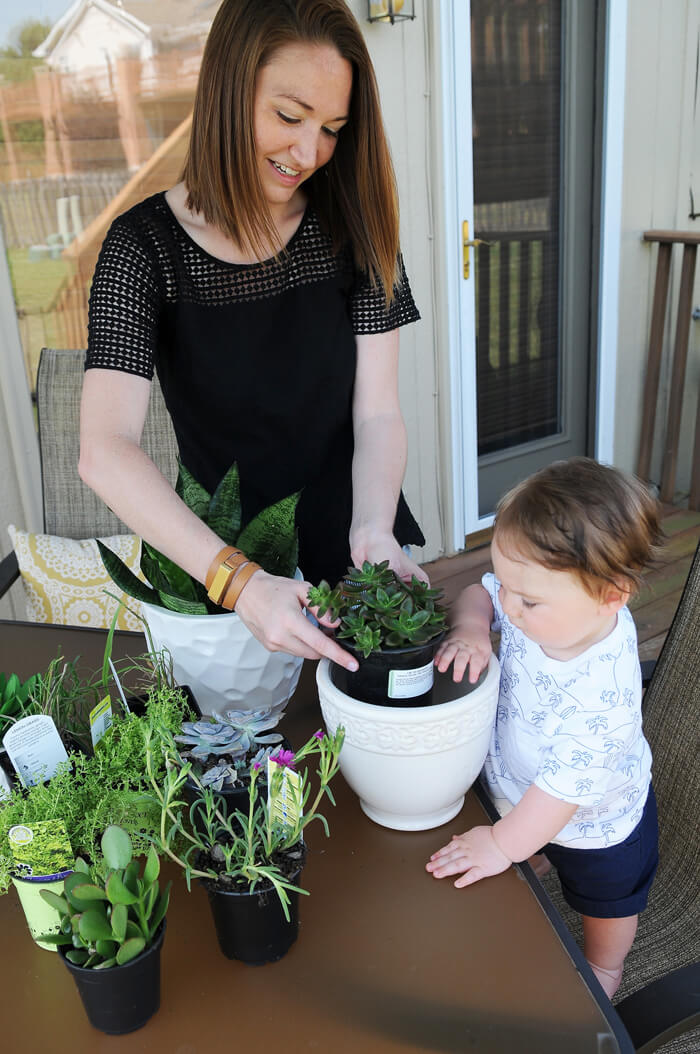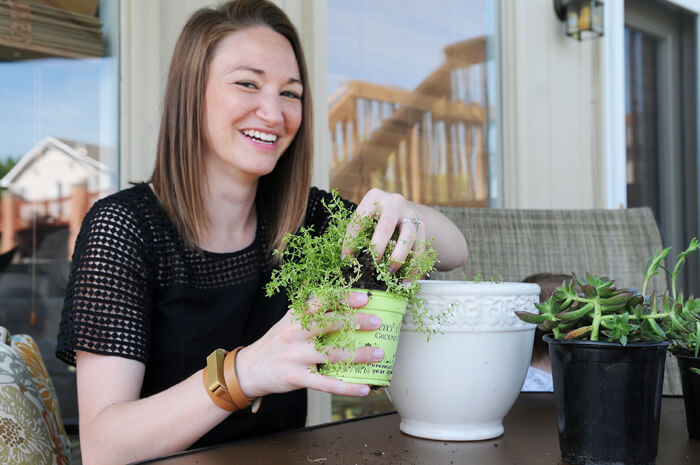 I have dreams of turning my deck into a backyard oasis that consists of all sorts of plants. Plants that create privacy, that are pretty to look at and that repel mosquitos. But man it is so much work!
My front garden is half mulched (at least it's the front half?) and I have a few things potted on the back deck, but it's nothing like what I pictured in my head last winter when I couldn't wait for warm weather.
I am trying to stick to plants that I can take inside during the winter and keep alive because my wallet is not ready for buying pretty plants just to watch them die 3 months later. However, I'll be surprised if these ones make it that long. In fact, I think I already killed the little bright green filler plants. I'm not sure if they need more water or less…they were supposed to go well with succulents and full sun…
But I saw a picture of a 20 year old succulent on Facebook and now that is my life goal. So give me all your tips on keeping one alive!!!
I also have dreams of a bunch of different white flower pots with different textures and designs. You wouldn't believe how hard it is to find them in white! I actually bought a couple cheap tan plastic planters from Lowes and spray painted them white to get closer to the look I was going for. I planted lemon grass in them because they are supposed to grow tall (privacy) and repel mosquitos (is that true?). Currently they are really tiny for their huge pots, so hopefully they get some height soon.
Oh and did you know you can order plants off amazon? That's where I got the lemon grass and so far it's doing far better than my locally bought plants – however that might be due to the caretaker not the place of purchase. :)
Updated: I actually had a bit of success and turned into a bit of a houseplant junkie! Check out my houseplants for beginner's guide!