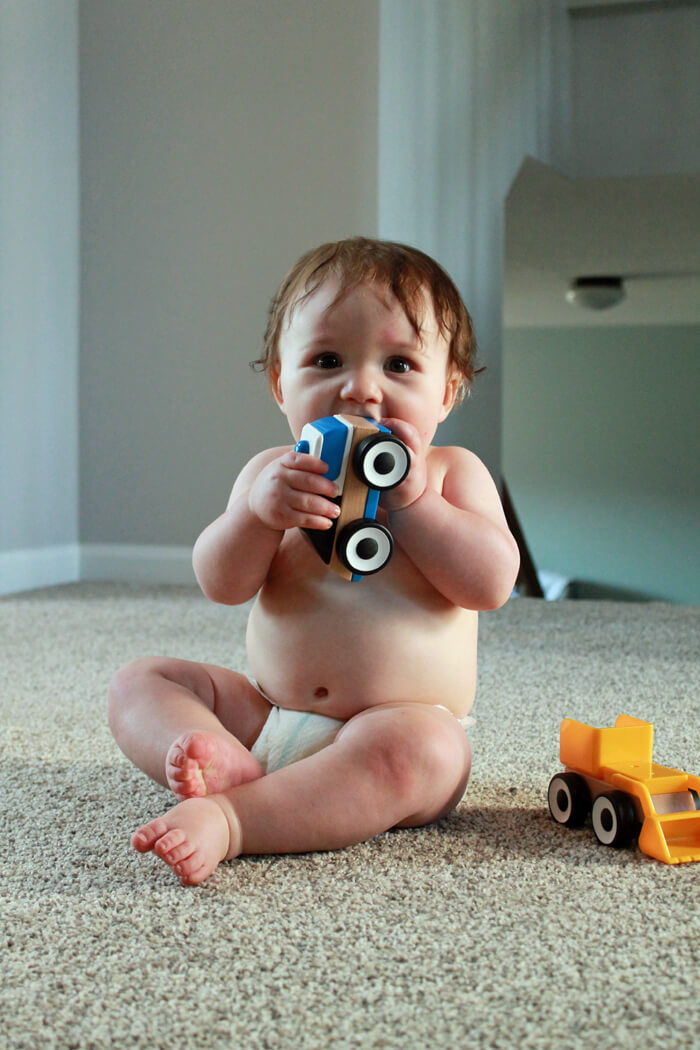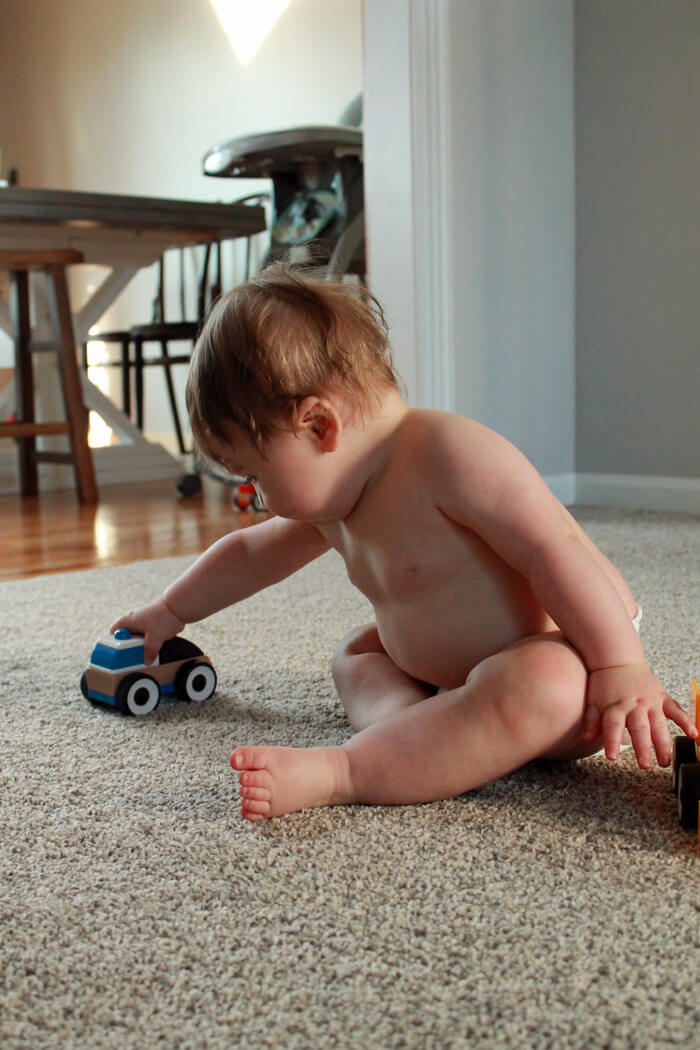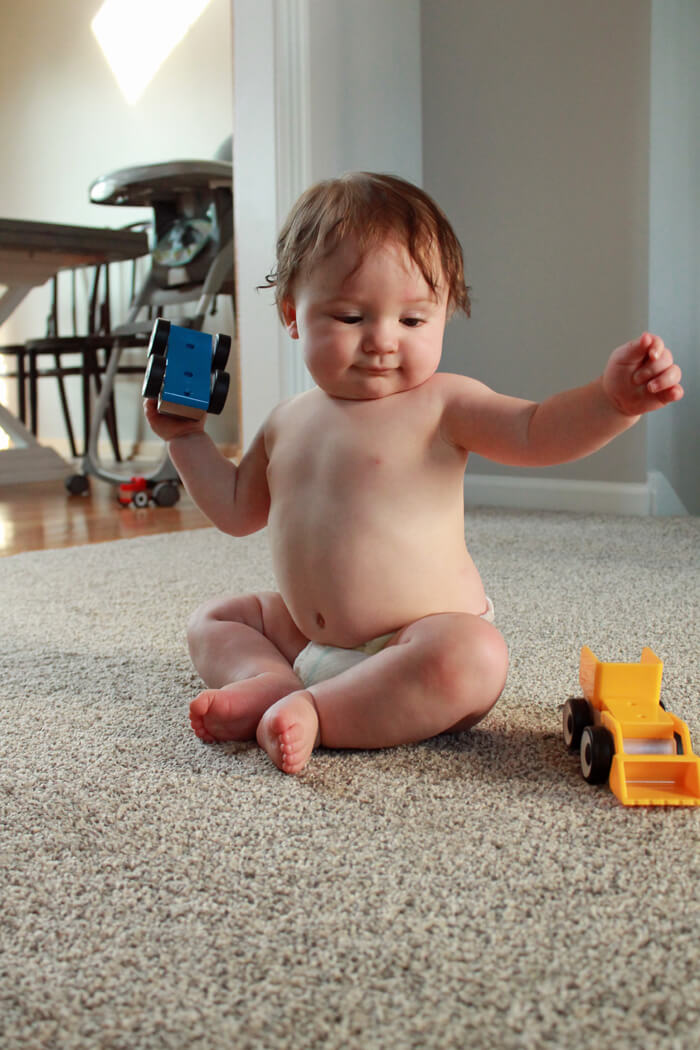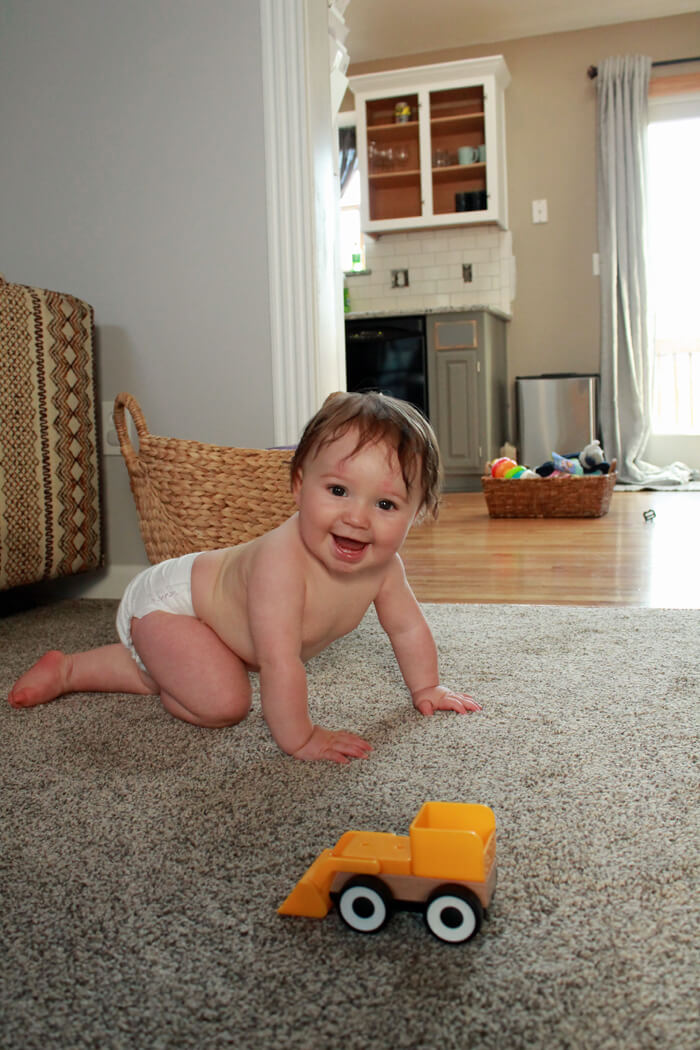 Life has been a little bit of a whirlwind lately and I feel like I'm never going to catch up. New opportunities and never ending to-do lists take their toll. We went on vacation a couple weeks ago, 5 days without Graham! It was nice, but of course we missed him, and then I came home to realize the uninterrupted sleep was not worth the pain of getting re-adjusted to sleep deprivation!
We are going through some growing pains I think – he's started throwing fits, won't sleep through the night and bedtime is a multi hour battle. I just keep reminding myself that this is a "phase." I hope! He does give real kisses these days though so I guess it's all worth it :)
As you can see in the background, my kitchen still isn't finished. And our lawn is a work in progress even though we are half way through summer. One of these years I'll get the hang of it!
We've been going to the pool and spending time with friends and family and those things rightfully trump home improvement projects! In the early stages of adulting between school and now, summer lost its feels, but now that we have a baby and a reason to do "summer things," the summer feeling is back!
When the weather cools down and our schedules free up a bit (from weddings and BBQs and get togethers), maybe we'll get back to productivity in the home improvement arena. Until then I'm just trying to survive the heat, keep my house clean and enjoy time with my little guy.