I absolutely love having houseplants and believe they make the best decor. Today I'm going to give you 5 reasons why you should have a plant in every room. This post contains affiliate links, which help me to support this site at no extra cost to you.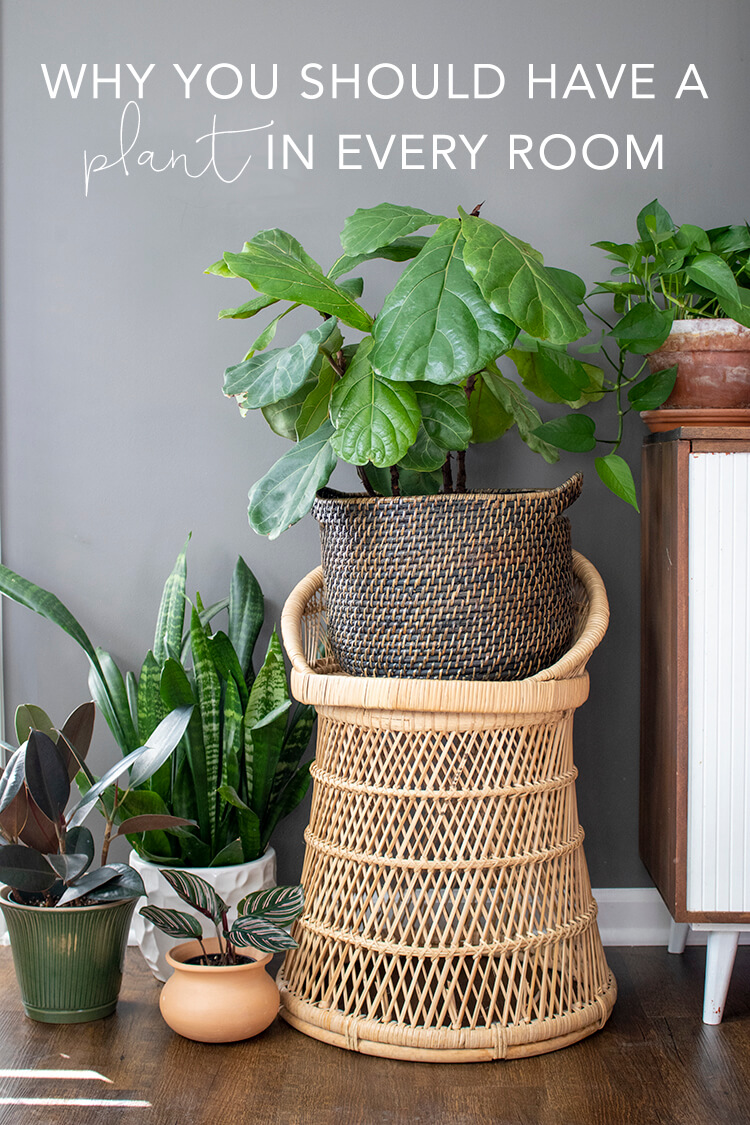 Before I started incorporated houseplants into my home decor, I just felt like everything seemed flat and kind of empty. It was a total game changer when I brought my first leafy friend home, and then I couldn't stop buying them. Just last week Aldi trapped me into bringing new plants home TWICE!
I have so many people tell me they'd love to have plants but they kill everything they touch. You can learn, I promise! Check out my houseplants for beginners guide if you need a crash course in plant care.
And now I'm going to give you 5 more reasons you need at least one houseplant in every room of your home to convince you to come to the green side with me.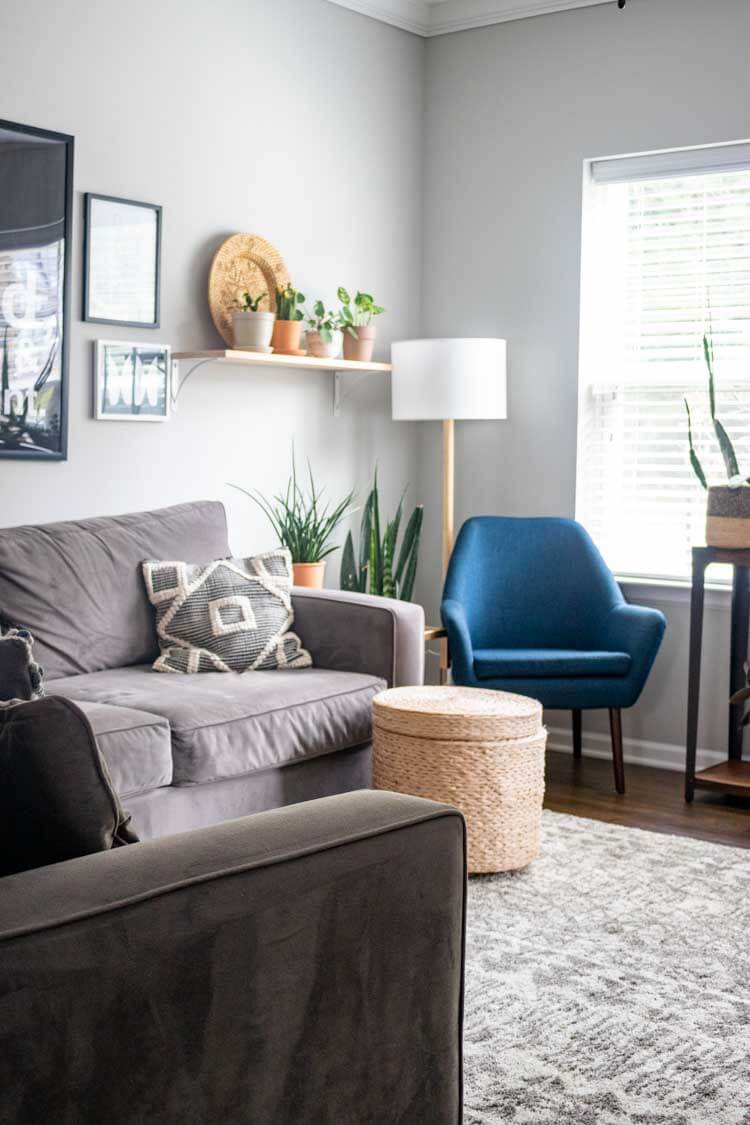 Why you should have a plant in every room
After I give you all these amazing reasons, feel free to go buy your first (or 50th) plant right away. You can even order plants on amazon now…that's where these are linked. I've had 2 plants that were ordered online and they're still going strong.
Ok, so here's 5 more reasons to have more plants:
Plants Fulfill All the Basics of Home Decor
The basic things every room needs to feel put together and styled are color, texture and pattern. A houseplant naturally has all three of those. Then if you plant it in a fun planter or basket, you can add even more of all those qualities. Some of them can also grow quite tall and they also cover the height and scale you need to make a room feel complete. Houseplants are a great finishing touch to a corner or tabletop that you can't get quite right.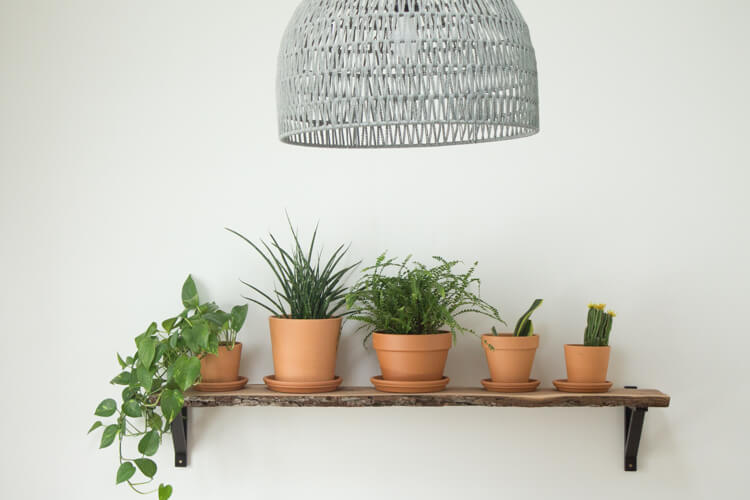 There are so many different ways to style them
There are never ending ideas on Pinterest for how to style houseplants to help you pull off your favorite decorating style. I love a good plant shelf and have put together so many of them. Any shelf can easily become a plant shelf or a propagation station. You can add personality to your home with fun and sassy planters, or my personal favorite, by placing your plant in a basket. And macrame plant hangers are a fun way to hang viney plants like pothos from the ceiling. The right plant in the right spot can totally change the vibes of a room.

Houseplants clean your air and have tons of health benefits
You already know they clean the air, but some houseplants are better at purifying your oxygen than others. And some have extra health benefits. Aloe can be used for burns and some plants like snake plants and lavender are supposed to encourage better sleep. So keep your aloe and herbs in the kitchen for easy use and keep a snake plant and lavender in your bedroom for a good night's rest.
It's so rewarding to take care of houseplants and watch them grow
Aside from elevating every level of your home decor game, it's super rewarding to care for houseplants. They're more than a random piece of decor you dust every once in a while and are constantly replacing every season. Taking the time to water and care for them and get familiar with their needs turns into a pretty relaxing ritual and one you get to eventually see the fruits of your labor from. You'd be surprised how exciting a new leaf can be. Or propagating a whole new plant from an existing plant.
I haven't gone as far as naming my plants, but I know plenty of people do. I do love propagating them and plant care is something the kids really enjoy doing with me too.
If you've had trouble keeping plants alive in the past, here are some reasons they might be dying.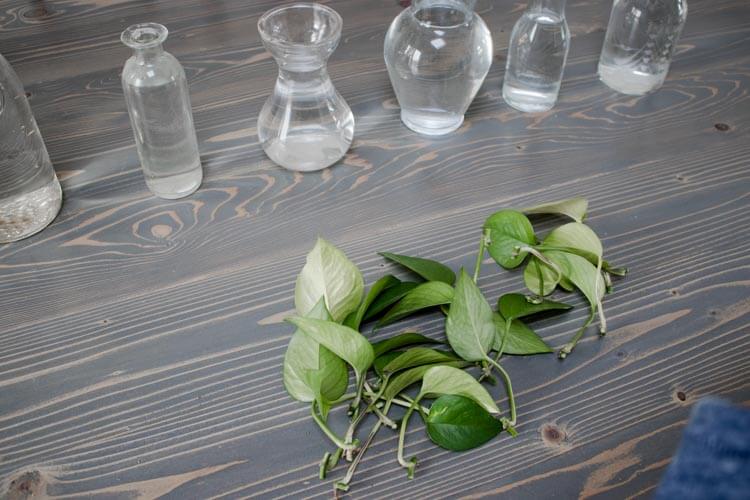 Even fake plants count
We have a few rooms that having live houseplants doesn't really make a lot of sense. For example, in our kids' rooms the blackout curtains are pulled shut more often than not to create a relaxing nap environment. So that's not exactly the best living condition for a plant that relies on sunlight to stay alive. I have no shame in buying faux plants for these situations. This faux snake plant looks super realistic and has been a great addition to our home. I also like to get smaller faux plants from Homegoods or IKEA.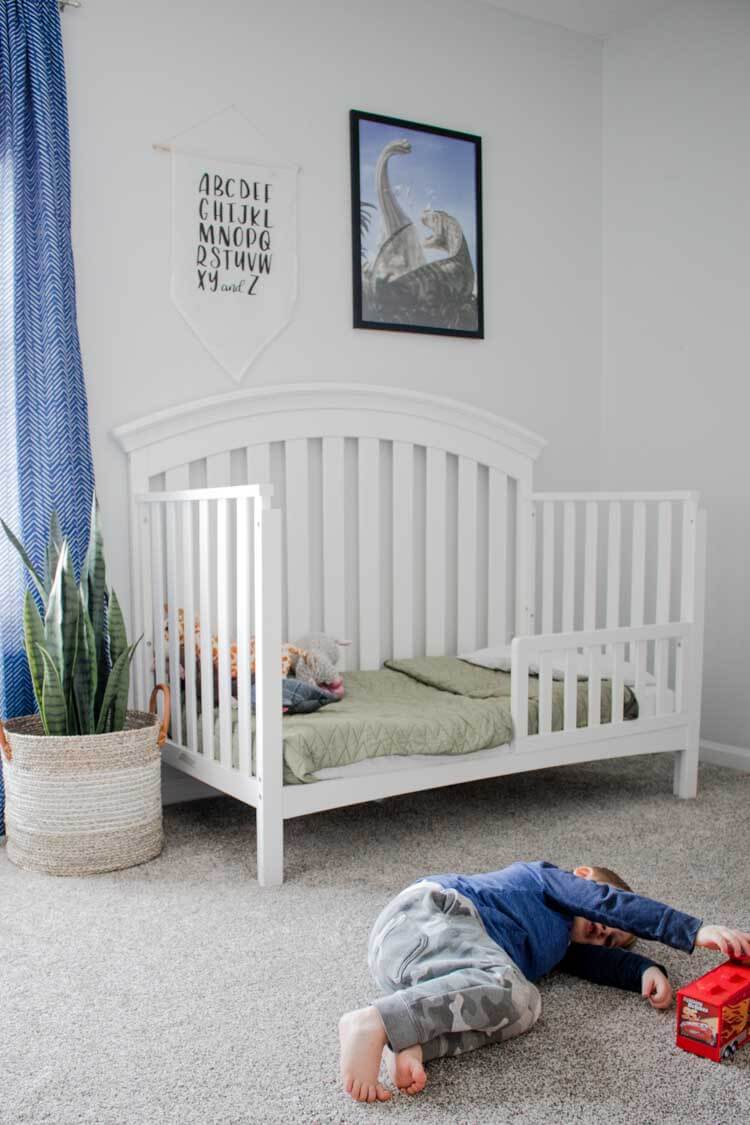 I know it may seem intimidating to care for a living thing, but once you keep one plant alive for a while it's hard to stop accumulating more! Crazy plant lady status, here you come!