Houseplants are super trendy right now, and for good reason. They purify the air, they add life and texture to your home decor and it's so rewarding to watch them grow! They're a great addition to the minimalist style I love. It can also be intimidating to think about keeping one alive if you've never done it before. So I rounded up 8 common house plants that I think are the best houseplants for beginners along with some general care instructions that have worked well for me.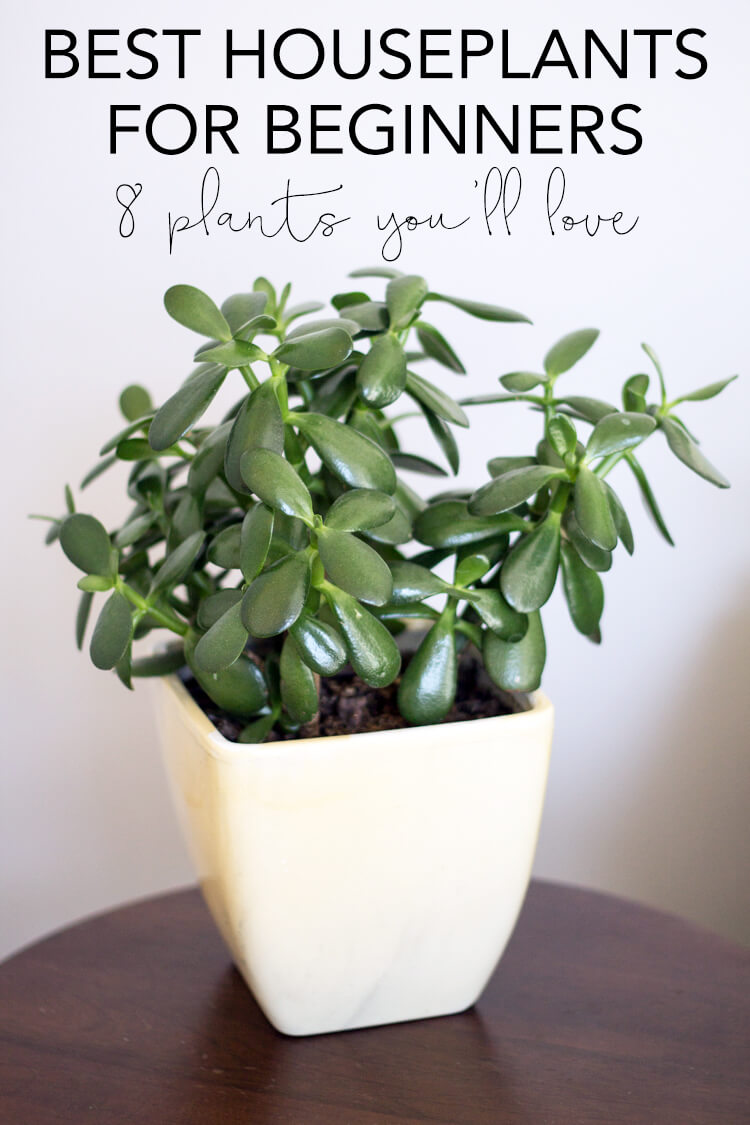 Best common house plants for beginners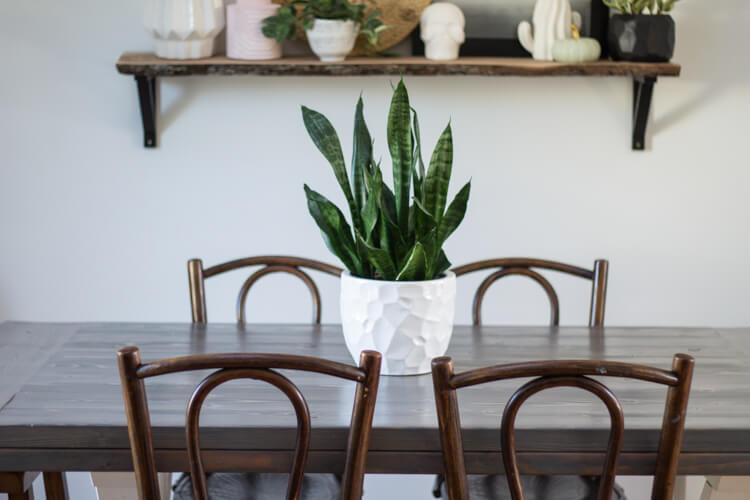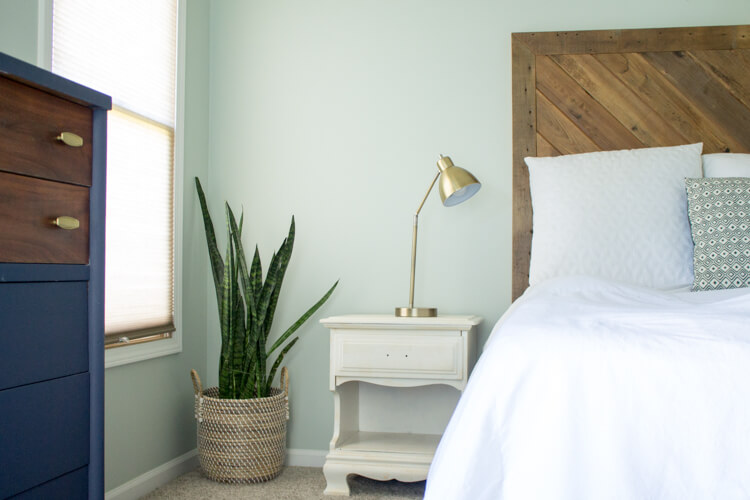 I have two snakes plants, a shorter one and a taller one. These are the best houseplants for anyone and everyone. I love the texture and height they add to my home decor and they are so easy to take care of.
I water these twice a month but I've gone two months without watering with no problems. These things can survive the blackest of black thumbs. They were the first houseplants I got and I have moved them all over my home with no problems. The small one is great as a centerpiece or on shelves and it's always good to have a plant or two that is big enough to occupy en empty corner.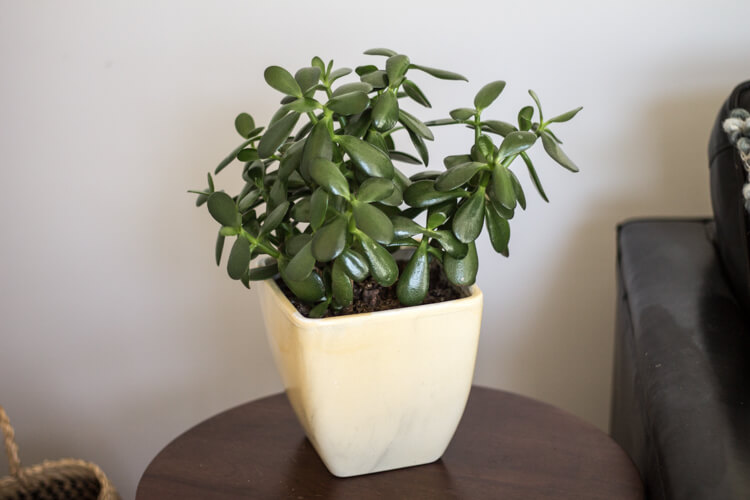 This jade plant is my second lowest maintenance houseplant. I bought this one in the spring and planted it in a hanging planter outside. It took off over the summer with no attention from me (I live in Missouri) and then I brought it inside in the fall. Since then it has continued to thrive no matter where I place it.
It is a succulent so it loves bright light and I would suggest providing it with a lot of light until it's well established. Like most of my plants I water this one on the 1st and 15th of each month.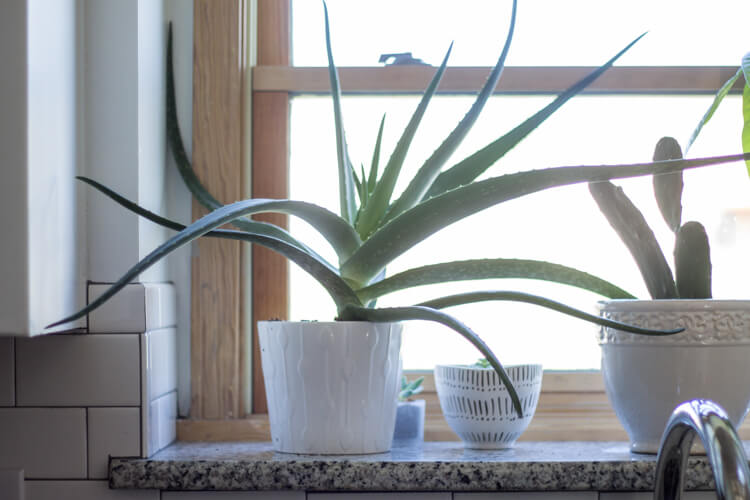 As you can see, this window in my kitchen is a home to quite a few of my little plants. My aloe isn't so little anymore though…when I bought him he was WAY smaller. At first he dropped a few limbs but quickly became right at home in this little window with the same watering schedule as the others, every two weeks.
Aloe can get huge – so my goal is to grow him as big as possible. He does need plenty of sunlight, but is still a good beginner plant. And they can grow rather quickly. It's always a great confidence booster as a plant owner to see your babies growing!
Another thing to note about houseplants is that it's totally normal for them to get worse before they get better. They usually go into shock for a short time while they adjust to the temperature, humidity level, etc in your home.
At this point in the game it's really tempting to water them more so they'll perk up, but most of the time you'll do more harm than good. I usually give one good watering with some miracle grow to kick start some new growth in my new plants, then resume the normal watering schedule. Typically they'll come back around!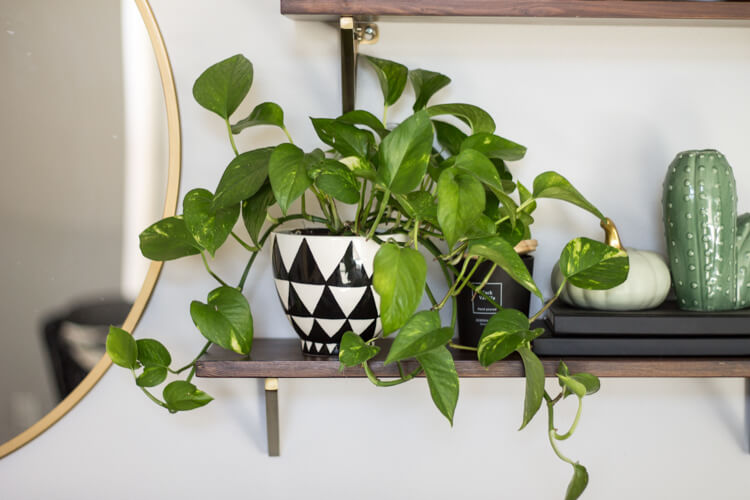 The pothos plant is another quick growing plant great for boosting a beginner's confidence! The only reason it isn't higher on the list is because you do have to pay a little attention to its leaves to decide when to water it. The entire plant will get a little weepy and you'll know it's time. I water mine about once a week or whenever I notice that it needs it.
The other great thing about pothos is that they can thrive much further from a light source than most houseplants. Most of my other plants are near windows but I like to balance my plants out around the room and this one helps me do that.
This is one of my favorite plants! Mostly because it's had a hard life and still managed to survive. Most money trees have a braided trunk (like these) but this is the last trunk standing.
Let me tell you about his rough little life. And reassure you that you CAN learn to take care of houseplants. First, it was so small I sat it on my mantel and forgot about it. I remembered him when my husband was taking down part of our mantle and bumped into it while on a ladder. All the leaves immediately fell off. I hadn't watered it in weeks. I gave him a drink and sat him in a sunny spot.
My toddler could reach that sunny spot and was able to pull the entire tree out of the dirt. So I replanted him again not thinking he had much of a chance but willing to try anyway. Then I put it outside so he could get as much sunlight as it needed to grow. Warning, it gets worse.
One summer night we had a pretty rough storm and in the morning I found him ripped out of the dirt AGAIN. For the third time I replanted what was essentially a bare stick at this point.  I left it in the window in our kitchen, safe from toddlers and storms. Since then he's grown quite a few leaves and is doing pretty good! This is my biggest success (and failure) story!
The point is that money trees are survivors. And if yours grows 6 leaves on a stem, it's said you'll be blessed with wealth. I don't see were this could go wrong!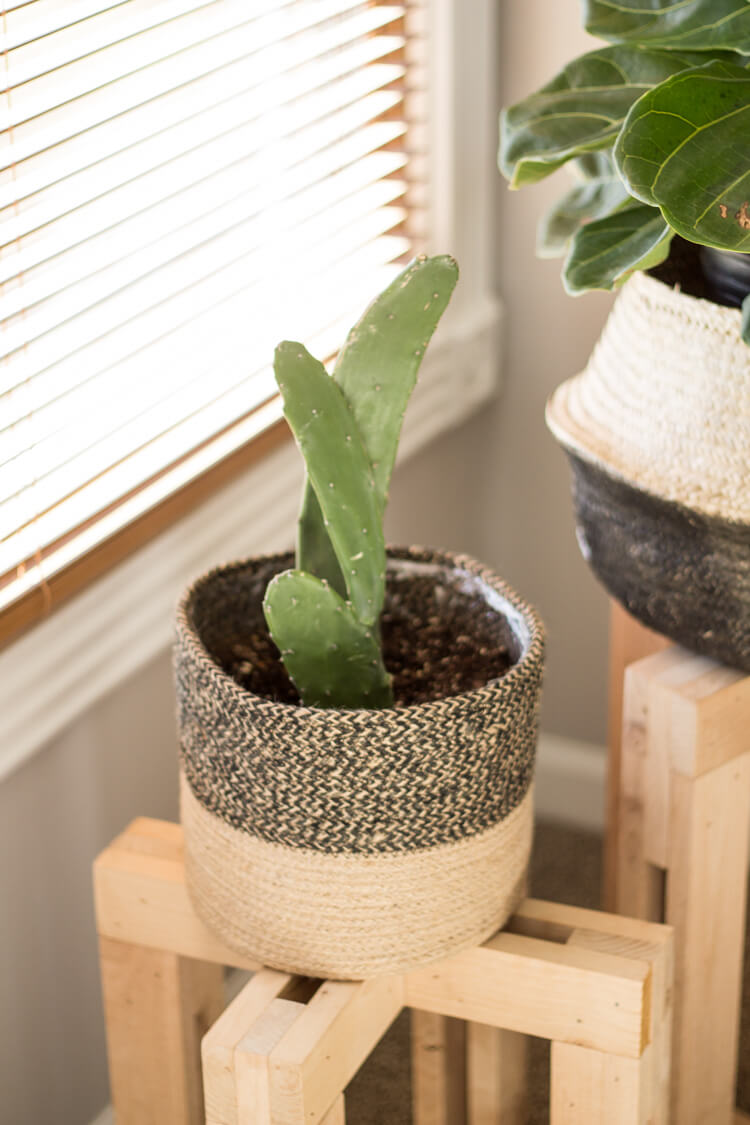 This prickly pear cactus has been so fun to grow! A friend gave me quite a few clippings (you can get a couple right here) and you literally stick them in fresh soil, water them once or twice a month and end up with your own cactus. I planted 7 pads a couple months ago and 2 of them have new growth and the rest still seem healthy so far.
My friend has had hers for over 10 years. They take it outside every summer and in the fall it is too large to fit back through the door. Pads fall off when they bring it in and that's where my clippings came from. Goals people. Goals.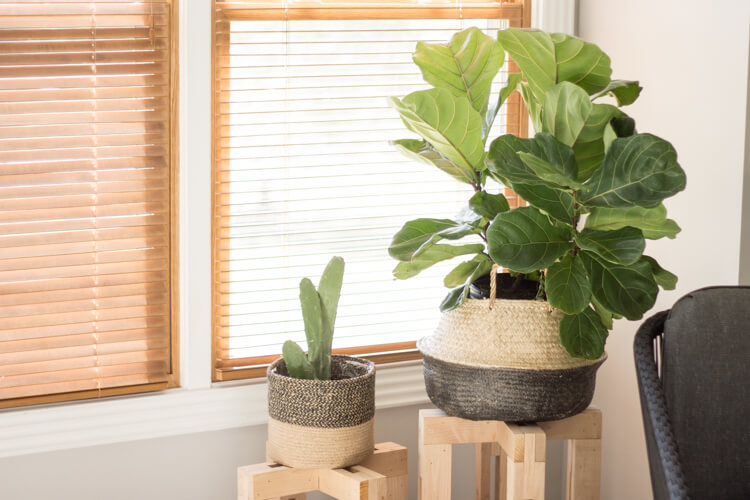 I actually ordered my fiddle leaf fig from Amazon and am so shocked that it's still alive. I've heard mixed reviews about how difficult it is to keep a fig alive, but this one is still kicking. I water it about every week or week and a half. And I give it miracle grow every couple months.
I love the look of fiddle leaf figs and home decor wise, they look really nice and provide great texture. Plus, like my large snake plant, it's big enough to make a statement in any room.
Fake plants make a great last resort.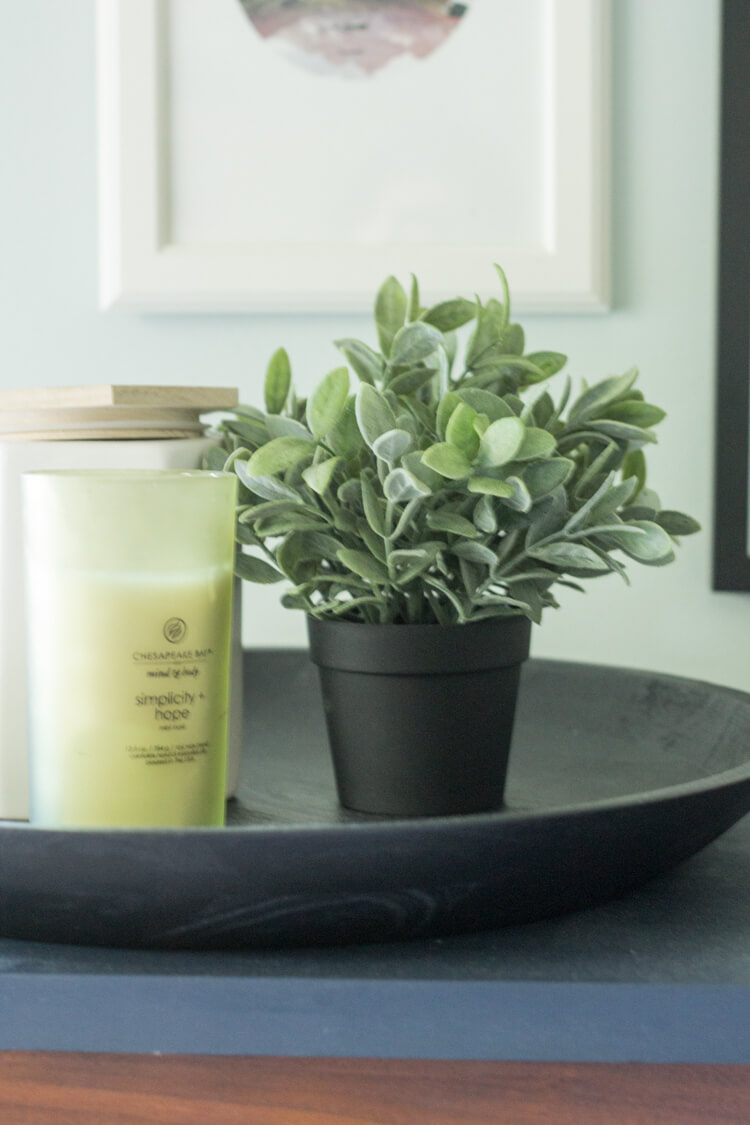 If you're really sure you can't handle any real houseplants (although I think you'd find you can!), grab a fake one. This snake plant is the most realistic bigger faux plant I've found. He lives in my toddler's room and is super convincing. Most of the artificial plants at IKEA are realistic looking enough and can help bring the life and texture that a real plant brings to a space! Nurseries will also usually have some really realistic looking fake plants, and probably more options when it comes to common house plants.
Where to buy houseplants
I've had great luck buying plants at local nurseries, IKEA and local hardware stores like Home Depot and Lowes. (However look them over really well. I've also bought one infested with bugs which was gross.) And I've even bought a few from Amazon with no problems!
Just pay attention to the health of the plants around the one you're buying. If they're all looking a little sad, maybe go ahead and shop for plants somewhere else.
How I decorate with houseplants
Here are a few photos of my houseplants from a distance so you can get a glimpse of how I decorate with them. If you've seen any of my other posts, you know they're a necessity for my modern home decor style.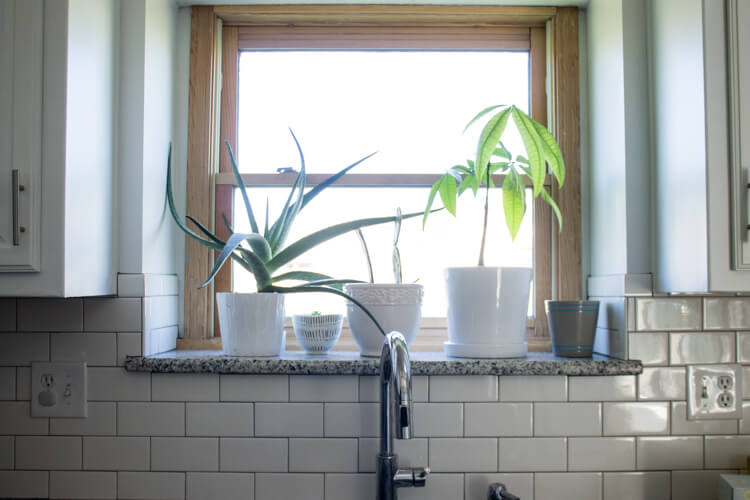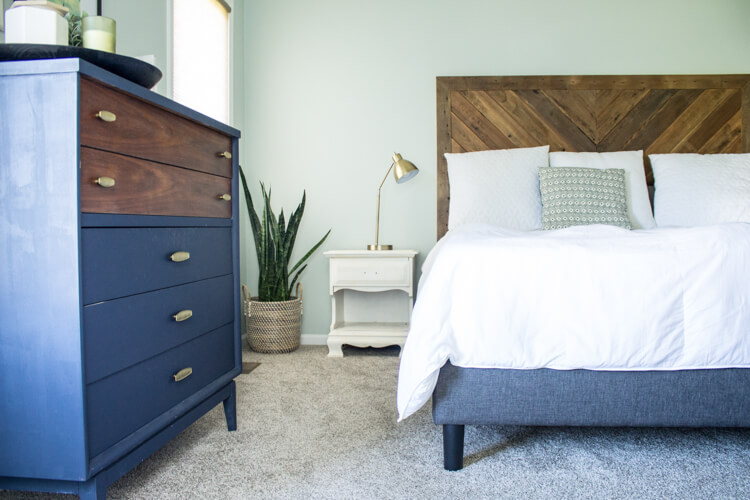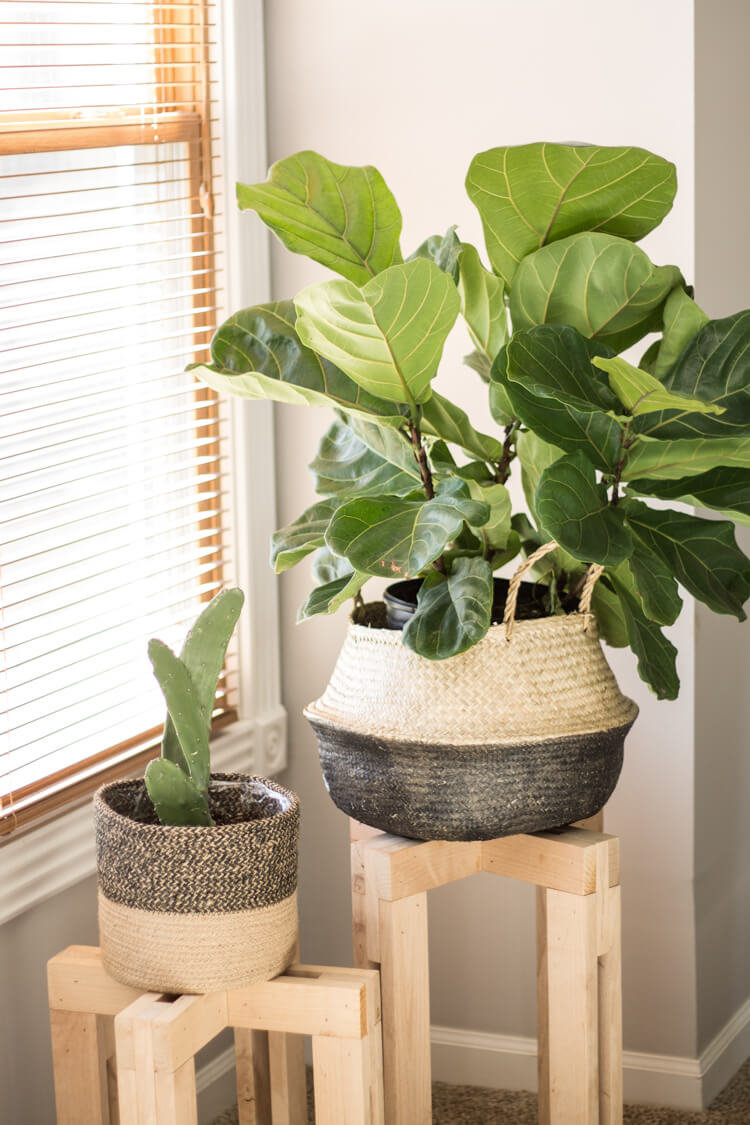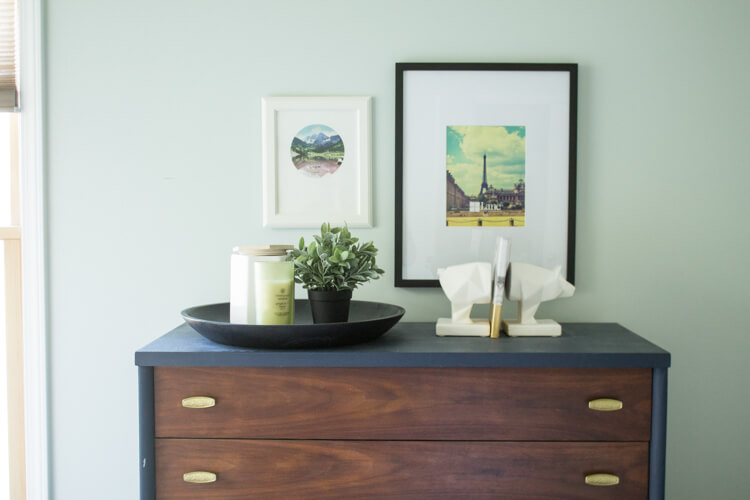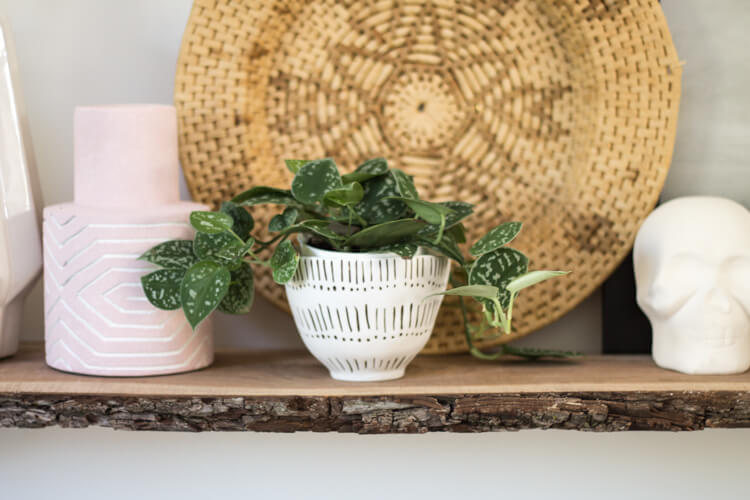 So there you have it…8 of the best common house plants for beginners! For more tips, check out this post about houseplants for beginners.
I also have a houseplant watering guide with a water schedule worksheet and extra tips.
If you liked this post about common house plants for beginners, pin it!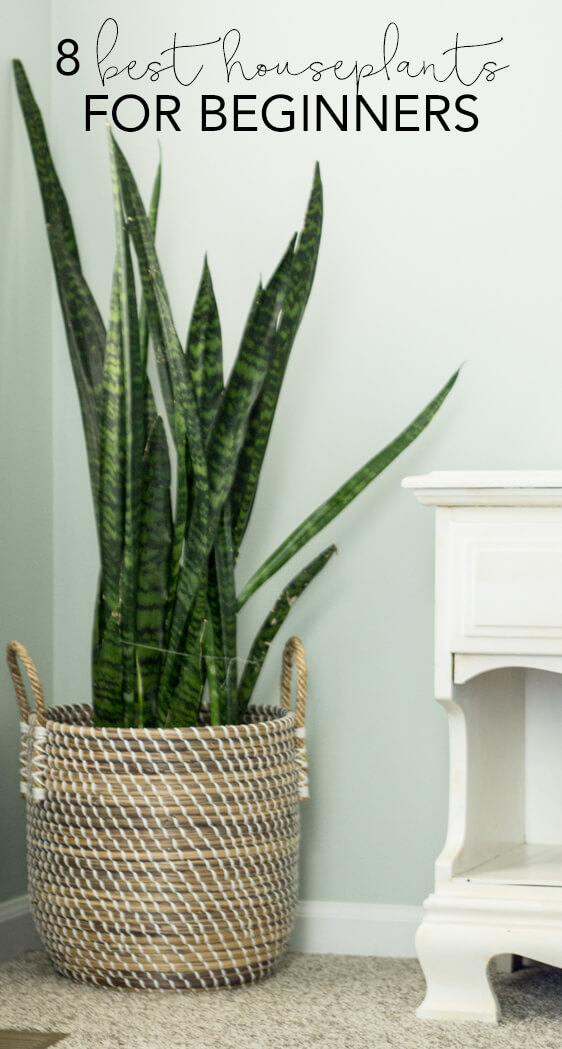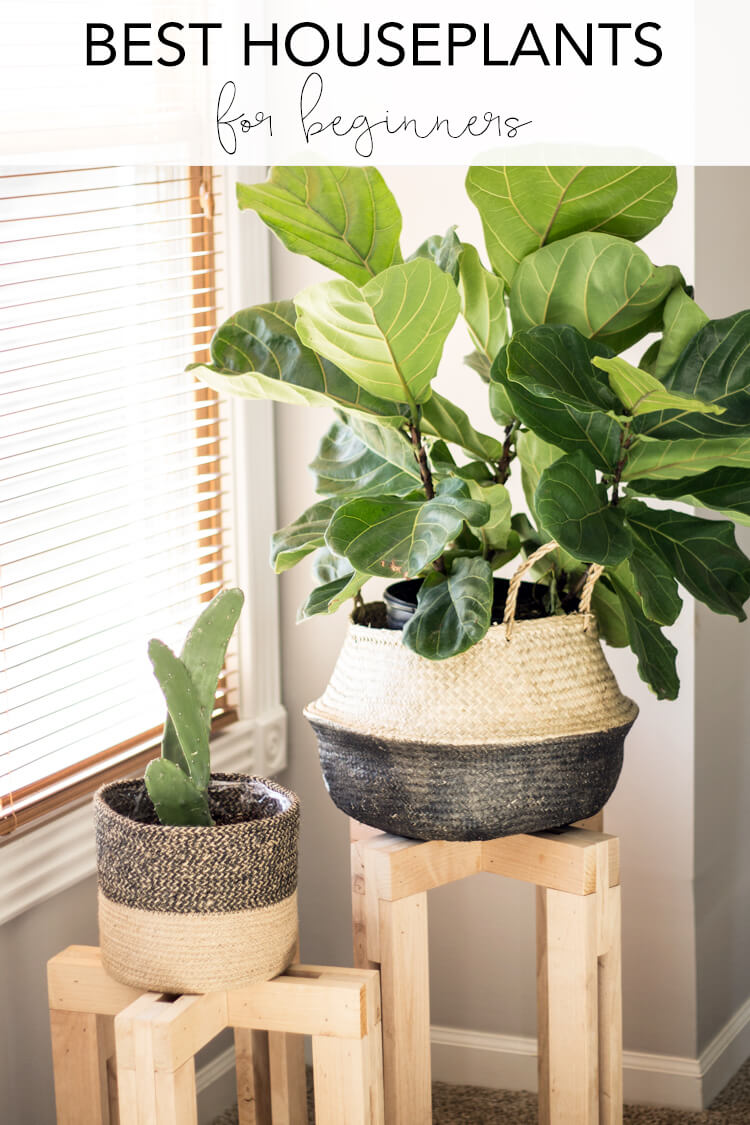 Comments
comments