Happy Wednesday friends! I feel like I have been struggling to make it to this little ol' space of mine because while I feel like I've made a lot of progress on our house so far, I've yet to completely complete much of anything.
Here's a list of what I've "completed" so far along with some notes of what still needs to be done and some terrible iPhone pics (wouldn't want to spoil the reveals) of the process:
Painted laundry room walls, trim and cabinets – this is the only completely completed room thus far.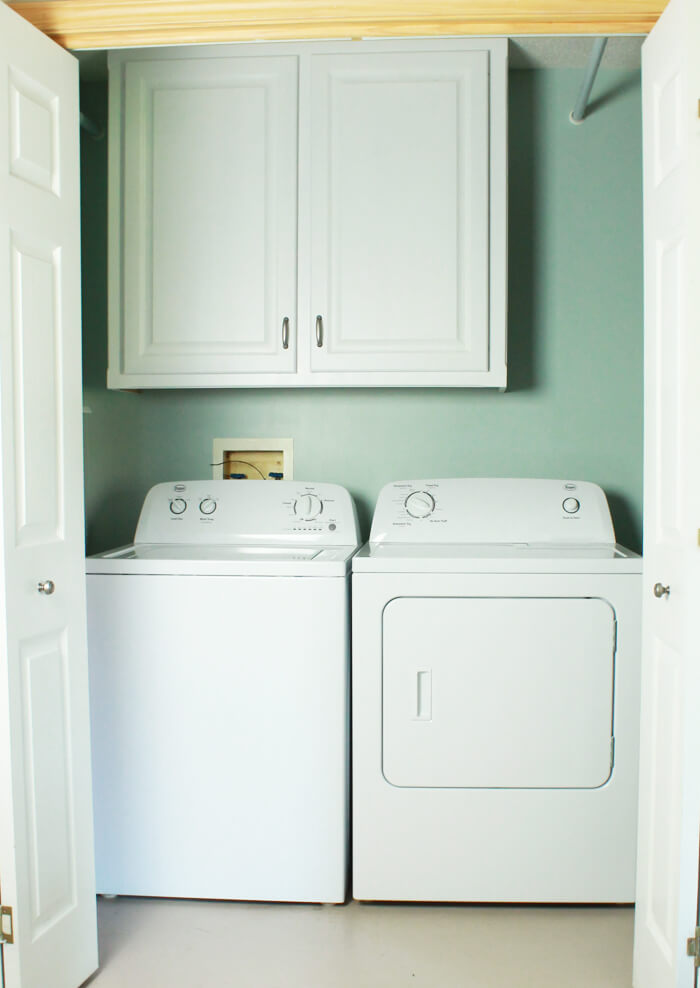 Painted baby room walls, trim, doors and closet. Set up crib and dresser and bought reclining glider – I would consider this room finished, except I need to figure out what I'm going to do for decorating the walls.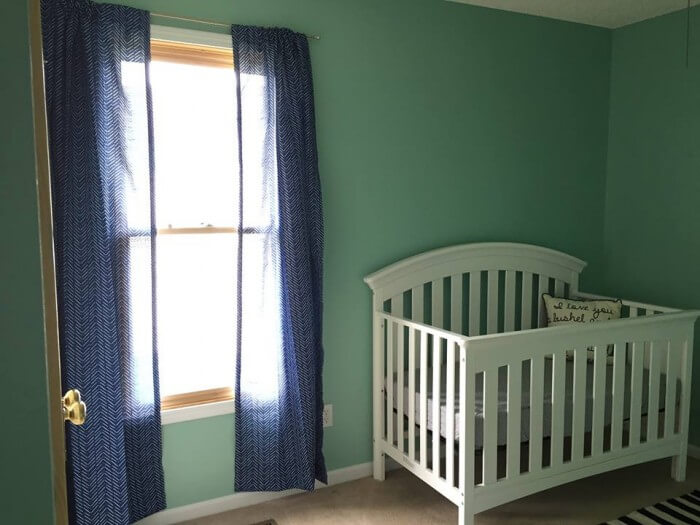 Painted master bedroom walls and trim – I'm still working on getting together a rug, new nightstands, a headboard and deciding what to do for wall decorations and furniture. I may want to repaint our dressers, but I haven't decided on a color. The nightstands and headboard will be DIY projects and I already have one nightstand made, but it still needs to be painted. (The brown in the below picture is the before color, and it was much too dark for me, I couldn't take it any longer!)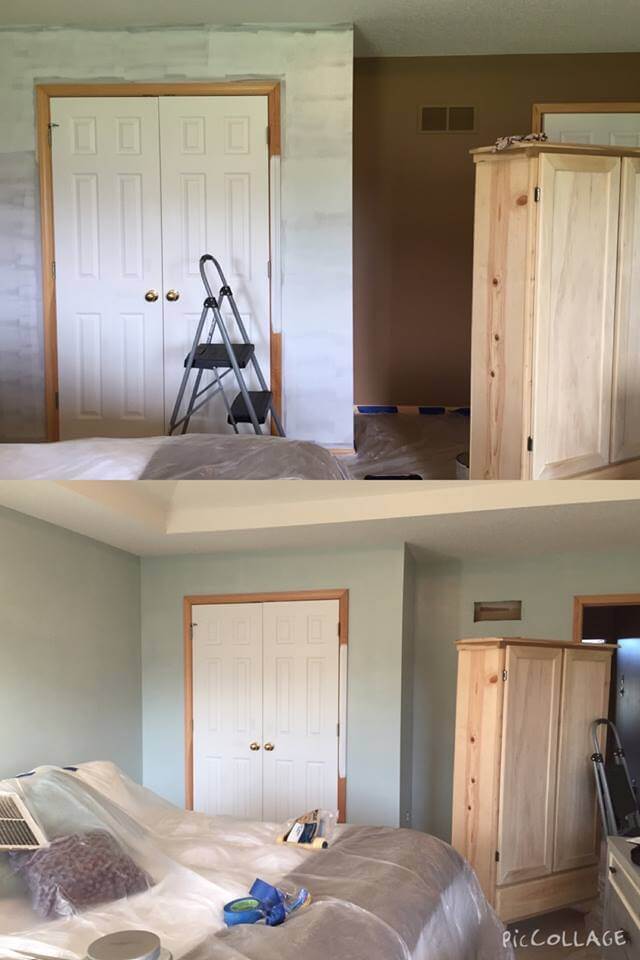 Painted living room walls – still need to caulk and paint the trim and once again, decide on decor and repaint some of the furniture.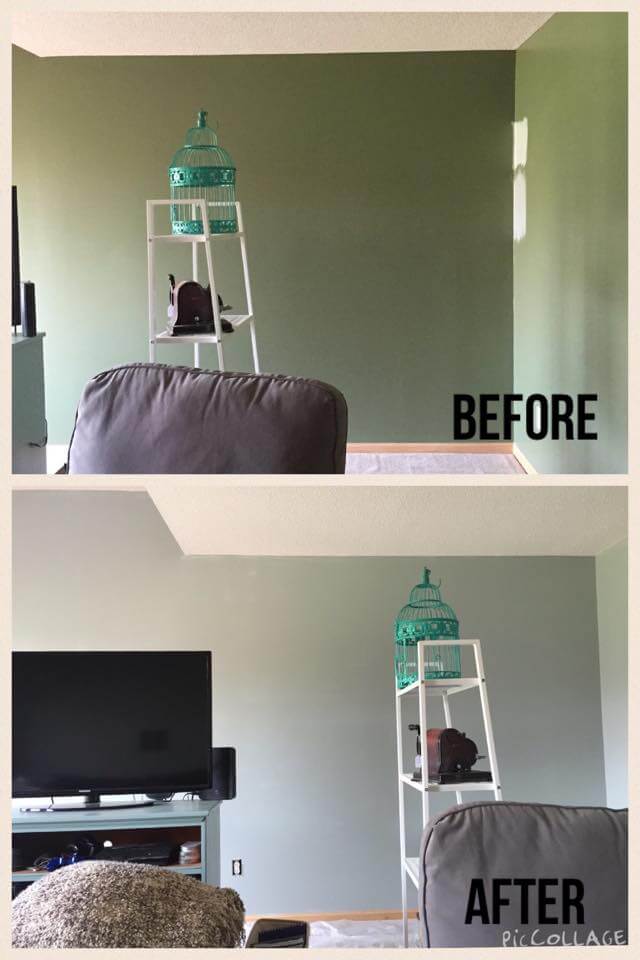 Painted upstairs hallway – trim needs caulked and painted still, but this is likely to be something that won't be officially "revealed." After all, it's a hallway.
Somehow, the living room and bedroom colors look really similar even though I thought I was picking colors that were not at all the same. I planned on the living room color being quite a bit darker and much more green than blue, but either way, I still love both rooms and will not complain about my home being too breezy, as if that could be a thing. ;)
I would love to get most of the painting done in the next 2 weeks – which is basically just finishing up the trim in the rooms that aren't done. My baby shower will be at the end of this month, and I'll be 36 weeks pregnant, at which point I think is a good time to stop with home projects and work on getting settled in and ready for the baby.
We are also looking at getting in new carpet, possibly before the shower, if not then immediately following, so I'm holding off on finishing some projects until that is taken care of. I plan to finish most of the baseboard trim when the carpet is pulled up so there is less taping and preparation involved. I think it will go much faster that way. In the meantime, I can work on getting all the doorways and window trim completed. Also – most of the interior doors in the house need repainted as well. They are all super dingy and I've tried cleaning them with a magic eraser with no luck.
So do you think I'm crazy yet for doing all of this in my third trimester? I'm definitely beginning to believe that I am. I have had a little help from my husband, but he's been pretty busy with his full-time job (you know, bringing home the bacon so we can continue to fork out the money for projects) and has been away for military training multiple times in the 2 months we've lived here, so I've been working on a lot of it solo. Once the major projects are finished, we will slow down and let the decorating aspect happen gradually over time. I don't want to rush into buying a bunch of stuff I don't want just for the sake of it being "done" and living with bare walls while we figure that out doesn't bother me.