This post is brought to you by iLOVEtoCREATE and Blueprint Social. The opinions are my own.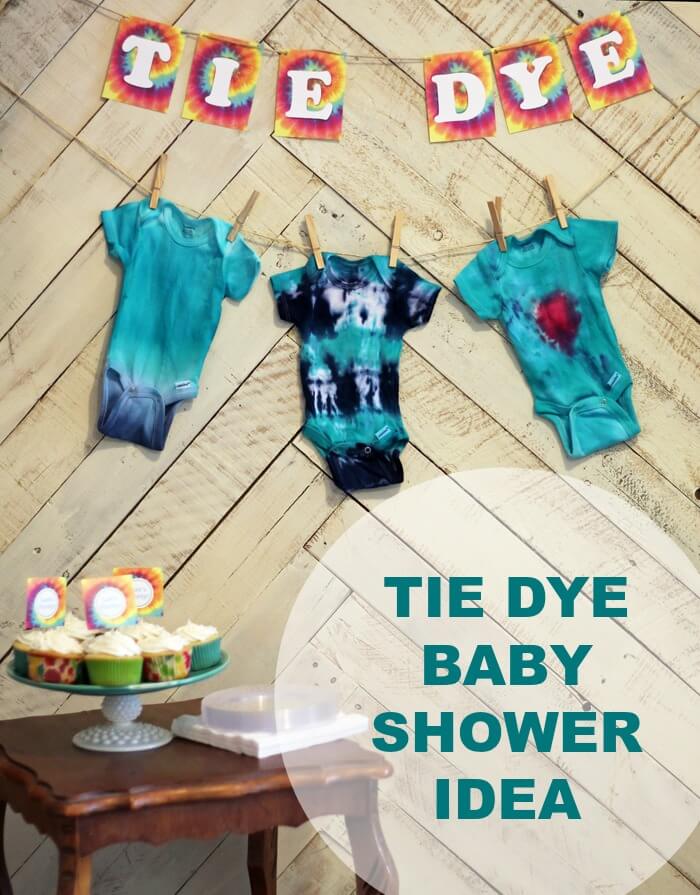 Summer is in full swing now, and it's the perfect time to start taking advantage of the weather and planning some fun activities into your summer! Being obsessed with all things baby this summer, I thought that a tie dye baby shower would be super fun! My own shower won't be for another month, but I couldn't help but come up with some ideas and try out tie dyeing some adorable newborn onesies with the Tulip® One-Step Tie-Dye Kit®.
Seriously, how adorable did these turn out and how fun would it be to have tie dying onesies be the "game" or "activity" at your baby shower? Tie dying isn't just fun for kids, and the Tulip® One-Step Tie-Dye Kit® makes it easy and mess free. Everything you need is included in the kit, including gloves to keep your hands clean.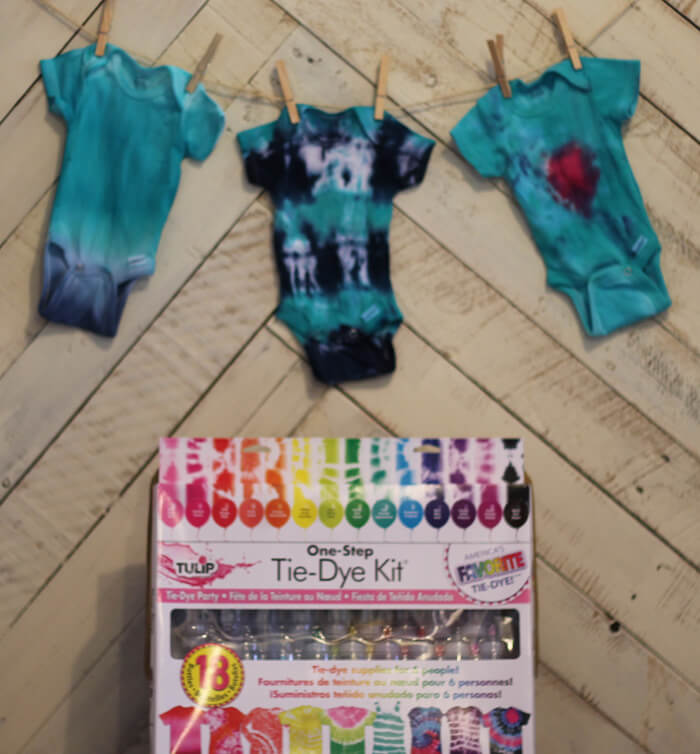 Seriously, it's super easy.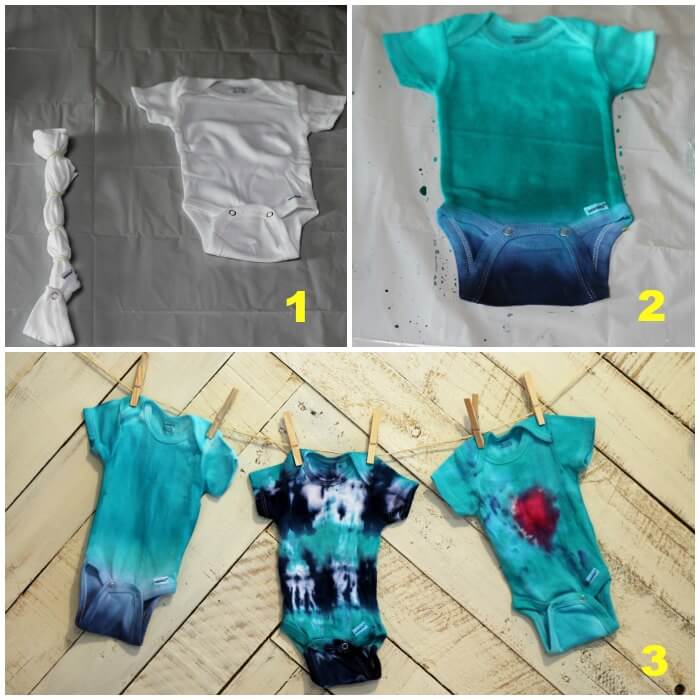 Step 1: Decide on the technique you'd like to use and lay out/rubber band the onesies. You can find tons of different technique ideas here.
Step 2: Choose your colors, add water to the dye mix, then follow the instructions for your desired technique. Each technique will have specific directions, but most require you to leave the onesie soaking in the dye for 6-8 hours.
Step 3: Wash and dry your onesies, then enjoy!
Kids and adults will both love this project!
Other tips for a successful tie dye baby shower:
Make tie dye cupcakes – these can be as simple as normal cupcakes in fun colored cupcake liners that correlate with the party theme (I got mine at Target) or you can get really creative and make actual tie dye cupcakes and/or frosting with food coloring!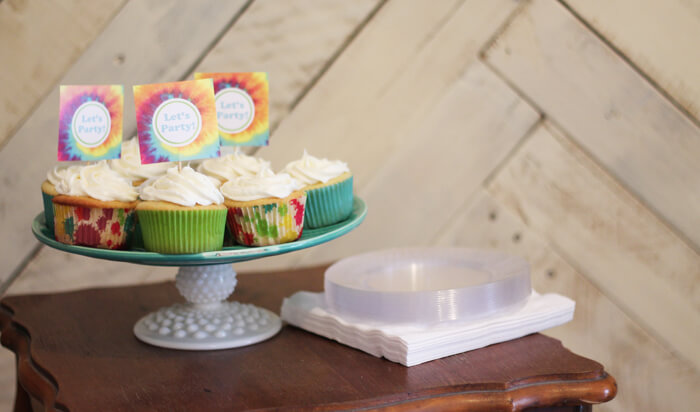 Create fun printables to personalize your party and help guide guests to all the fun activities and treats.
Send pictures in thank you notes. Because of the long soak time, guests may not get a chance to see their finished projects, so have them write their names on the tag or the inside of the onesie and the momma to be can include a picture in the thank you cards!
Have fun while you #TieDyeYourSummer and be sure to check out iLOVEtoCreate on social media for more great ideas! Follow them on Facebook, Twitter, Instagram, Pinterest, Tumblr, Google+ and Youtube.