Yesterday I got my 2nd Stitch Fix in the mail! If you aren't sure what Stitch Fix is, it's a subscription service where a personal shopper sends you 5 pieces and you pay for want you want to keep and send the rest back. You can get more details under my review of this month's Fix.
Dean Skinny Jean – $78 Kept
I'm wearing these jeans in all of the photos. I love them! They are super soft and fitted but not too tight. I cannot stand jeans that make me feel like I can't breathe when I sit down, and these feel more like leggings. They're a little pricey, but I'm definitely willing to pay that for a good quality pair of jeans, especially since I currently don't have any that fit.
Cotulla Button Back Sweater – $58 Returned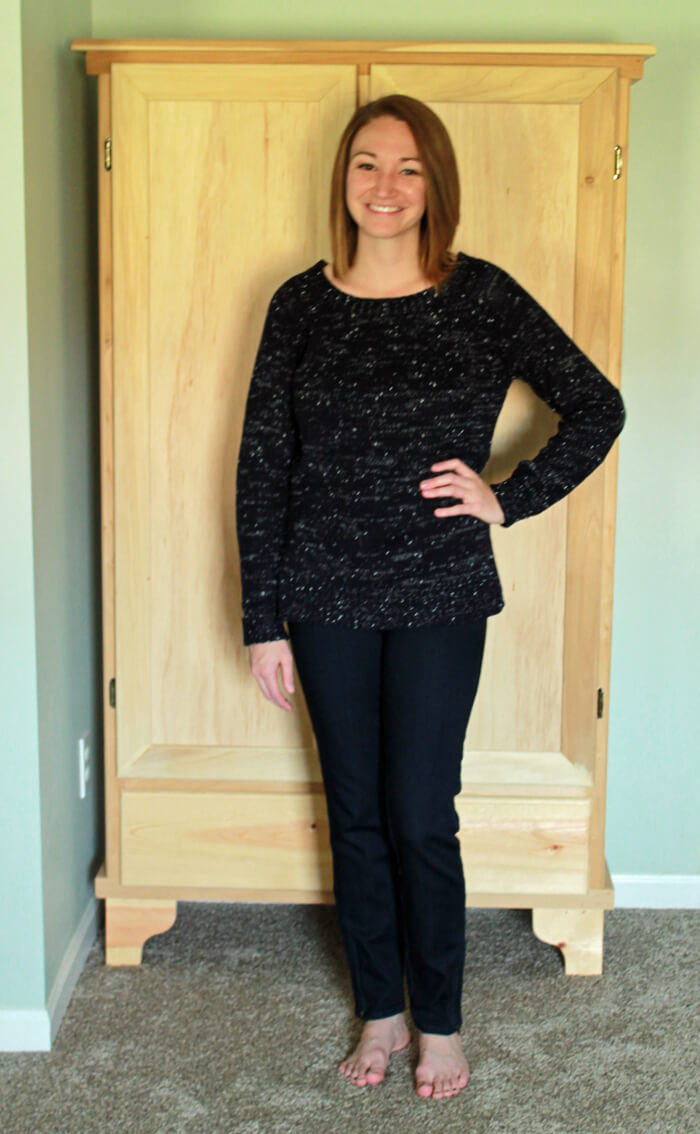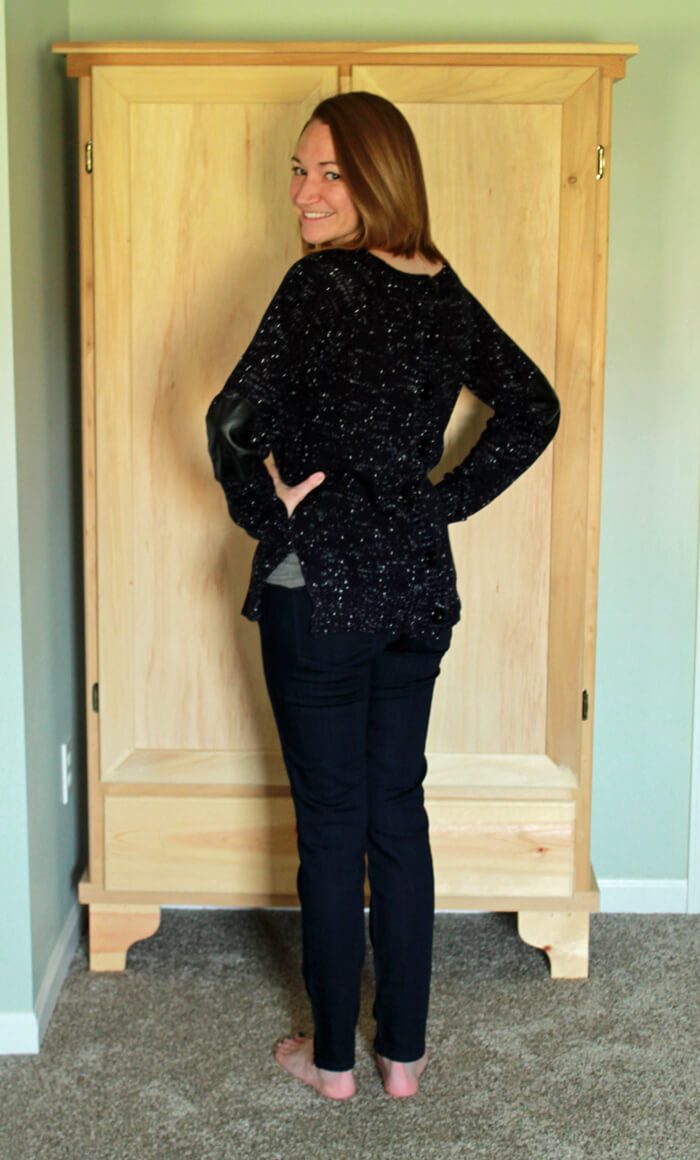 Because of the color you can't see the buttons down the back, but let's just say that my husband thought I put my sweater on backward. I really thought I was going to hate this one (because I have no self control and look up my items before they get here) but I was actually pleasantly surprised. However, I was worried about it being too frumpy and these pictures confirm that it's a no. I just couldn't justify the price tag for something I wasn't sure I'd love for very long.
Layla Elbow Patch Detail Cardigan – $48 Returned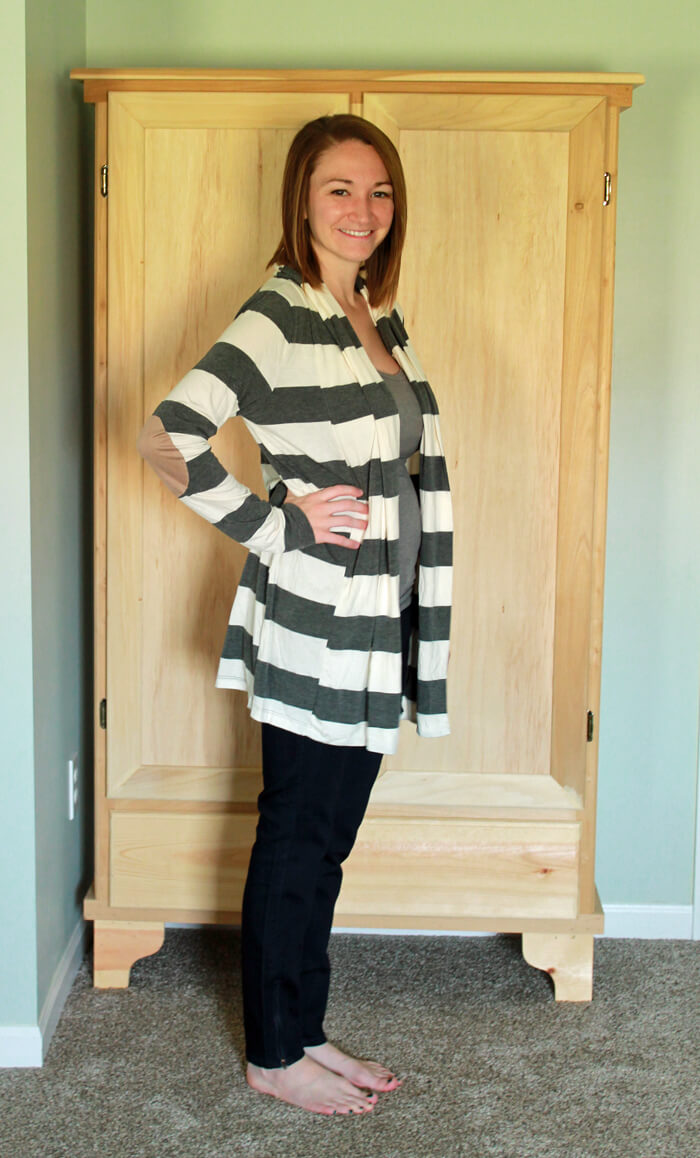 This was way too big, I hate the elbow patches, and I think it looks cheap. Returned.
Greenich Striped Knit Top – $48 Returned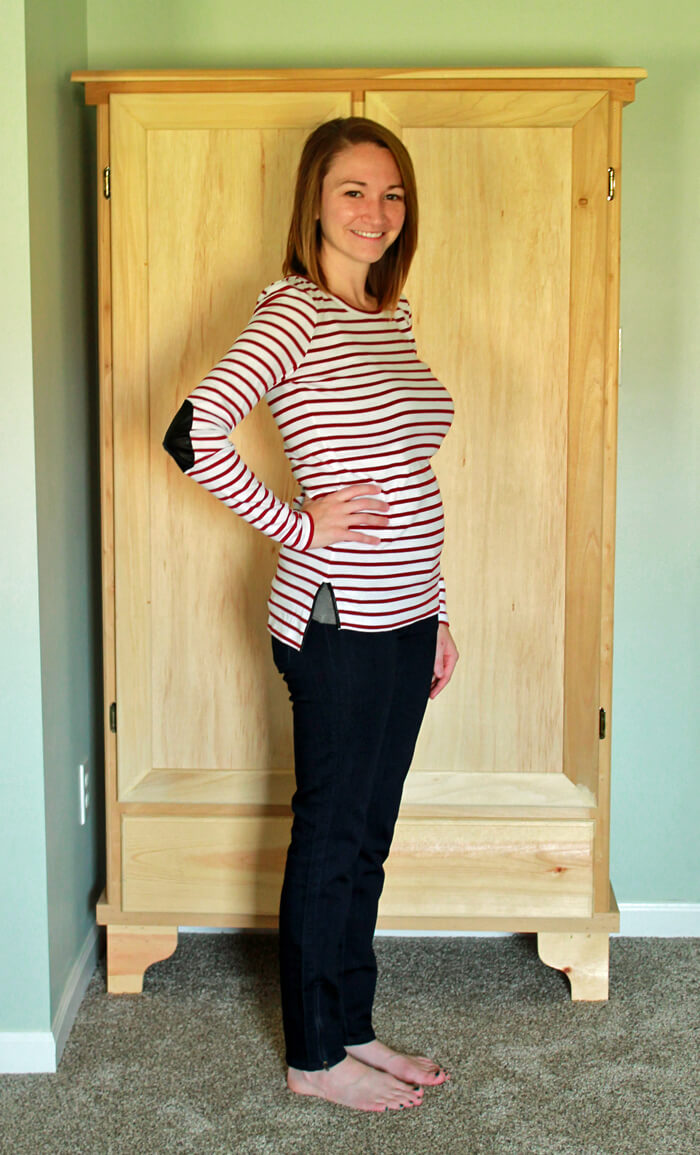 I wanted to like this one, really. But the stripes aren't flattering my postpartum belly, the crew neck is too high for my large bust (they look about a mile long) and again it has elbow patches, which weren't that comfortable. I ended up sending it back.
Shara Herringbone Vest – $68 Returned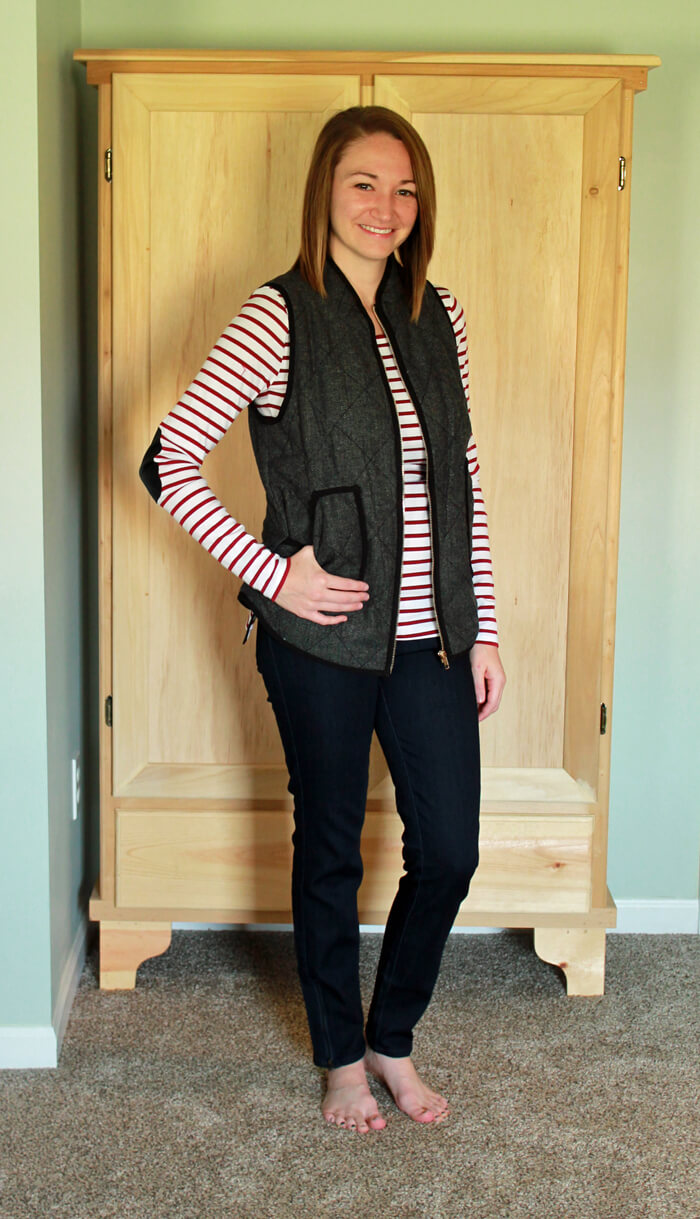 I really like this vest. It would go with anything and I can see myself wearing it alot. But also, I've seen this vest all over the internet so I feel like everyone has it. I'm not the biggest fashionista in the world so if I know that everyone has it, then it's been around! I really teetered back and forth between keeping it or returning it, but ultimately I couldn't justify the price tag.
So overall I only kept one thing, the jeans. But I think I will be really happy with them and it's only my second fix. I will give feedback about all of these items and my fixes will get better! Overall I'm still happy with the Stitch Fix experience. They do really well with fit considering it's an all online service and while the prices are high from time to time, I don't have to leave my house. The convenience makes it more than worth it. A little more about how it works —
Stitch Fix is a clothing subscription service. First you sign up and fill out your style profile to tell them about your style preferences and body type and schedule your first fix. Then they assign a personal stylist to you who will go over your style profile and pick out 5 items that they think you'll love and that will fit well. On your scheduled fix date, you'll receive a package with the 5 items. You have 3 days to decide what you want to keep. What you don't like, you send back in the prepaid shipping bag included in your package. There is a $20 styling fee for each fix, but that goes toward any items you decide to keep – and if you keep it all you get a 25% discount.