This shop has been compensated by Collective Bias, Inc. and its advertiser. All opinions are mine alone. #BIGSeason #BigLots #CollectiveBias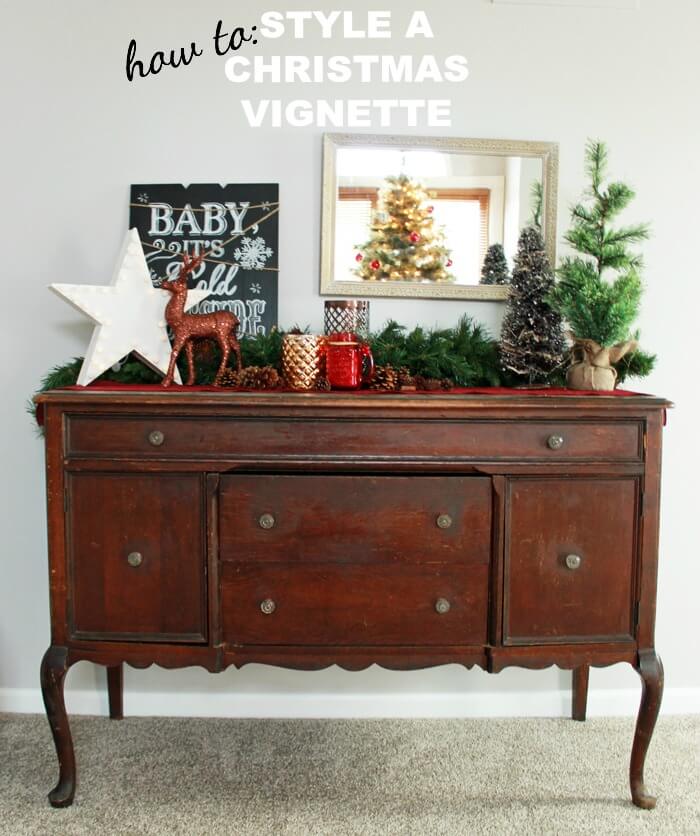 I know some of you are completely against decorating before Thanksgiving, but my way of thinking is that I want to enjoy the festive decorations for more than 4 short, busy weeks. Also, in the thick of the holidays between Thanksgiving and Christmas, decorating becomes one more thing on the list. When it's done early I can enjoy more of the season! Apparently Big Lots agrees because they have dubbed this week National Decorate Your Home for the Holidays Week. We decided to jump on board with that!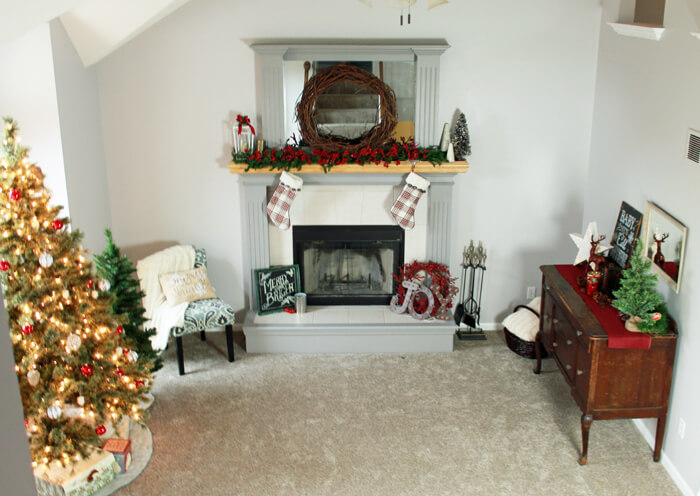 My sister and I headed to Big Lots last week and were able to decorate our entry room for under $200. We combined our new purchases with our existing decorations, but were able to get enough to overhaul our Christmas style! *Maybe I should clarify here that my sister lives with us, and she's definitely more into the Christmas decorating than my husband is!*
We were pretty surprised at the selection offered by Big Lots. The entire back of the store we visited was filled with Christmas Decorations. They had everything from ornaments and inside decor to outside decor and gift wrapping supplies. (Styles and assortment vary by store.)
This was my favorite aisle to shop: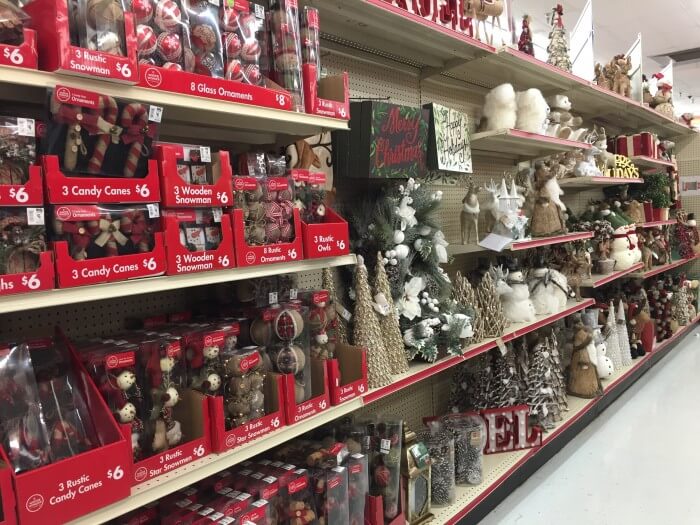 We were able to get some simple bulbs for our tree.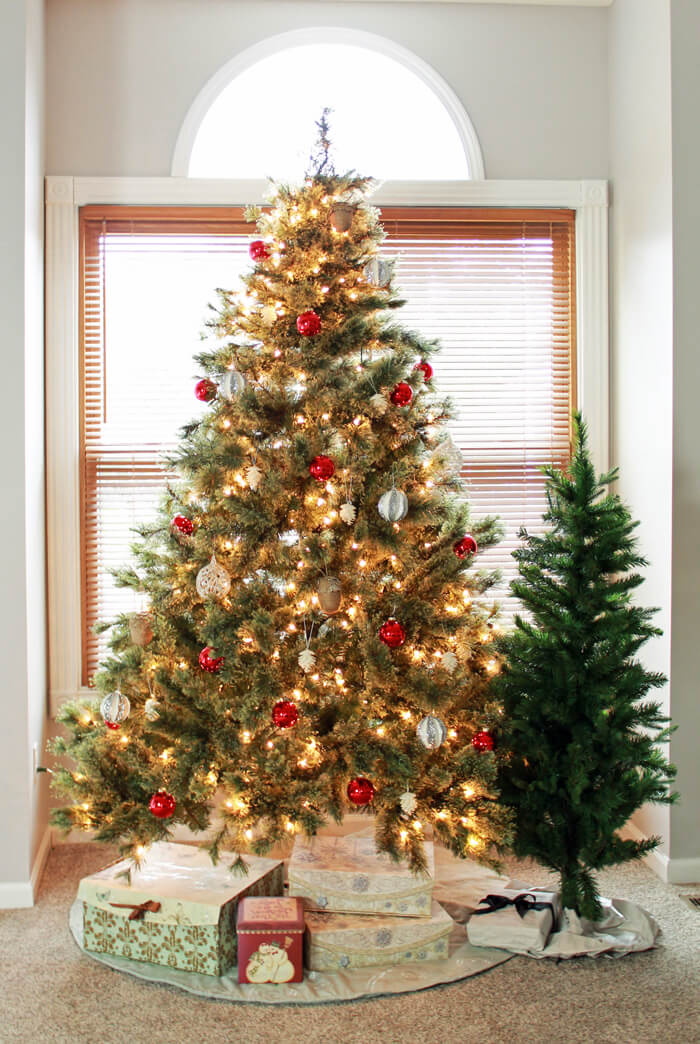 For our mantel we got the white lantern, the merry and bright sign, and the joy marquee sign.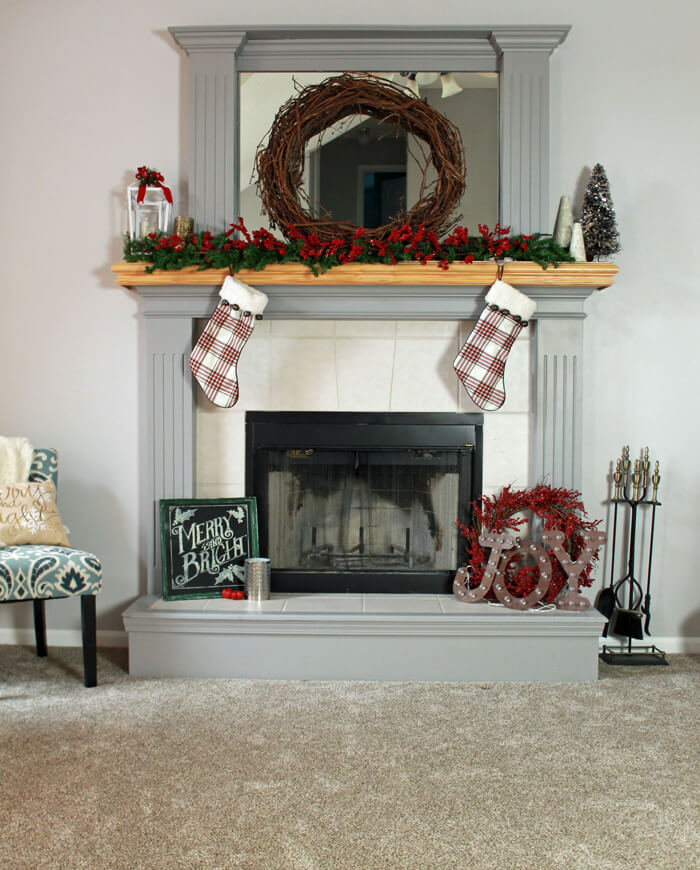 And that pillow. Apparently we are feeling merry and bright! :)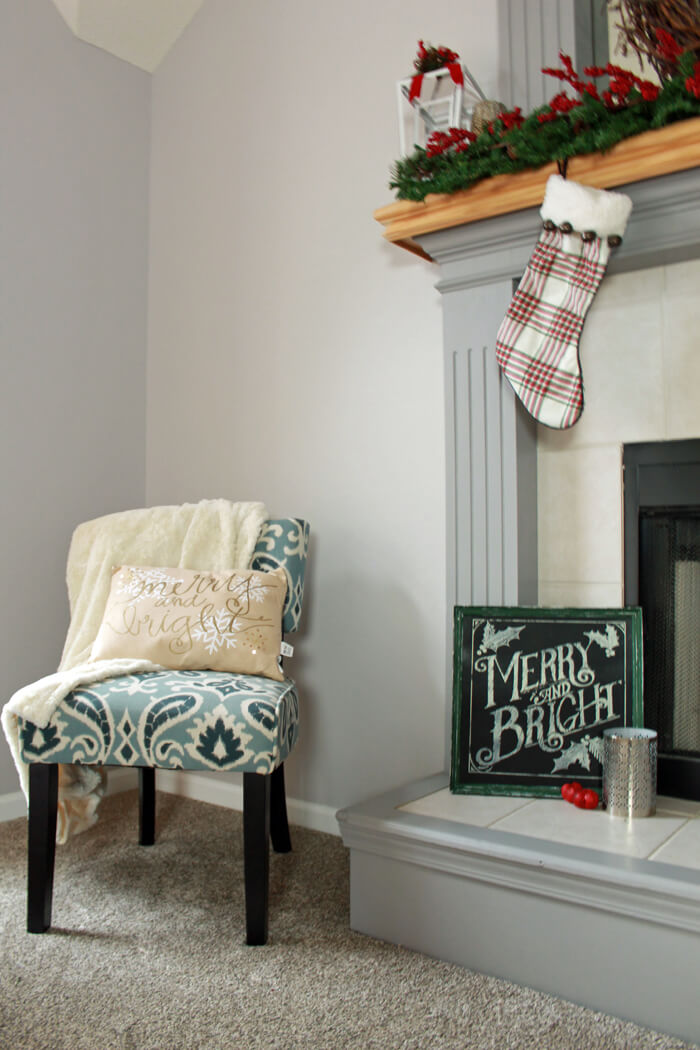 Almost everything in our vignette came from Big Lots including the Baby it's Cold Outside Sign, the star, the reindeer, the 3 candles, the Christmas tree and the table runner.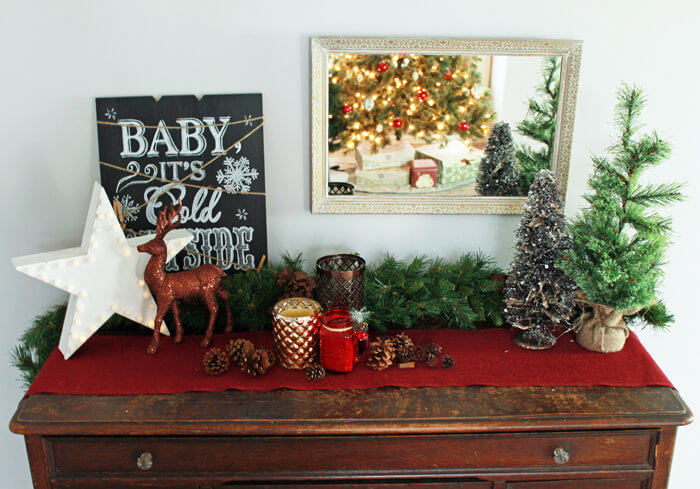 Here are some tips for styling a vignette:
Step one: Gather all your items and creating grouping of items with varying heights. I find it easiest to create groups of 2 and 3.
Step two: Decide where you want to add height. If you have one tall item and alot of medium and shorter items, you might want your tallest item in the center. We had two groups of taller/medium items and one of shorter items, so we built our taller items up around the edges.
Step 3: Use some sort of filler to ease your transitions. The greenery and pinecones helped us with this. They just add a little something extra.
Step 4 (optional): Keep it balanced. This one can be tricky because balanced doesn't necessarily mean symmetrical, and sometimes you might be going for an unbalanced effect. But in this case, we added the mirror at the last minute to balance out the visual weight of the sign. Without the mirror that space looked extremely empty.
Step 5: Keep rearranging until your vignette makes you happy. The best thing about decorating is there are no real rules. And all the rules you think you know can be broken to fit your style. These were just some starting guidelines.
So, will you be participating in National Decorate Your Home for the Holidays Week this week? Visit biglots.com/christmas to view the Christmas catalog and for ideas, tips, and inspiration.