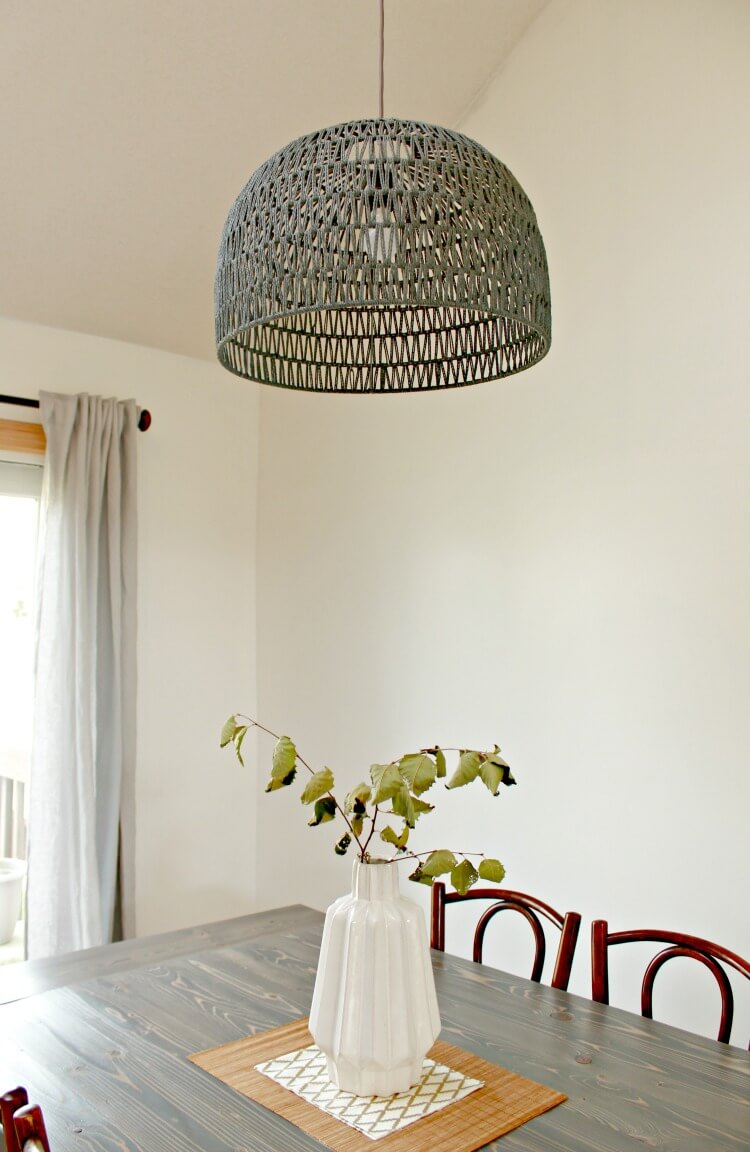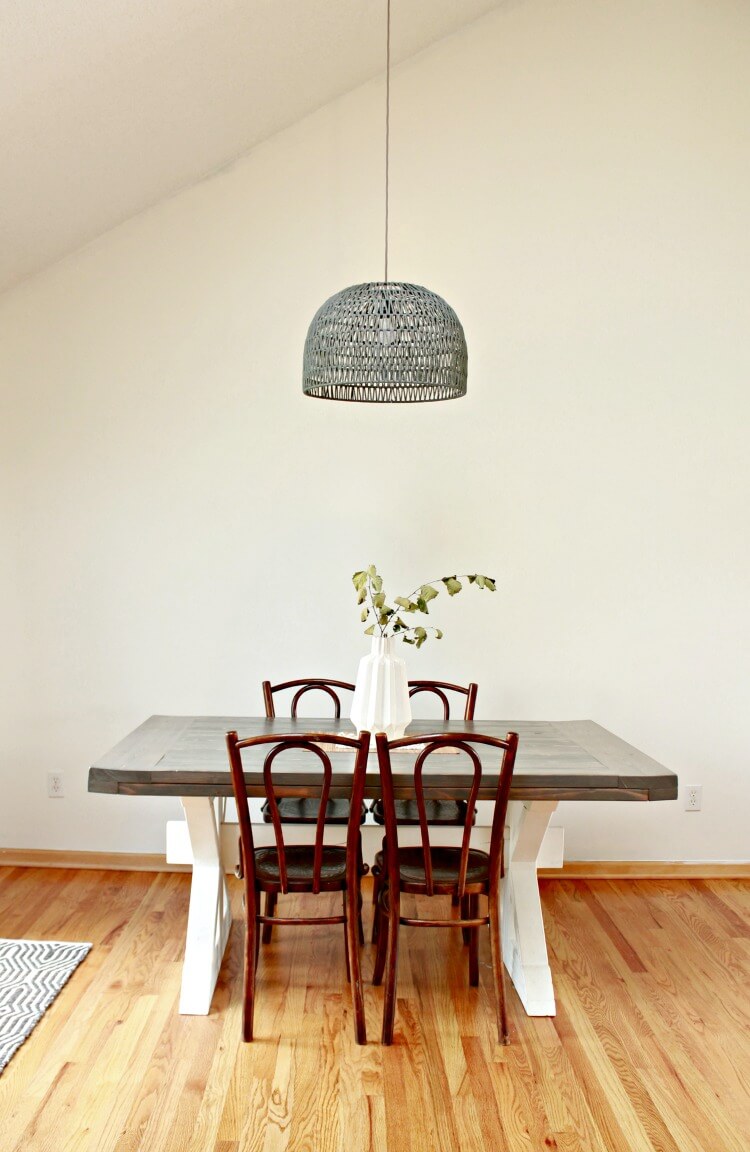 Replacing the kitchen lighting was a HUGE step in our kitchen/dining room progress, and I am in love with the lighting we selected! You can see what we started with here. We ended up with the Zuo Paradise Grey Ceiling Lamp, and I'm so happy to be working with them for this post!
I love how the gray polyester woven thread zig zag pattern adds texture to the room and is a bit more modern than the other elements like the farmhouse table and chairs. I was looking for something a little modern, a little boho but something that would blend nicely with everything else, and this was the winner!
You can see it from the front door and it's such a welcome sight! The grays and whites have a much more fresh feel than the previous browns – and that's exactly how I wanted my kitchen to feel! I need it to feel crisp and clean with a little style to make up for all the dishes in the sink and green beans stuck to the floor (thanks to a certain baby). And that light is definitely the most stylish permanent feature we've added to our home so far!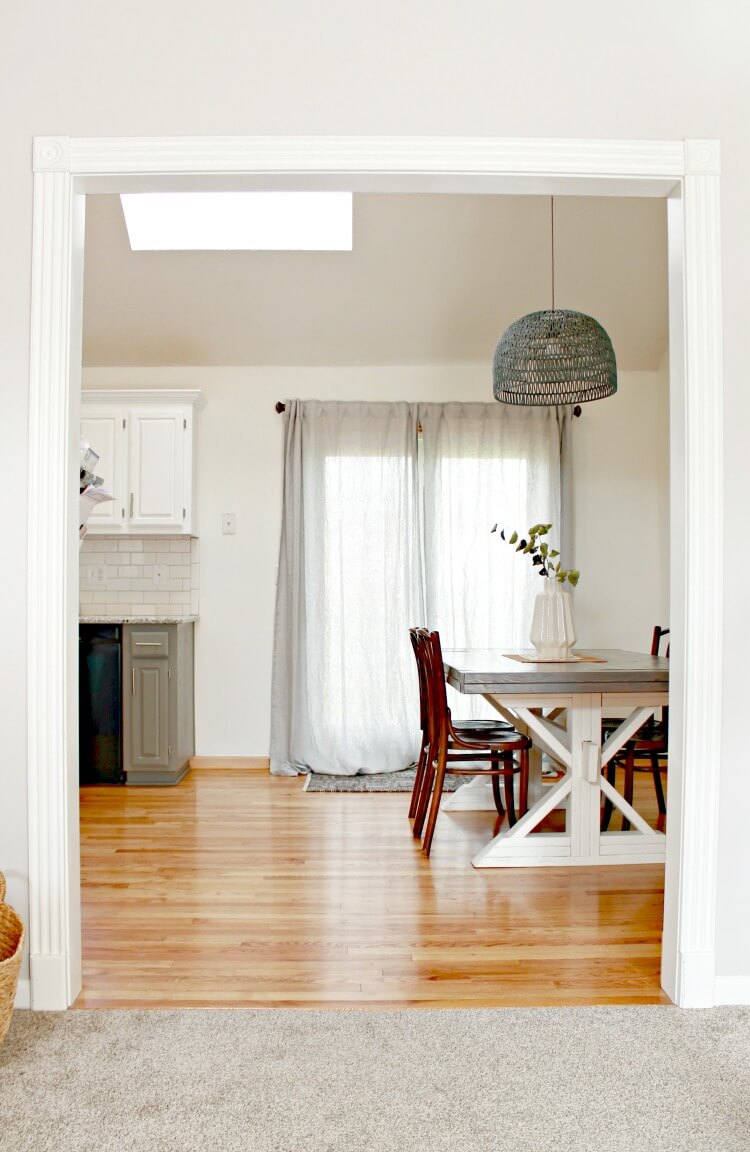 As for the rest of the kitchen, I've shared some updates but not since the walls were painted white. You guys, I am LOVING the white walls. It completely changed the space and while I was nervous when we started painting, I'm a convert. I'm tempted to repaint the rest of my home white, but then I remember how much work it was to paint it all breezy!
And I'm going to be really transparent up in here (mostly so you don't call me out!), the only wall that's entirely finished is the wall with the sink on it. The rest of the walls still need another coat or two of edging! We started painting before Graham's birthday party and ran out of time, then our fall schedule has been so crazy that we haven't picked it back up again. And then you know how it becomes one of those things you forget about and don't see anymore. Yeah, that.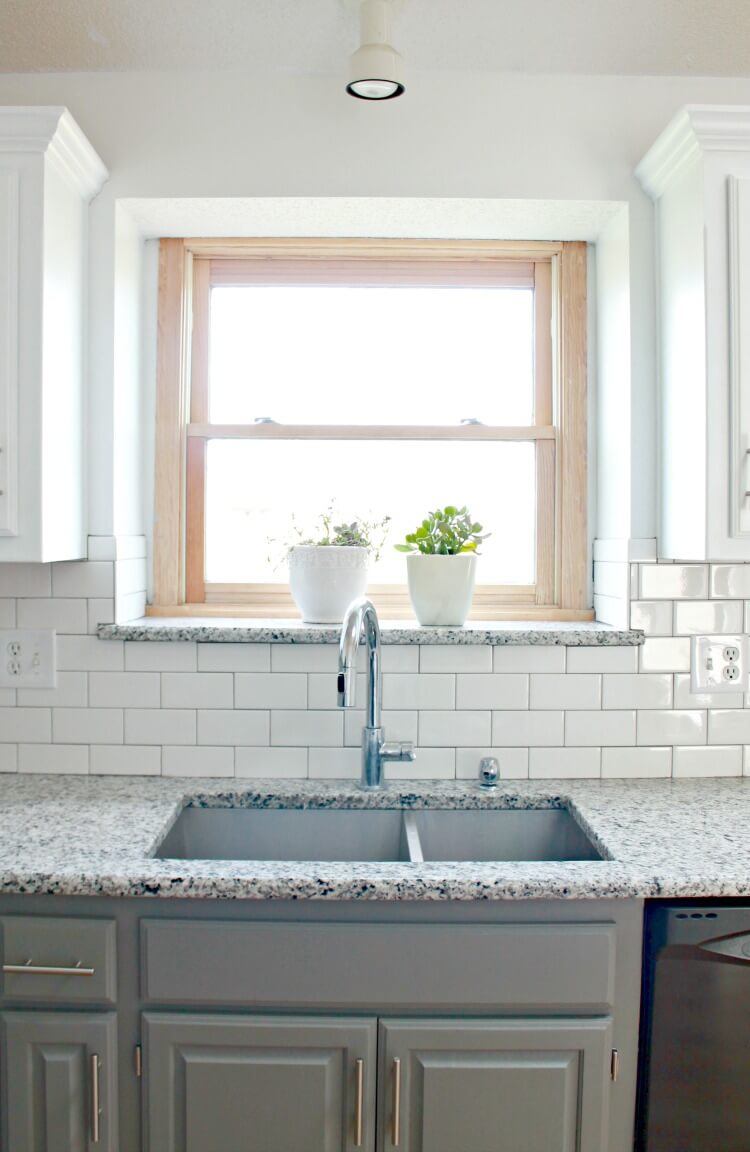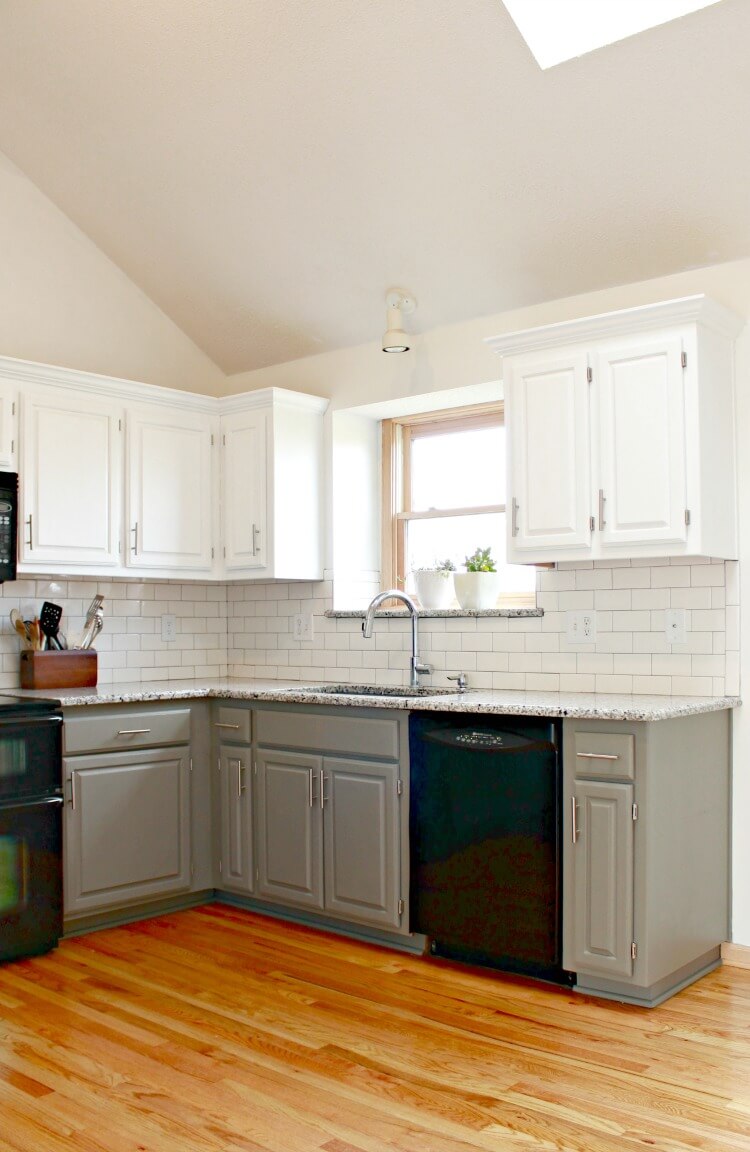 So for the most part, this space is at a place I'm super happy with. I would love to update the other lighting in the kitchen, have the floors refinished in a different color, and finish the paint job – but overall it's  a space I'm proud of and no longer embarrassed to invite guests in. And I love to show off our new lighting! :)