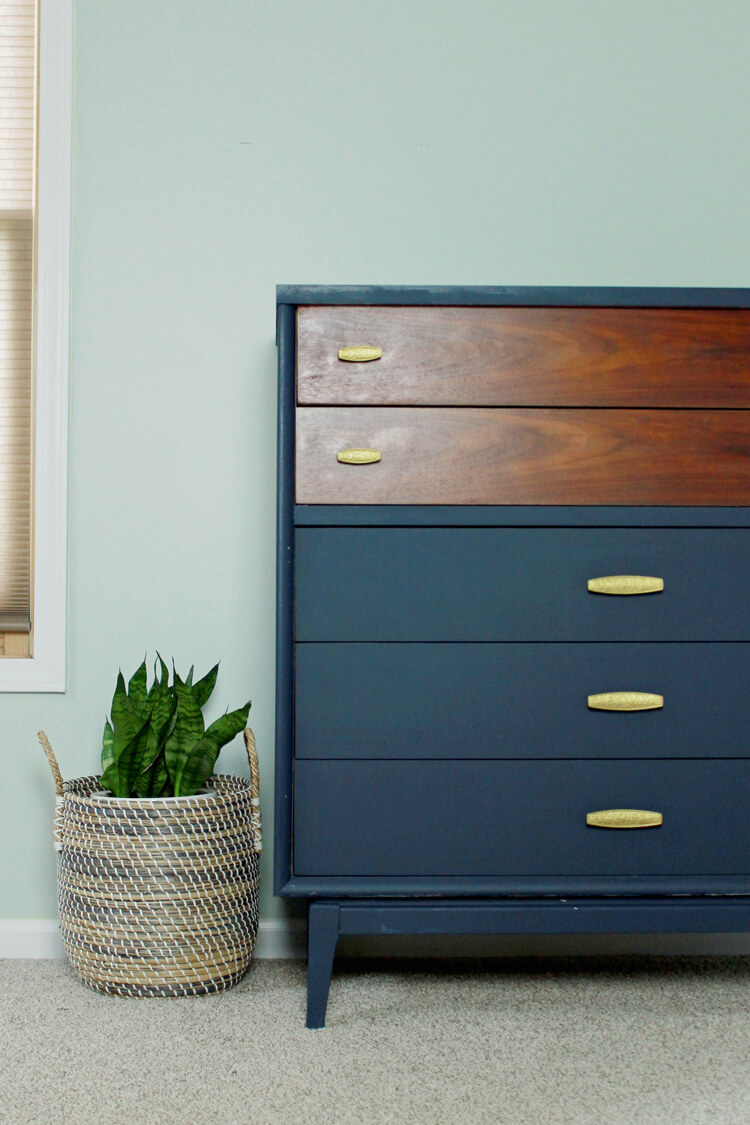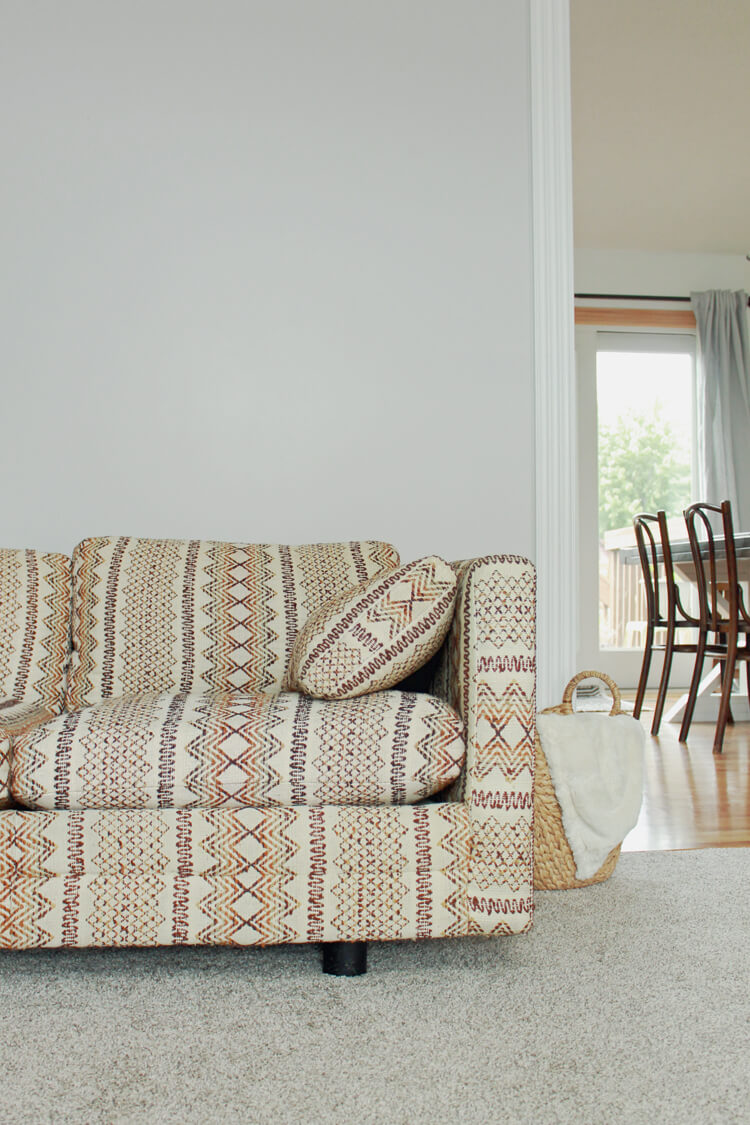 Contrary to what you might think, I'm actually not comfortable buying a lot of second hand things. I don't have a reason, except that it all feels kind of dirty to me, whether it is or not. My sister brought home some vintage looking glasses and it was a couple months of dishwasher washes before I'd drink out of them. I'm just kind of weird about it. A huge exception to that is furniture, wood furniture in particular. In fact, now that I think about it, most of my furniture is used – the only exceptions being our bed, couch (we have a used one too as you can see), and kitchen table.
If you haven't caught on to the trend of buying second hand furniture, either on your own or from someone who restores it, you're missing out on some awesome deals. Here are my top reasons why you should buy used furniture.
Today's furniture is mass produced and more cheaply made.
Granted, most of the older furniture was mass produced as well unless you find some really old hand-made furniture, but it was just more sturdy. It's rare to find dove-tailed drawers anymore, but that's the first thing I check for when buying used furniture. Even if an old piece is in bad shape, it's generally made more structurally sound and can be fixed much easier than the less sound furniture you'll buy new from the store.
Old furniture is more affordable.
When you go to a shabby chic shop or a place that sells painted furniture, you may suffer a bit of sticker shock. But this is furniture that is generally 100% wood in original styles and was hand painted. Compared to the popular particle board you'll find in retail stores (which is unbelievably expensive for something that only lasts a couple years), you're getting your money's worth from the used furniture. Plus have you checked out the replicas of old furniture that are available and aren't made of real wood? They're generally far more expensive than older, restored furniture.
Furniture made of solid wood lasts longer. 
Old, solid wood furniture lasts longer because you can keep restyling it to fit your needs and it holds up to the test of time. My husband came with a set of sturdy, mid-century dressers (before it was cool) and I've already repainted them twice! Don't feel like you're qualified to paint your old furniture? It's much easier than you'd think. Get the furniture guide + supply list for free here. But if you're not up to it, chances are high that you have a friend, family member or neighbor who has made a hobby/business out of painting furniture who would be delighted to help you out!
You're most likely supporting your local community. 
Where did you buy your used piece of furniture? Did you pick it up at a garage sale or estate sale? That money is going to a family in your local community. Did you buy it from a shabby chic shop? Most of those vendors are locals. Did you stop by a thrift store and find a great deal? A lot of thrift stores donate a certain percentage of their sales to a local charity. If you're all for supporting small businesses and your community, buying used furniture is right up your alley!
Believe it or not, there's actually some trade secrets to finding good quality used furniture, so I created a guide to help you out.