We finally picked up our custom made farm table this week and I'm in love! The WoodCellar LLC did a fantastic job! If you live in Missouri, they are located in Warrensburg and worth the drive!
What I'm not so in love with is the rest of my kitchen. I painted almost our entire house when we moved in, but I ignored the kitchen because there's so much I want to do. Before getting the table I just didn't acknowledge exactly how bad this room looks, but the table clashes so badly with everything, it's now impossible to ignore. If you can imagine, it actually looks worse in person than in these photos. The walls are much more brown than gray and they look terrible.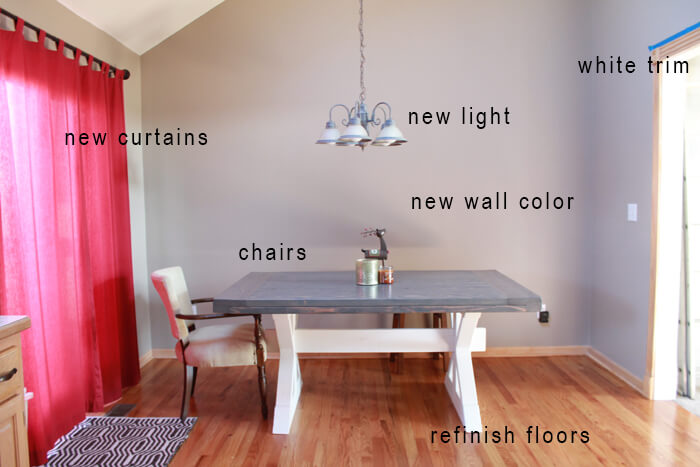 These photos are edited with all the changes we want to make. You may have already noticed, it's EVERYTHING.
First things on the list:
Find chairs for table (that one is just a stand in so we can actually sit at the table now. We have to take turns eating meals, ha!)
Paint cabinets, trim and walls
Refinish floors
Replace curtains
That little list will probably take me a month or two.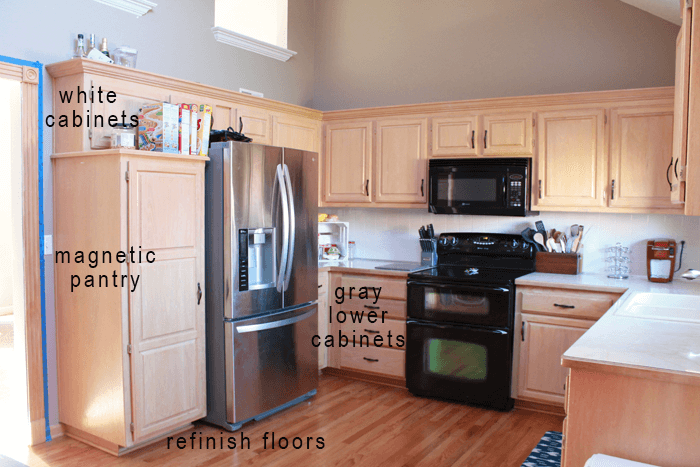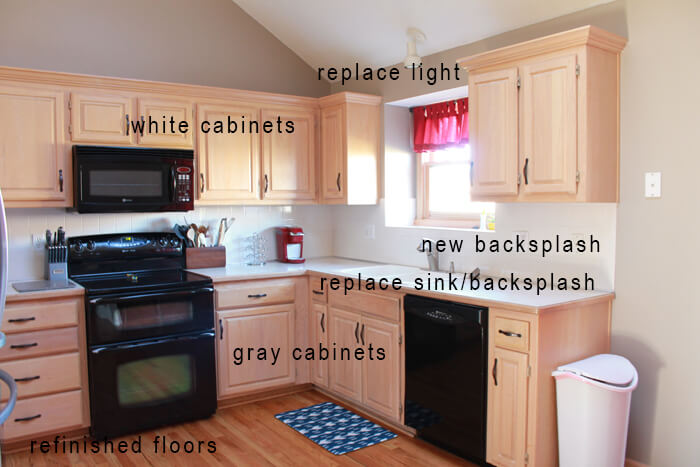 Long-term to dos (which hopefully will be done by this time next year):
Replace countertops – this is the most expensive thing on the list and what we're already saving for
Replace backsplash
New lighting
What I'm not sure about is the appliances. Of course I'd love to have all stainless steel appliances, but these ones work perfectly fine, so I'm not sure if we'll replace them for aesthetic reasons or just replace them as they break or right before we go to sell the house in a few years. I guess we'll see how much they bug me once the rest of the kitchen is finished.
Once this room is finished I will feel so much more at peace with this house and then I'll have to turn my attention to putting things on the walls throughout the rest of the house!