Things have been crazy busy around here as we got all new carpet this week and we continue to prepare for the arrival of our baby any day now! Every day has consisted of trying to finish up painting trim and tearing out carpet and moving furniture from one room to another. As exhausting as it's been, today the carpet guys are finishing everything up and this weekend we'll have our house back! Yippee!
The other exciting part of that is that I can start actually decorating our home since most of the painting is finally done. The one room I can't wait to make some major progress in is our master bedroom. I have made some quick and easy improvements to the space, but I have some BIG plans coming up. My friend Colleen from Lemon Thistle made me this mood board to help me come up with a design for the room.
How perfect and breezy is that? I filled out a little questionnaire to give her an idea of my style and sent her a few pictures of my room, and she sent me back this complete with a shopping list of where I could get all the awesome stuff she found. You can see the complete list on her blog!
And here's how it's looking now!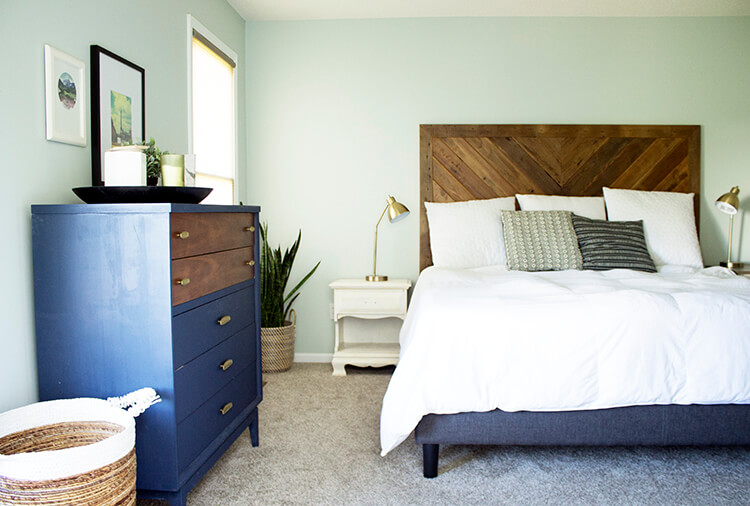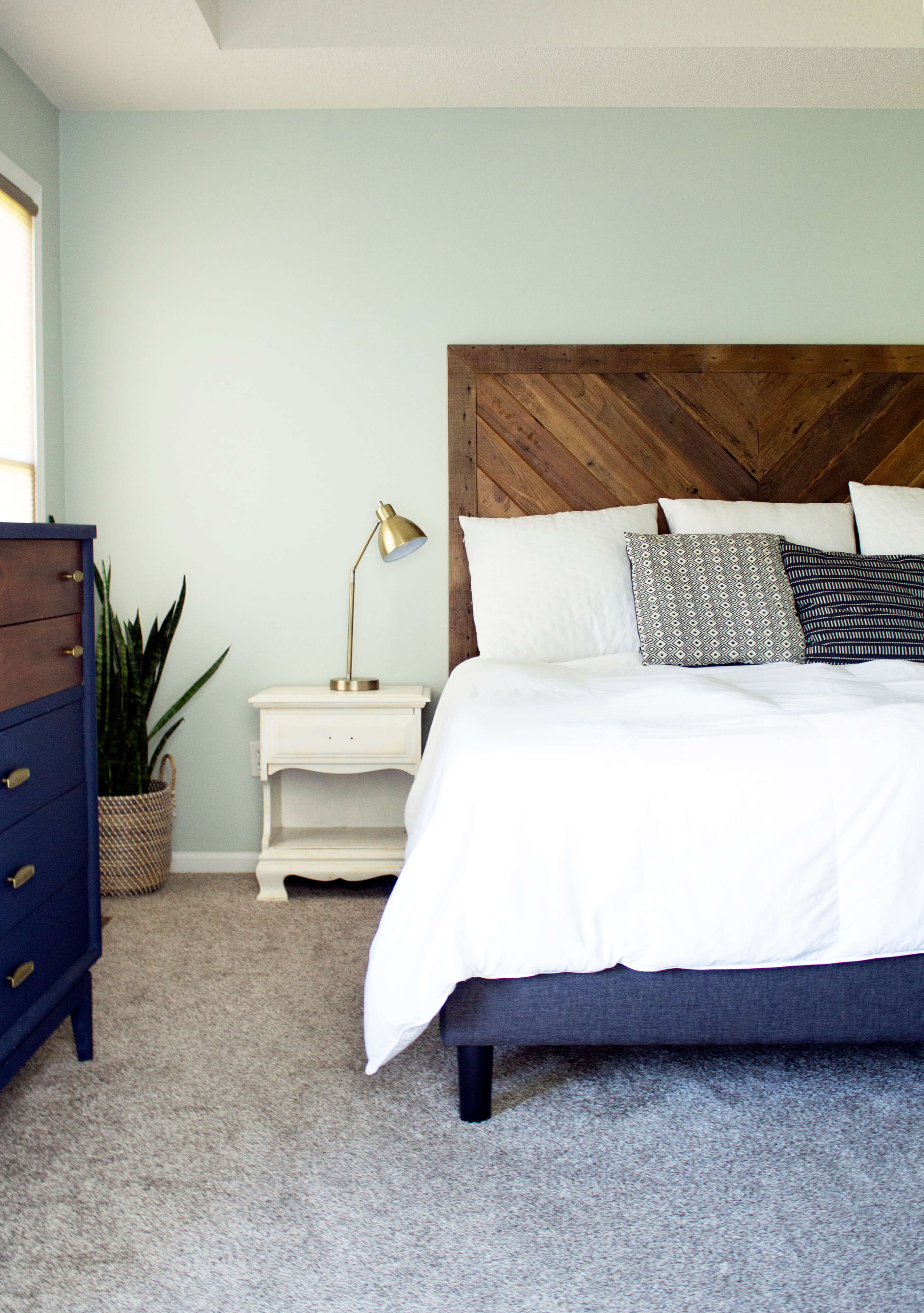 Of course not everything is exactly the same, but her ideas really got me thinking about what I wanted for this space and how to bring it all together!
A mood board is a great way to start to gathering all your ideas in one place and to shop around and see what's out there. You can pay someone to do all the heavy lifting for you (thanks Colleen!) or just copy and paste the images in a word doc to see how they all go together. If you're familiar with photoshop, you're mood board can get even fancier like this one, but that's not always necessary!
The other thing about designing your rooms is that you are going to make some mistakes (boy oh boy believe me, I've made some mistakes). Sometimes you'll put things together that don't look as great in real life and that's ok. Use the return policy on those items and keep playing around until it looks how you want. I'm still doing that in this room and my entire house! It's a marathon, not a spring! But having an idea of what you want the end product to look like will help you get there faster.