*I wrote this the day after Graham was born and am just now publishing it because…baby.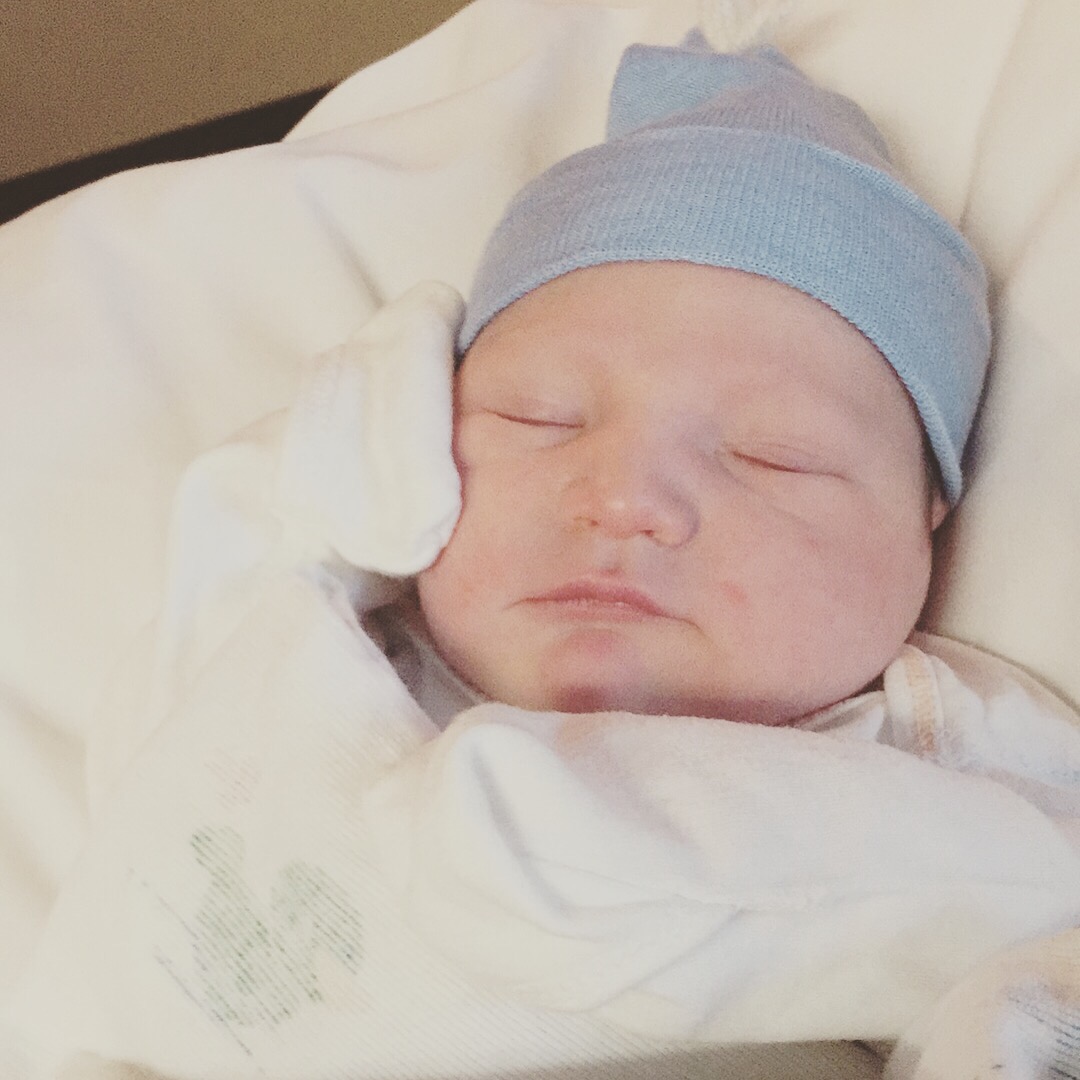 Graham is a just a few hours over a day old now, and we're currently sharing the hospital bed. He's sleeping beside me with his hands over his face and I'm staring at him. I think I've gotten about 6 hours of sleep since my contractions started over two days ago, and it's strange to me that I can even keep my eyes open right now. Anyways, I thought what better time to document our birth story?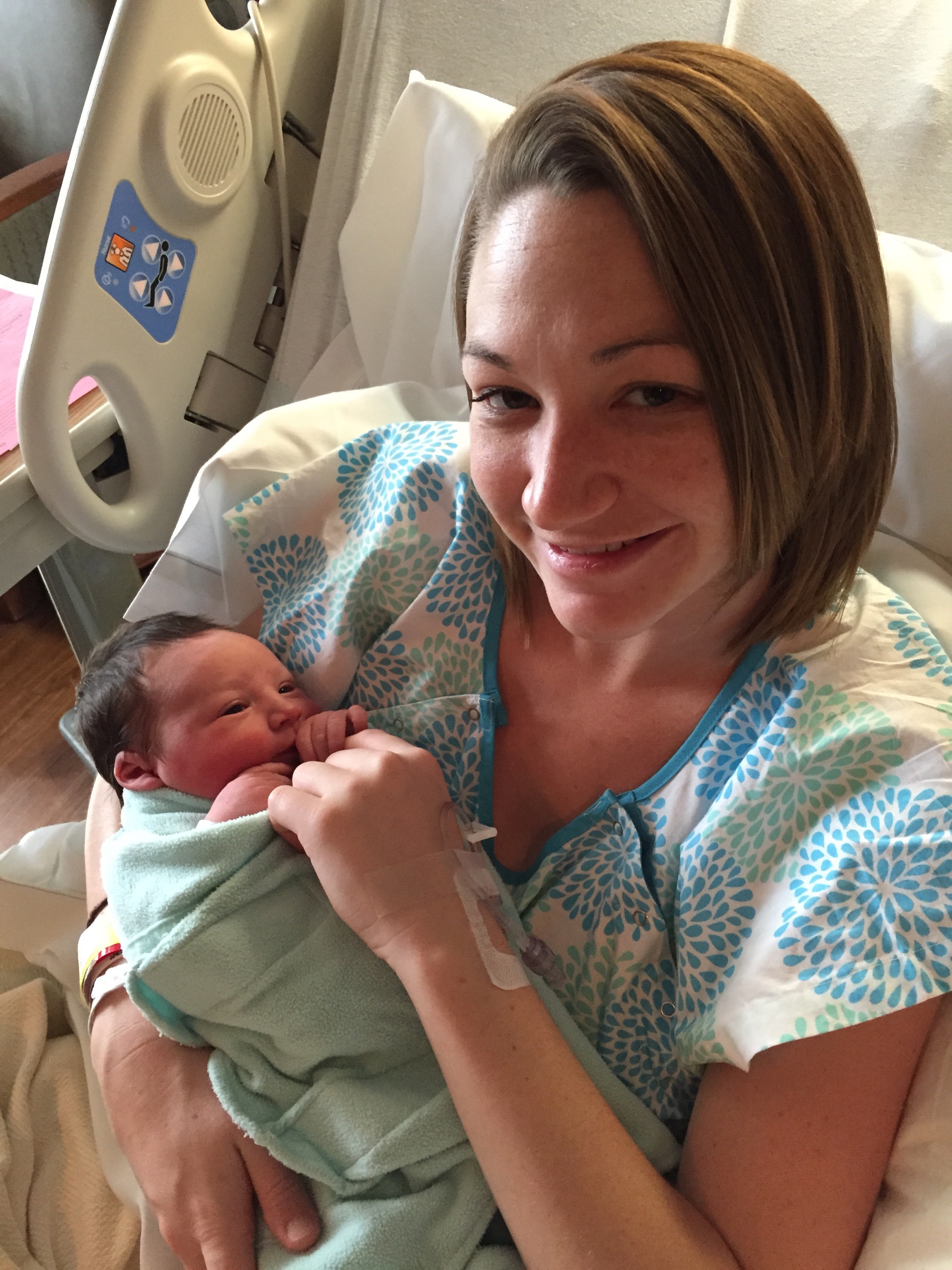 Tuesday August 18 I woke up to a text from my cousin asking me how I was feeling to which I replied normal. Then I texted my Grandma Happy Birthday and told her to make her birthday wish that I would have a baby. About an hour later I was feeling my first painless contraction. I hadn't had any Braxton Hicks up until this point, so I just figured that's what they were. Then within an hour or so, they were 5 minutes apart and starting feeling like mild cramps along with a constant dull back pain. I consulted "the google" and was hopeful, but still wasn't convinced. So I showered and drank water to see if they would go away. They didn't and I was excited, but I was still unsure. I started cleaning the house just in case though :)
I was texting my mom and a couple friends throughout the day trying to determine if this was the real deal or not. It wasn't super painful, but was pretty constant. Will was scheduled to work a 6-10 pm shift and I couldn't decide if he should call in or not. Around 4 pm I told him to call his supervisor and just make sure they could have a replacement available for him if needed. I still thought he'd go to work. When he called they just decided to give him the night off just in case. Around the same time, my mom decided she'd be headed our way just in case. About 10 minutes later the slight pain had increased to cramps throughout my back and I informed will that we would probably be heading to the hospital when my mom arrived. After another 15 minutes I informed him I actually needed him to take me now. He was a little confused by how suddenly I had made up my mind, but was going along with it. On the way to the hospital the contractions were shooting up my back every 2-4 minutes and I swear we only hit bumps when I was having one.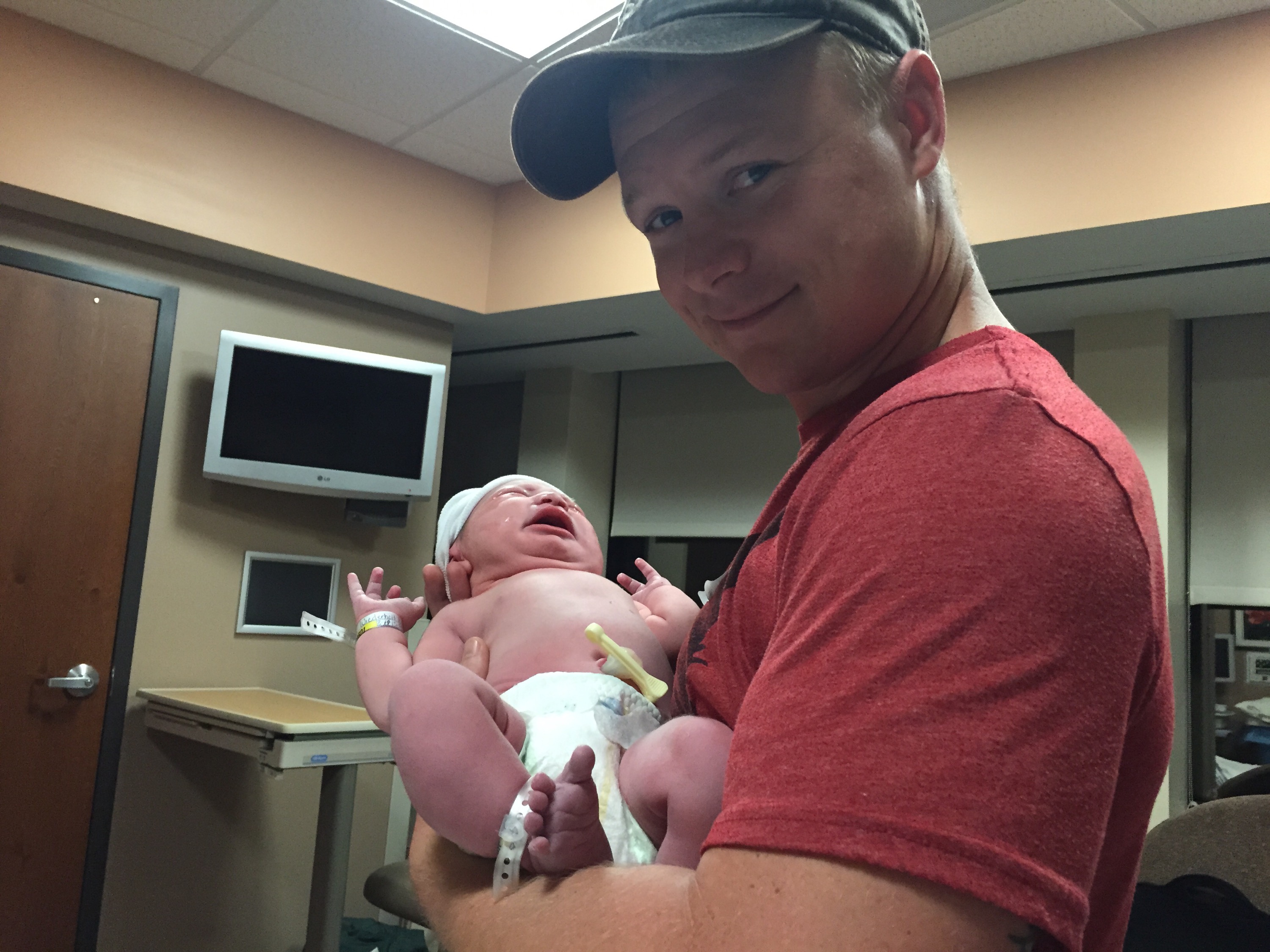 We got to the hospital and I was checked and dilated to a 4 so they decided to admit me immediately. They asked if I wanted an epidural and I said yes, but I was debating on holding off for a while until then they told me it wouldn't wear off and I decided I didn't care to be tough and would take it whenever they were ready. Thank god I went ahead and ordered it because it took them 2 hours to get everything lined up and by that time I was miserable. Kudos to those of you who can do this without drugs but that life is not for me!
Once I got the epidural everything was a million times better…for me. My contractions were coming pretty constantly at extremely high intensities and I couldn't feel a thing. My water had broke right after I received the epidural, so we were pretty close to having a baby.
But then we found out that his heart rate was dropping after each contraction, so apparently he didn't like being squished over and over. At one point they were considering doing a C section if they couldn't get it regulated, but instead repositioned me often and gave me meds to slow down the contractions so he could get some rest. Luckily it worked but it did extend my labor by hours I think. Eventually the gave me a little pitocin to get things going again, but turned it off when his heart rate started dropping. It was pretty stressful for a bit but I finally got to a 10 and we got the go ahead to start pushing.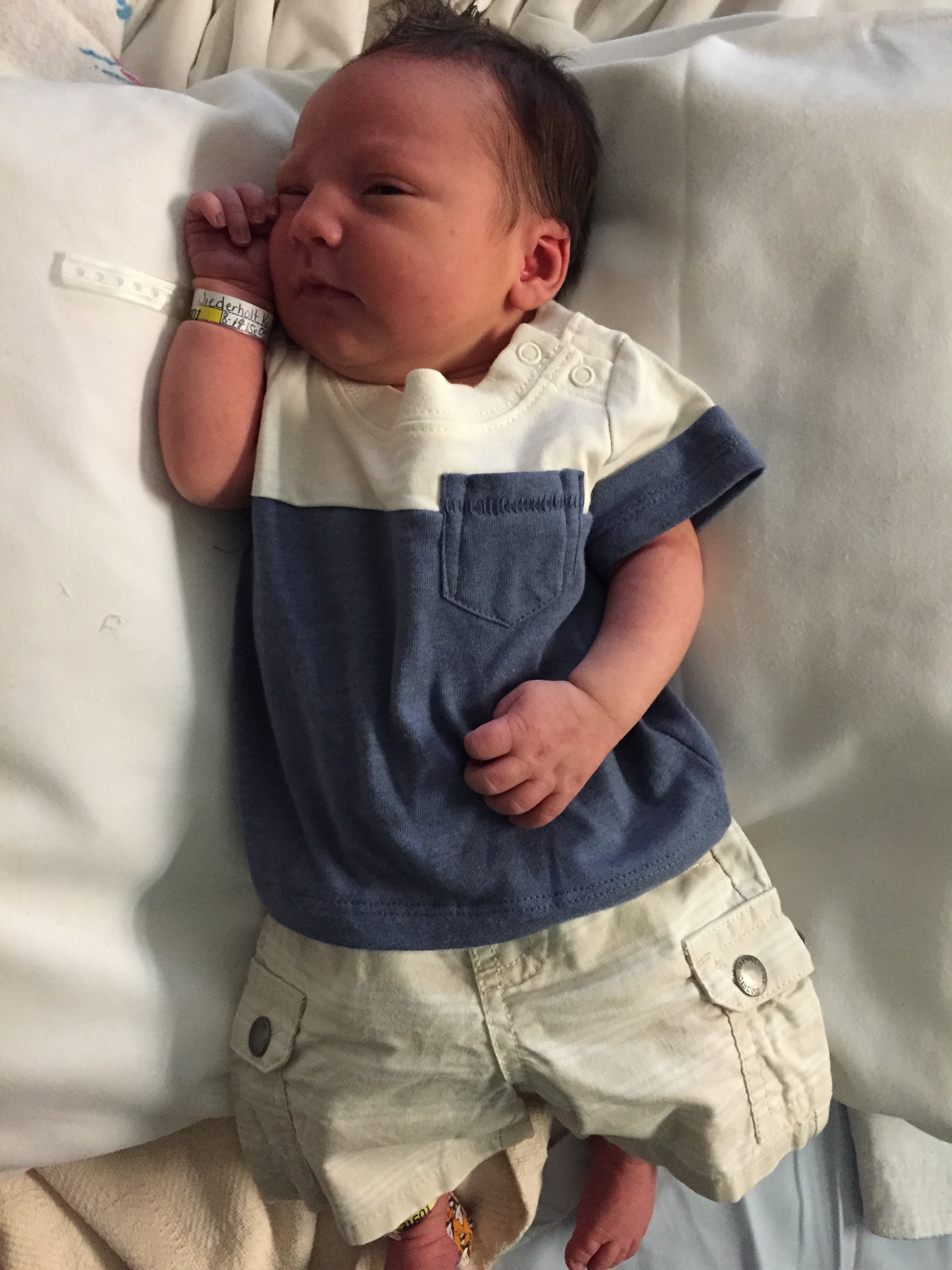 Apparently I had an amazing epidural because other than being out of breath, it wasn't bad at all and I didn't feel a thing. I ended up pushing for an hour before Will was finally able to announce that "it" was really a he at 3:08 am. My mom and I were pretty shocked and the whole thing was (and still is) surreal. He was a big baby at 8 lbs and 3 oz and 21 inches. We were expecting a 7-7.5 lb baby but as the doctor was pulling him out the nurses were all making comments about how big he was!
It's only been 48 hours since this all began and I still can't wrap my mind around how much our lives have changed. Will is great dad and has been taking care of all the diaper changes and clothes changes and everything else while I've spent my time in bed feeding and cuddling with our little guy. I'm not sure the next time I'll get more than 3 consecutive hours of sleep, but this little face makes it all worth it.