This weekend we finally had our baby shower! With 3.5 weeks to go until our due date, there is nothing like waiting until the last minute, but sometimes…okay most of the time…that's how we roll.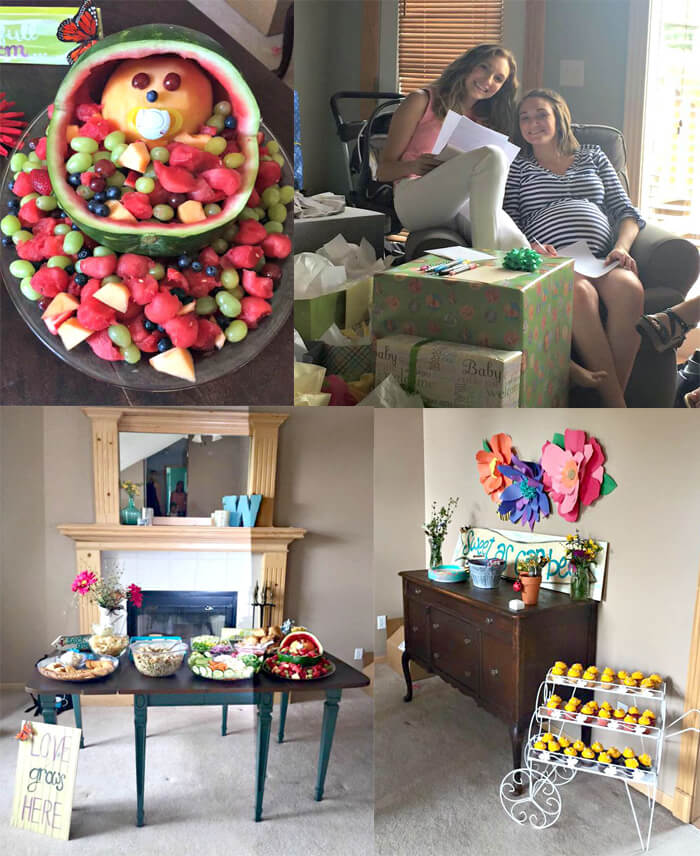 I failed to get professional grade photos taken, but luckily my sister's friend was able to snap these pictures before the place filled up. The rest of us were too busy living in the moment, which really means running around like chickens with our heads cut off trying to get everything done in time!
My mom and sister went above and beyond with all the food and decorations, and everything looked  and tasted great! We decided to have the shower at my house so all our friends and family who hadn't visited yet could have a look around, and those who had could see the small updates we've made and are in the process of making. My house wasn't perfect for the shower, but it was good enough and once everyone was there, the random pieces of unpainted trim and stained carpet didn't matter so much anymore.
The shower was a huge success and we are so thankful for everything we were given to help us prepare for Baby W's arrival! The baby is already more than spoiled and we just have a few finishing touches to make until we are 100% ready as well. I just got done doing my first couple loads of adorable baby laundry and there's something just a a little more homey about having baby gear scattered throughout the house. Now we are just counting down the days until we can meet our little baby and find out if it's a he or a she! The excitement (and a little bit of fear on my end) is definitely building!