We finally took the plunge on our kitchen last week to start renovations. We'll be painting cabinets and replacing the countertops and backsplash.
Before Picture: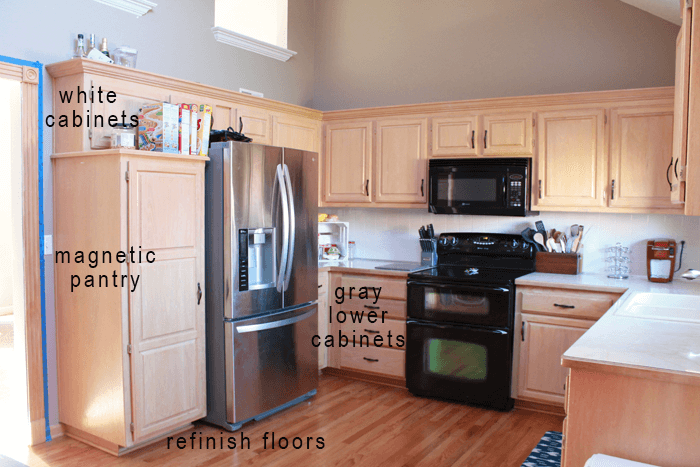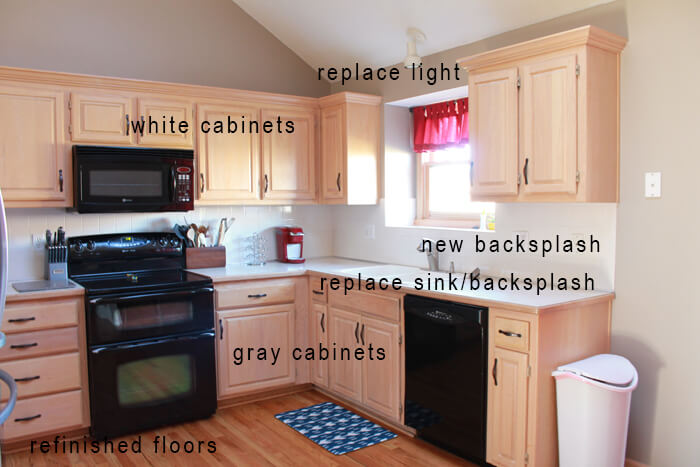 We took everything out of the cabinets and put it in our bare formal living room (it's a really welcoming sight right when you walk in the door) and took off all the doors, which are now piled up in the garage. We have the super grainy oak cabinets, so I took the extra time to wood fill the base. It was a time sucker and super messy, but it really helped with the finish. You can still see a bit of the wood grain, which is what I was hoping to avoid, but it's much smoother than it would be otherwise.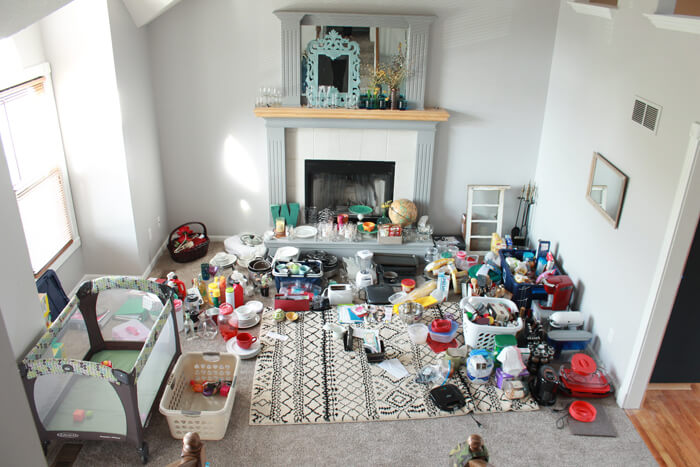 Isn't that picture stressful?
I've started painting the upper cabinets, so there's no going back now. I used General Finishes milk paint in a light gray as a primer and have so far applied 3 coats of GF Snow White paint. I think just one more and they'll be good – fingers crossed! It already looks so different, I'm loving it!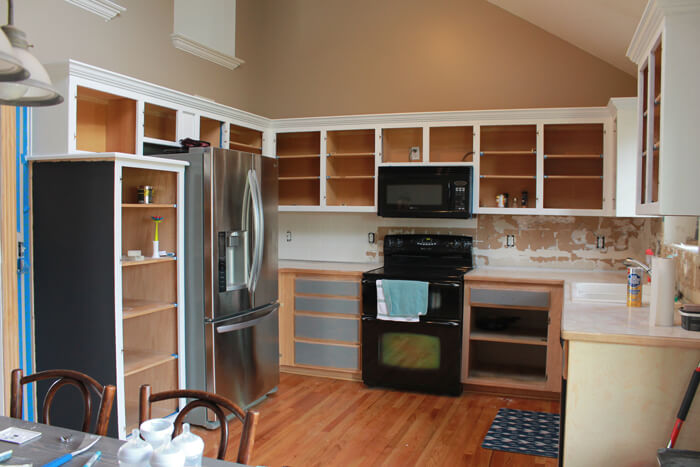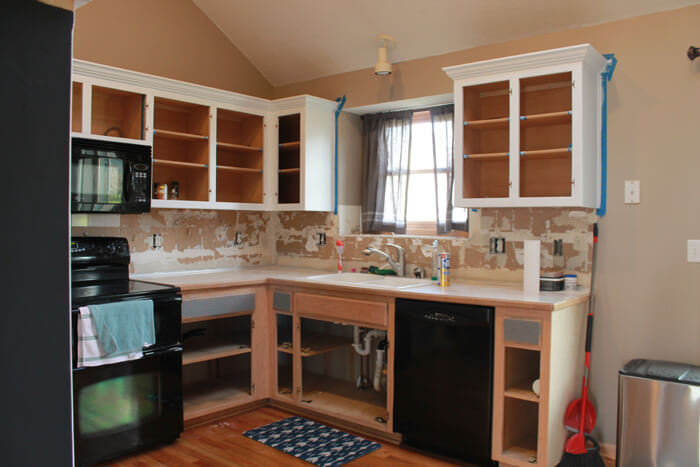 I still have to decide on a color for the lowers. I had a sample of gray paint, but it was looking kind of purple when I painted it on the drawer fronts, so we are back to the drawing board. So of course I checked Pinterest for the best cabinet colors and have a few grays and even a couple breezy colors to try out!
I originally wanted a greeny/turqouisey color for the bottoms but then worried about finding the right color and it affecting resale. So I settled on gray for some fun contrast that was a little safer. But now that I have some breezy prospects, it really excites me…so who knows what will happen??
Today we are getting an in home quote for our countertops, so I'm excited to see what they have to offer. It's strange to think that in a few weeks our kitchen is going to look completely different! I'm definitely ready to have the all our dishes back in the cabinets and not be surrounded by dust all the time!