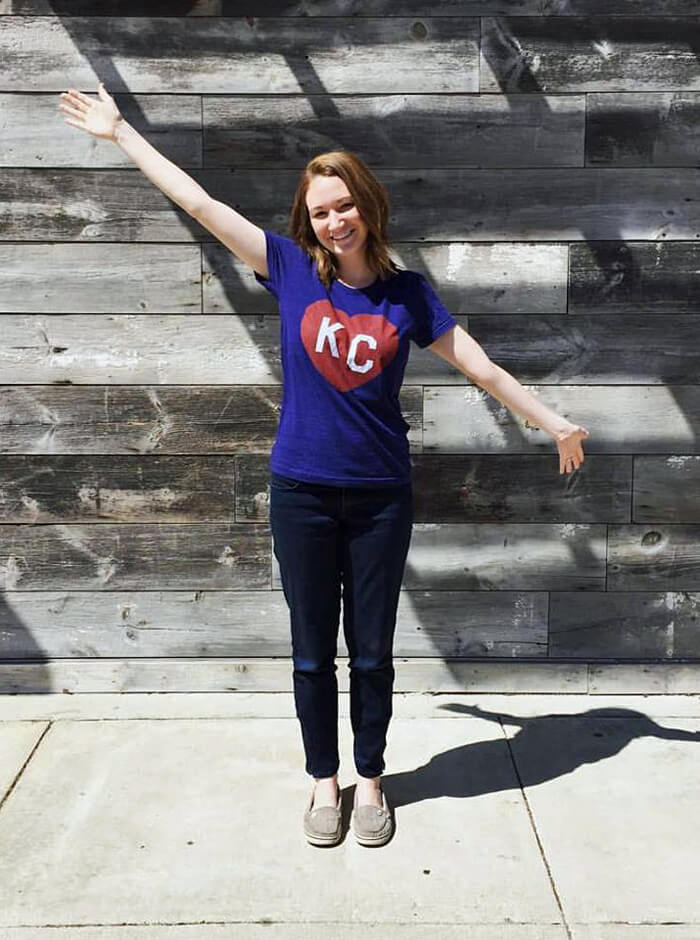 So I don't really have any updates on the kitchen or anything else on the home front because everything is just in progress. The countertop company is coming today to measure and get all that going and I'm slowly working on cabinet doors. I also have a super big surprise I hope to be completing and sharing in the next couple of weeks but I can't tell you about it because IT'S A SURPRISE. So that's fun!
So anyway, I thought I'd just check in today to share some completely NOT pointless things about me! Lucky you! But for real, I've been pointing quite a few new people to my blog lately and thought maybe you'd like to learn a little bit more about me, so we can be like friends and all. And if you already know me, maybe you'll learn something new, or maybe not. Let's dive in!
I'm an open book. So this is why if you know me you probably know all of this stuff, because I talk too much and everyone knows everything about me. But it makes me more relatable…maybe? If you want to talk about any of the taboo things no one talks about like money, religion, politics, deep conversations about anything to do with our existence…I'm your girl. Don't worry, I keep most of that off the blog (with the exception of money because I'm super passionate about living debt free), but in person I will not shy away! And when I tell stories I will include every tiny detail that is completely irrelevant to the actual story, complete with a million backstories. Whoops!
I'm a terrible housewife. I promise I'm not just going to keep bashing myself on this list, but really, being a housewife sucks. And I don't mean that in terms of staying home and keeping up the house. I mean it like why do I have to do the dishes just because I'm a girl? And like who thinks about deep cleaning like dusting trim and stuff? I'm really trying to get my life together and declutter and organize and come up with a plan for deep cleaning so you all aren't scared to come to my house now that I admit this. But adulting is hard and it NEVER ENDS. And then when everything is good inside you have to worry about the outside. Can I go back to my one bedroom apartment? (I know the answer to that is yes, but it's not going to happen.)
I love an impromptu trip to the zoo. When we go to other cities I always want to go to see their zoo. It's kind of become our thing in the last couple of years and yesterday we took Graham for the first time because the weather was perfect and why not. Poor kid could barely see out of his stroller then when we did get him out he didn't even care about the animals. The other kids were way more interesting to him. I can't wait until he's old enough to get excited about it, then we'll really start seeking out new zoos to go to!
I also love ice cream and pop. If I just liked one of those and then everything else I consumed was completely healthy I'd be golden. My aunt informed me last week that everyone in the fam has ice cream cake for their birthdays because I've pushed it on them because I love it so much. #sorrynotsorry. It's the best. And I even gave up pop for two years and everyone said when I drank it again I would hate it. Lies. It was heaven and I want it all day every day.
V-necks and cardis are my jam. They are just so comfortable and I can justify wearing them for almost any occasion. I'm working on wearing more "real" clothes but that might be as real as I get. When I was pregnant I couldn't wait to wear a lose fitting v-neck, and my love has not wavered since then.
BONUS:
Breezy refers to my love of all things turquoise, light and airy. This one is for the newbies. My brand and the way most people know me revolves around breezy. Random people send me pictures of turquoise and white things and say "So breezy, knew you'd love this!" And they're right! So if your'e wondering what my breezy room is, that's it! I've been struggling a little bit with my decorating style because I love so many different styles and meshing them all is complicated, so I'm back to running everything through the qualifications of breezy. I'm already thinking so much more clearly! :)
So that's me. Now it's your turn to tell me about you!