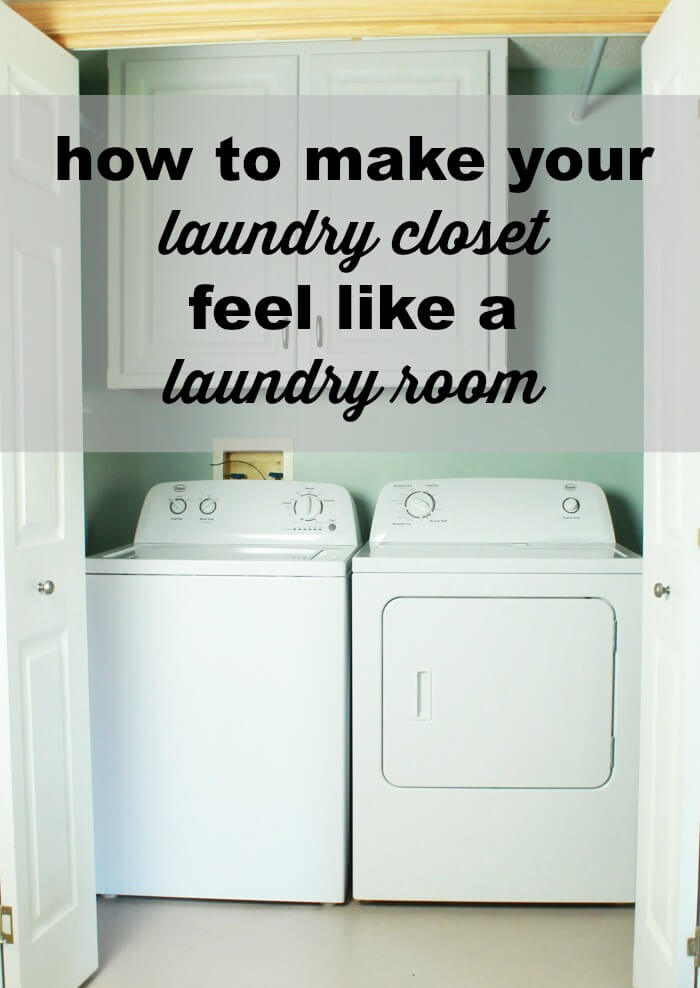 When we moved in, redoing the laundry area was not on even on my radar. I mean, who really cares about the laundry closet in the basement? But when we found out the set that came with the house leaked requiring us to turn off the water between each load of laundry, it seemed like a good idea to go ahead and get a new set put in while we were moving. And once the old set was out, I decided the laundry room would jump to the front of the project list since it would be more convenient to paint the room at this time than any other.
It would be nice if we all had the luxury of having a nice big laundry room like the ones I've pinned on Pinterest, unfortunately for most of us, that's not a reality. Of all the houses we looked at, most of them had a laundry closet instead of a laundry room. Most of the time it was right off the hallway on the main floor and most of the time it was kind of an eyesore. But there are a few simple ways to make your laundry closet look and feel like more of a laundry room.
1. Paint the space like you would a laundry room. 
Leaving the closet painted the same old boring white that the rest of your closets are painted reenforces that it is just a closet. So give it a little bit of life and paint it the color you'd choose if you had a huge luxurious laundry room. Do what you can to make a small piece of your dream laundry room a reality in the house you have. Ours was actually already painted, but I wanted a cleaner crisper color. If a laundry room is a place for clean clothes, I wanted the whole thing to feel light, airy and clean. I used Sherwin William Rainwashed on the walls and Extra White on the Cabinets and trim.
It went from this:
To this: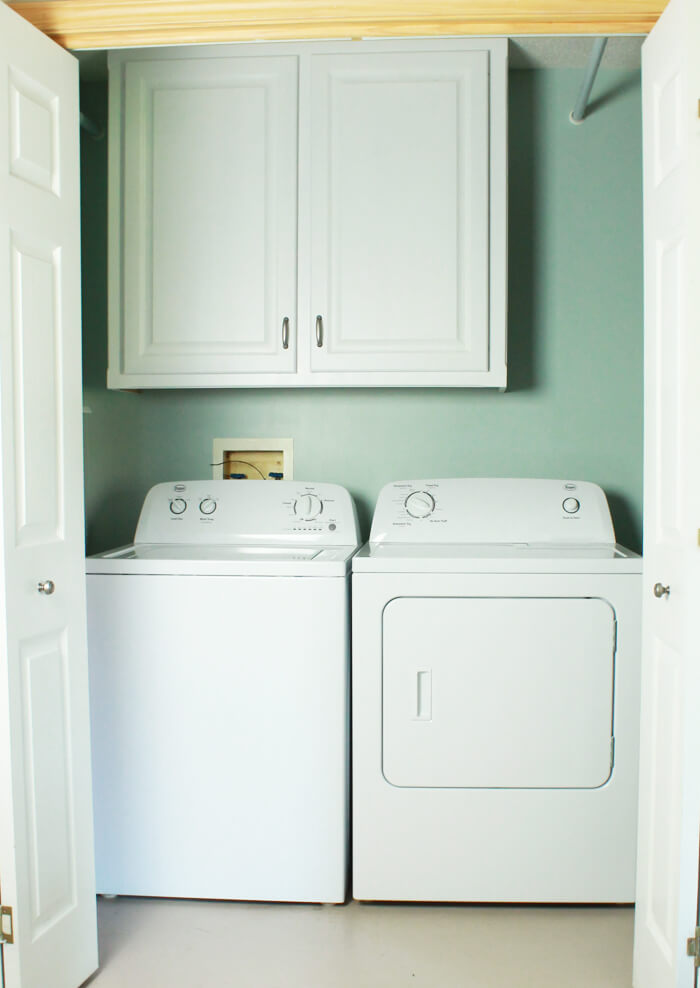 2. Add storage and make it useable. 
Make the most of your little space by adding shelves and/or cabinets. If you have room, add a bar to use for hanging wet clothes that shouldn't go in the dryer or that have been freshly ironed. What's the best part of having an actual laundry room? Not having to use the rest of your house for your laundry needs. So find a way to make that happen, even if you have to get a little creative. We have a bar on each side of our cabinets for hanging clothes, which is pretty handy, and I put my ironing board between the wall and washer.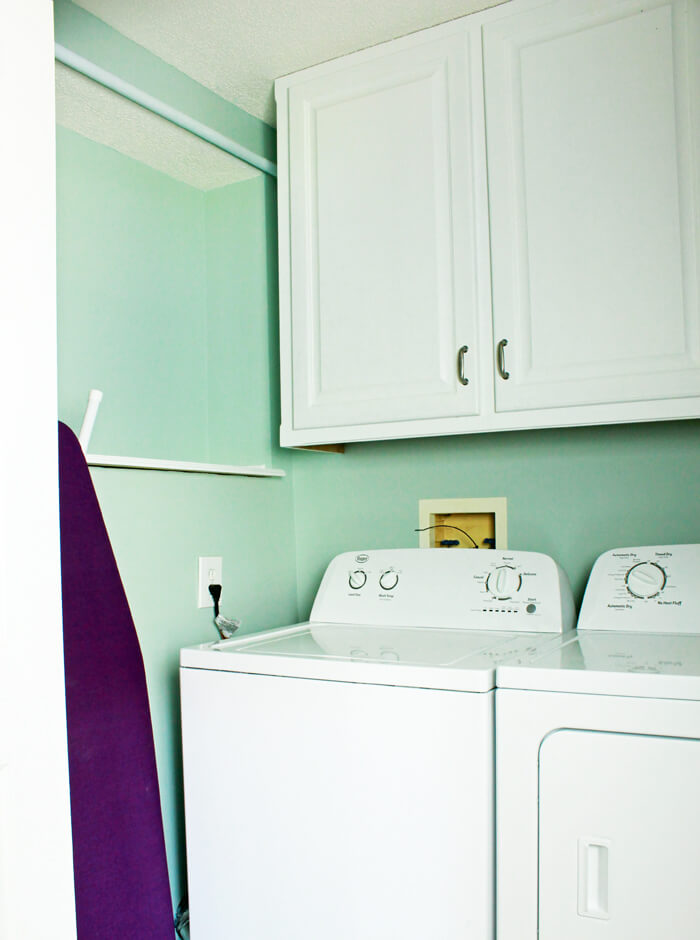 3. Personalize the space. 
I haven't started this part yet, but there are all sorts of fun printables out on Etsy and Minted that have cute sayings like "loads of fun" and what not. I promise that putting in some cute extras will make it feel more like its own little room and hey, you just might actually want to do your laundry there. Or maybe not, but at least it will look cute while it's not being used!