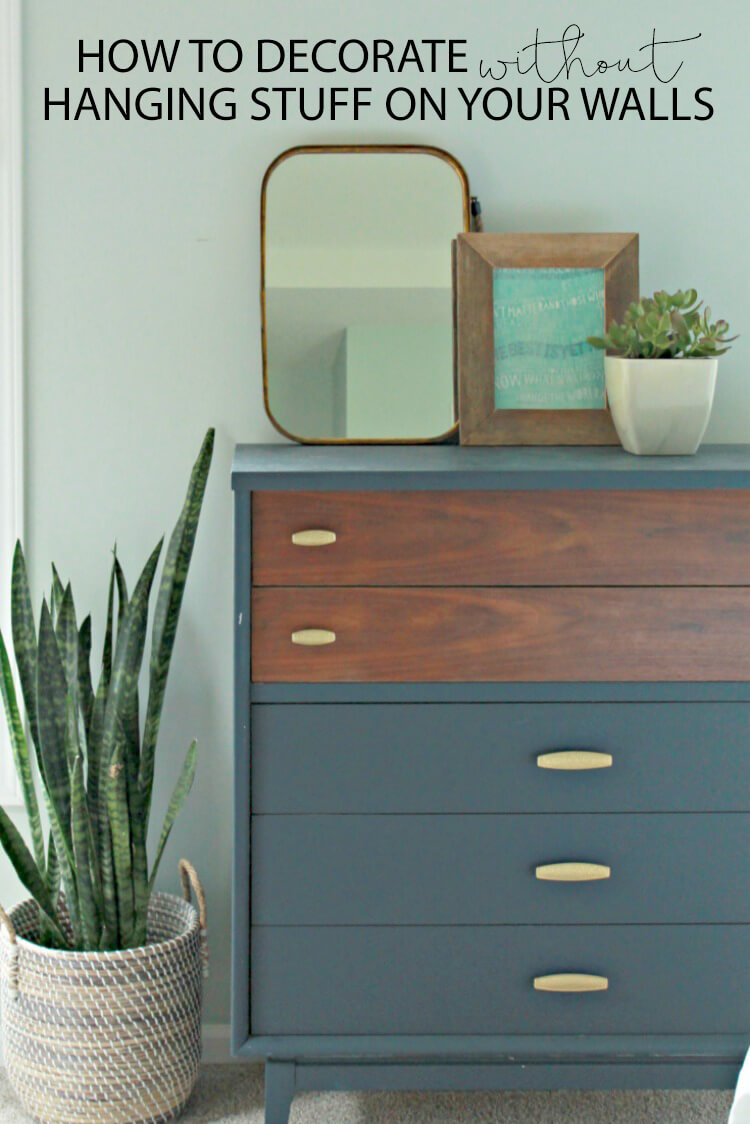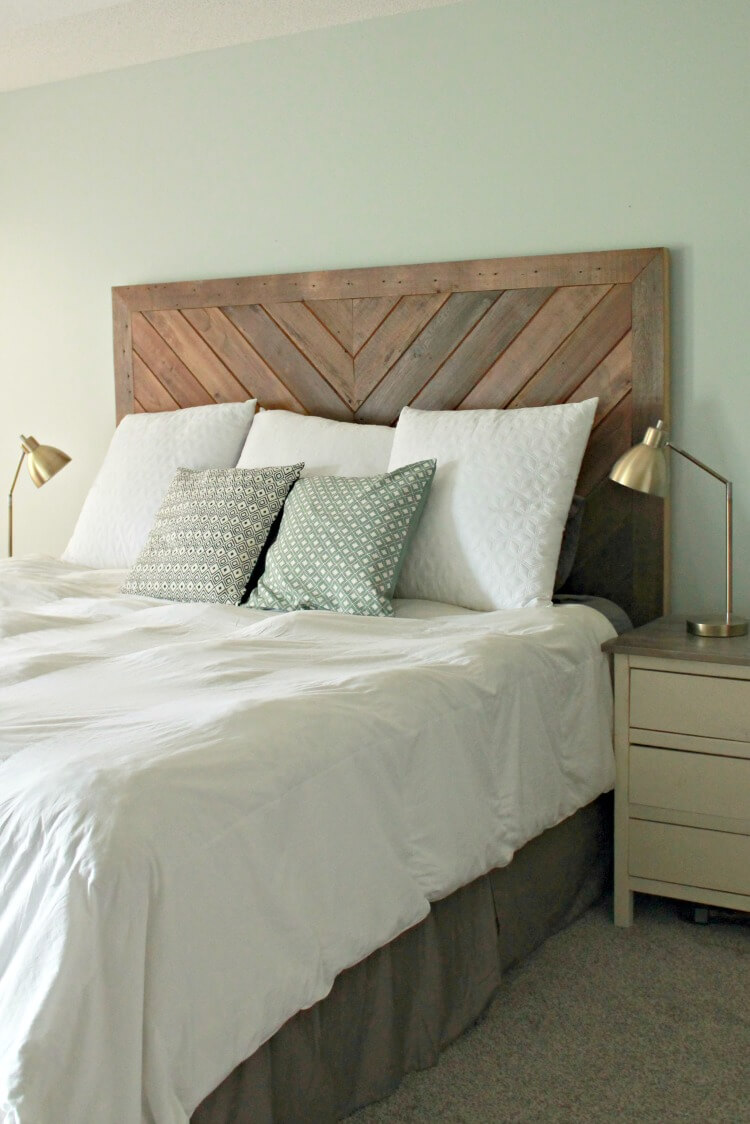 I have mentioned before that I have a fear of hanging things on my walls. A nail hole just seems like a bigger commitment than I'm willing to make right now. So after a year of living with blank walls, I've found a few ways to make a space look finished (although my unfinished spaces still outnumber the finished ones) without nailing anything in place.
Place plants everywhere.
I've said it once and I'll say it one hundred more times, but plants give a space life. They add color and texture and do all the things for a space that most unfinished spaces are missing. I'm still working on building up my stash of plants and learning how to keep them alive, but here's a great list of plants to start with and how to keep them alive.
Add height to your decor.
The main reason your home looks unfinished without things hanging on the wall (and sometimes even when there are things on the walls) is because the decorations you're using probably aren't tall enough. So if you're going to set things on a dresser and not hang anything on the wall behind it, you need to make sure to use objects of varying height. Also, keep in mind that the ideal height to hang something on your wall is at the average eye level. To add even more height and dimension, consider adding a floor lamp to the space. Plants are also a good way to add varying levels of height to a space (you knew I was going to go there, right?).
Lean things against the wall you would normally hang.
I have a few mirrors and framed art throughout our home that sit on shelves and tables but aren't fastened to the wall. As long as they are the right size, you can totally get away with it. And then you can switch them around whenever you want! No commitment necessary!
Don't forget to use your floor space.
It's easy to get carried away with decorating above furniture and neglect the floor space around it. But for the best mix of colors and textures, add a rug (big enough to ground most of the furniture in the room) or drop a basket in the corner or beside the sofa or cabinet. Fill your baskets with something useful and it also humanizes the space. Cozy little touches that show you actually live there can really complete a space.
Add plenty of texture.
If everything is the same texture, a room can look a little flat. So when you're taking advantage of your floor space and your furniture, add as much texture as you can. Mixing wood, metal, different fabrics and plants will add enough interest that your home will feel warm and welcoming regardless of the blank walls.
My home is far from finished and very far from perfect, but these are the things I'm keeping in mind as I work on my home. If there's something that "everyone" does that you aren't that keen to do (NAIL HOLES!!), there's always a way around it in the interior design world!
[embed_popupally_pro popup_id="7″]