This post about fitting in a workout as a busy mom has been compensated by Collective Bias, Inc. and its advertiser. All opinions are mine alone. #StopSpills #OnTheGoWithContigo #CollectiveBias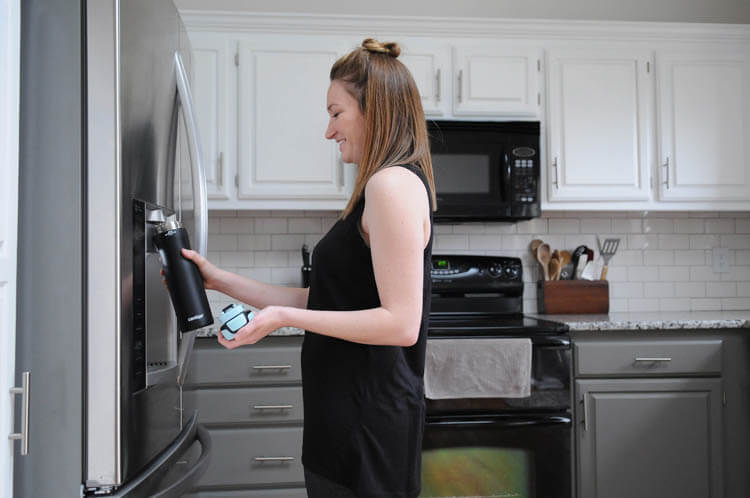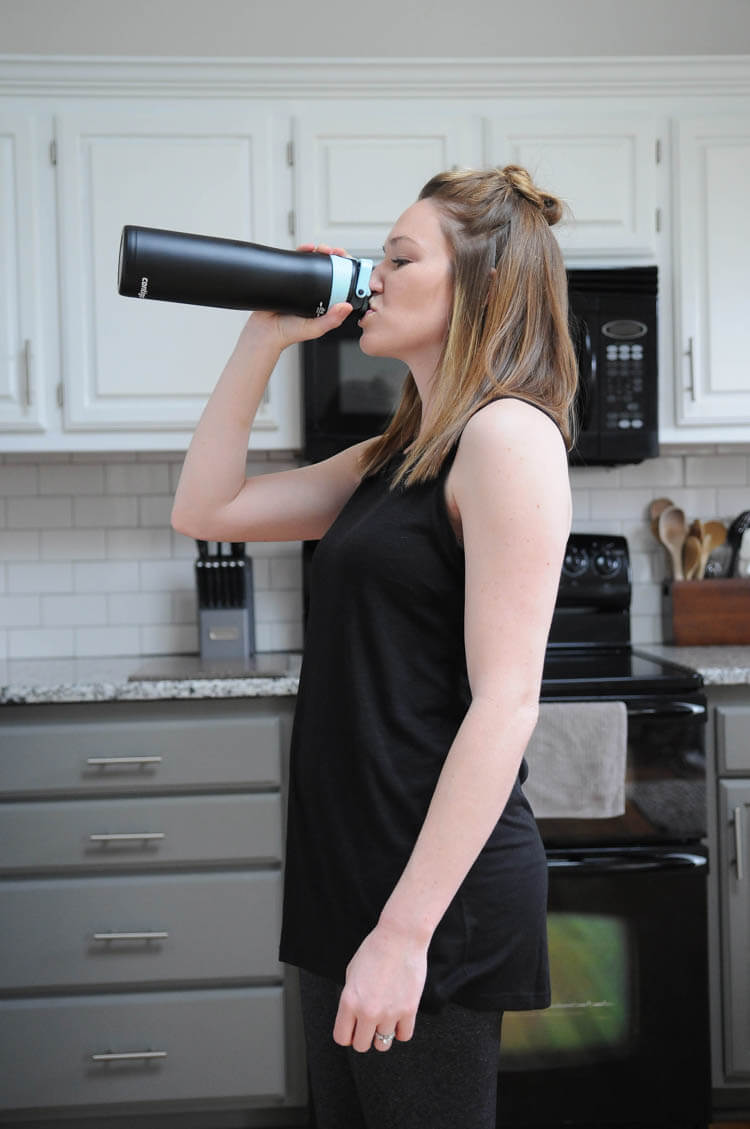 As much as I resented being a cliche, I joined a new gym in January this year. I really didn't want to be a new years resolutionist, but couldn't hold off any longer on working out. It had been about two years since I'd gone to the gym – from the beginning of my pregnancy with Graham.
I have a love hate relationship with working out. Mostly hate. It was hard to find the motivation before having a baby. When I was consistently up in the night, I fell even further off the wagon. But as we think about expanding our family again sometime, I really want my body to be back in shape before going down that road again. Then maybe it'll bounce back faster next time, right? ;)
This time around I'm really liking my workout routine. I've been going to the gym 3-4 times a week for a solid 3 months now – that's a win for me! There are a few things that are different this time than other times I've gone before. It's definitely harder to find the time with a baby in tow, but these things have helped give me the motivation to continue to fit it in!
Find a group of supportive people to keep you motivated.
This part is so important for me! I've joined gyms in the past where no one knows if you're there or not so it's easy to stop going without any resistance. I started attending a Mommy and Me class at our local community center and the instructor greeted me right away and made me feel comfortable. It's nice to be in a class with other moms with little babies who actually work hard. This class is probably the reason I've kept at it for the last 3 months!
Even if you're working out from home, find a couple of your friends who have the same goals and encourage each other/hold each other accountable.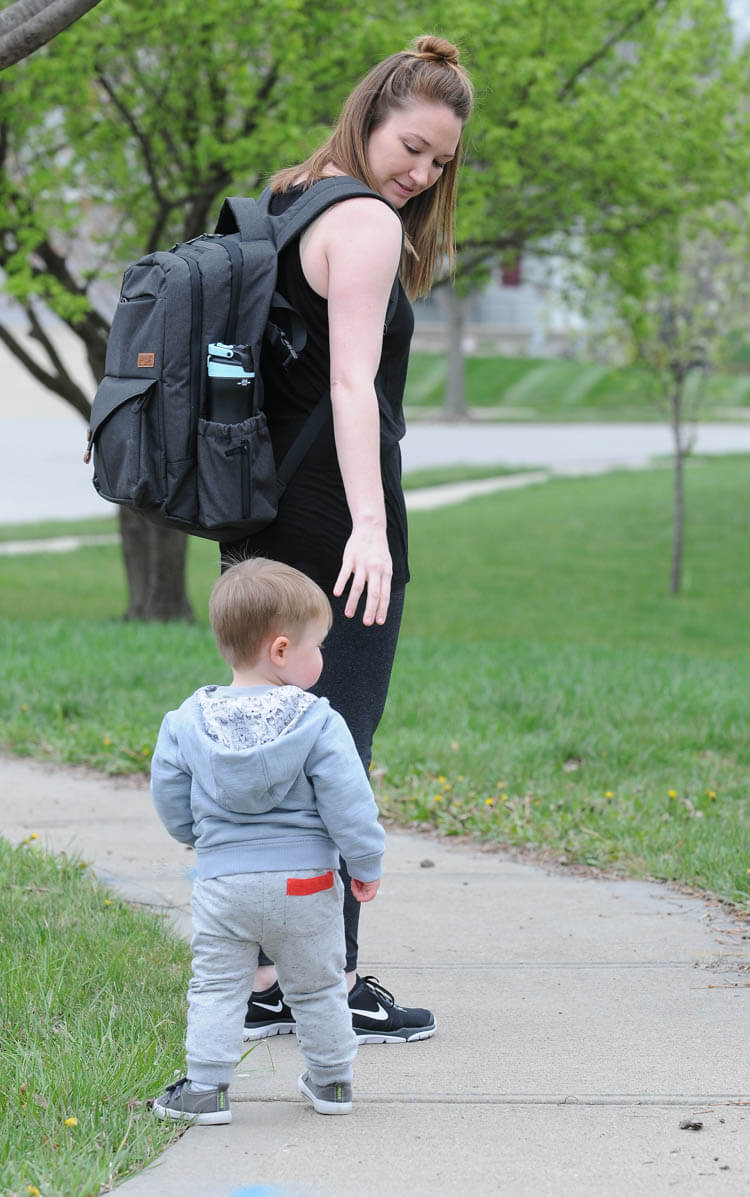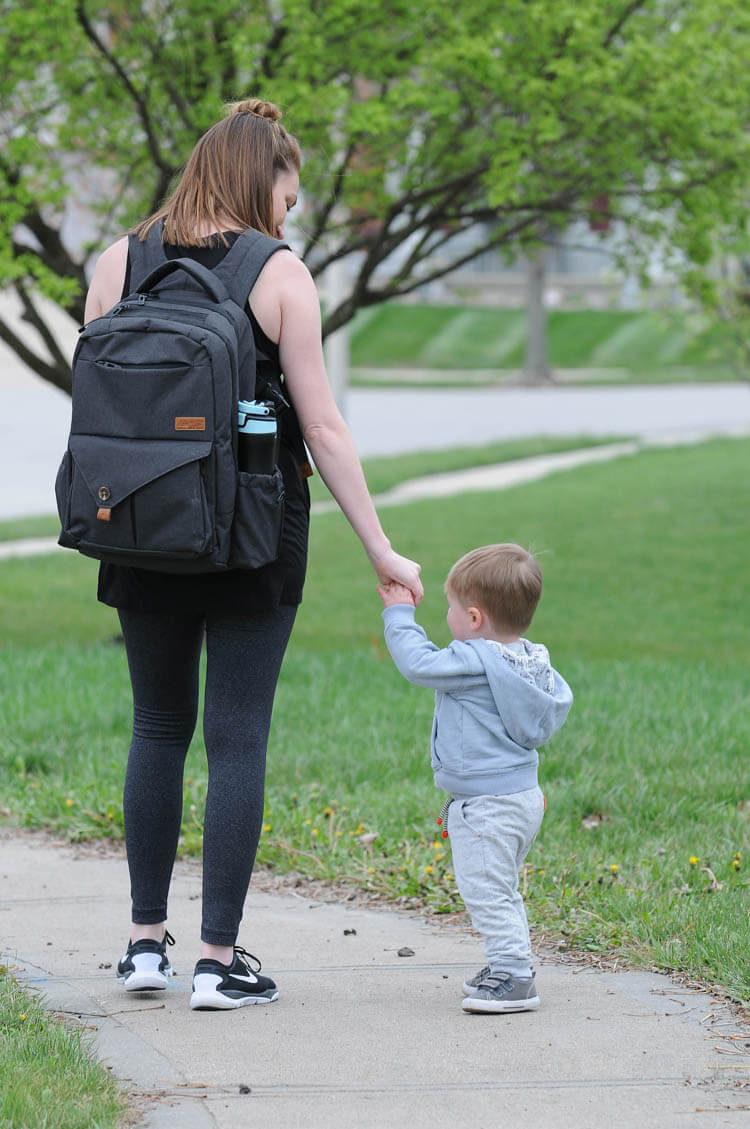 Make it easy to stay hydrated.
We all know the benefits of drinking water, but when I'm busy it's the first thing I forget to do. My hands are also full with with a baby, diaper bag, purse and whatever else we need. I've had a collection of different water bottles and had been trying to carry them around with me but it was inconvenient.
They're all too big to fit in the cup holders in my car or in the side pockets of our diaper bag. Some had straws that Graham loves to get ahold of but spill all over and others I'd end up pouring all over my face during a workout or while on the go. I should probably be blaming that last one on my coordination skills.
I recently upgraded to the Contigo AUTOSEAL® Chill Bottle – available at Target for $19.99 for a limited time – and it's so much easier to carry with me throughout the day.
The Contigo fills all my requirements in a water bottle.
It's skinny enough to fit in cup holders and diaper bag pockets. No more leaving it behind on accident because I ran out of hands.
It's leak proof and spill proof – which are different things. Necessary when you're hanging with a baby. That's also another reason I couldn't put my old water bottles in the bigger pockets of my bag.
It has autoseal technology. You push a button to take a drink and as soon as you're done it's sealed again. Another great feature when you're dealing with little hands!
It keeps water cold for 28 hours. Nothing is worse than a luke warm drink of water. And now I don't have to fill the entire bottle with ice first. I can just put in a few pieces and they stay frozen most of the day!
I also get headaches frequently, even more so when I'm working out, so staying hydrated is really important for me! Usually I try to drink an entire glass with breakfast so I start off on the right foot. Then I fill my water bottle and pack in in my bag first thing. Then when I'm hustling to get out the door with everything, my water is coming too!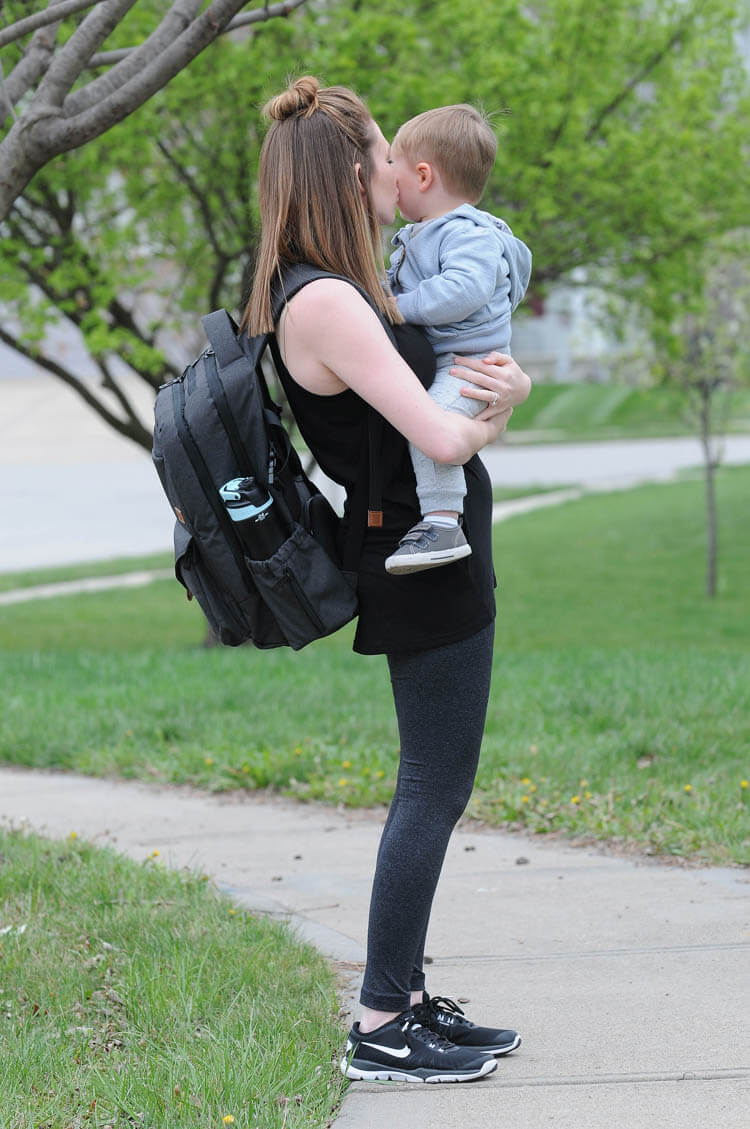 Make sure your workout wardrobe is in good shape.
I don't necessarily think you need all new workout gear to get motivated. But make sure you do have things to wear that fit. While tight pants should make me want to work out, struggling to breathe before I even get to the gym is not my idea of a good time.
I personally am not the same size as I was before baby. Buying a pairs of pants one size up made me more likely to actually get dressed and leave the house. Since I hadn't worked out in two years I purchased 3 pairs of leggings, tennis shoes and a couple clearance workout tanks.
Don't take on too many life changes at once.
As moms, most of us tend feel like we're behind in a million areas of life. So rather than try to commit to a million life changes, I've been concentrating on getting to the gym and staying hydrated. Once those are second nature, I'll start working on my diet. Ahhhh!
What are your tips for fitting in a workout as a busy mom?
If you're looking for the perfect water bottle to help you stay hydrated, check out the Contigo water bottle at Target!