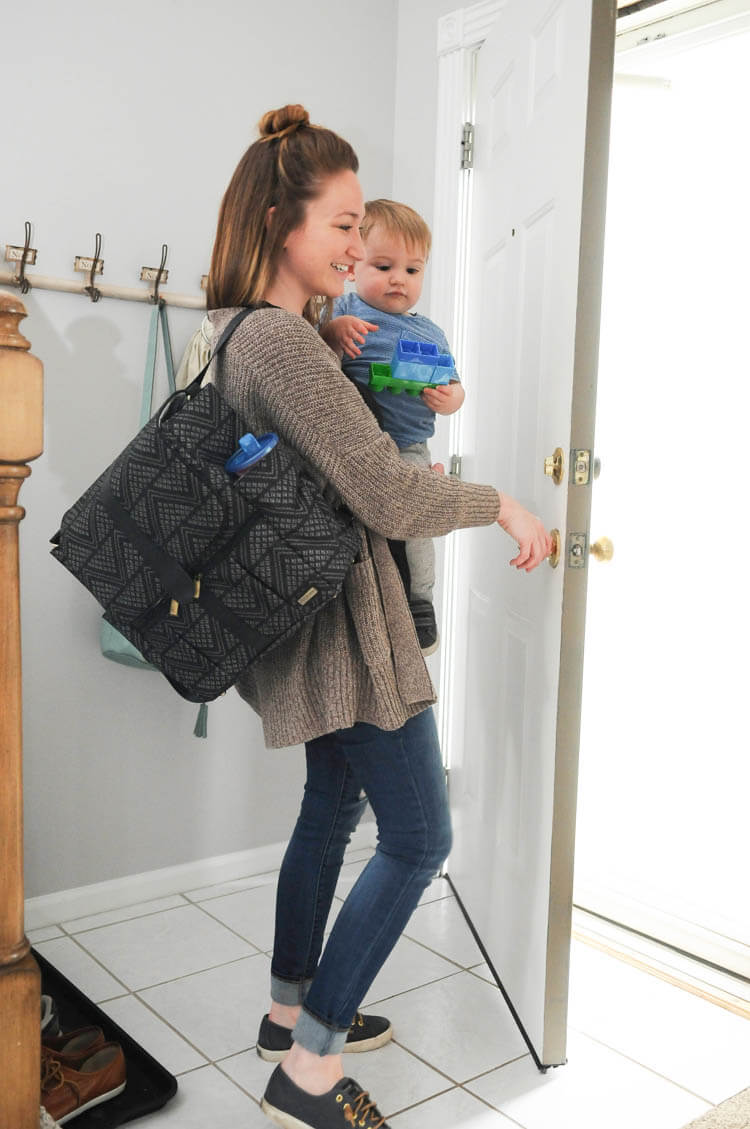 So I never really put much thought into the what the best style of diaper bag would be. Typically I'm a "it's good enough" type of person, but recently I discovered that having a backpack style diaper bag is life changing.
I have a really hard time carrying anything with my right arm or on my right shoulder, so for a year and a half I was packing literally everything I needed to carry on my left side, baby included.
My breaking point was when I had to pack an entire day's worth of stuff to keep Graham alive and happy into a high school wrestling meet. I had my shoulder diaper bag filled to the brim with food and drink, diapers, toys, winter apparel, anything and everything I thought might keep him content on the bleachers. Then when we got there he was asleep and we weren't early enough to get a close parking spot.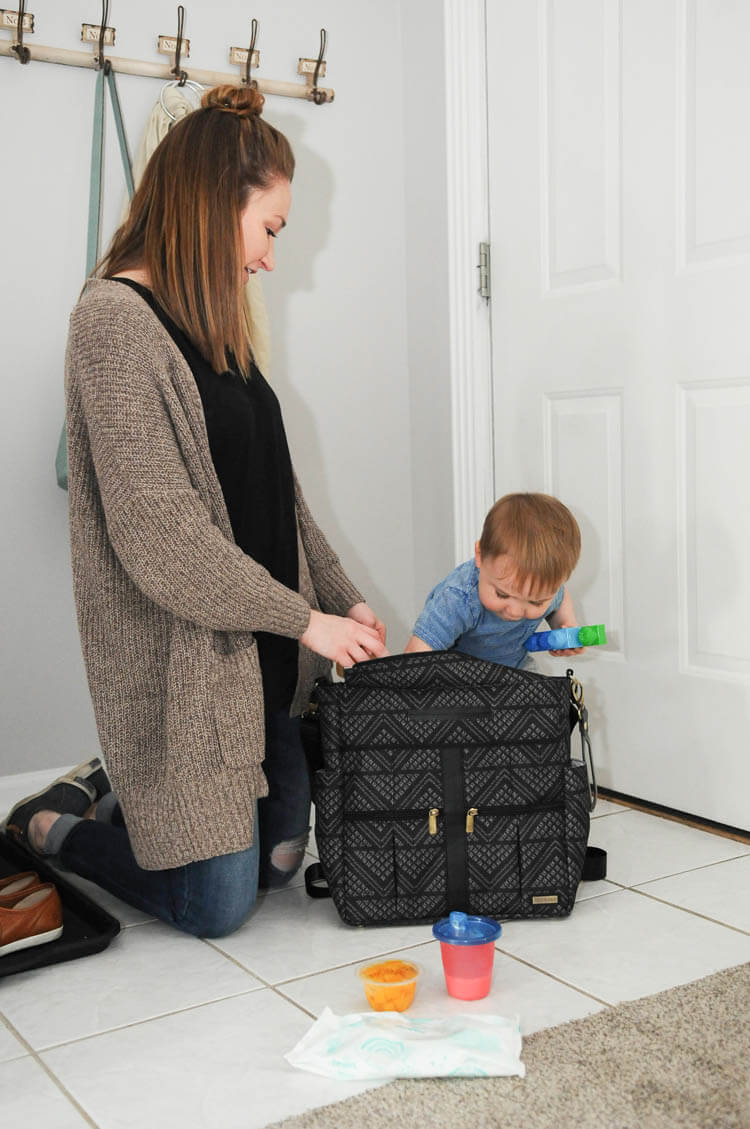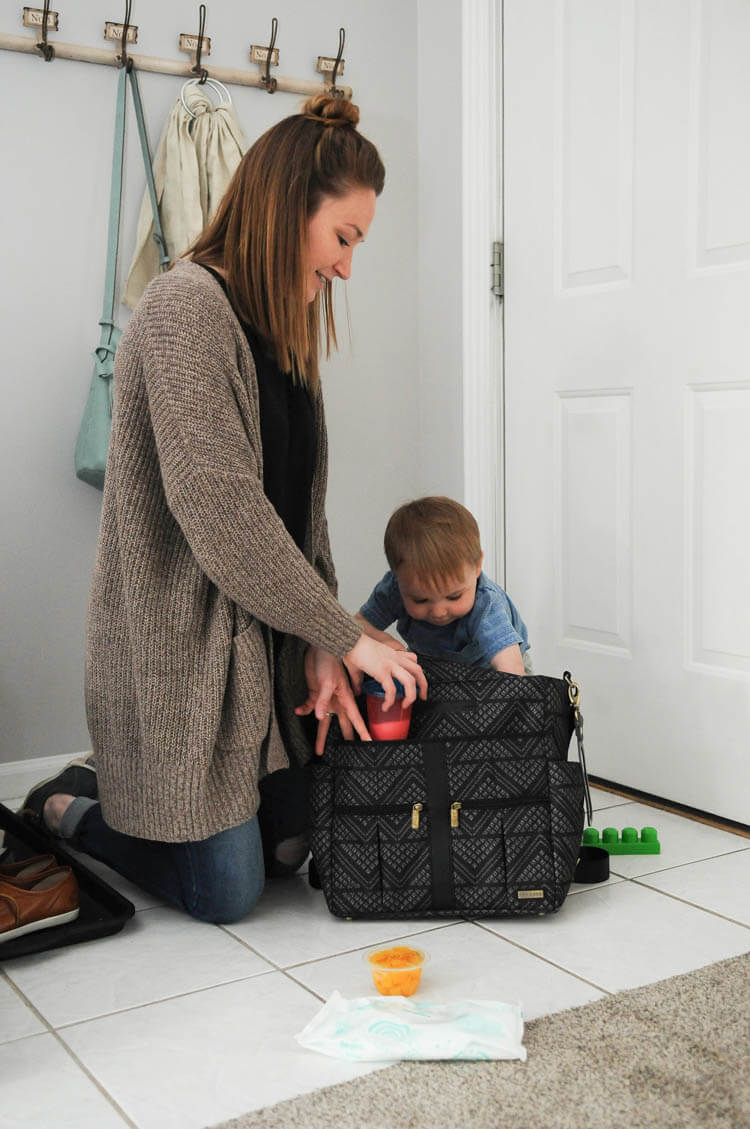 I carried all that stuff and the dead weight of a sleeping baby in on my right side and wasn't sure I was going to make it. That's when I decided the best style of diaper bag for me would be a backpack style, where I could even out the weight of almost everything I needed to carry on my back.
This JJ Cole Backpack is perfect and I love the stylish modern pattern (mine is Aztec Black), so I don't look like a student carrying it around! It has plenty of room inside for everything I need to carry, and the outside pockets are great for things that you might need to grab quickly and my keys and phone. (If you love the messenger bag style, it also has a strap for that – I just prefer the backpack!)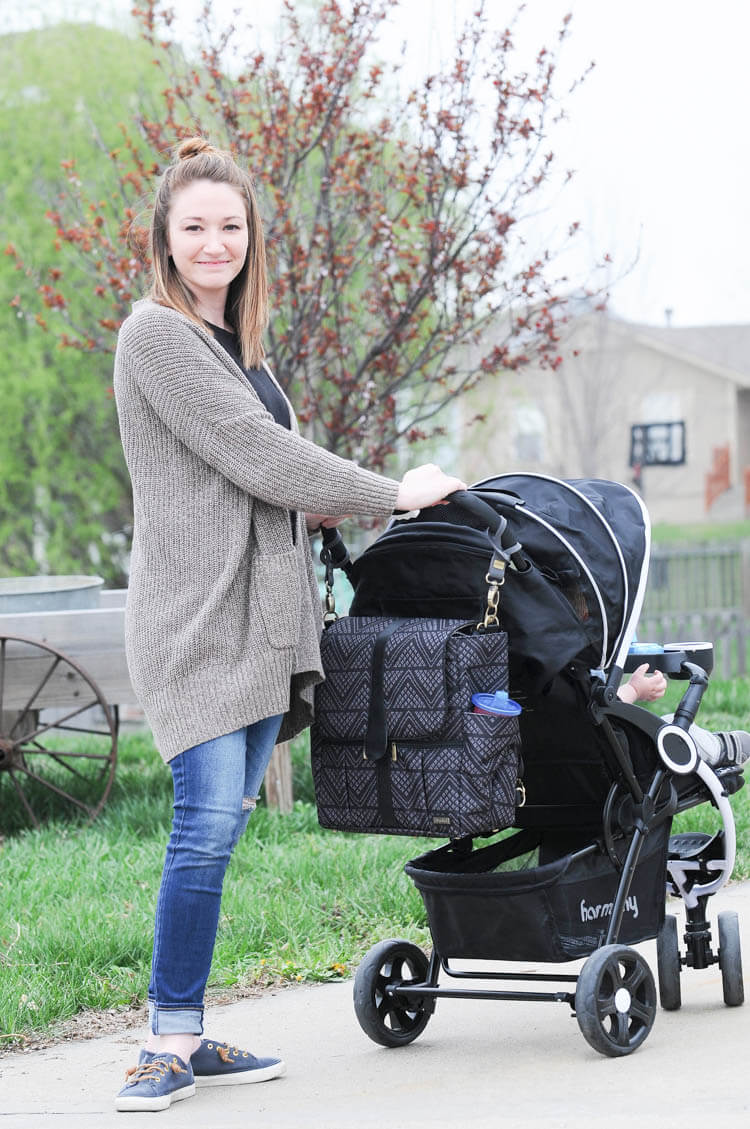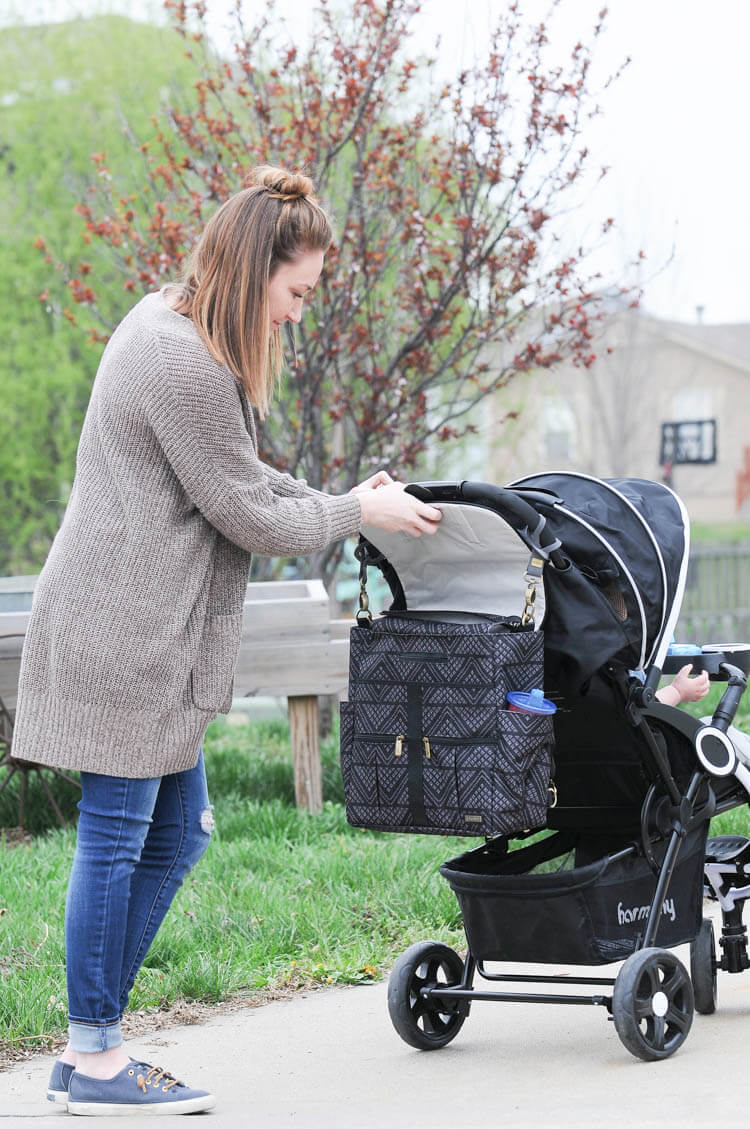 I also love how it straps on to a stroller. This is another non negotiable of a diaper bag that I didn't realize I needed. I spent a year and a half reaching down into the basket and searching with my hands forever for whatever I needed, when I could have had a bag that attached to the stroller and kept everything within an easy reach!
So if you've been struggling with your diaper bag, or if you're a new mom who doesn't want to start out struggling, now you know the secret! You can find this JJ Cole Backpack and plenty of other styles at Babies R Us!
And here's a short little video so you can watch this bag in action! Seriously, isn't it adorable?