I love white walls as much as the next person, but one visit to my home and you'll quickly see that I LOVE dark walls. Greens, blues and blacks are my love language when it comes to wall paint. And I don't know if there's such thing as too many dark walls, but I have several and have zero regrets. Today I'm going to share some of my favorite dark walls from around the internet. And a few from my home too :)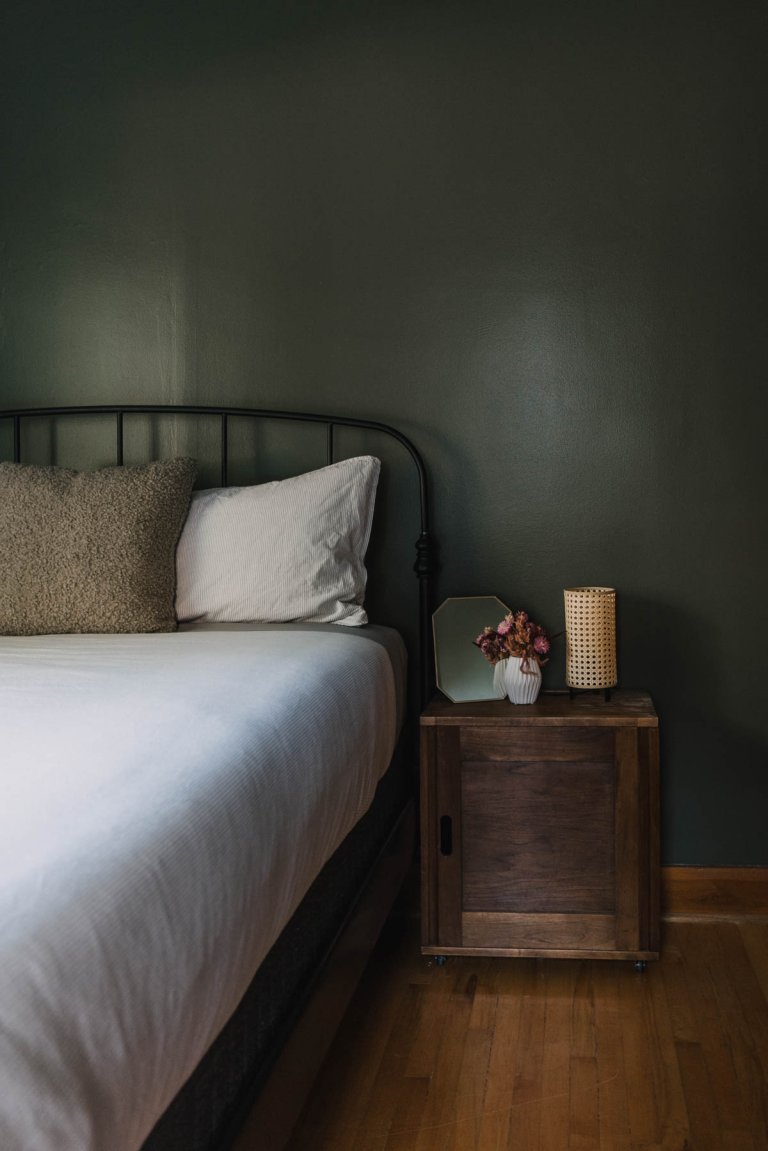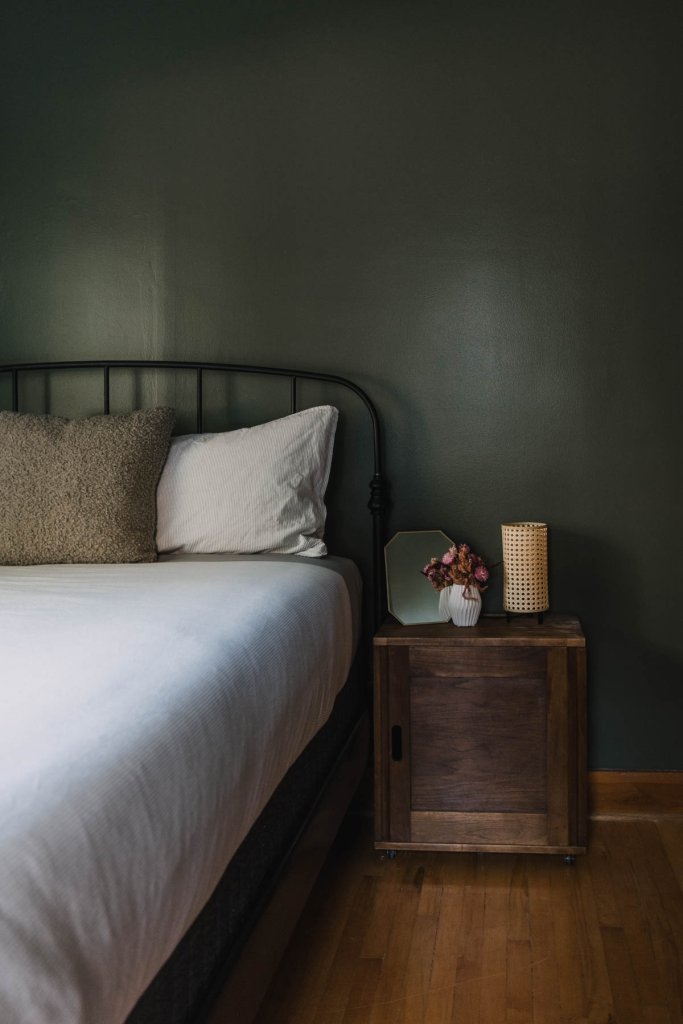 Colleen has been one of my blog friends for years and she totally nails the dark and moody look! She had a black bedroom before it was cool and recently remodeled this tux house for an AirBNB space and included a couple dark and moody bedrooms. Love them so much!
2. My bedrooms :)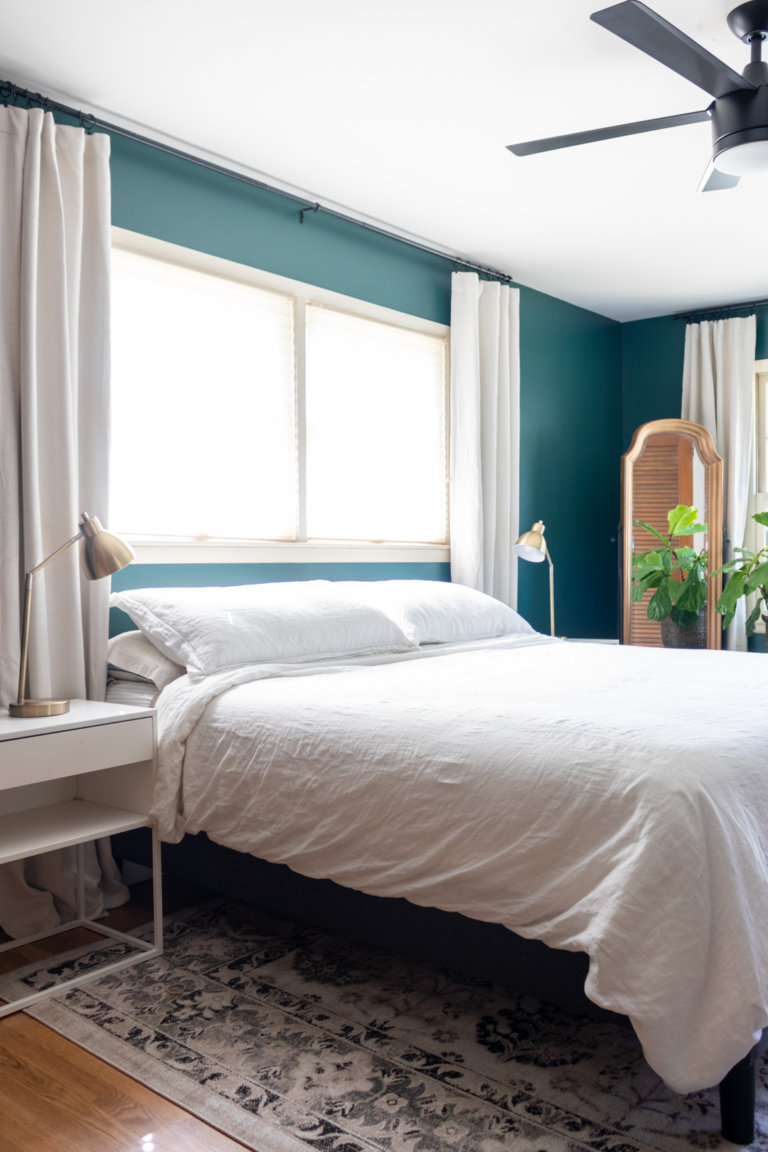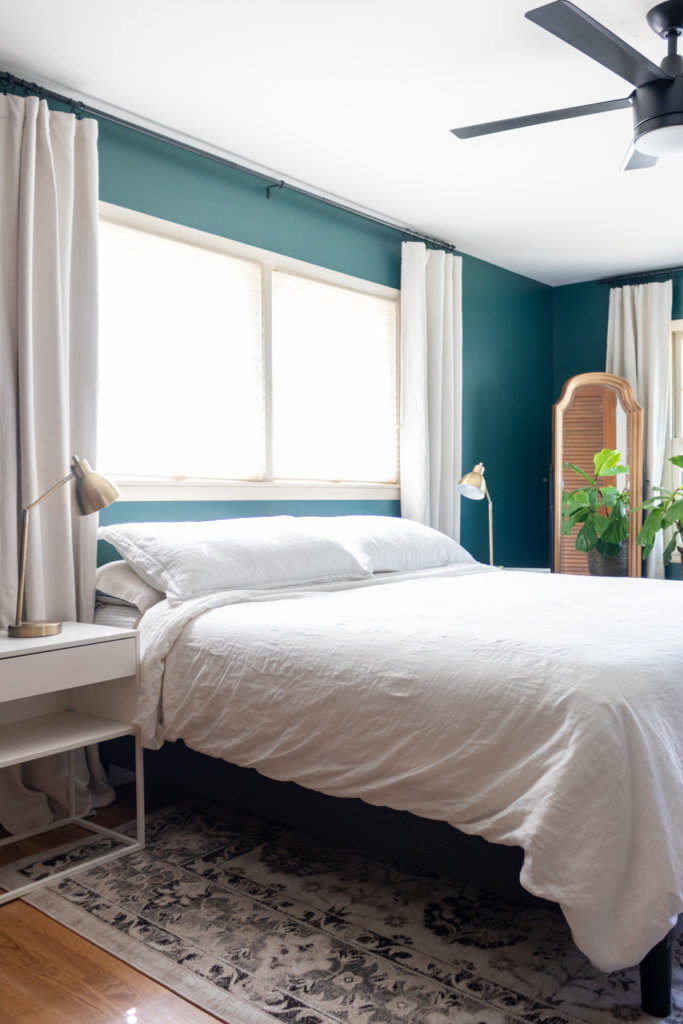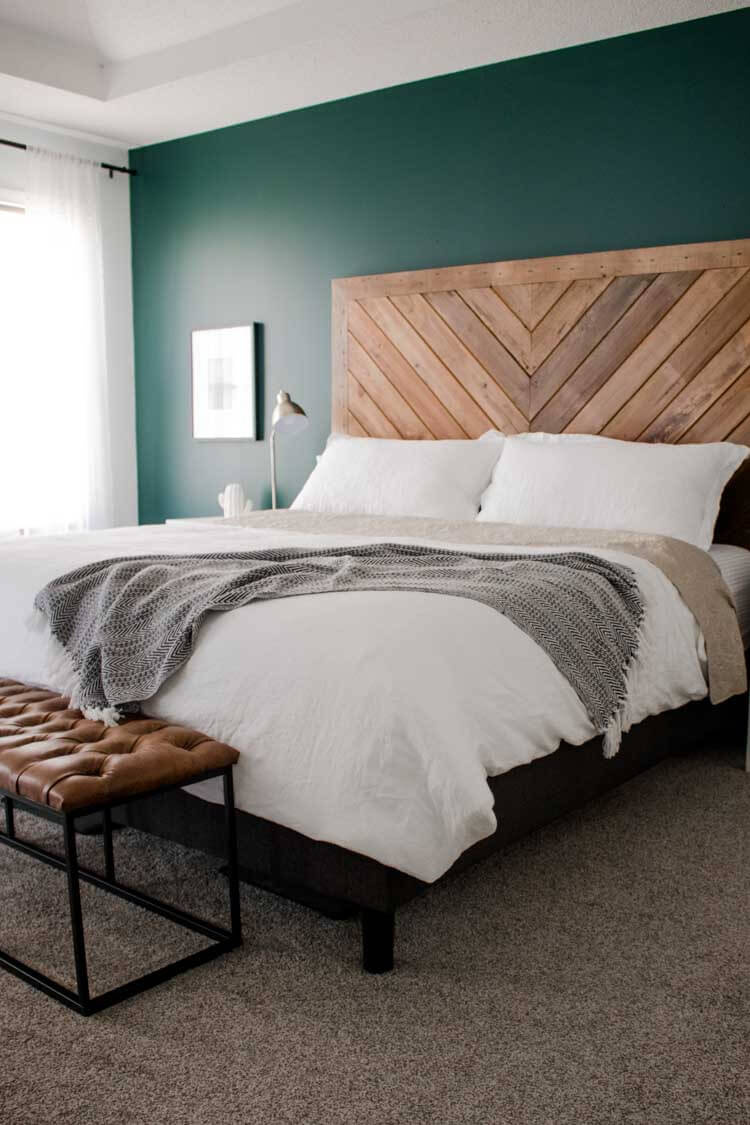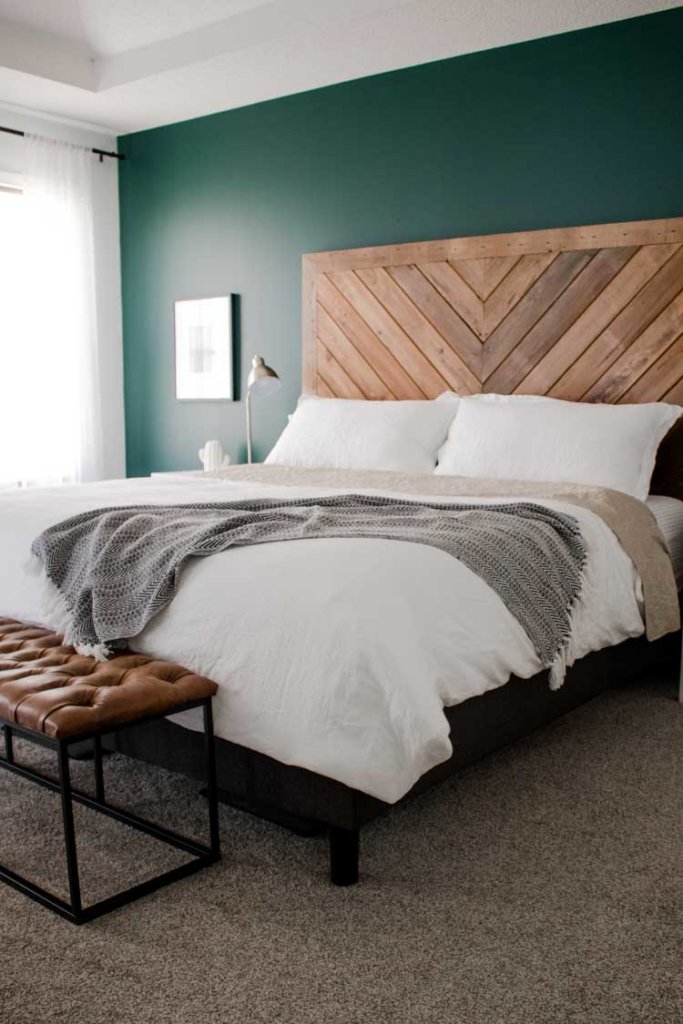 I cannot quit the color Valspar Peacock Green and have used it in both my homes. It's the best! It worked great as an accent wall and an all over color. I thought about switching it up when I moved, but I just couldn't do it. These green walls make me too happy!
3. via Lindi at Love Create Celebrate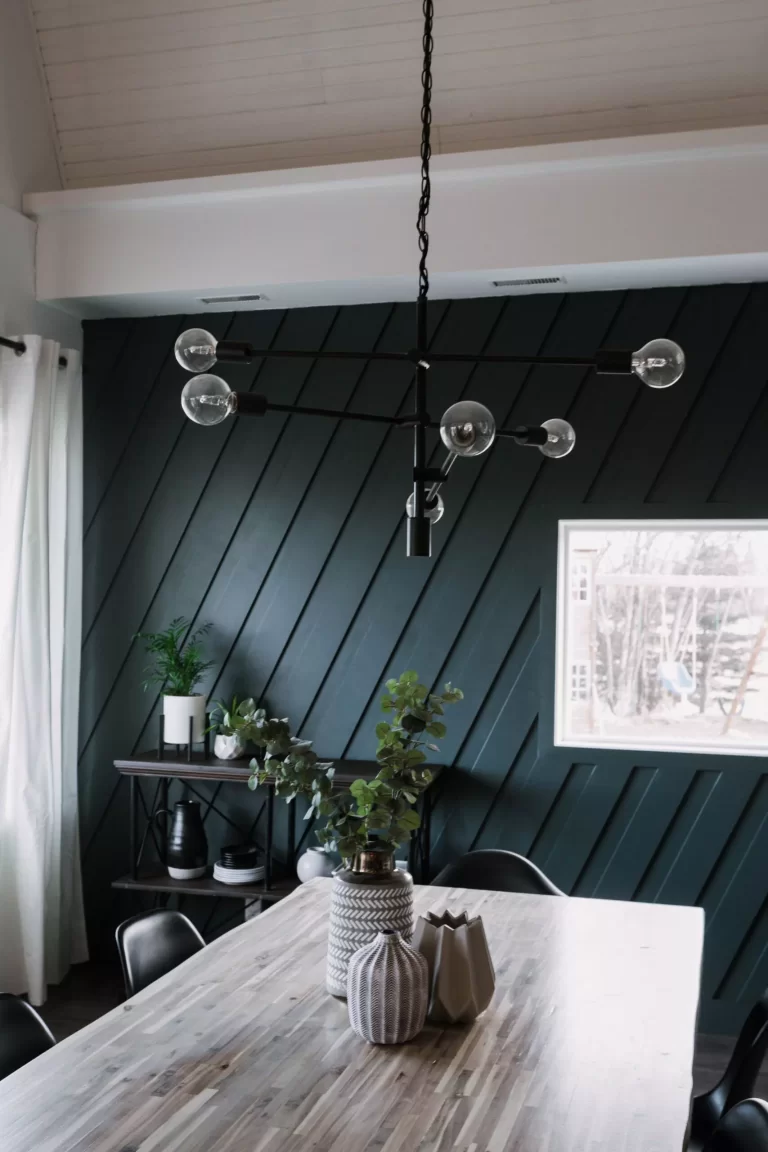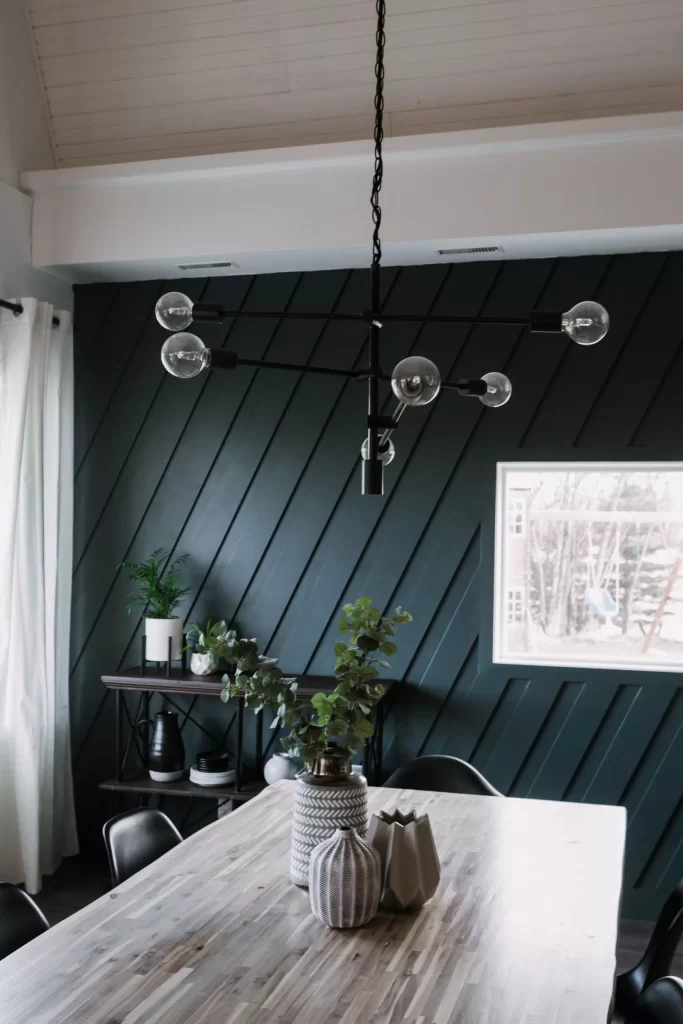 How good is this feature wall? I die. The color, the pattern, the dimension. It's the best. It adds so much visual interest and totally makes the room. The room just feels so cozy and inviting!
I can't be the only one following UK home decor accounts? If I ever move to the UK I'm definitely getting a place with multiple tiny fireplaces and mixing all the dark colors. The green wall with the black fireplace and the fancy me – gah! I love it all so much!
5. via Amanda at Love & Renovations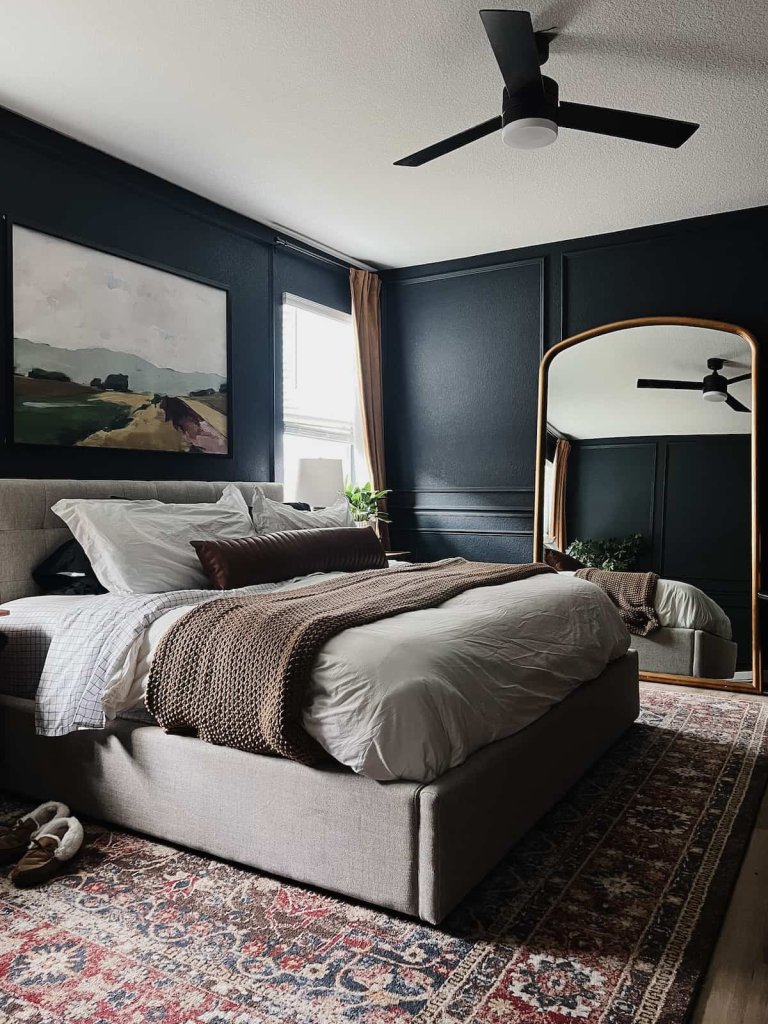 Have I convinced you to paint your bedroom a dark color yet? This one is soooo cozy! The moulding makes it look so elegant and I'd like to add some to my bedroom. Combined with mirror, the cozy bedding and the rug it's just perfection. Think of how relaxing the naps would be here…
6. Blending in an eyesore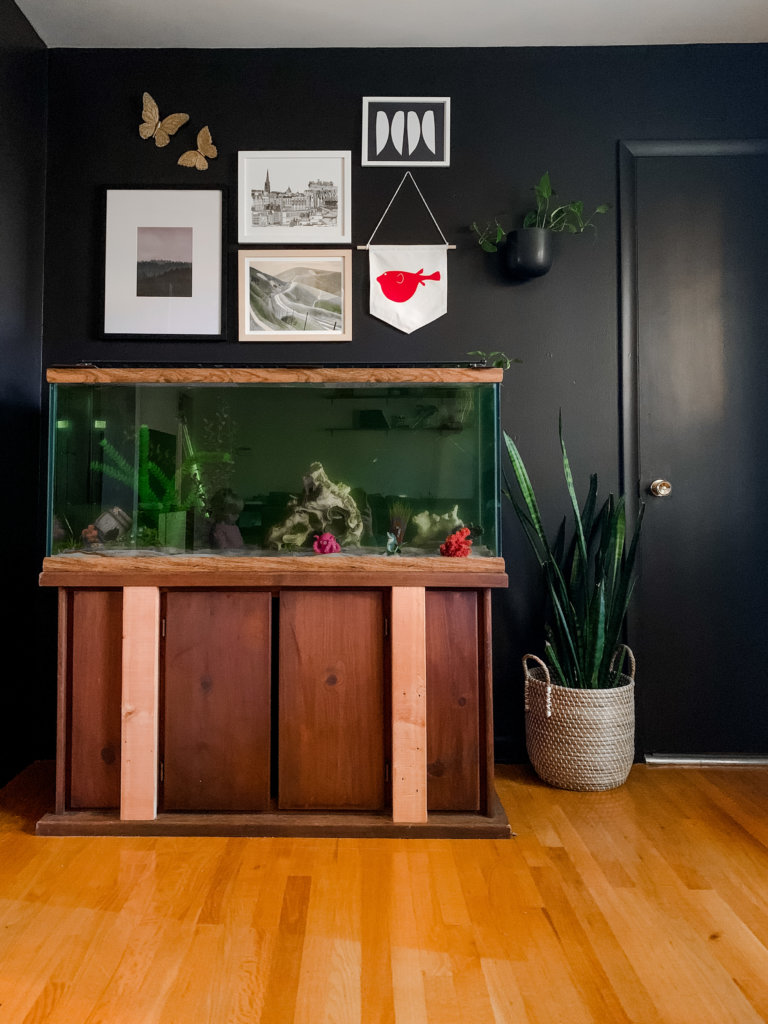 Here's another one from my house. We have this 70 gallon fish tank for our pufferfish rainbow because we are a family of weird hobbies and I have trouble telling my kids no. Ha! Actually we love Rainbow but his tank is a bit of an eyesore aesthetically. So I painted the wall, trim and door on this side of the room black and added a gallery wall and turned eyesore into a focal point I can handle. Now I'm wondering why I didn't paint the fishtank stand black as well and may have just added another project to my list…
7. Dark entryway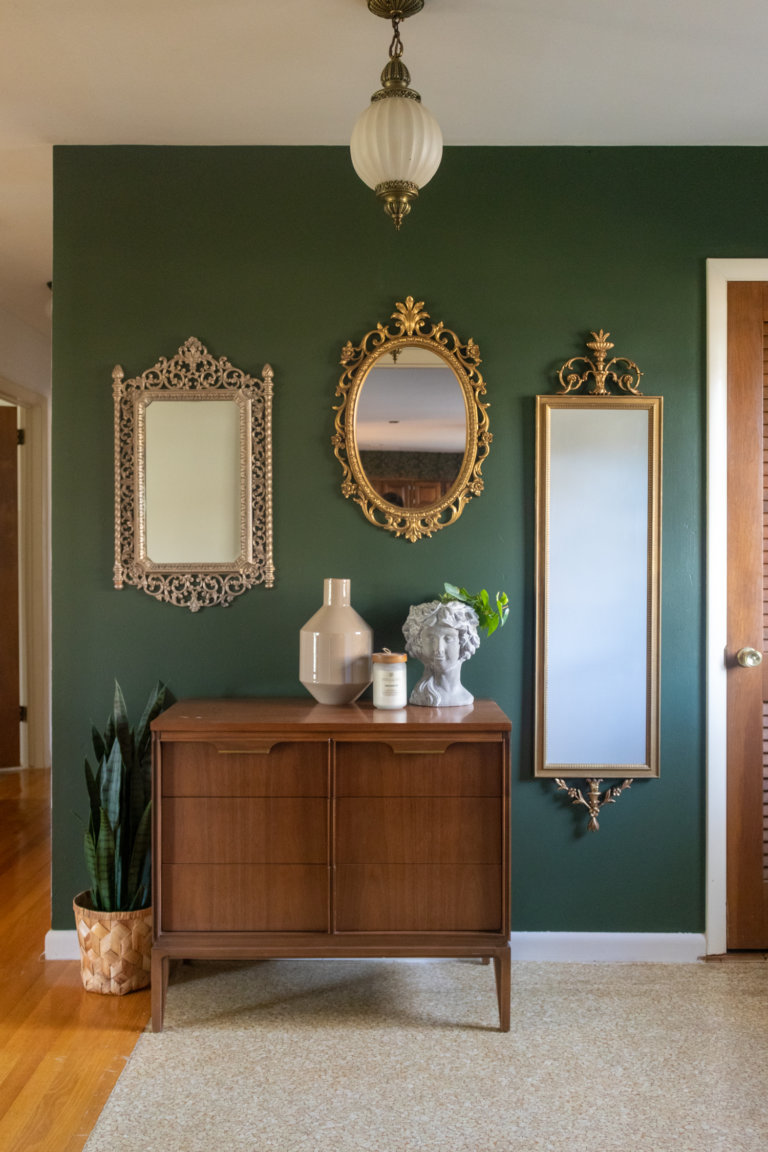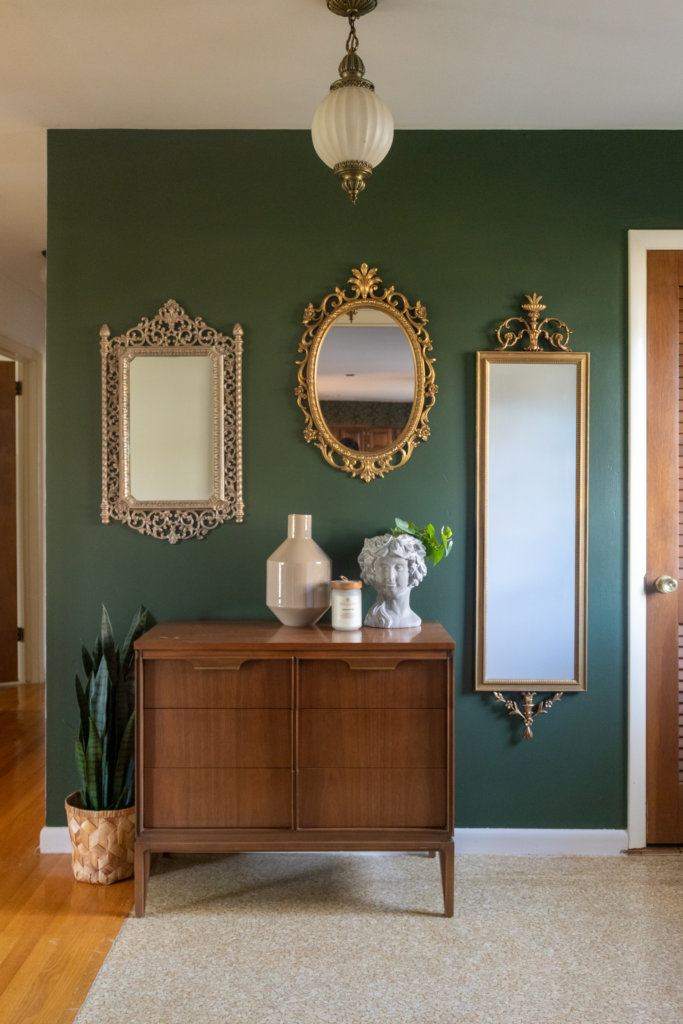 This is one of my favorite projects in my house so far. The flooring isn't updated but I don't even care because I LOVE how the mirrors look against this green wall. And that original light fixture gives me all the feels. Give me all the vintage things and dark paint together.
8. via Brittany at By Brittany Goldwyn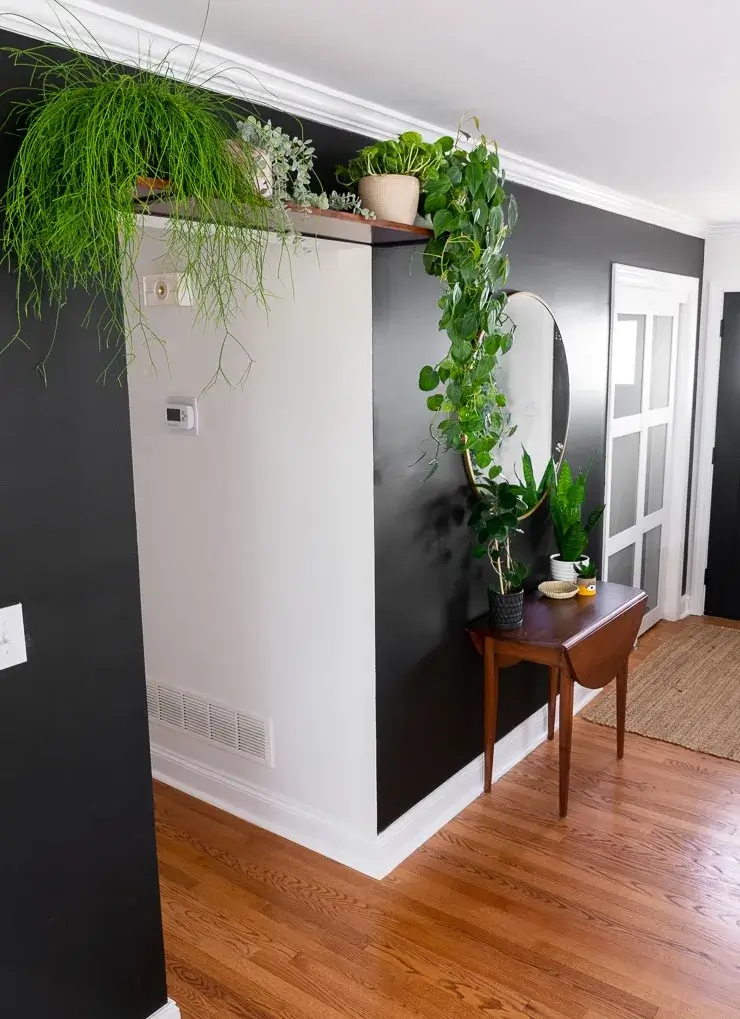 Brittany does an amazing job of mixing black, white and plants. This is a great example of how nicely houseplants pop against a dark wall! Everything she does has a super modern, clean look!
If you don't have any dark walls in your home yet, hopefully I've inspired you to give it a shot!