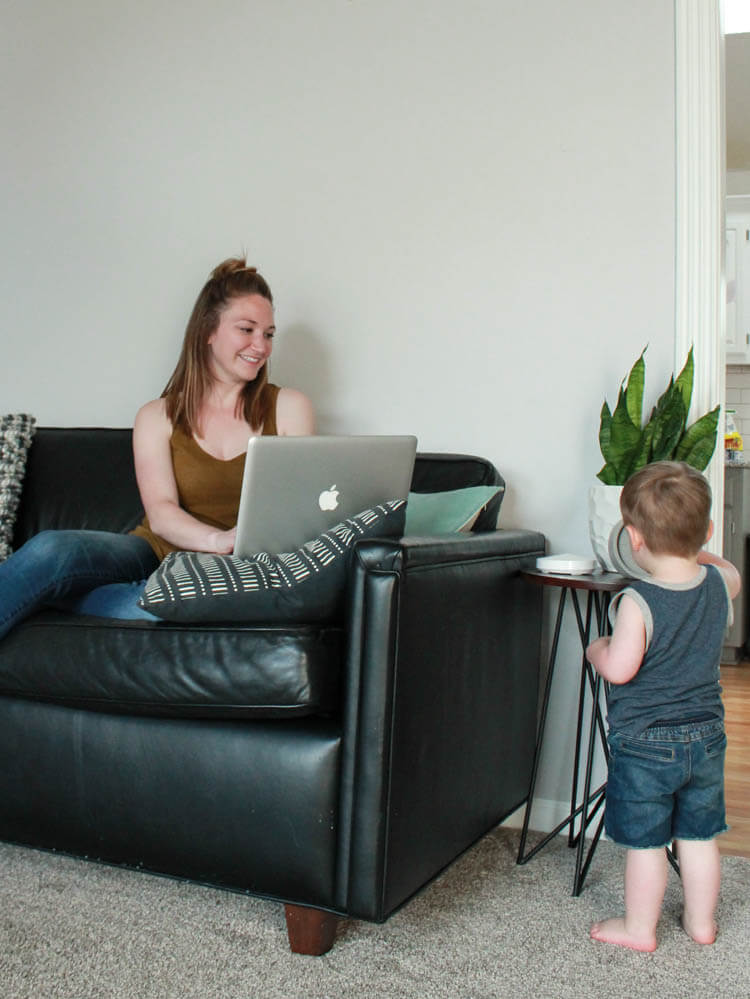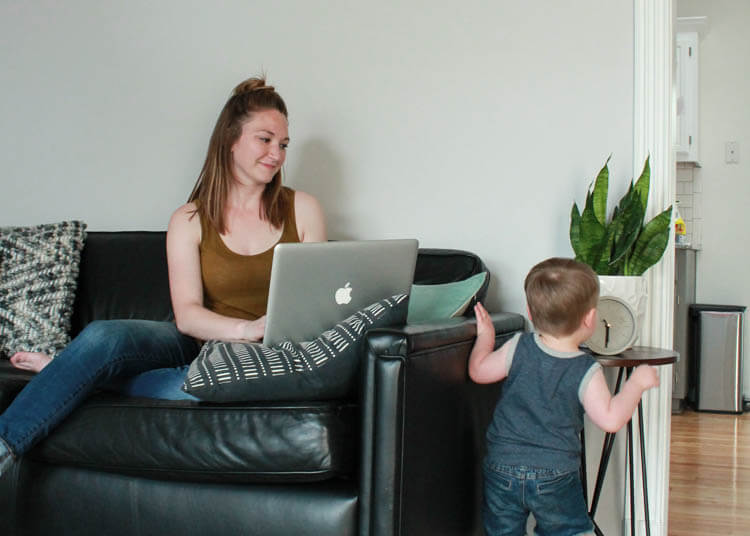 Most people, even my friends and family, have a hard time envisioning what it's like to be a blogger and work from home with a baby. Quite a few people (including my husband sometimes) think I just sit at home and watch TV and bring in a few extra dollars here and there. So I thought it might be fun to give you an idea of what a typical week looks like for me.
First off, there's no such thing as a typical week. Blog campaigns can be sporadic and I always have different projects going on at different times. There's always a mix of things I want to work on for my blog (writing, social media, website updates, etc), client social media, home projects (which lucky for me also count as blog content) and personal to-do lists. Then of course, everything really revolves around Graham and his schedule, because babies gotta eat.
Recently I've started taking Graham to a sitter on Mondays and that's been huge. So I really try to carve out the most important things I need to do for my client and my business for the week on that day. This is most likely computer work and pictures, things that are difficult to do with Graham around. I try to ignore all the messes around the house – if I'm on top of things I'll clean Sunday night so it's not stressful (but I'm never on top of things) – so I can concentrate only on work.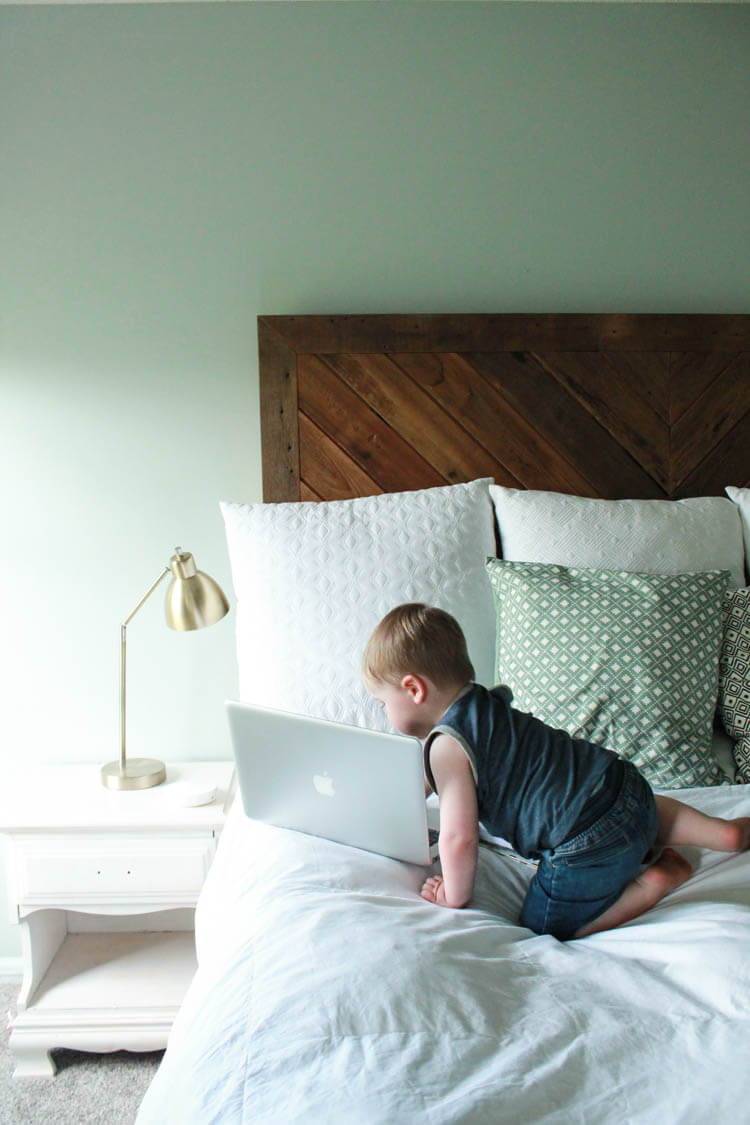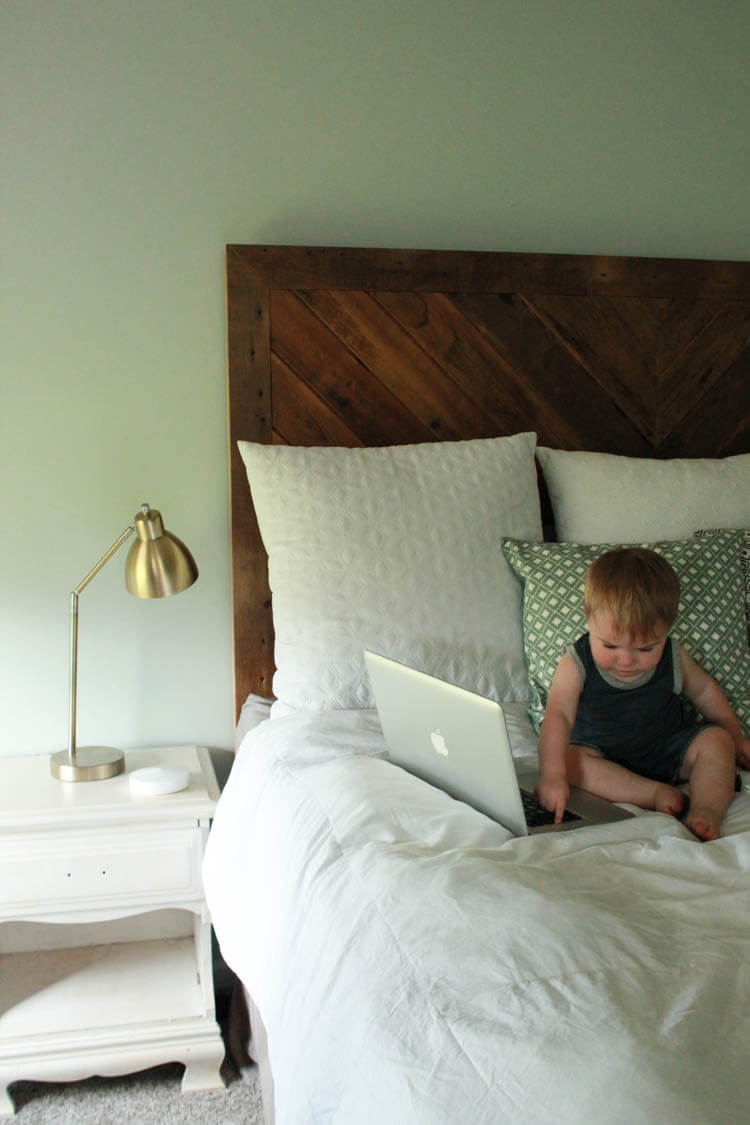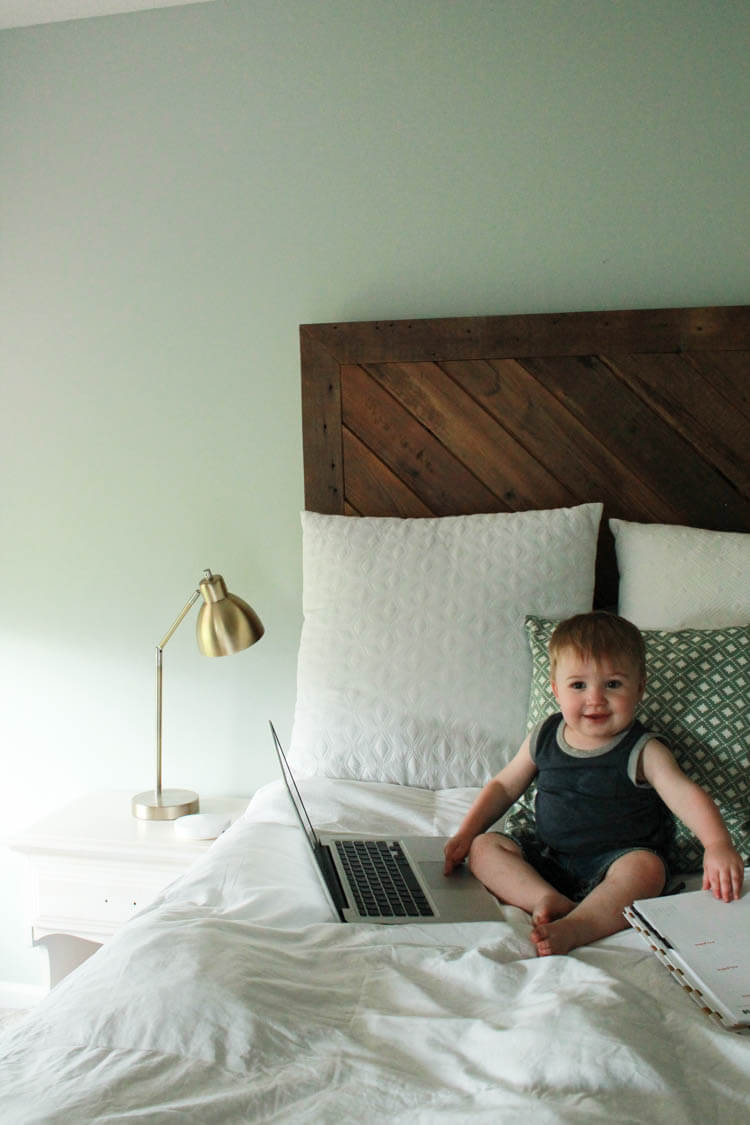 The rest of the week nap time is my most productive time of the day. I usually get a solid 2-3 hours of nap time (wish I was the one napping), so you'd think getting a lot of work done would be easy. But I have to prioritize what's most important during those hours. It's usually a not-so-balanced juggling act of business tasks, personal to-dos like cleaning and self care.
A lot of the time it's internet work. Sometimes it's a home project. This week I spent most of my nap time working on our fireplace. Sometimes it's a shower first. And yes, sometimes it's my sanity and I choose Netflix. Don't worry, I always have to make up for it later, whether that's trying to work while Graham's awake, or staying up extra late to get things done.
Evenings after Graham's bedtime are when I KNOW I'll have unlimited time to pick up where I left off at nap time, as long as I can stay awake. Usually I'm on the computer with Netflix in the background and Will's streaming something on his phone. One thing that's so important for getting stuff done when everyone else is home is having a reliable internet connection.
It's so frustrating to be in the middle of working on something, especially if there's a deadline involved, and get disconnected. It used to happen to us all the time where a page wouldn't load and I'd have to manually disconnect and reconnect to the internet. Recently we got the Deco M5 Wi-Fi system to help keep our entire house connected at all times.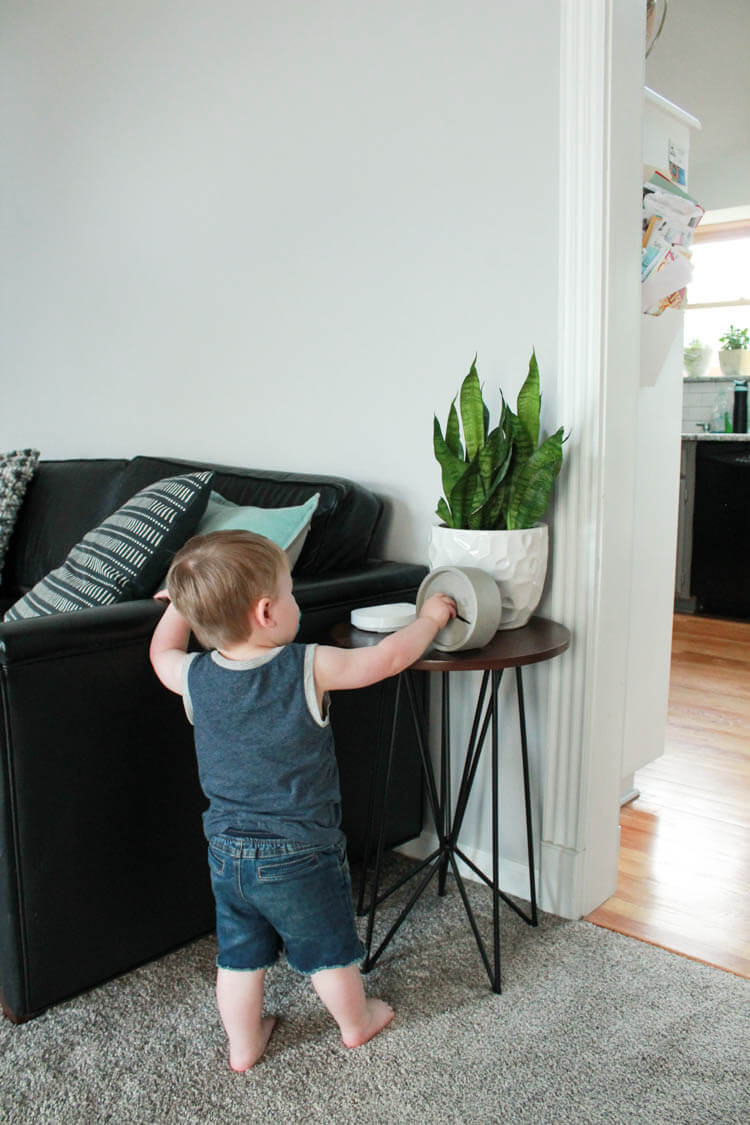 The system comes with 3 receivers which is awesome because our tri level home has 3 floors (which may  have been part of the problem with our connection before) so now everything is covered. I also love that the design of them fits in well with my modern theme – you barely notice they're there! Also – while we aren't quite ready for this yet, the system allows you to set advanced parental controls for your home so when Graham is bigger we can make sure he's safely browsing the net on every device.
Find out more about the Deco M5 Wi-Fi system here. You can also find it on Amazon and get free prime shipping, love that!
So now I can work the evening away with no worries about our internet connection. It's currently after 10:30 pm as I write this post…just a typical day in the life :)
I am lucky to have found a job I love that gives me the lifestyle I want. It's not always easy fitting it all in, but I love working from home and being able to be with Graham. I love being able to go to lunch with a friend and being able to take advantage of nice weather. I do love a good Netflix binge, but working from home as a blogger, that's definitely not all I do!