When we were first looking at convertible carseats for Graham, I was really overwhelmed. There are so many options, tons of different features, and a huge range of prices. I wasn't sure if the more affordable versions would be less safe or what features I needed most. I just wanted someone to tell me which one was the best convertible car seat.
Fast forward to now – I've bought THREE convertible car seats. So now I know from experience exactly what features I value. The Graco 4Ever has all of them.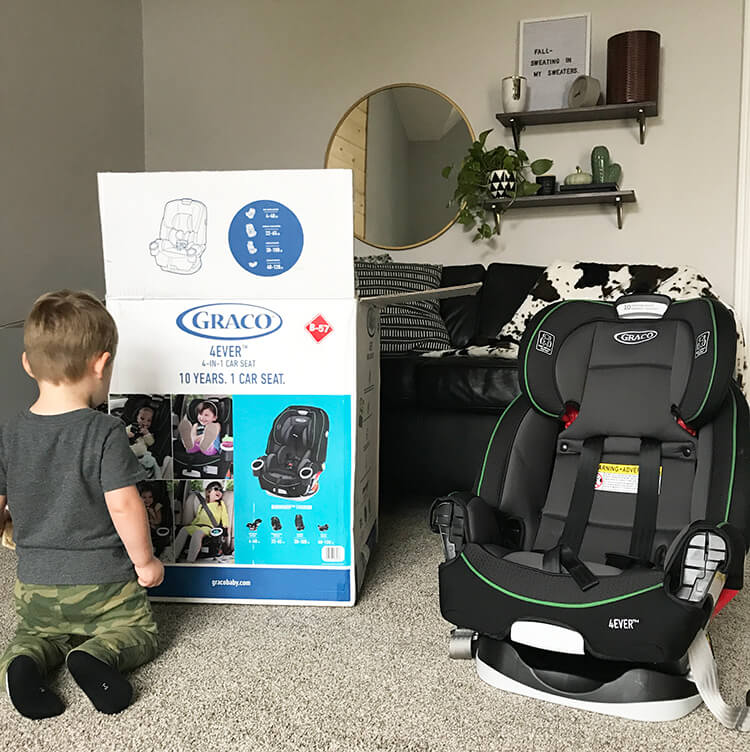 Obviously safety is the #1 concern for all of us. Graco has proved itself to be one of the main manufacturers of car seats and other children's products, so I trust their safety standards.
Outside of safety, I've decided that these are my requirements for the best convertible car seat:
Easy install
Any car seat we buy from here on out must have a simple latch system to snap the seat right in. I don't mess around with the hook on ones – they're so hard to get out! These have a button to release the latch system for easy removal.
Tighten straps with a pull strap
One of our car seats actually had a side crank and it was located too close to the actual seat of the car and hard to crank. The pull strap is so much easier and you can get the car seat straps to the exact tightness you need.
Multiple recline positions
The bottom of the seats in my car are quite angled, so to get the car seat at a comfortable angle for the rear facing position, we need quite a few reclining options. The Graco 4Ever has 6 positions.
Easily adjustable head rest
Toddlers grow fast! So the need to adjust the head rest and strap height is frequent! This one has 10 positions and is super easy to readjust.
Affordable
I've bought a really expensive brand of car seat before and quite honestly, the features weren't any better than the more affordable Graco seats.
The Graco 4Ever literally has every single thing we need to make traveling with a toddler as easy as it can be. The features make it easy for me to adjust as needed. And it's super simple to install and remove which is great for when we need to switch vehicles.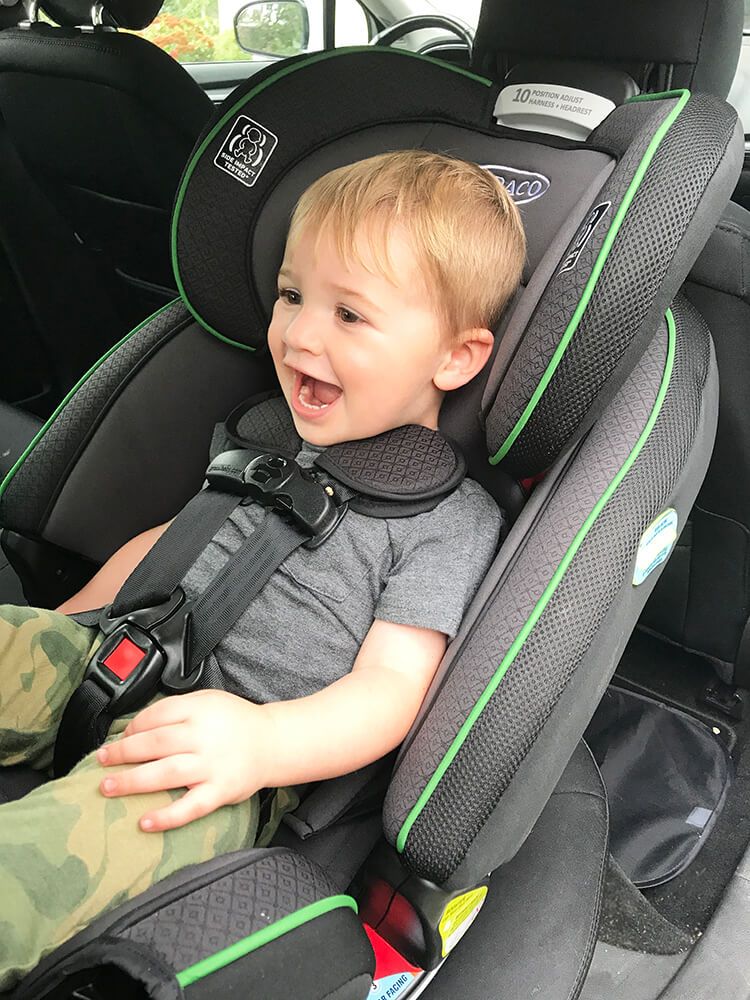 And Graham loves it. After just one ride in it he broke it in with fresh crumbs and a nap!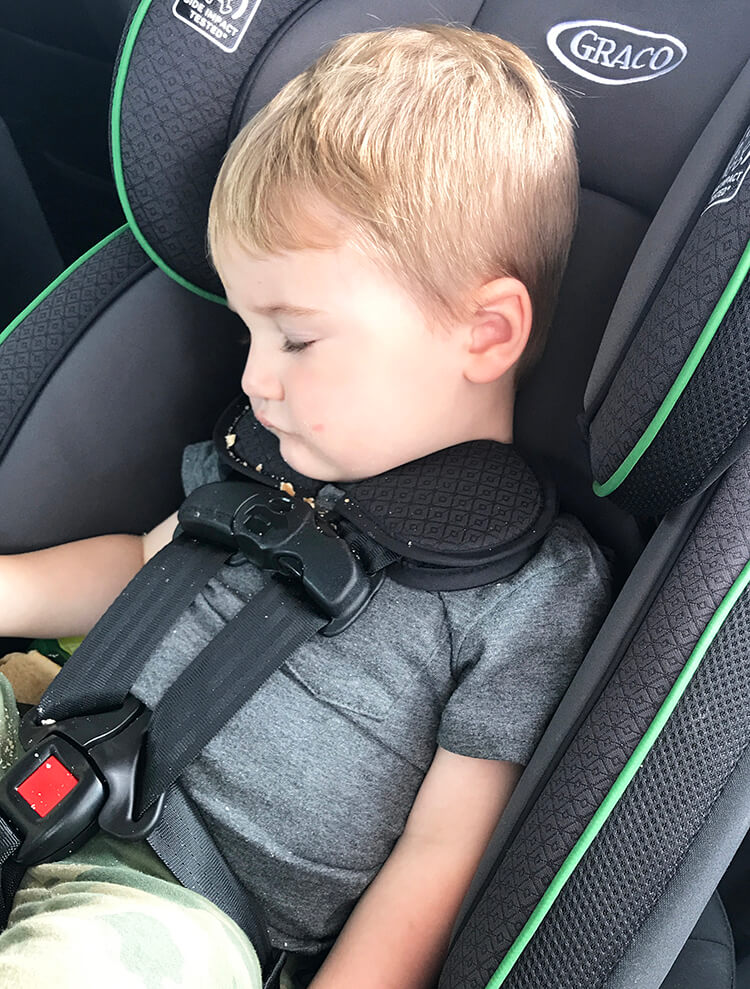 We ordered our Graco 4Ever All-In-One online from Walmart and chose the in-store pickup option. All you have to do is check in to the pick-up kiosk when you get to the store and an employee will bring out your item. It's a super convenient way to make a big purchase quickly!