It's amazing what a bed frame can do to elevate the look of a room. Today I'm sharing 35+ modern bed frames you can find for under $200.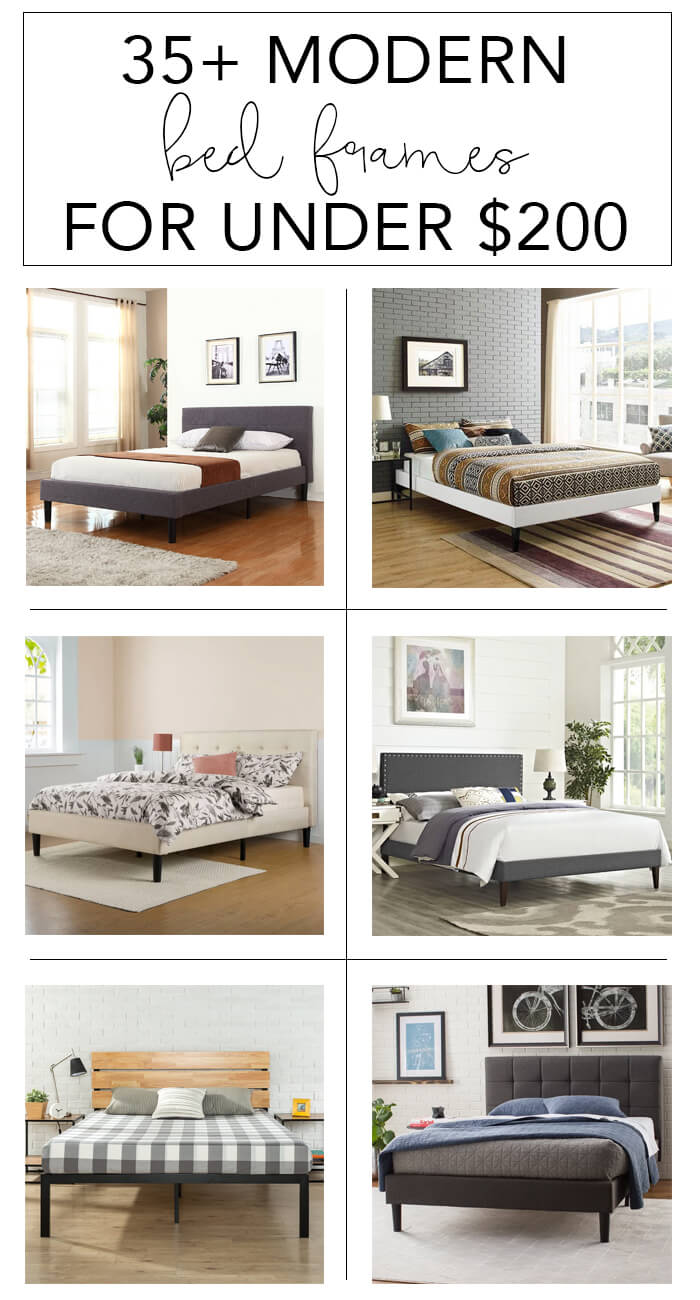 A few months ago I finally made the decision to replace my bed frame. I had been trying to share pictures of our master bedroom, and I felt like the standard metal frame and bed skirt just ruined the entire look.
I already had a headboard made from barnwood, but just needed a nice frame to compliment it.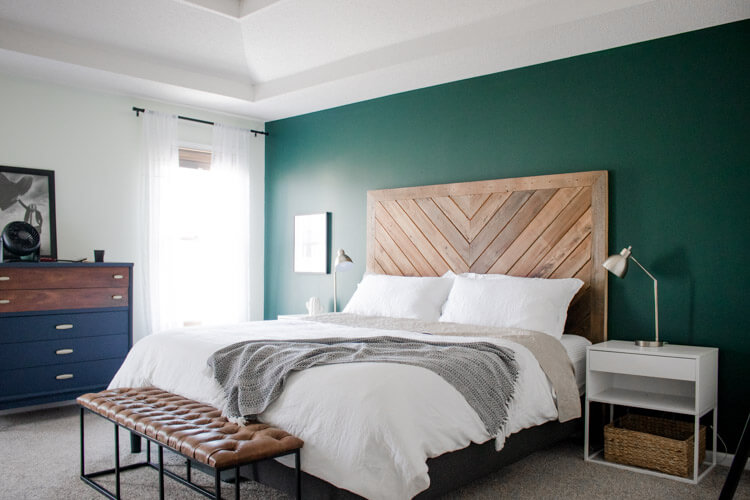 The one requirement for me (aside from style) was that it had to be affordable. There are some beautiful beds out there, but they can be so pricey. I spent so much time searching for the perfect bed frame, so I put together this list of modern bed frames for under $200 for anyone who might be in the same boat.
I've linked to my favorite products with affiliate links. Just click on the image below to view the beds you love!
Modern bed frames with headboard
You can either buy a bed frame with or without a headboard. I didn't need the headboard included with mine, but the sets are super convenient. And you don't have to worry about creating a cohesive look.
Upholstered beds with headboard
Upholstered beds are probably the most popular, and for good reason. They pack tons of great texture into your room that you can't get with a bed skirt. They also come in lots of different colors – I've linked to some pretty navy ones here in addition to your standard gray and black ones.
Wood beds with headboard
But then again, wood is a nice texture to add to your room too!
Modern bed frames without headboard
Like I said, I didn't need a headboard for my room, so I spent a lot of time looking at these. There are so many cool things you can do for a headboard these days. You can make your own or do something unconventional like paint one on the wall. Or you can go without a headboard and rock the minimalism look. I love that too!
Modern bed frames over $200
These beds were just a little outside of the $200 budget I set, but they're so good I had to include them anyway. If you're willing to spend a little more, these seem really nice! I don't even know how to pick which one I like best…so. good.
If you liked it, pin it!